N1ED is a simple and powerful tool for content editing. Based on CKEditor and TinyMCE WYSIWYG editors.
Using a native Bootstrap grid system and a robust array of tools, users are able to arrange text and visuals into magazine-quality, image-rich layouts.
You can create templates, reusable design blocks, and other pre-styled settings that will allow easy content creation with automatically optimized layouts for mobile screens.
Extensive tools for working with media enable customization and powerful visual storytelling. At your disposal built-in Flmngr file manager, ImgPen image editor, widgets for embedding YouTube video, galleries, image previews.
Editor: N1ED
Strengths of N1ED page builder
Evolutes your CKEditor or TinyMCE.
The best support of Bootstrap framework.
Easy to install, simple to use.
N1ED page builder demo and screenshots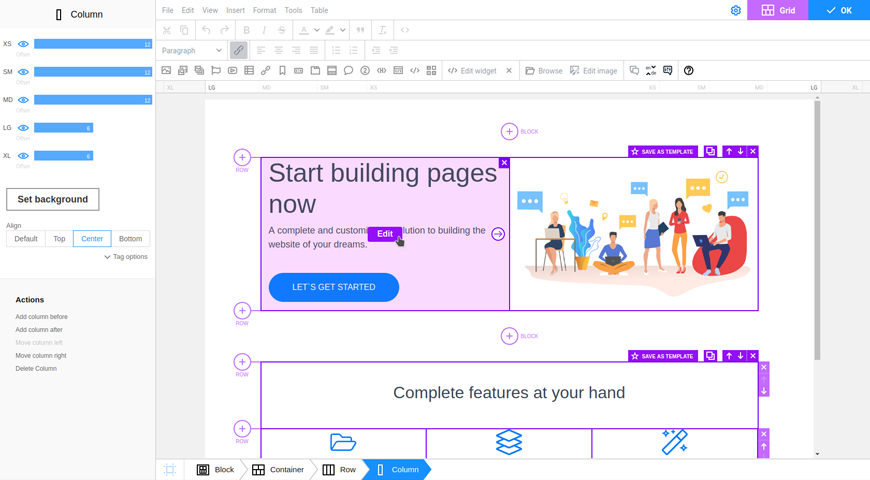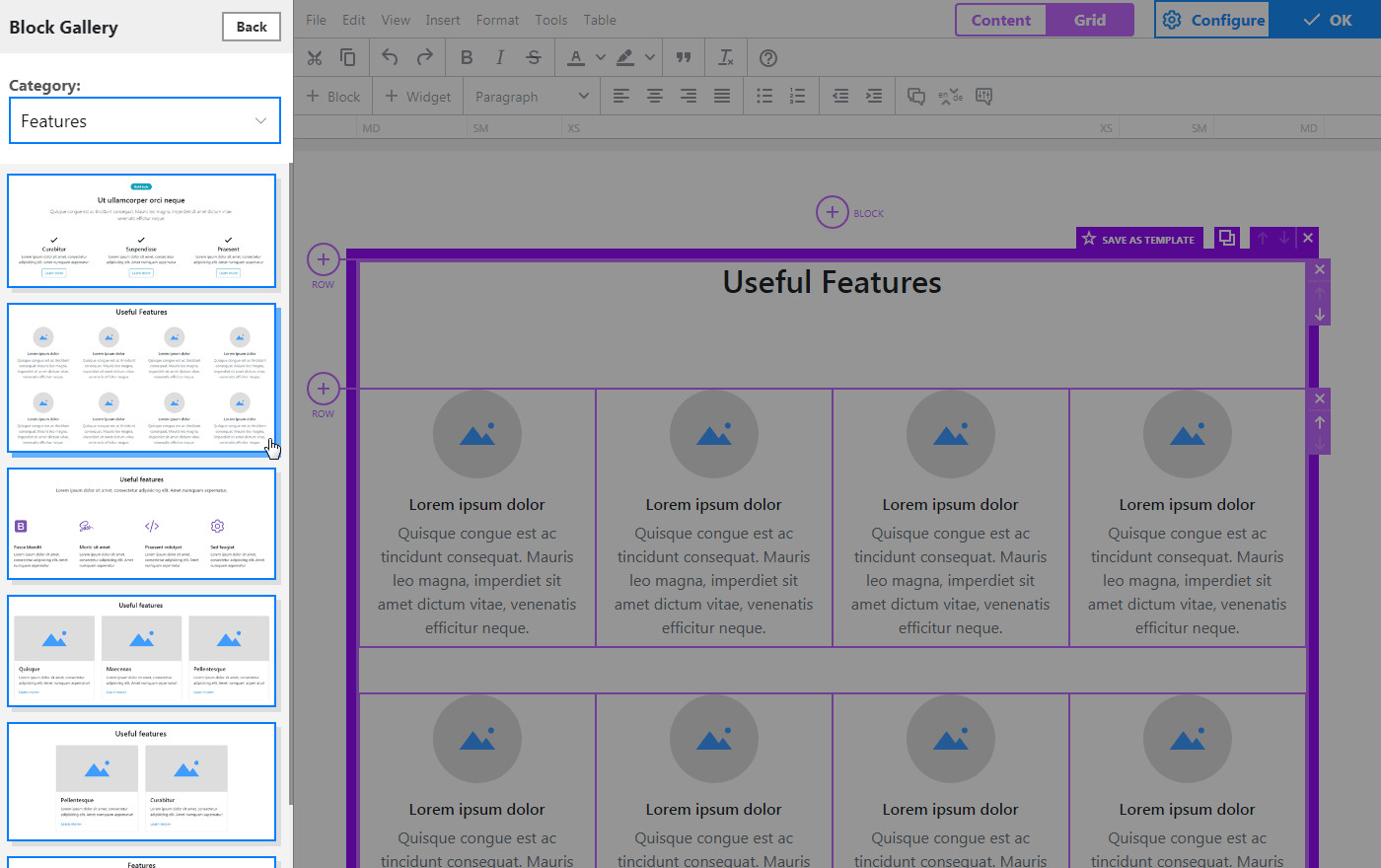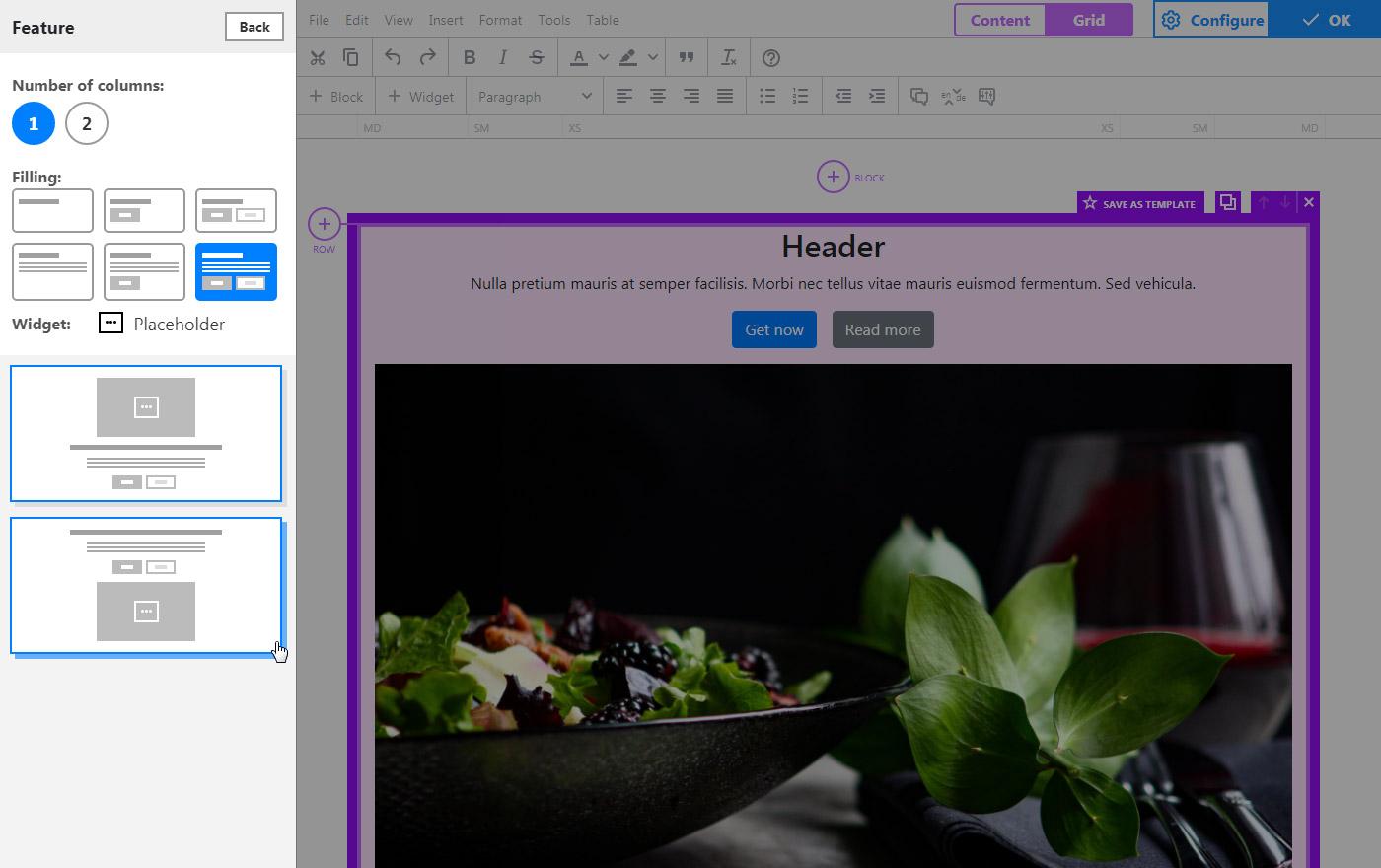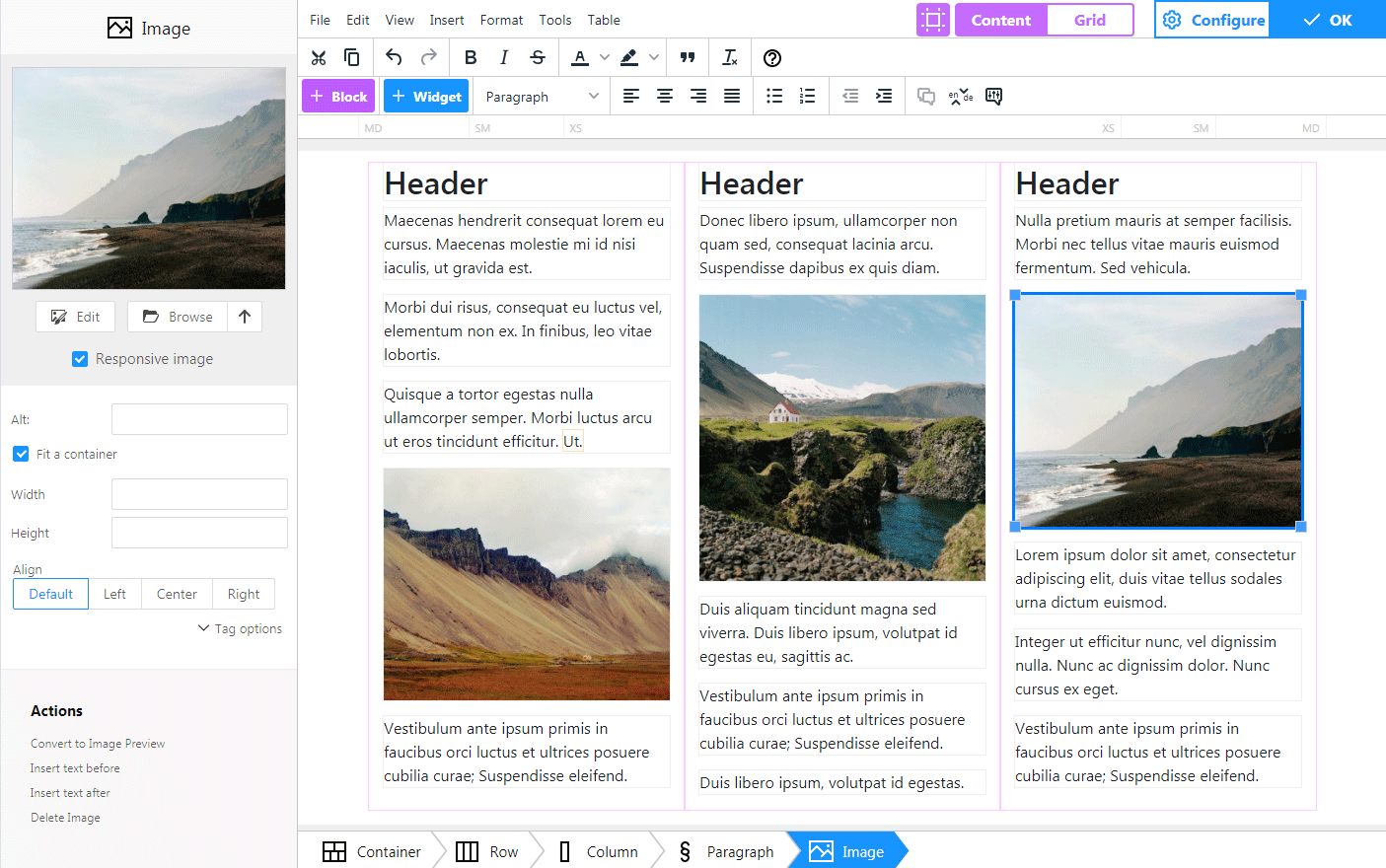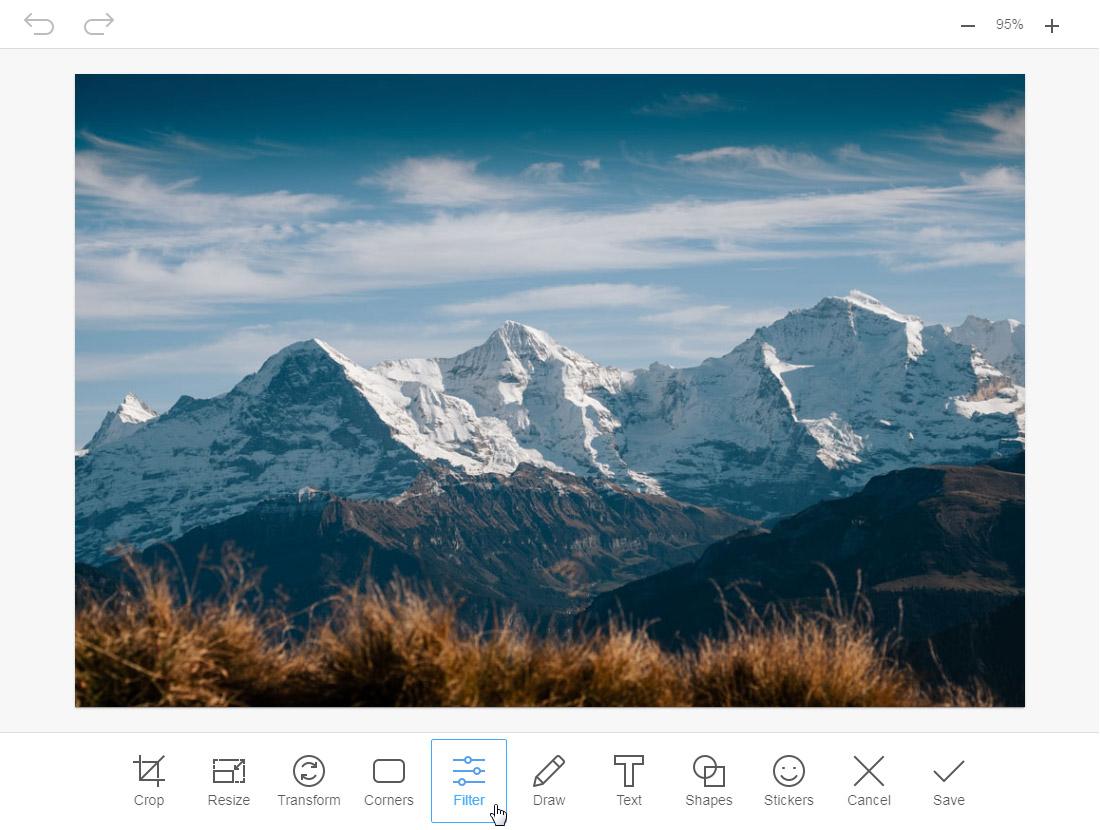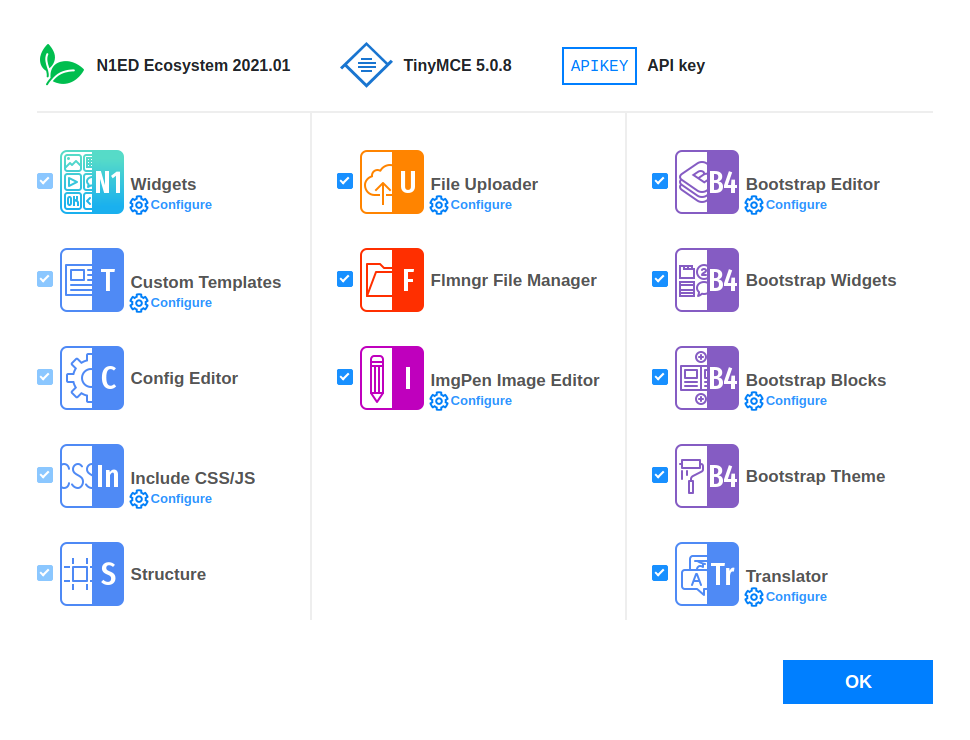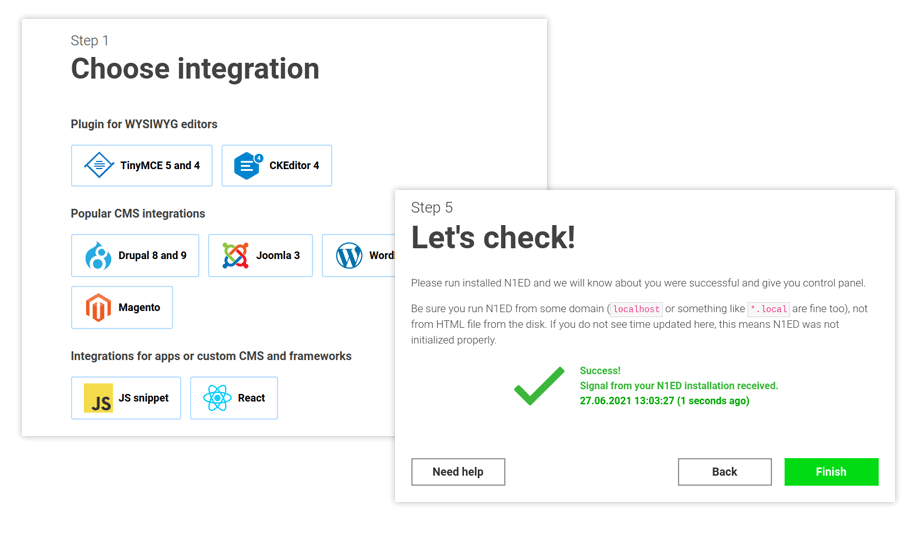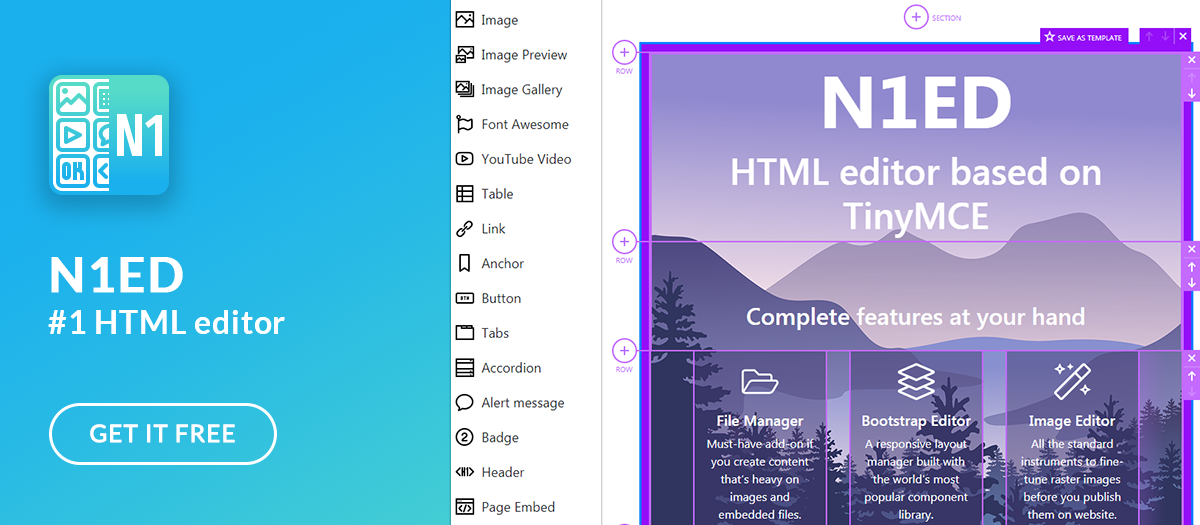 N1ED page builder customers
No customer reference