Spoom
Presentation of Spoom
*** Align vision, data and team ***
Spoom offers a 360° transversal view of your organization's KPIs (Key Performance Indicators), whatever their nature, thanks to its very powerful aggregation calculation engine. Spoom is the perfect strategic management and communication platform with its cascading and collaboration aspects.
With Spoom, enhance the steering of your company as you do for your journeys, in 4 steps:
Get the best trajectory for your role in your sector (Strategy Maps, cascading)
Measure where you are on this trajectory (Scorecard for Key Performance Indicators with powerful algorithm)
Communicate with your colleagues (Comments, notifications, reminders)
Suggest deviation actions (Action logs, impacts)
It is a Strategic Execution Management software (see SEM on Gartner), not Business Intelligence, which increases the performance of organizations with an innovative and intelligent solution for monitoring performance and its indicators.
Whether you have a very mature BI, or no BI yet, Spoom is the ideal platform to create the link between executive committees and data systems and initiatives, and to give importance to your current or future reporting and dashboarding projects.
Advantages of Spoom
360° view on all organization's KPI's whatever their nature

Enhance the steering of your company

Facilitate the communication of KPIs

Certifications:GDPR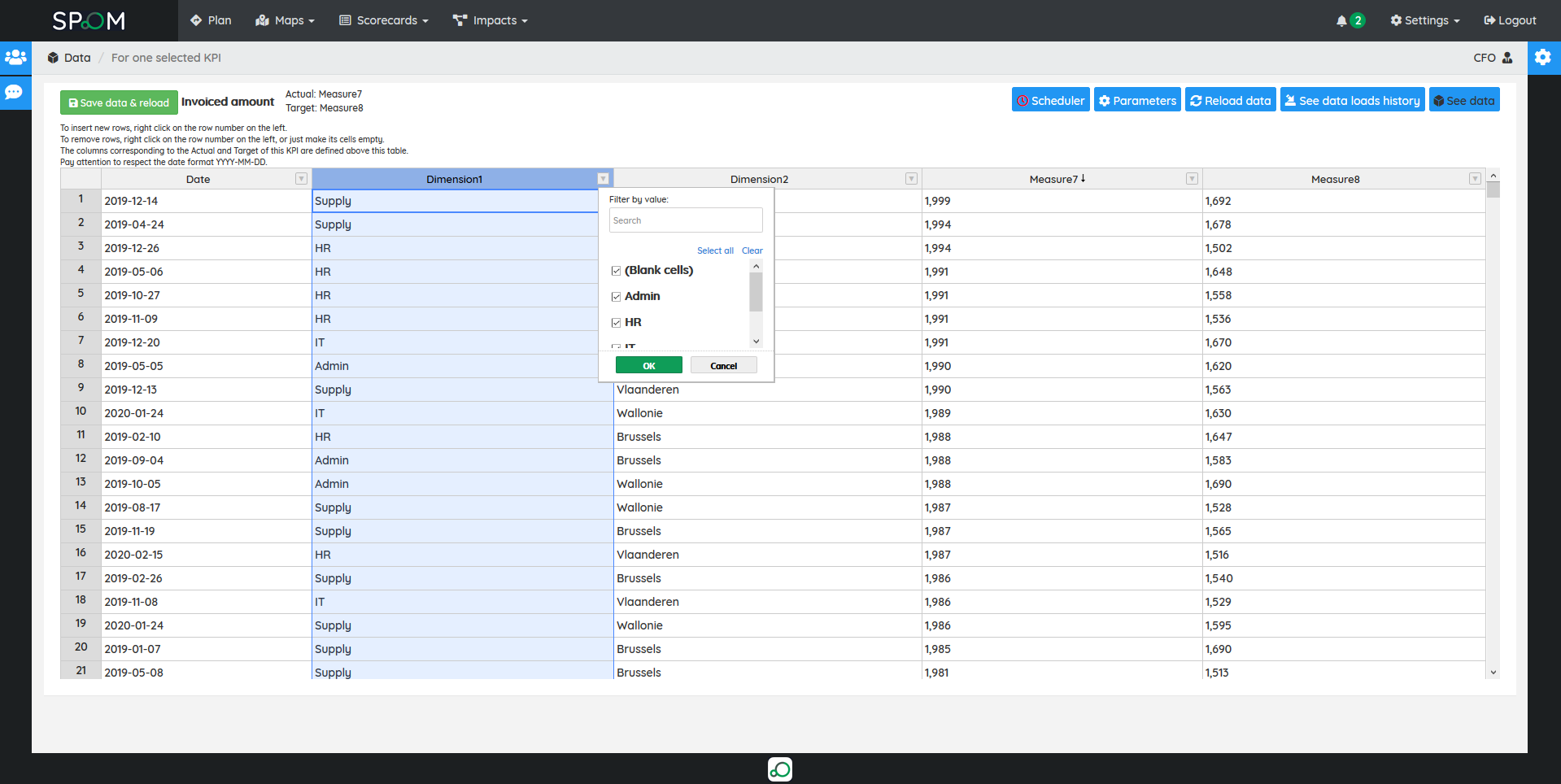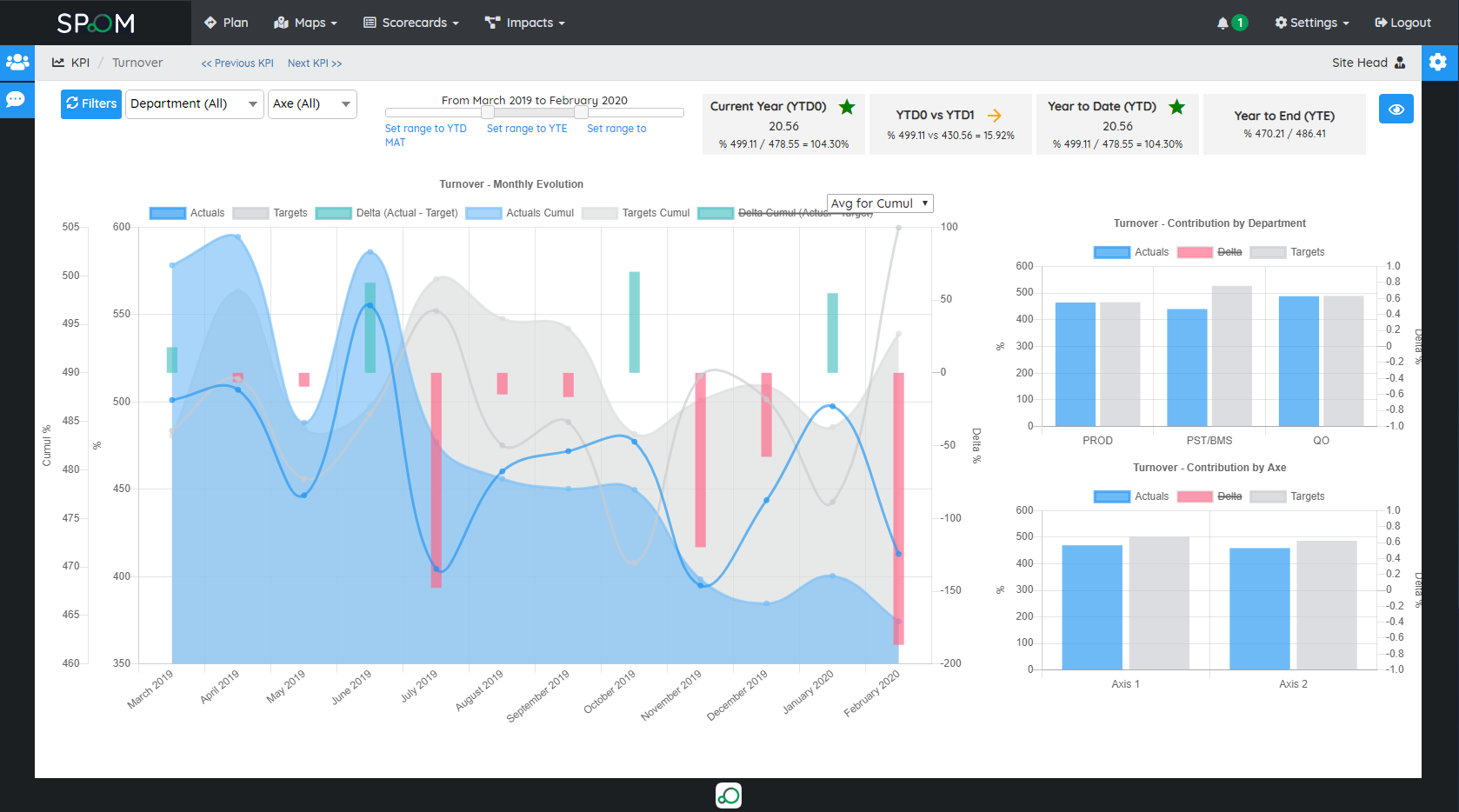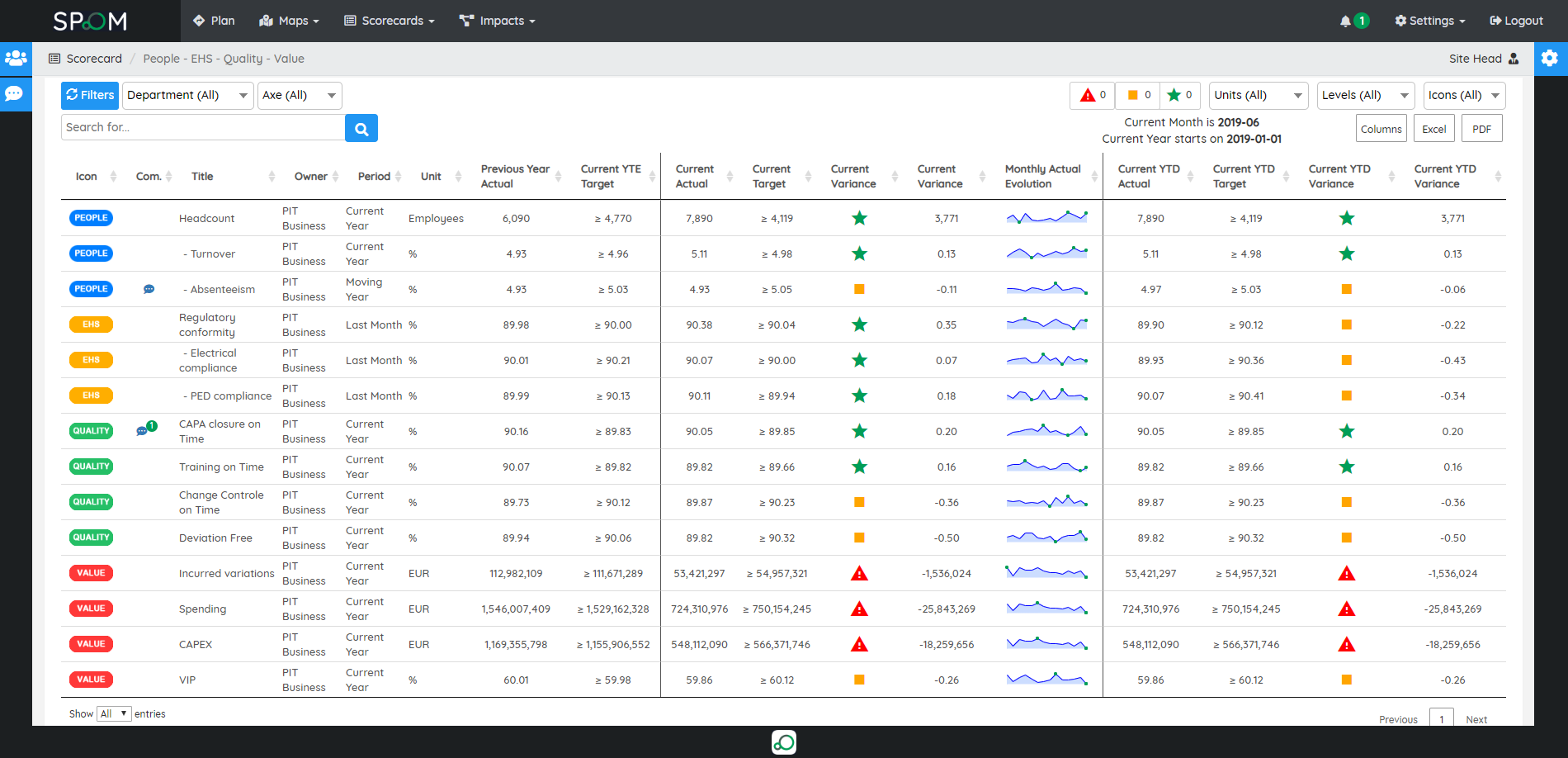 Prices and features of Spoom
Analytics
Connection to Live Data Sources
Correlation Identification
+ 20 other features
Customer reviews about Spoom (0)
No reviews, be the first to submit yours.