Predesire configurateur
Presentation of Predesire configurateur
Predesire online customization of products
Predesire is an omnicanal tool to propose an unique "build your own" experience to your customers online and in-store.

The product's customizer has an easy setup and is shared on Social Networks, your websites, partners websites, interactiv kiosks in retail stores.

The scenario allows to trigger easily and quickly the purchase act.
Enriching your catalog with new customizable products to attract & keep in touch with new customers
Reinvent the marketing of your products : Predesire tool is particularly effectiv to optimize your e-marketing strategy.

Proposing a configurator allows you to sell an original product for each customer, animate your commercial actions, reward your customers through e-marketing or loyalty programs.
By sharing your customized product on their Facebook networks, your customer becomes the ambassador of your brand. You benefit from the power of social networks to increase your sales (1 Facebook share generates 6 visits on your website)

Predesire is a profitable solution that is easily implement with an iframe to your purchase process. Our team cares and hosts the solution. You benefit from regular upgrades of the customization solution.

Your projects are available on your websites, such as in the configurator's shelves.
Shelves are displayed in the Iframe and therefore in partner"s sites or Facebook pages. Predesire provides all informations needed to manage the customization project. Project's follow-up is done whatever its status (settings and image generation are available view by view) in your administration panel.

Predesire customize is available for a rich and various types of Businesses: Fashion clothes, shoes or accessories, jewelry, Furniture, toys, etc.

Various customization technics are available to be represented on your Predesire SaaS Configurator: assembly of pieces (for Jewelry or electronics), embroidery (for caps), UV print treatment (for telco & Smartphone), Sublimation Print treatment (for textile) etc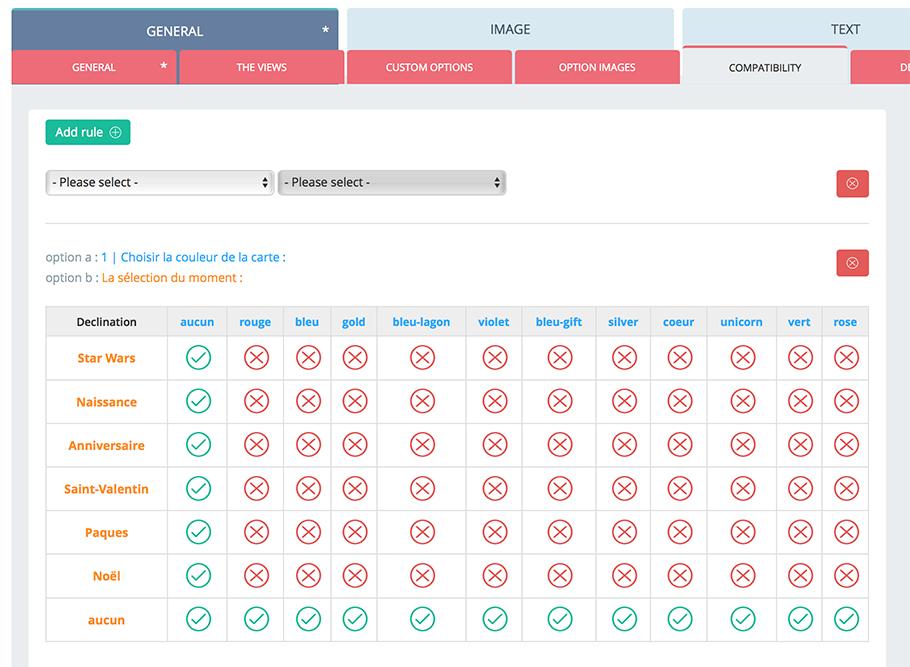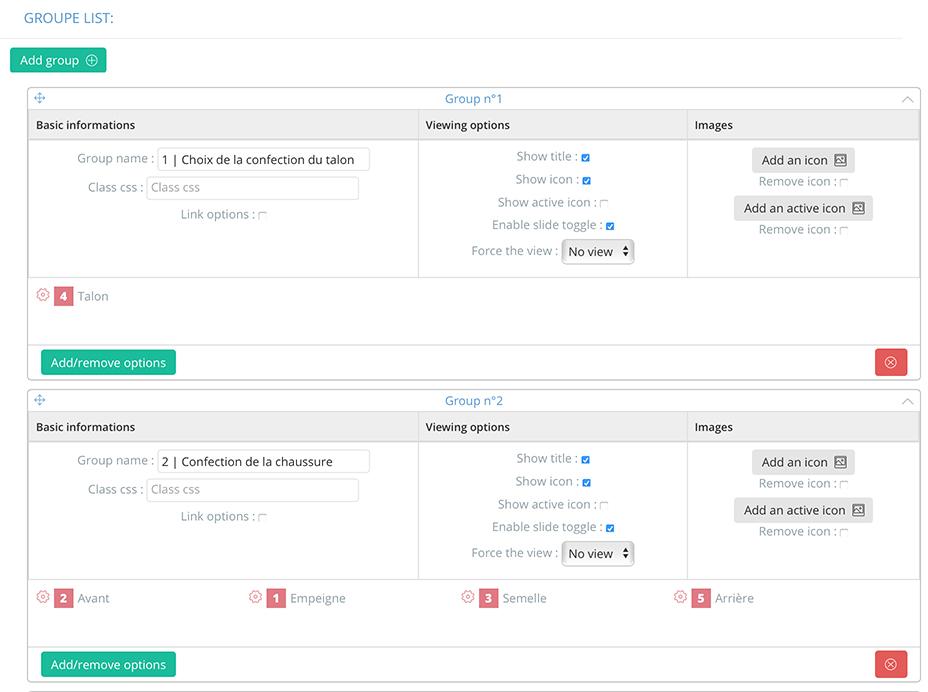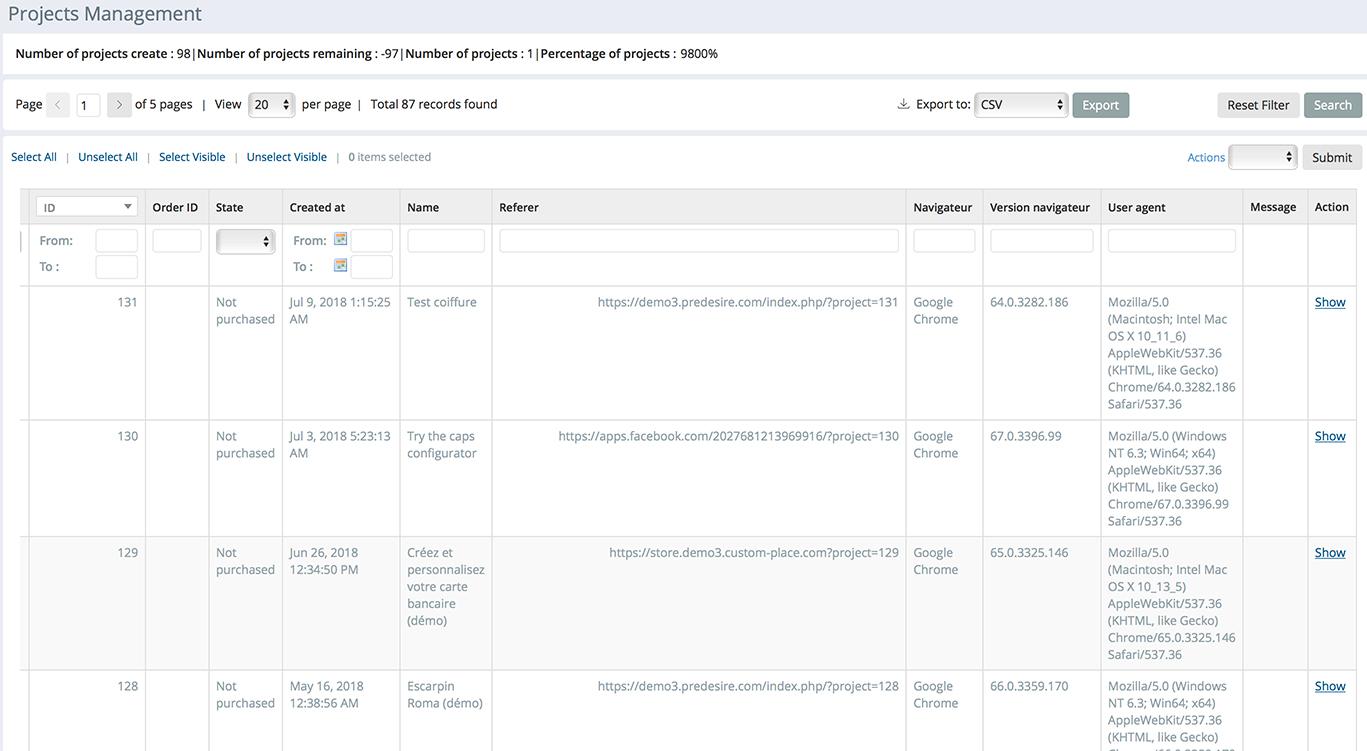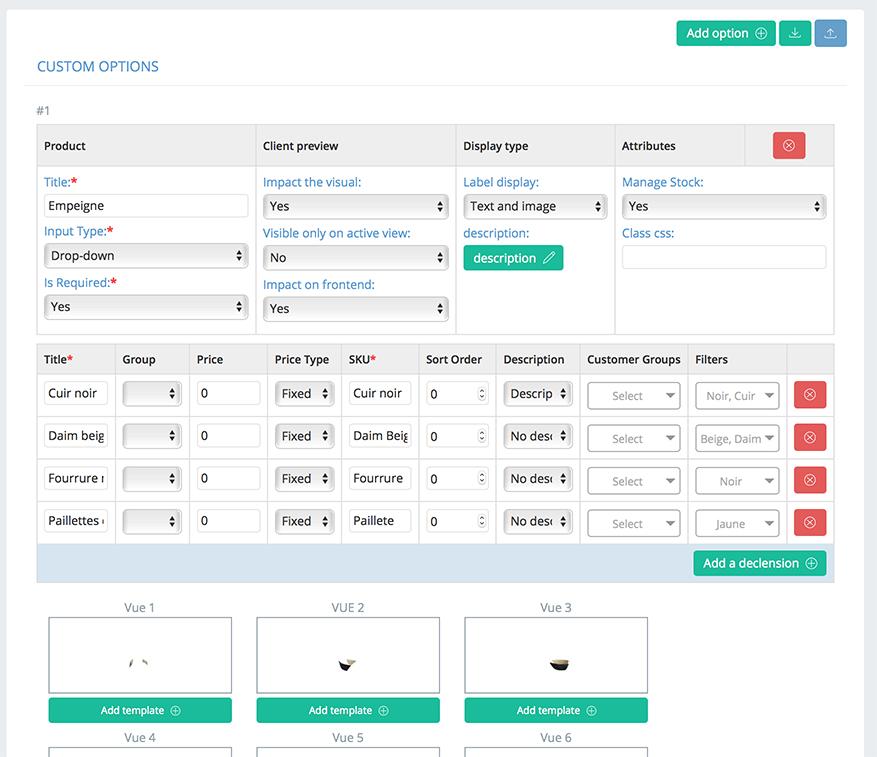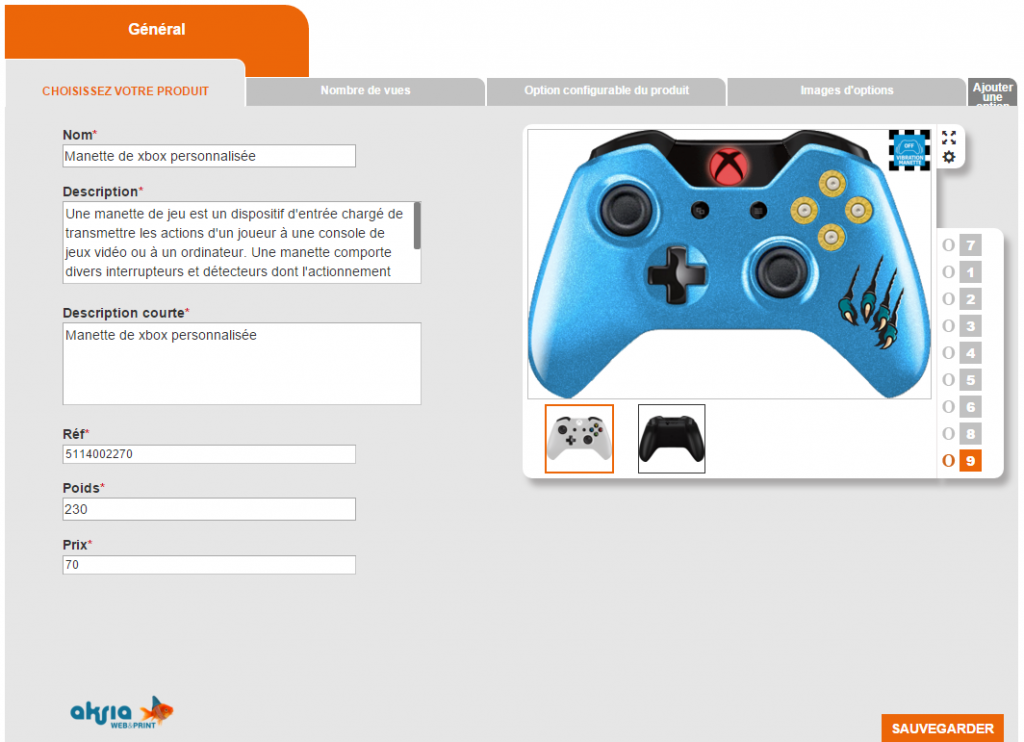 Prices and features of Predesire configurateur
Customer reviews about Predesire configurateur (0)
No reviews, be the first to submit yours.