The MOOC (Massive Online Open Course) Office 365 Business of Mandarine Academy is an online training solution, allowing you to discover the benefits and uses of the Office 365 offer to use these applications and tools more efficiently.
One of the advantages of the MOOC Office 365 Business is the possibility of attending, live training sessions led by an Office 365 expert trainer.
Description and content of the service

Take advantage of an online training platform dedicated to Office 365 products to increase efficiency thanks to:
Courses and learning paths oriented towards specific themes and jobs
Open access webconferences led by an Office 365 product expert
A social network for exchanging good practices
Use case videos to project the users into the concrete use of the functionalities
Video tutorials for help focused on the functionalities of the tools

Access to the service

To access the MOOC Office 365 Business, the user will need to log in with his Office 365 Business or Premium account.
Access to MOOC Office 365 Business is only valid for user accounts corresponding to a natural person; the responsibility for compliance with this condition is borne by the Client, who must ensure that an account sharing between 2 users is not made possible. Any failure by the Client to comply with this condition may result in appropriate action by Mandarine Academy, and automatically terminate the service for all users of the Client without compensation or refund for that Client.
To connect to the live web conferencing sessions, the user will need a computer connected to the Internet, and a telephone to communicate with the moderator and other participants.
Editor: MANDARINE ACADEMY
Strengths of MOOC Office 365
More than 100 courses on the Office 365 products
Live training sessions with an expert trainer
More than 800 tutorial videos and use cases
MOOC Office 365 demo and screenshots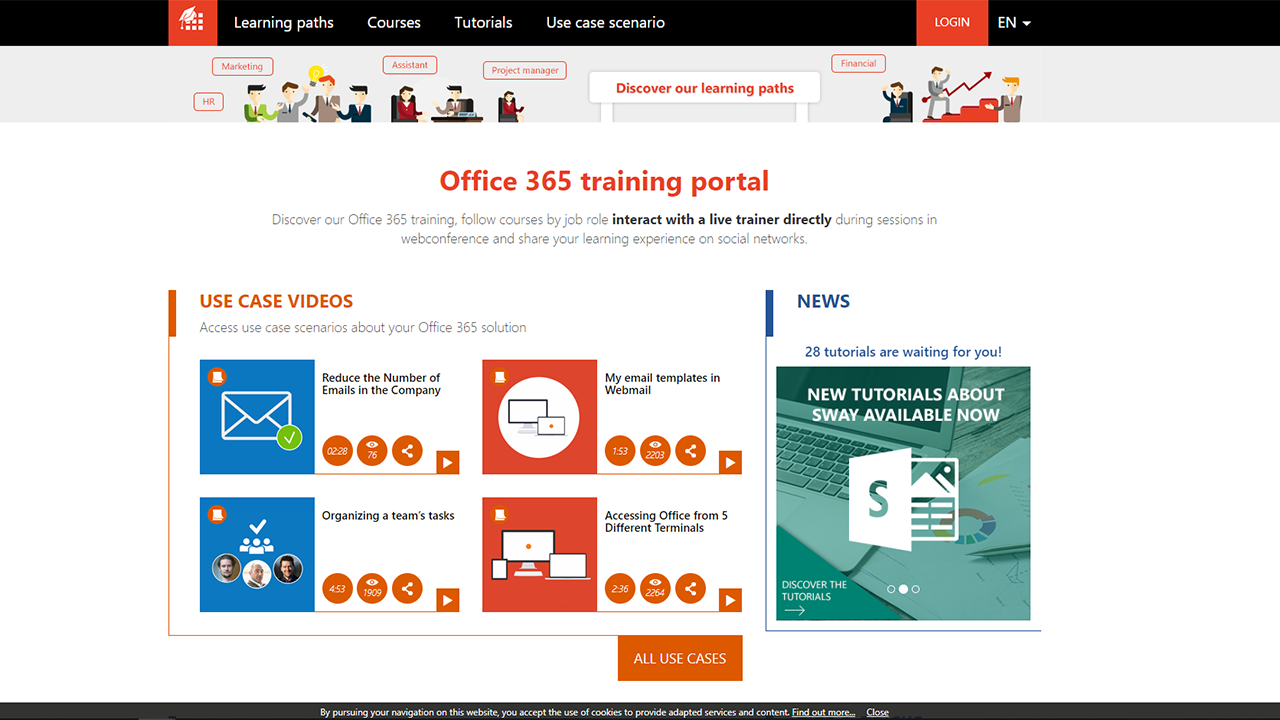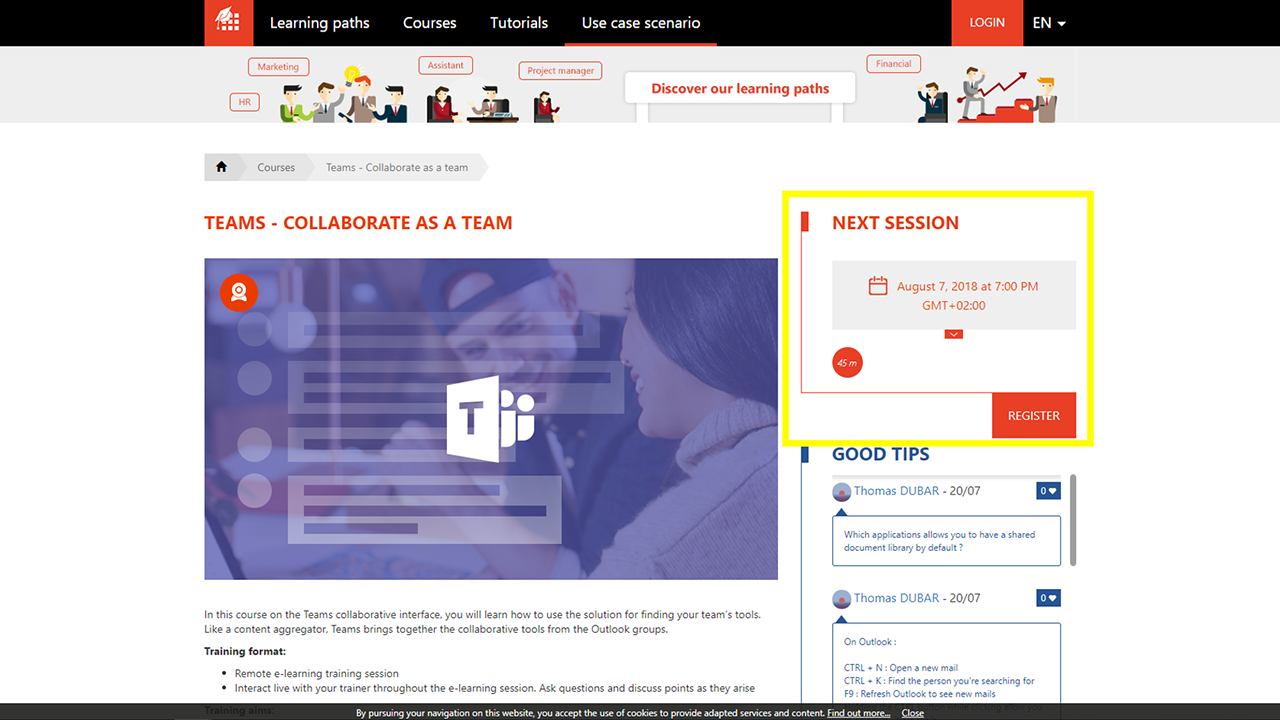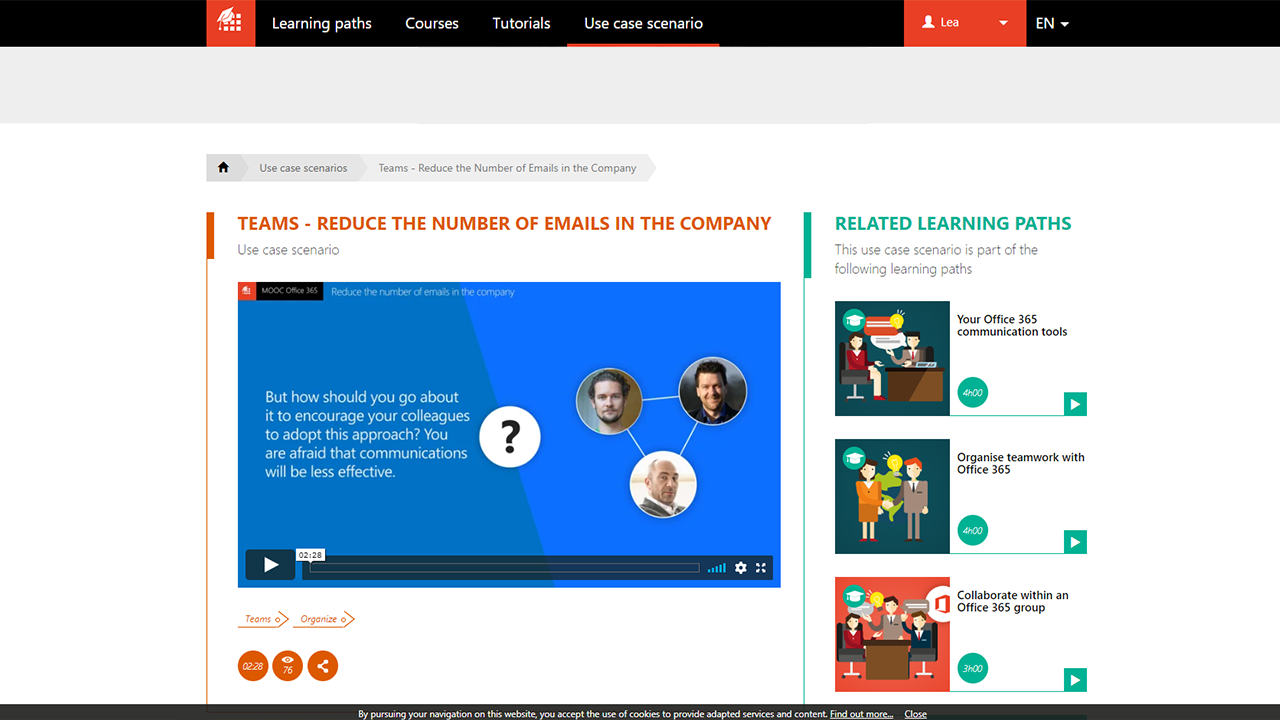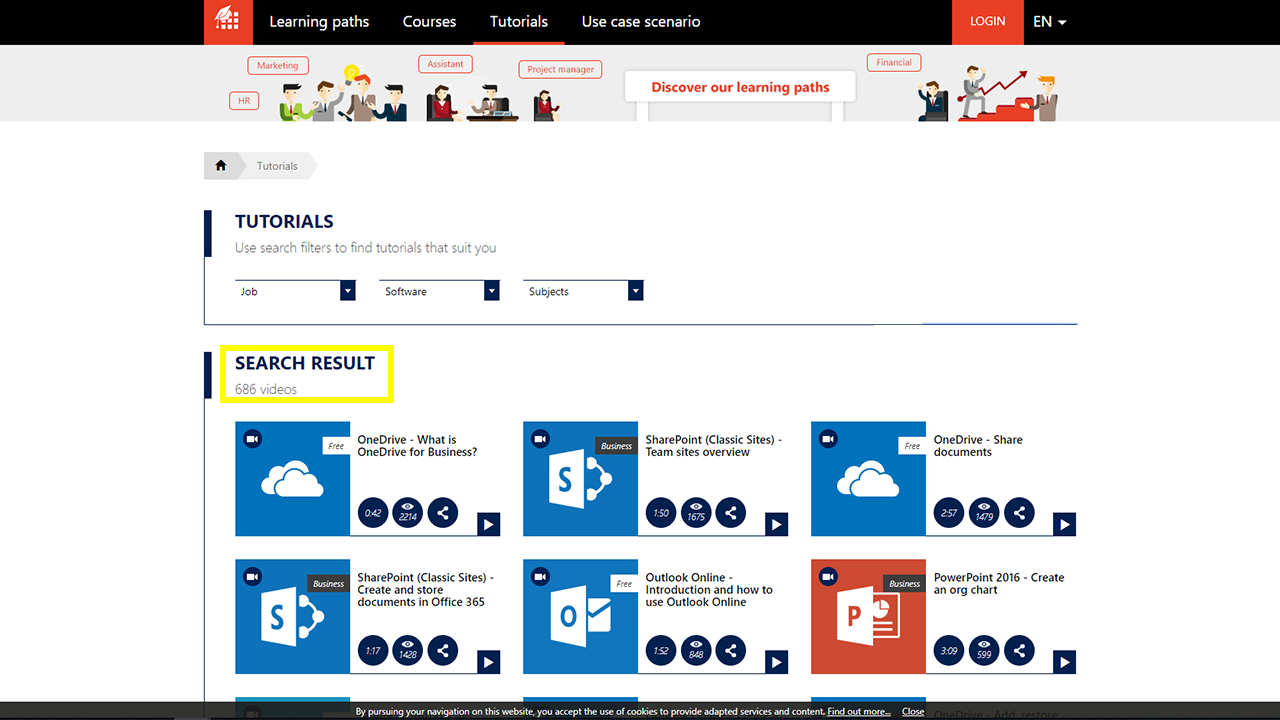 MOOC Office 365 customers
No customer reference