Formation Salesforce-Shortways
Presentation of Formation Salesforce-Shortways
Shortways is a Digital Assistant which accelerates and improves the aadoption of your CRM Salesforce by your users.
How?
Directly embedded into Sales Cloud, Shortways displays training content to the user, depending on his need. Shortways provides learning content and step by step guidance.
Shortways has many features to allow users to be autonomous and efficient in the use of Sales Cloud :
Step-by-step guidance: Guide users interactively in your CRM Salesforce.
Context sensitive help : Provide in one click business procedure or insight relating to what is showing on your screen when users are interacting with the processes in Sales Cloud.
Push of news : Receive the latest business and apps information when connecting in your CRM Salesforce, no longer by email (news, instructions, commercial offers, deadlines…).
As a result:
employees are self-trained when they need it, having one click access to training content (videos, powerpoint, text, definition etc.)
employees are more efficient, in the daily use of Sales Cloud, thanks to a context sensitive help
are on-boarded without training efforts
appropriate better Salesforce CRM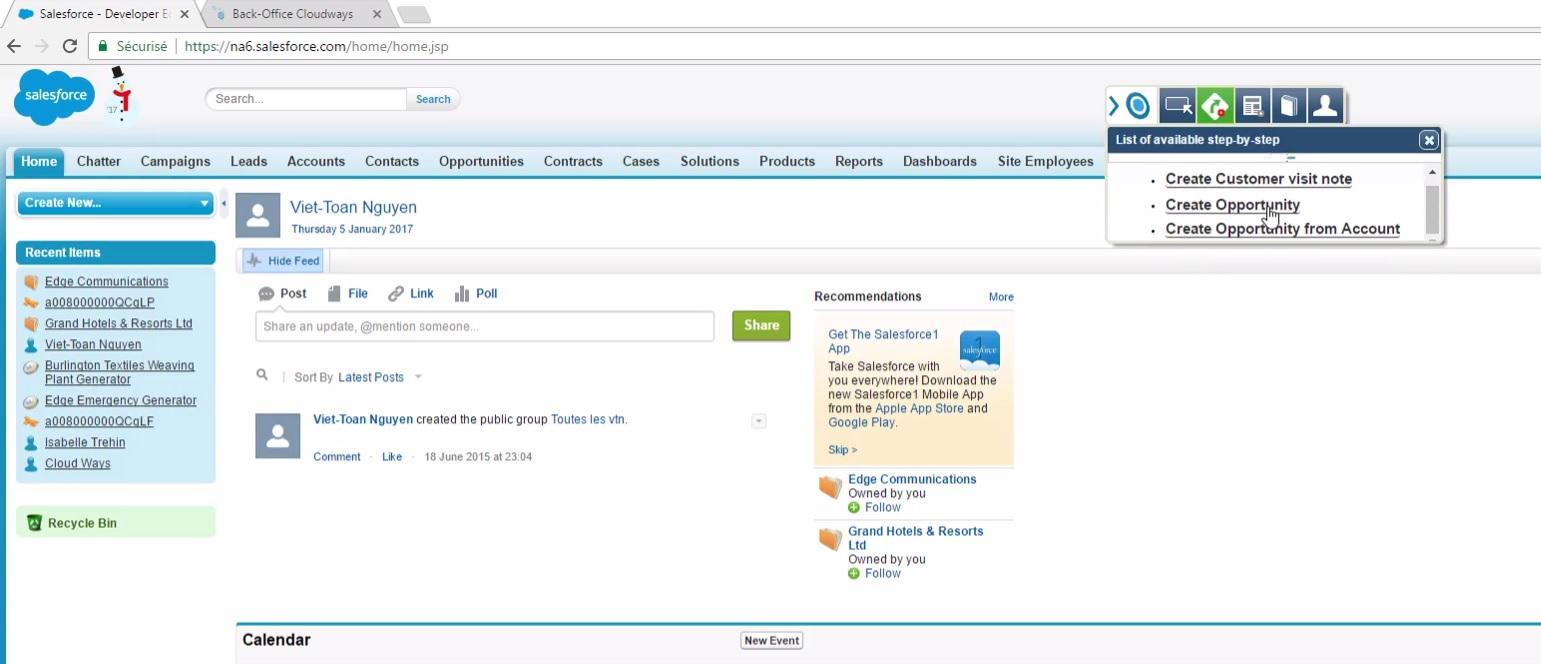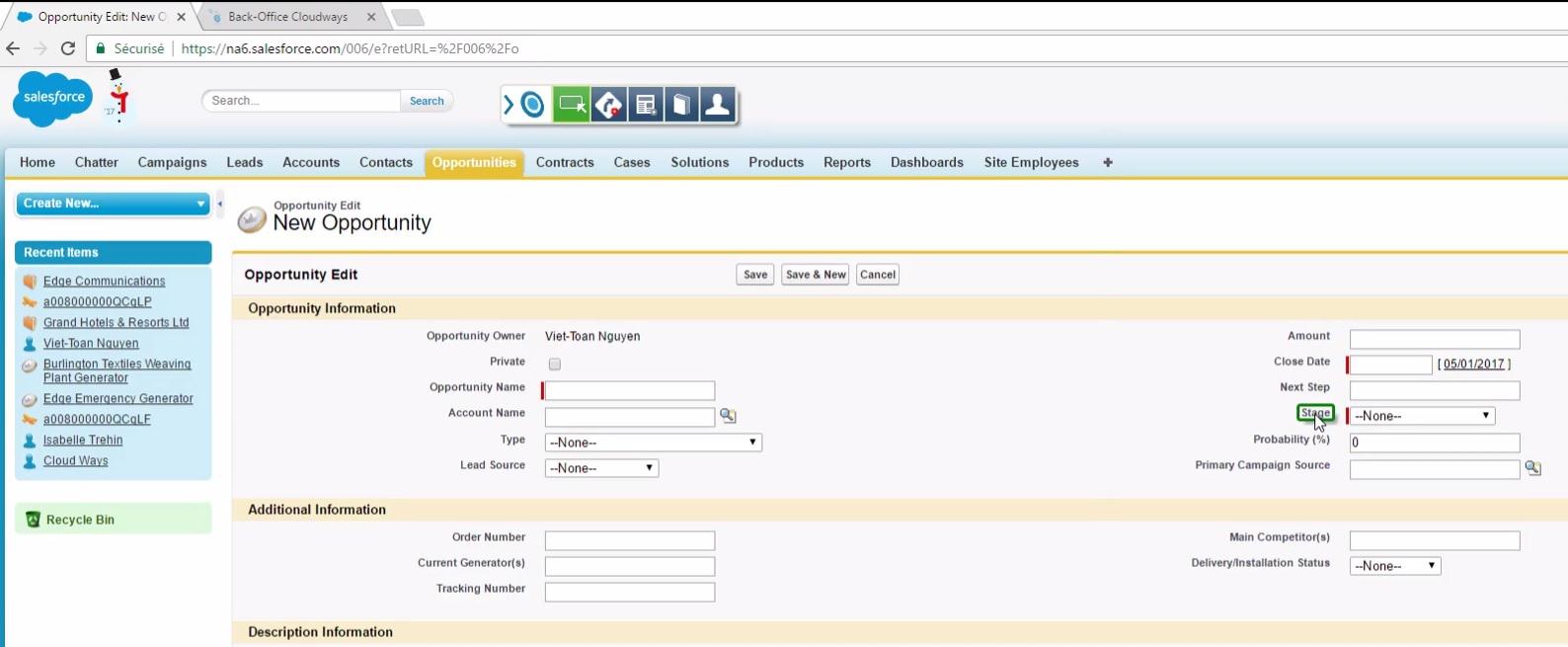 Prices and features of Formation Salesforce-Shortways
Customer reviews about Formation Salesforce-Shortways (0)
No reviews, be the first to submit yours.