Seald
Presentation of Seald
Seald is an easy-to-use data encryption solution. It allows you to secure your files with a single click, but also to monitor their use and manage their access rights.
Protect files on your computer
Encrypting your files with Seald is like keeping them in a locked safe, of which only you have the key.
Protect your data in the cloud
The contents of your files become unreadable by anyone who manages to gain unauthorized access to your space when you use Seald. You ensure that if your documents or emails are stolen, transferred or copied they will not be read by a third party who does not have physical access to your device.
Share in complete security
Send your data by email, messaging or store them online. Any means is safe when your files are encrypted with Seald. Seald works even with the outside of your company, it does not require installation for your recipient, no password or key exchange.
Comply with the GDPR
Unlike traditional encryption, Seald provides you with other answers to RGPD compliance:
a security that remains on the data
proof of access to the data
data access management
guarantee the storage period
integration into your workflows to be protected by design

If encrypted personal data is stolen, it is not necessary to notify stakeholders. In addition, in case of control, Seald will allow you to generate detailed audit reports on the use of your data.
Monitor and manage access to your data in real time
You will be able to know where and when your files have been opened by your recipients, and can revoke access to them at any time to whomever you wish.
Protect data in your workflows
Seald can be integrated on your servers to automatically secure your workflows, data exports, documents retrieved from your web interface, and can be adapted to any document: contracts, statements, reports, etc.
Seald offers you the following features:
Encrypt: secure a file.
Adding recipients: add a new access to a file.
History: Access the history of encrypted files
Outlook integration: secure your emails and PJs from Outlook
Device revocation: revoke your devices when an employee leaves or a computer is stolen
Secure answer: a recipient can answer you in a secure way without installing anything
Notifications: be notified when a recipient opens or transfers one of your files
Data tracking: track the use of your files
Access revocation: revoke your files at any time
Administration panel: manage the files of your team members
Delegated backup: keep a data backup key in a safe place
Usage statistics: follow the use of Seald in your team
Outlook Smart Assistant (DLP): Automate encryption in Outlook with rules
SIEM integration: integrate Seald with your SIEM
AD/LDAP integration: integrate Seald with your company directory
Reversibility tool: use Seald for life
White label: make your brand stand out

Seald offers a user-friendly interface that is suitable for teams of all sizes.
Publisher: Seald
Advantages of Seald
Easy to use

Manage access rights

Track files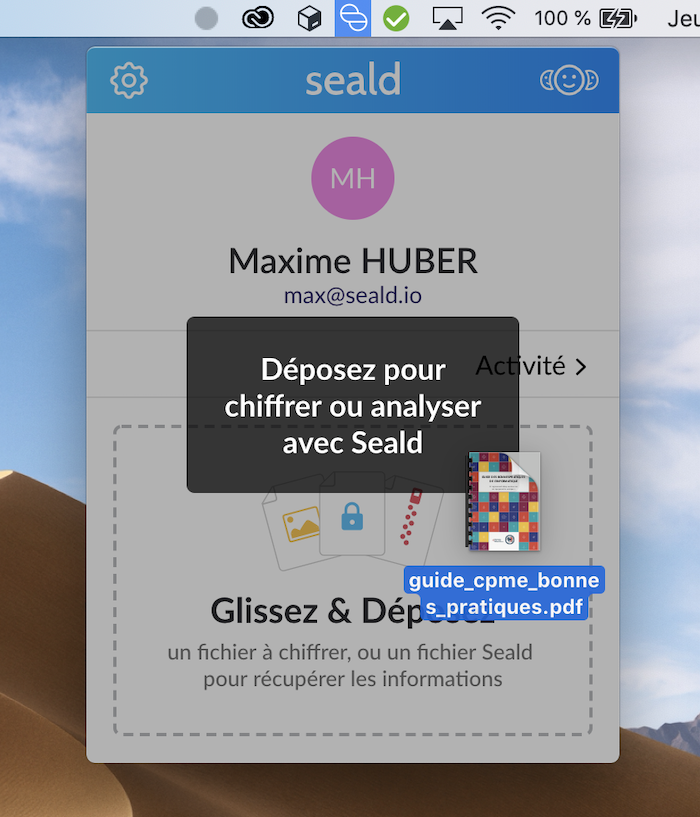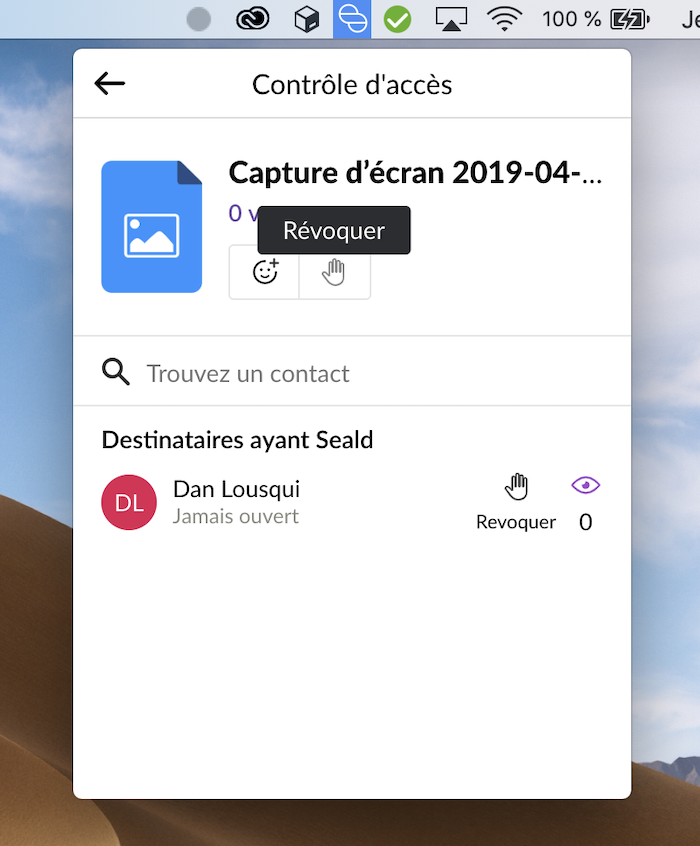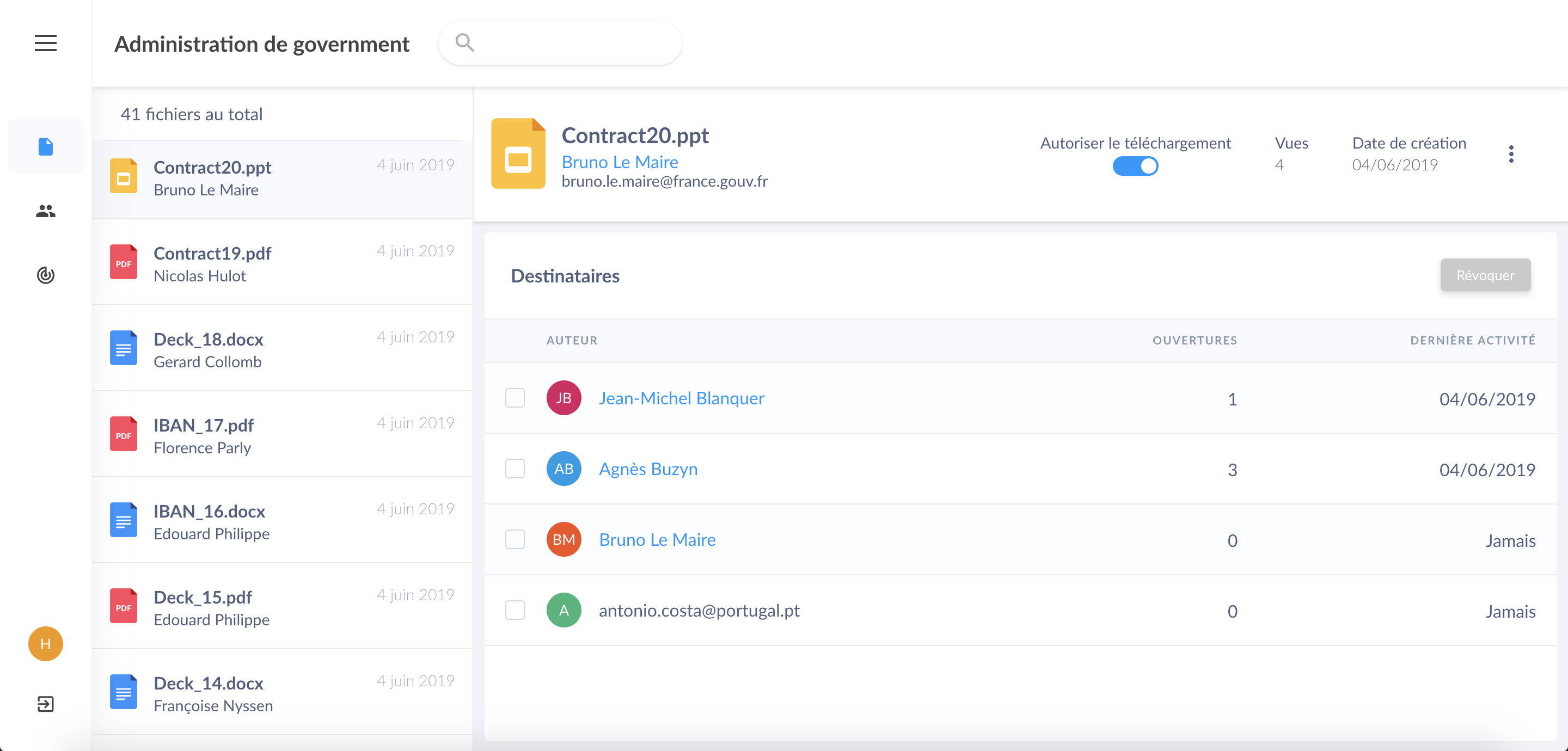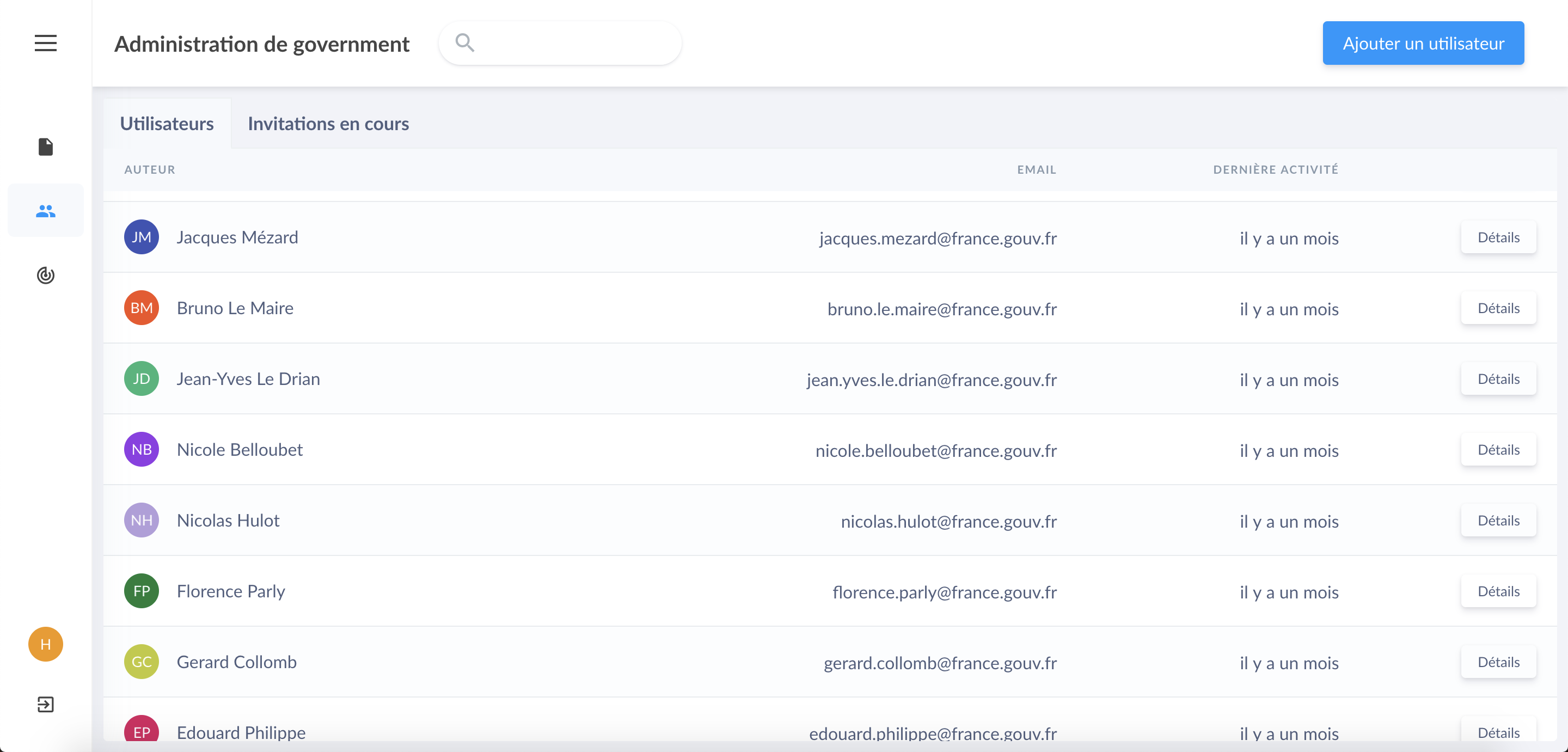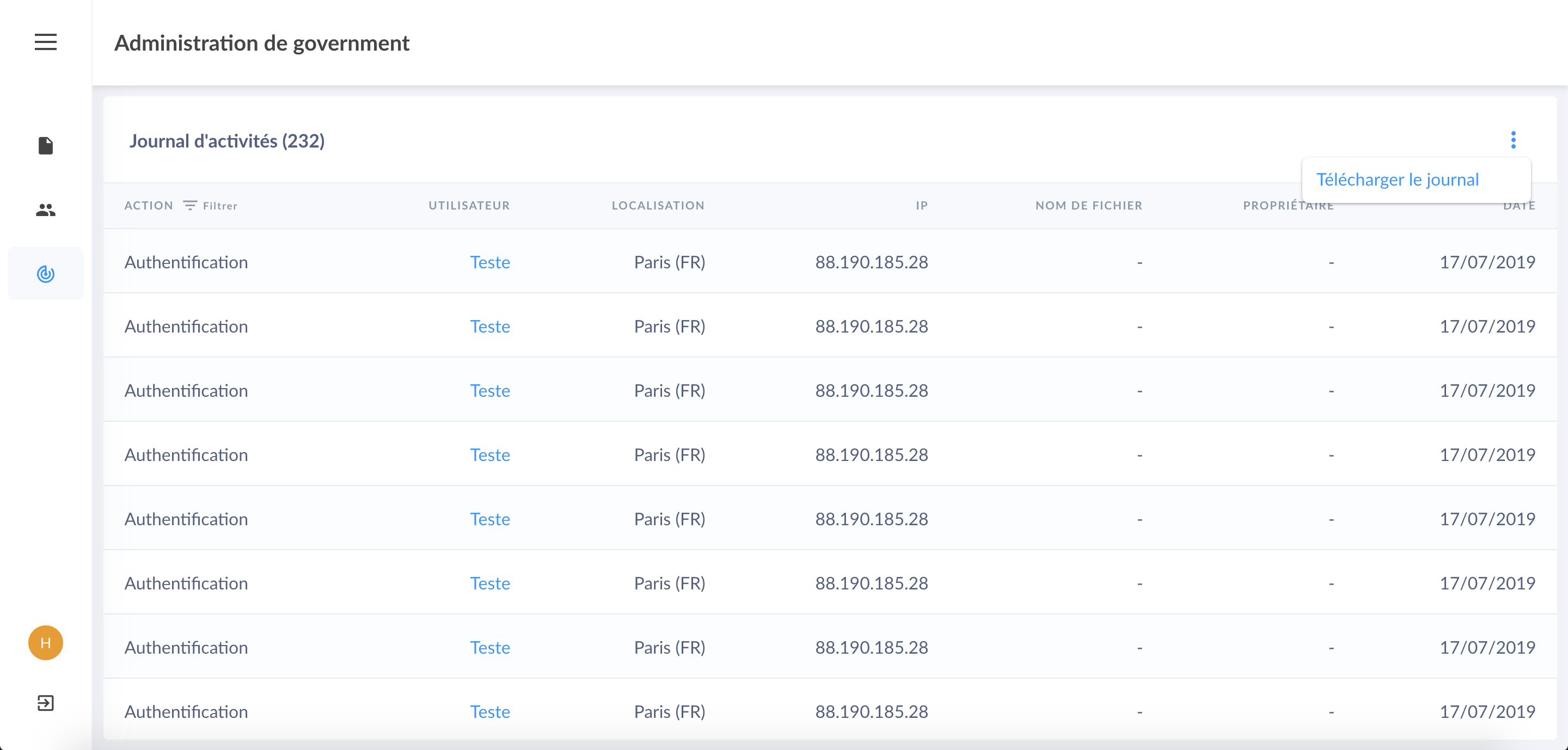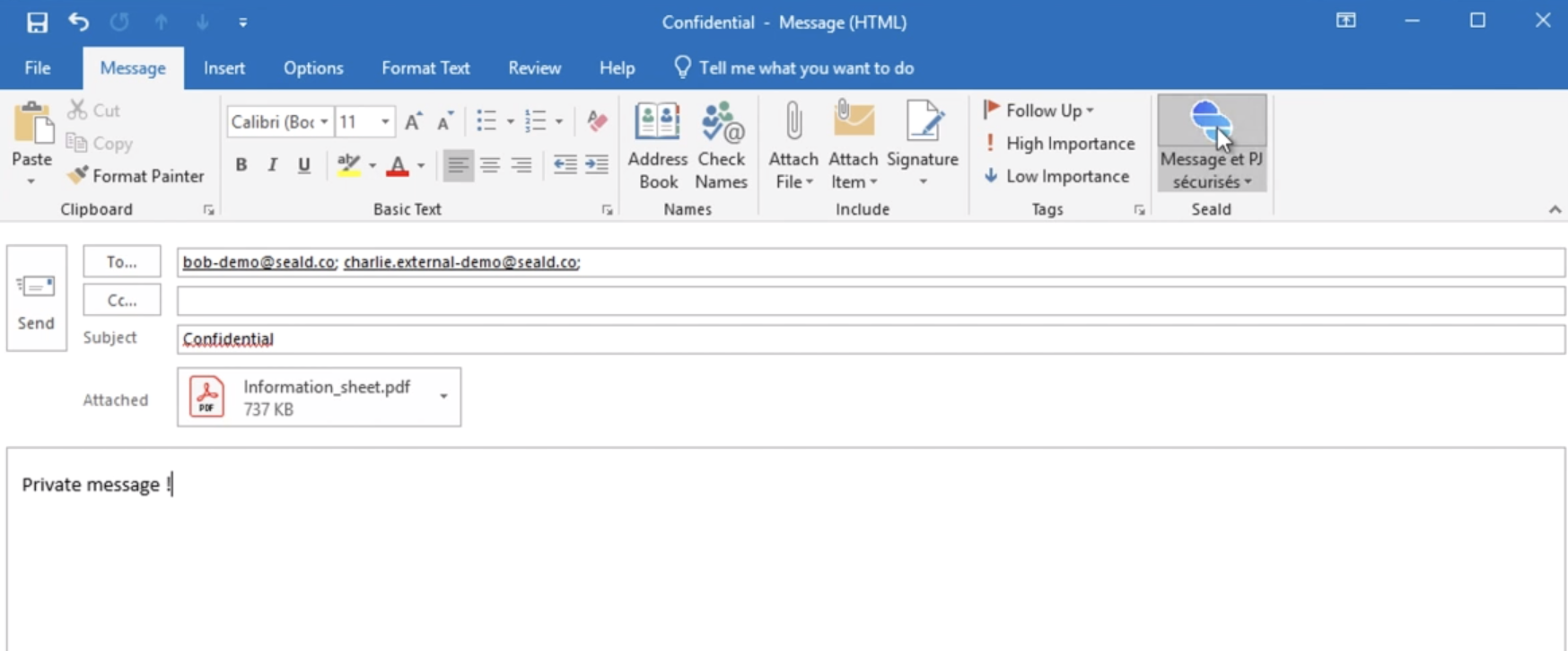 Prices and features of Seald
Collaboration
Content Publishing & Sharing
+ 17 other features
Collaboration
Content Publishing & Sharing
+ 17 other features
Collaboration
Content Publishing & Sharing
+ 17 other features
Customer reviews about Seald (0)
No reviews, be the first to submit yours.