On 25 May 2018, new General Data Protection Regulations will come into effect in Europe, thus creating a universal best practice framework for data protection.
They are accompanied by stricter sanctions in the event of non-compliance with regulations.
These regulations are much more than just a new data protection framework. The implementation of the GDPR brings about a new approach to data for all business departments and IS.
Axeptio is a trusted third party that collects and archive users' consent in a GDPR compliant fashion.
It's a generic and recognizable form that can be embedded in any website, displaying all the required information about the consent that is given. The end-user can access and modify its choices anytime on Axeptio's platform.
Secure and confidential
Your users are anonymized and their consent saved.
We store users' consent without ever knowing who the users are. They are identified in our database by a token than cannot be decrypted. Only you have the ability to identify the user behind the token.
When your project is launched, we generate a secret key. When the form is called on your website, you encrypt the user ID (email, client ID, phone number, etc.). To decrypt the code generated, you have to know the secret key… and the ID.
Editor: Agilitation
Strengths of Axeptio
We guarantee the security of the data collected
We guarantee the ability to access, modify and recover data
We document protective measures and procedures
Axeptio demo and screenshots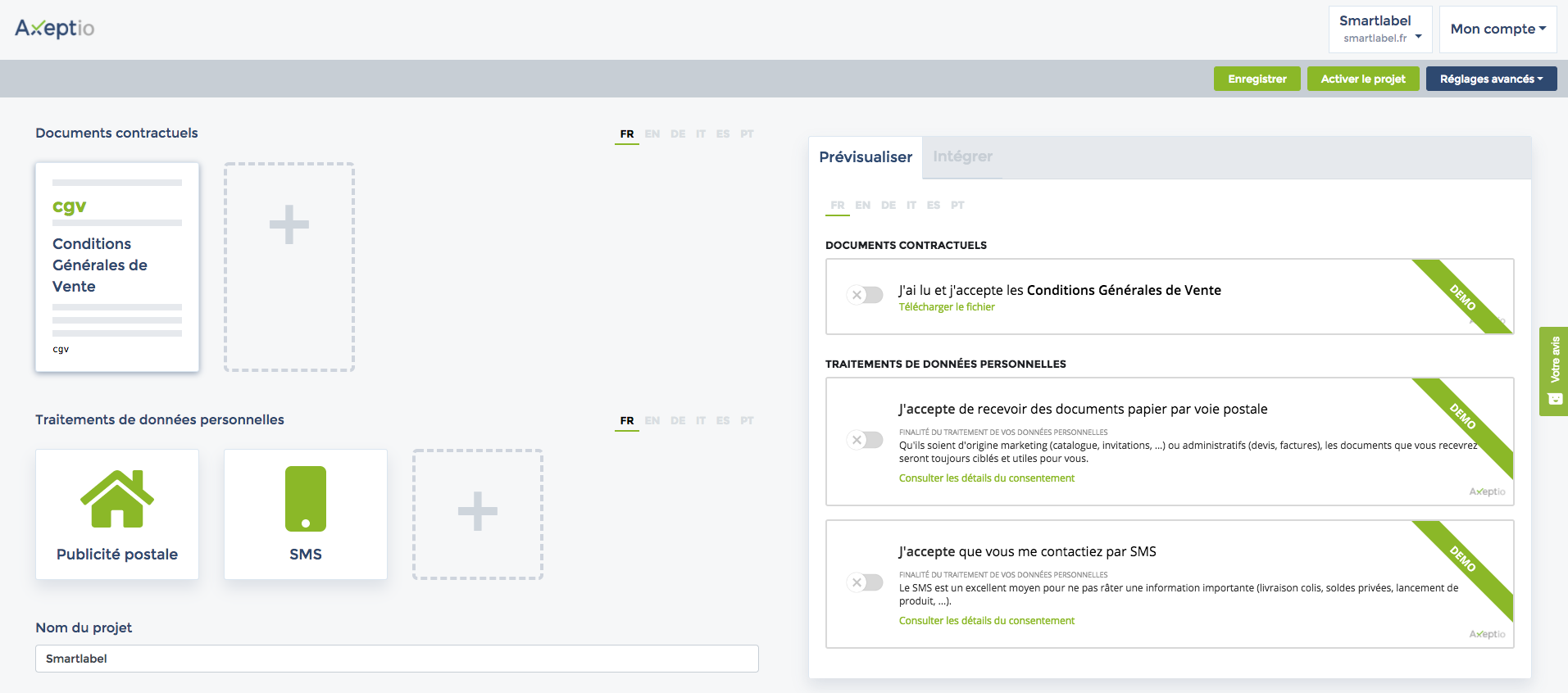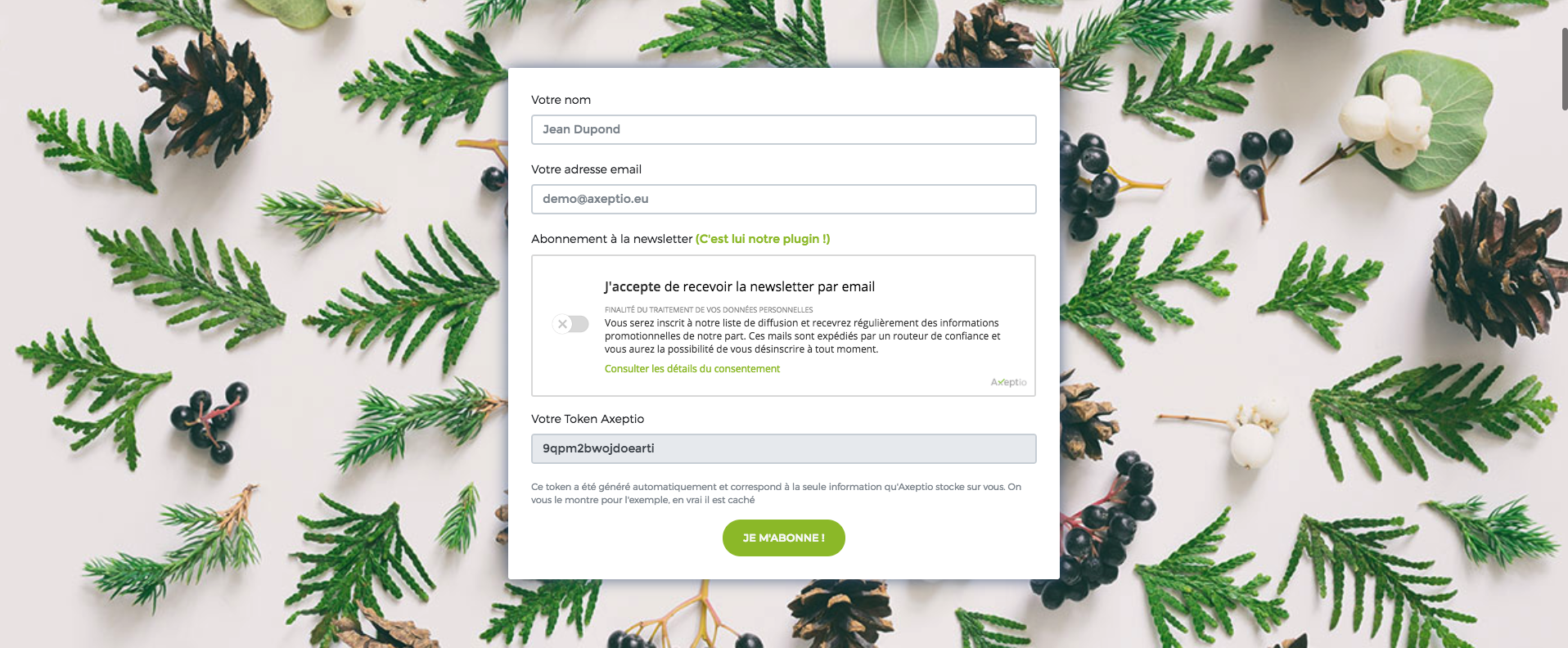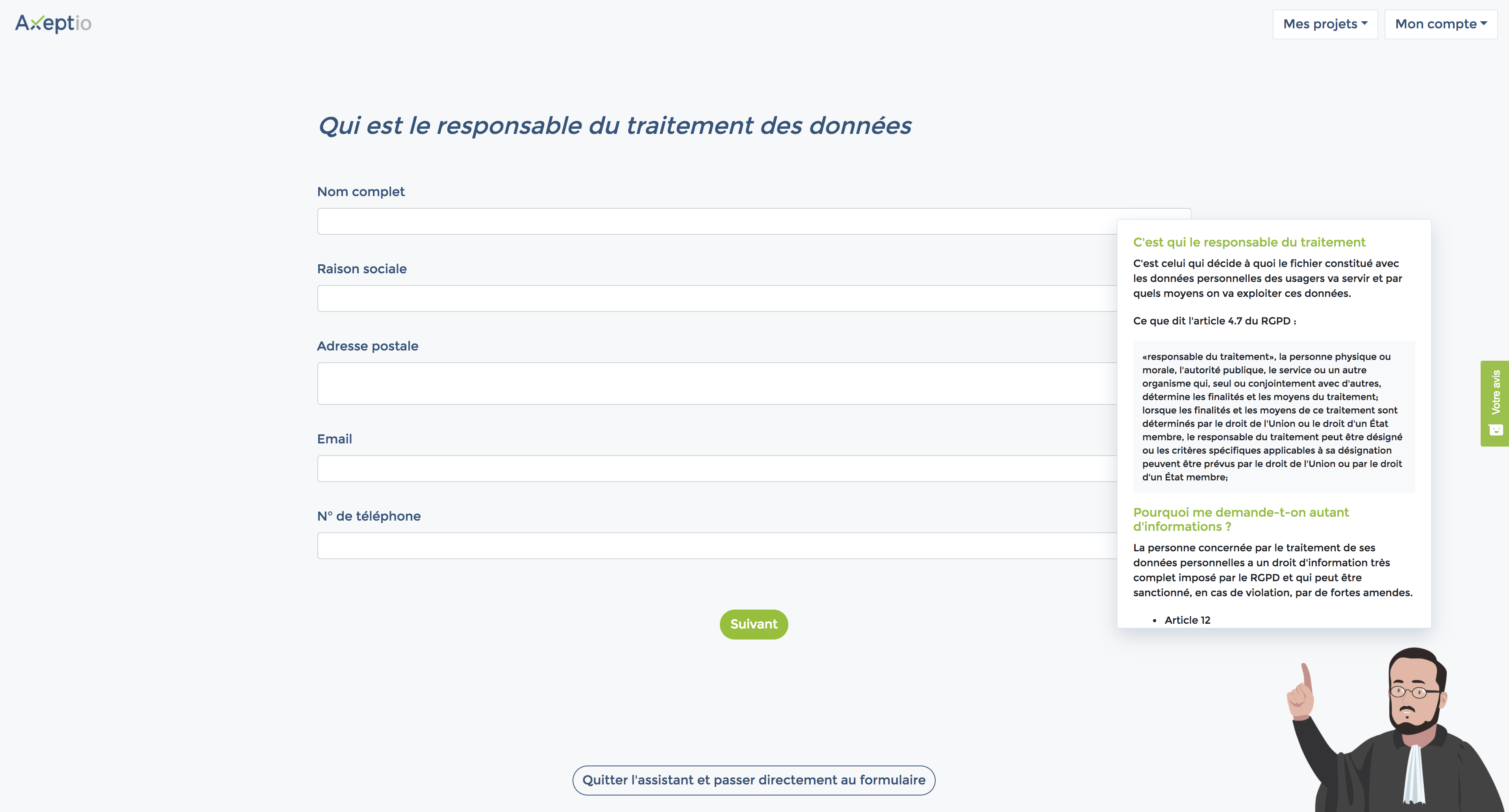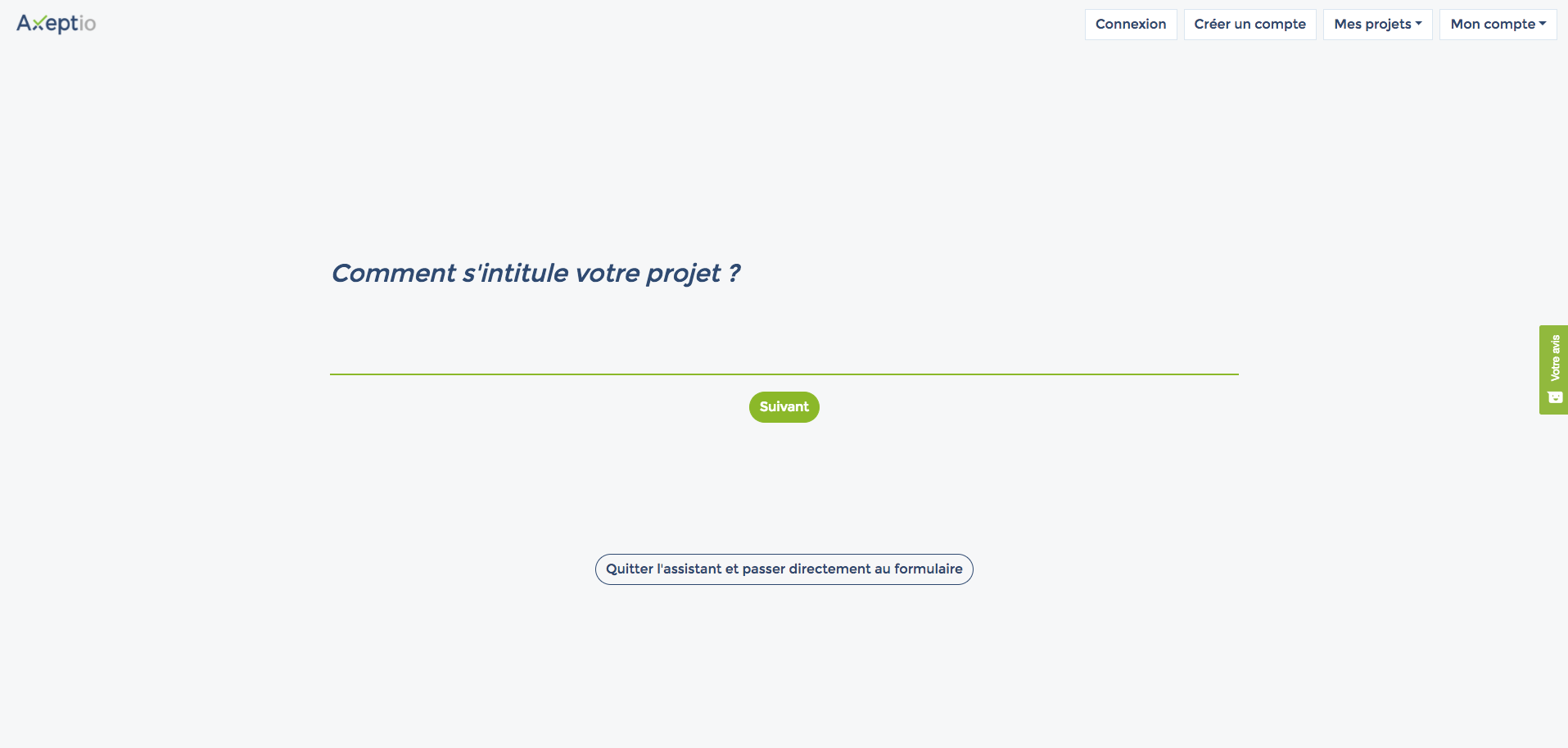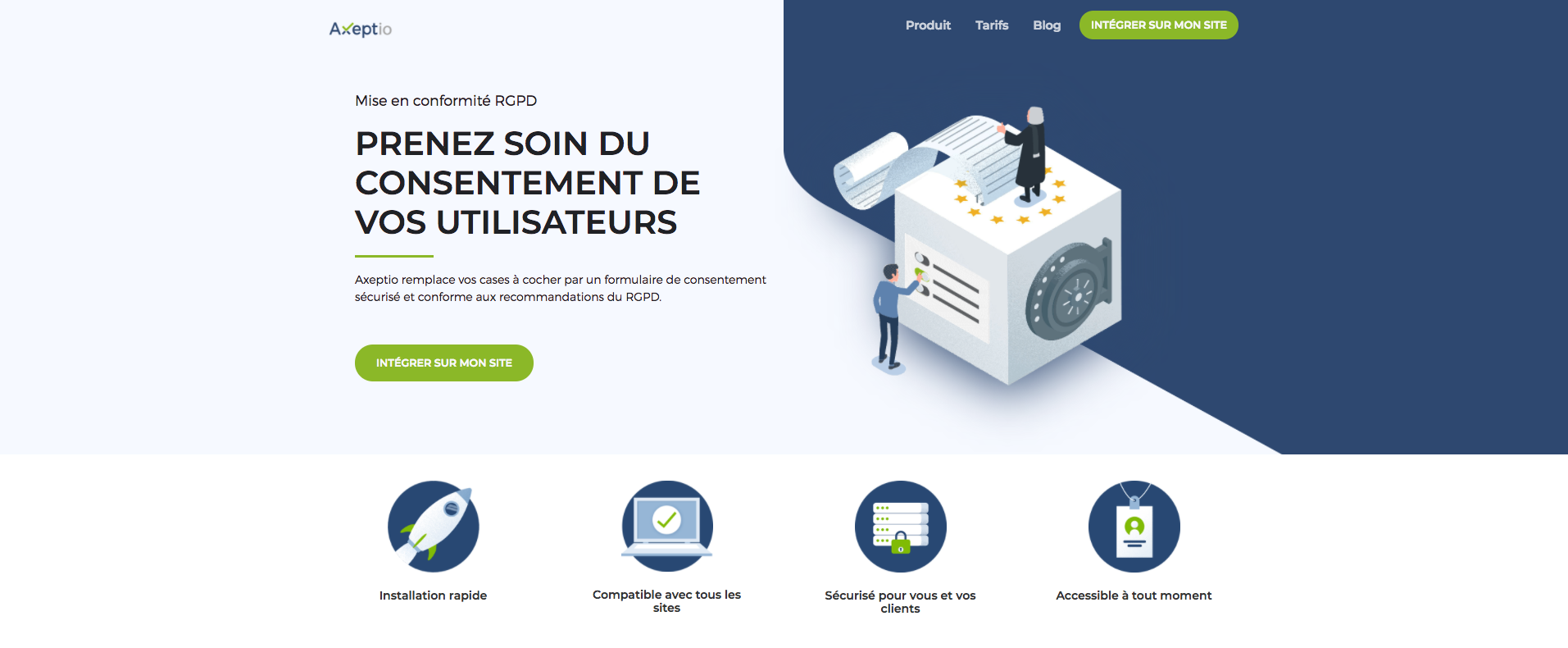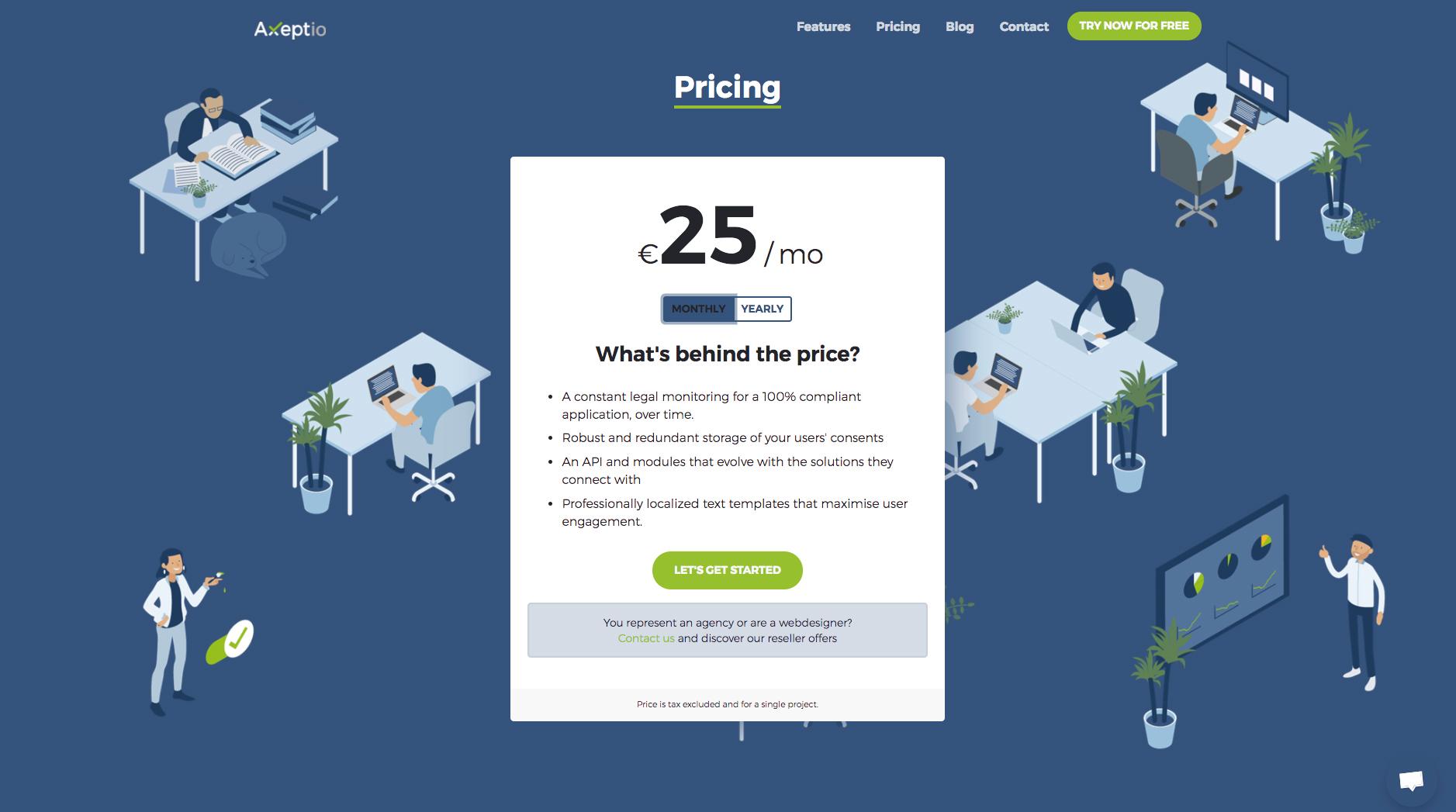 Axeptio customers
No customer reference