Zoho Vault is an online password manager for teams. It helps securely store, share, and manage your passwords from anywhere.
What are the features of Zoho Vault?
With Zoho Vault, you stay organized while your passwords remain secure. Say goodbye to storing your important passwords on spreadsheets or post-it notes.
With this tool, you will be able to:
register credentials and generate complex passwords.
creates application groups and subgroups
share passwords with different employees or teams.
Online, each employee connects to the application via a two-factor authentication system:
To access the application library to which he or she has access. A simple click allows to connect and access the different tools
To access his personal space on which he can save identifiers without sharing them
Why use Zoho Vault?
Zoho Vault allows organizations to have a password manager on which all the identifiers of the company's computer applications are stored. This allows complex passwords to be saved without having to worry about remembering them.
Editor: Zoho
Zoho Vault demo and screenshots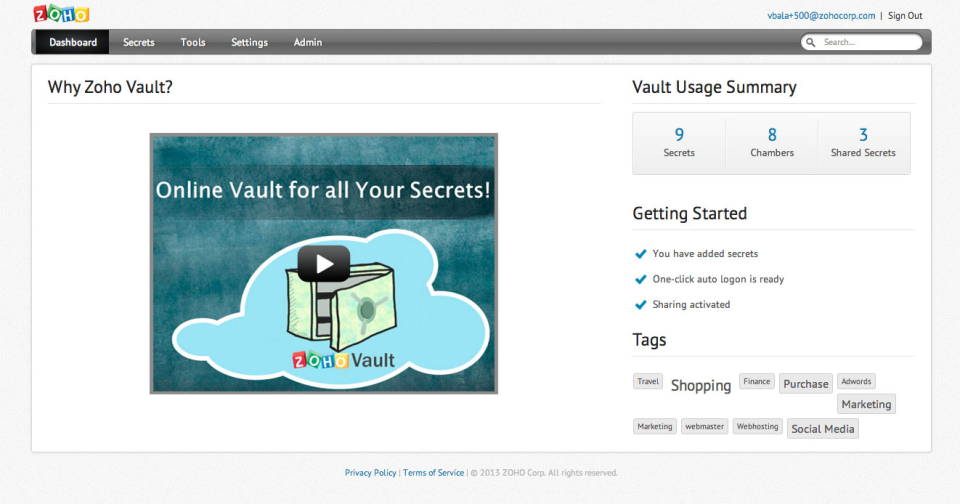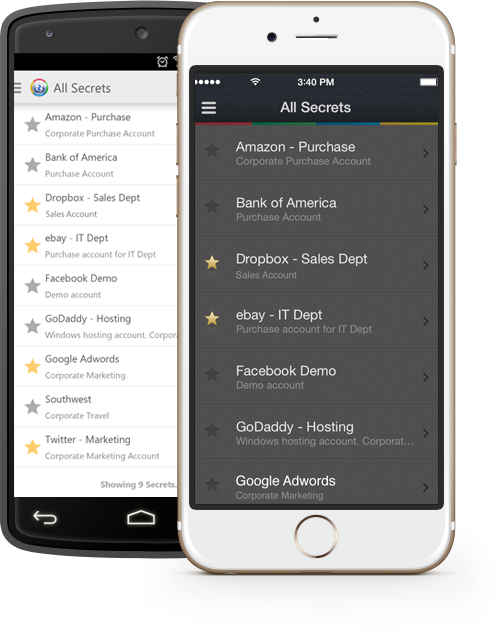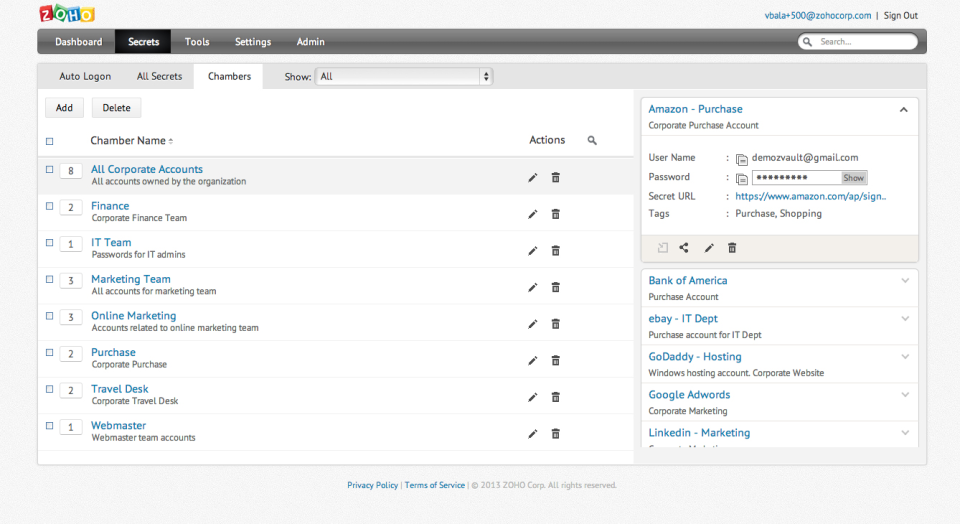 Zoho Vault customers
No customer reference