About innovation
Presentation of About innovation
Do you want to protect your innovations?
About Innovation is an online service platform dedicated to intellectual property that aims to simplify the management, protection and valuation of intangible assets for innovative companies (patents, trademarks, databases, etc.)
The SaaS platform brings together in a single space the best of the technologies applied to intellectual property: blockchain, trademark and patent portfolio management, and many other services.
Pricing
Pro: 199 € / month
Bespoke service: quoted rate
Protection of intellectual property
About Innovation is an online service platform dedicated to intellectual property that allows your company to group all of its intangible assets in an automated or manual way in a fluid dashboard. Simply follow the evolution of your trademark, patent, copyright, design or database registrations in a fluid dashboard.
The latest technologies for protection
The platform also includes the latest technologies to manage your company's portfolio of intangible assets and allows you to register your brand in France or abroad if you have not already done so. You can generate your prior art search reports and surveillance reports but also simply protect your creations with Blockchain technology.
Easy to learn and use
Generate unlimited copyright assignment agreements, confidentiality agreements, confidentiality policies, as well as dozens of other legal documents written by the best specialized lawyers. You will be able to sign all your legal documents online and collaborate with all stakeholders in your company. About Innovation democratizes the protection of the intangible assets of your innovative company and helps you in concrete terms to better value these assets throughout the life of your company.
Monthly subscription at 199€/month
Unlimited assets : Add an unlimited number of your intangible assets (among 8 types of assets)

Centralization and updating of IP portfolio data : Benefit from data (legal events, extensions...) updated in real time
Invention module : Declare your inventions and control the validation process until filing
Contract library module : Generate your contracts automatically
Performance indicators and reporting : Optimize your strategic decisions
Visualization of extensions by country : Get real-time readability on your patents and trademarks
Multi-company management: Manage your IP between different entities (subsidiaries, business unit...)
Collaborative roadmap: Share with your teams and consulting firms
Copyright module: Identify and protect your creations
GDPR Module : Check your company's GDPR compliance
Manage the contractual relationships with your partners.
The bespoke service includes the Pro plus package:
A dedicated product manager at your service: In collaboration with your team, our product designers build your solution
Assistance available every day of the week: An account manager is dedicated to answer your enquiries
Your tailor-made contract library: We automate your contracts to create generators.
Advantages of About innovation
User-Friendly

Ergonomics

Certifications:ISO 27001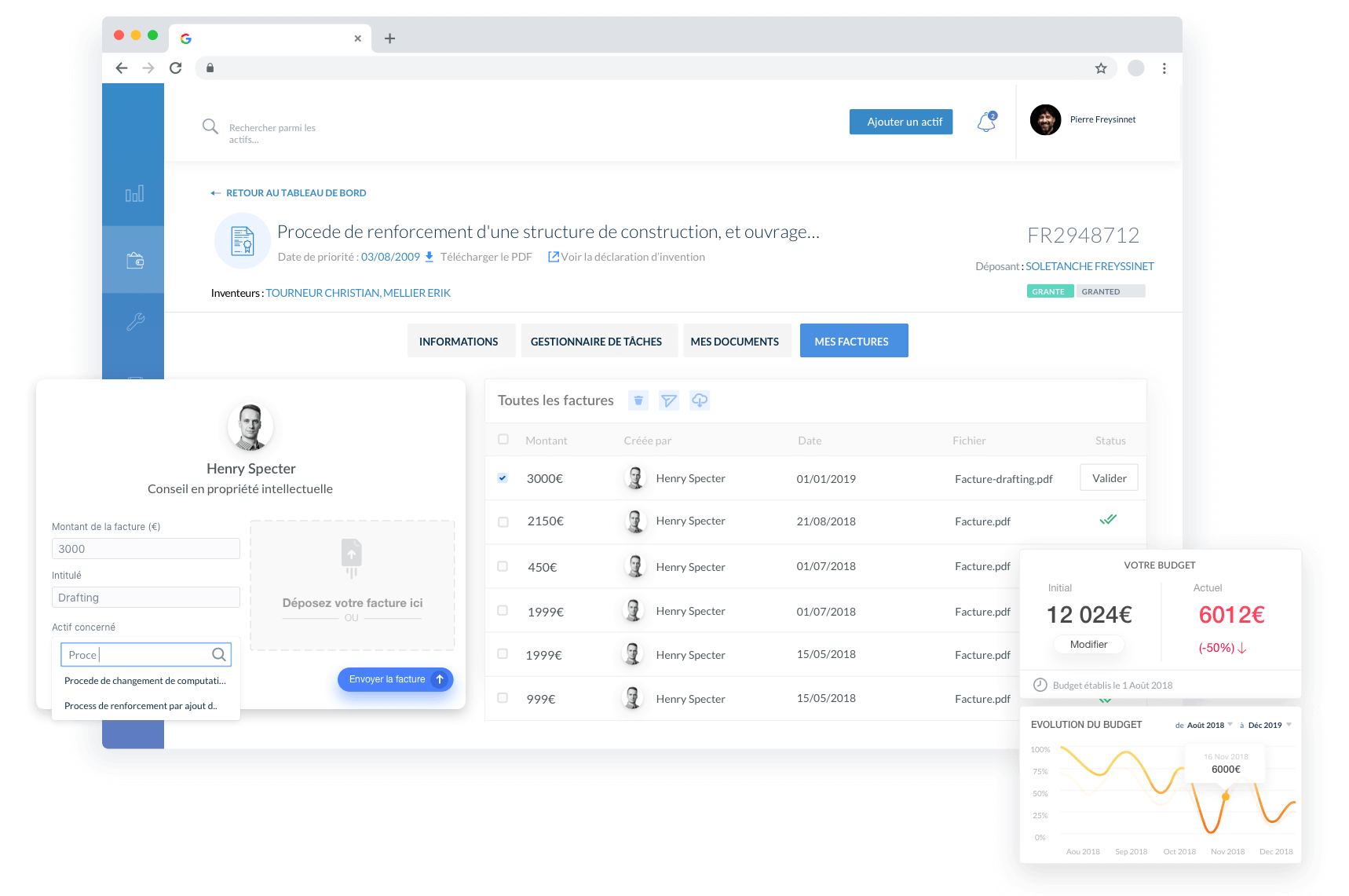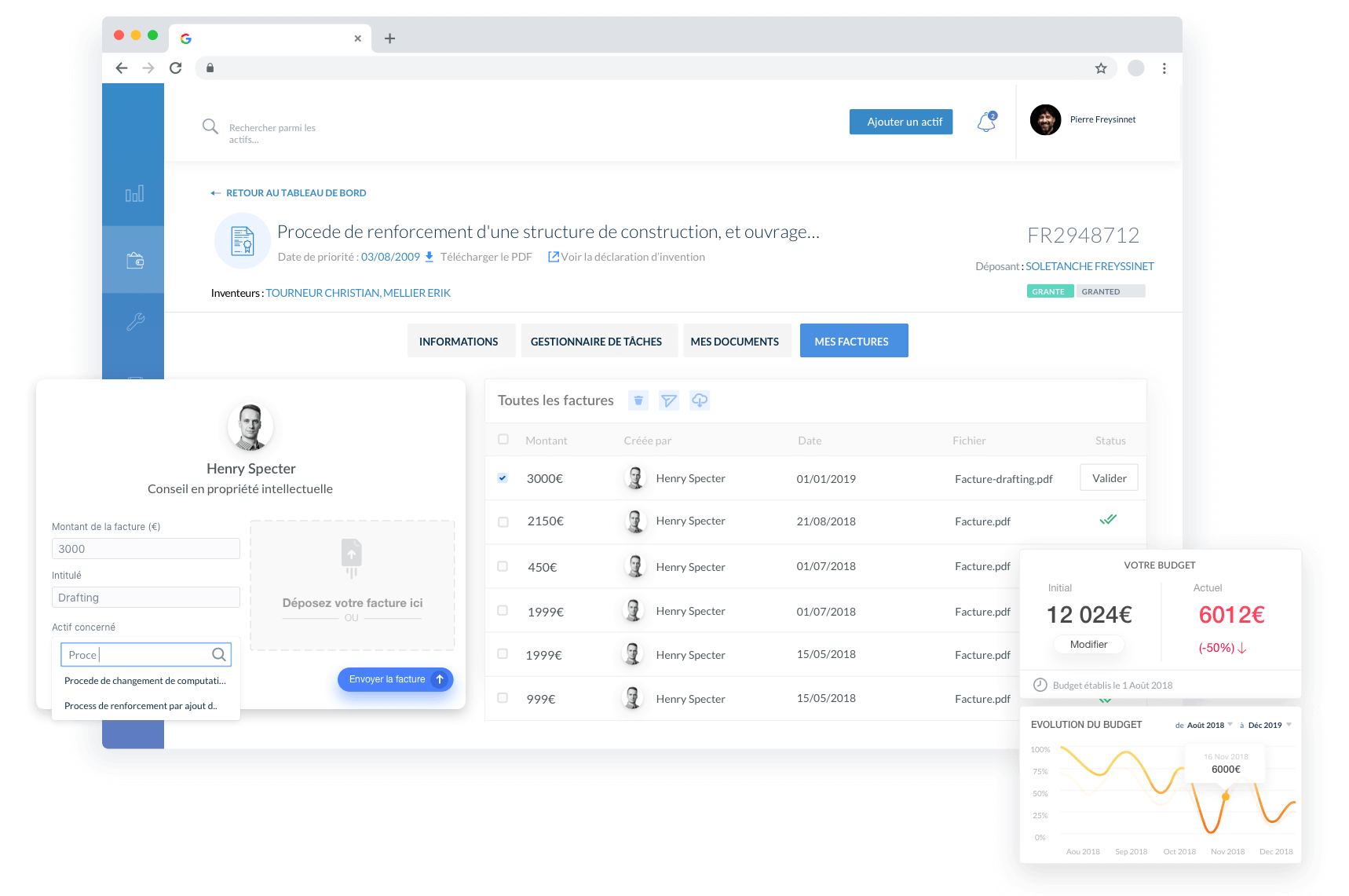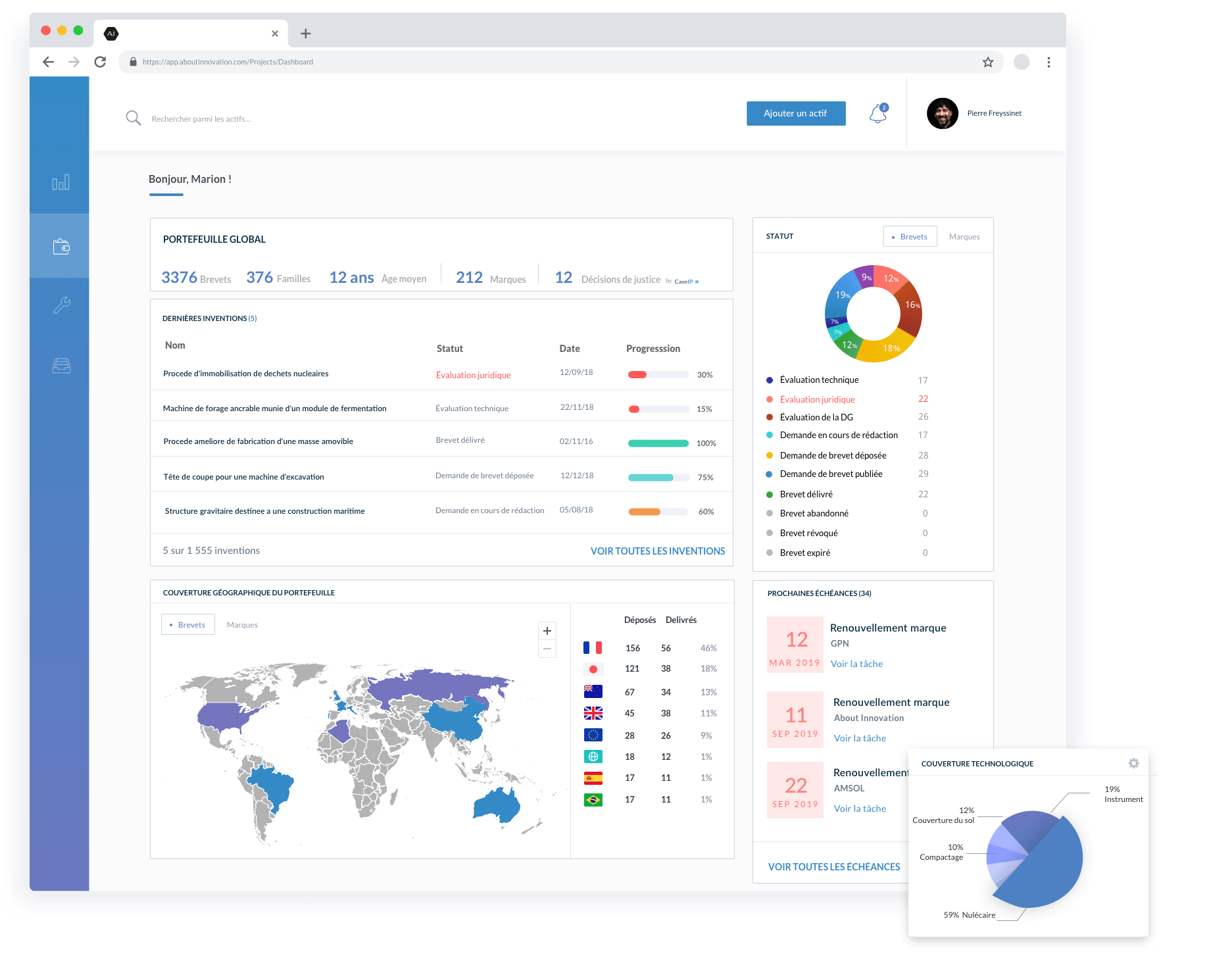 Prices and features of About innovation
Software Licences Management
Protection of Intellectual Property
Software Licences Management
Protection of Intellectual Property
Customer reviews about About innovation (0)
No reviews, be the first to submit yours.