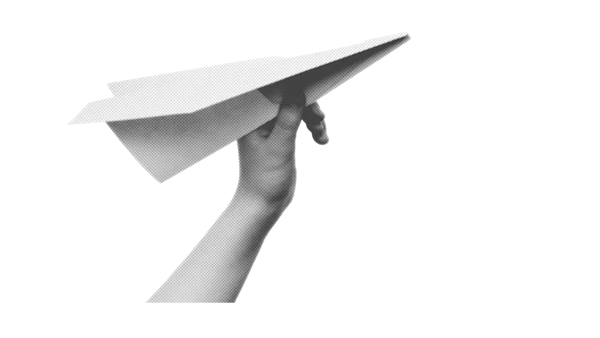 7 benefits of unified communications solutions to grow your business
A new world has emerged as a result of digital change.
Any employee or IT team might become overwhelmed by the sheer amount of communication tools available. Companies need to find a method to support users who reject being bound by cables and physical places when half of the world's population starts working remotely. Productivity increases have been related to tools like voice over IP, web & audio conferencing, desktop sharing, and instant messaging (chat).
Unified Communications solutions (UC) are a new method of working, collaborating, and utilizing corporate information that is being made possible by the convergence of telephony, mobile, big data, and the cloud.
In this article, you will find all the important features and benefits of a UC but also their impact on technology nowadays.
What is Unified Communications?
VoIP, instant messaging, video conferencing, business phones, and other workplace communication capabilities are all combined into one application by a system known as Unified Communications (UC).
It enables businesses to:
Collaborate online,
Improved communication among a digital era enterprise workforce that is spread internationally. manage and integrate all of their internal communications on a single platform.
With the aid of a Unified Communications system, multiple real-time communication channels, including instant messaging, presence information, VoIP (Voice over Internet Protocol), audio, video, and web conferencing, desktop sharing, social media platforms, and others, can be delivered with a unified user interface.
It functions as an all-in-one business communications platform. Your data is integrated because all of your tools are interconnected. To easily access data and analytics and obtain a better understanding of how effective your company communications are, you have a central dashboard.
What are the benefits of Unified Communications? - 7 good reasons
1. Encourages interorganizational cooperation
The correct Unified Communications solution gives traveling and remote personnel access to all of the business' communication resources. Every conversation is made sure to be logged in the business's system for future use.
Employees can use Unified Communications solutions to:
make VoIP calls from a work number,
communicate via text or instant message,
send emails from any location.
2. Improves customer service
No matter where they are, staff can reply to clients because of Unified Communications. Any device's incoming calls, chats, or emails will be visible to them. Any employee who assists a client who calls your company has access to all the pertinent data related to that customer.
Faster resolutions are the result, and your consumers will see that you understand their demands.
3. Encourages compliance
A key component for improving the corporate compliance environment is Unified Communications. By providing centralized integrations and cutting-edge security features, UC systems enable organizations to instantaneously access every communications record, enabling them to avoid hefty penalties and safeguard their credibility and brand name.
4. Offers better access & remote capability
The global economy requires constant accessibility and functionality across all borders and time zones.
More businesses are using remote workers to do their tasks, which necessitates better remote connectivity and accessibility. Here, Unified Communications give scattered or remote teams all the tools they need to function smoothly whenever and wherever they want.
5. Empowers the remote workforce
Your remote staff benefits from Unified Communications by having access to all forms of communication on a single platform.
The remote worker simply needs an internet connection to connect to your network and use all the tools necessary to contribute effectively to the team. Hiring remote workers appeals to many in the workforce and enables you to recruit talent outside of your metro region.
6. Helps you to spend less on communications
It's likely that your present use of legacy phones or the hosting of any communications tools on-site is eating up a sizable portion of your IT budget. A Unified Communications platform depends entirely on the internet for operation. Hardware and server infrastructure won't need to be built or updated. You will be able to better plan your budget because your cost won't fluctuate from month to month.
7. Improves administration and upkeep
A consolidated repository of information created through Unified Communications makes administration and maintenance easier.
Modern cloud-hosted UC systems, often known as UCaaS solutions, include extra services including tools and technological know-how that may increase business productivity and efficiency. Unified Communications systems are one of the simplest solutions to this problem.
What are the main features of Unified Communications?
Audio and video conferencing integrated
For your company, you want a strong audio and web conferencing solution. It's crucial to choose one that both your clients and staff will love using.
While some business units would choose to employ simply video conferencing, others could find the conference recordings and transcripts to be the most helpful.
Call forwarding & direct routing
Direct call routing and forwarding, which is closely connected to unified messaging, makes sure that anyone attempting to contact you will always succeed.
It is possible to distribute a single phone number that is set up to contact a variety of numbers in order to reach the recipient. Even if none of these specified locations are able to connect with them at that moment, the call will still be sent to voicemail and land in the unified messaging area.
Chat with presence
An integrated chat app is essential to a Unified Communications platform. It allows employees to communicate project updates, small-scale requests and other intra-office conversations.
A chat app with a presence feature offers a way to keep track of who's online and who's unavailable. Users can use the app's integrations to schedule a meeting or bring a manager up to speed.
Tools such as RingCentral allow you to choose from a range of accessible phone numbers, download their apps to your computer, phone, or tablet, and use call forwarding, Call Flip, and other features to communicate better!
Integrated messaging
The cloud's anytime, everywhere access is one of its many benefits. You can access all of your communications, including voicemail, email, chats, faxes, and text messages, if you have an internet connection.
You will find it simpler to keep track of your interactions thanks to unified messaging, which consolidates all of your communication channels into one place.
Calendar and email Integration
In order to plan a follow-up or send a reminder, no one should have to transfer platforms, which helps keep a meeting or client communication flowing. Instead, email and calendar connections do this automatically.
Sharing screens and drawing
Screen sharing and sketching tools improve your Unified Communications service by giving you another option to explain difficult concepts. For instance, a customer can find it difficult to articulate their predicament while browsing your product's UI. Instead of including all parties in a support request email chain, screen sharing can help them identify a solution right away.
Unified Communications technologies
Cloud-based communication infrastructures will predominate in the future. Unified Communications as a service (UCaaS) has emerged as a more realistic and economical alternative to maintaining internal networks as a result of the internet's expanding accessibility.
Businesses are switching to UCaaS solutions as the upkeep and management of on-premises systems become more expensive and difficult. Businesses may increase worker productivity and cooperation by utilizing AI and ML, employing data analytics of user activity and corporate communication patterns.
By transforming background information into visual material in real-time and enabling employees to actually "feel" cooperation, augmented reality and virtual reality technology have the ability to spur creativity in the UC setting.
The development of 5G connection has improved network design and delivered the speed that the modern world requires. Regardless of their location, virtual meeting rooms allow individuals to connect effectively in real-time over the internet utilizing audio, video, chats, and application capabilities.
The world of Unified Communications has discovered a gold mine thanks to smart gadgets and wearable technologies. Businesses may get a comprehensive foundation for their Unified Communications needs from communications platform as a service (CPaaS).
Organizations adopted CPaaS and APIs due to the UC landscape's increased requirement for accessibility and centralized administration. This may encourage the incorporation of video calling, instant messaging, or appointment reminders on the business's systems.
How does Unified Communication sound to the digital workforce?
Through the integration of messaging, email, voice calling, video conferencing, screen sharing, and many more services, Unified Communication offers a seamless experience.
This technology is adaptable and affordable for both large and small enterprises since they are housed in the cloud. Up to 20% more team productivity may be achieved with an effective Unified Communication platform. 40% of workers are prepared to pay for a gadget that will improve their quality of life.
Through the elimination of the need for different apps, Unified Communication aids businesses in time and cost savings. Additionally, it enables real-time communication between team members. By just hitting a button in Unified Communication, you may call anyone from any device. Your remote and hybrid teams will benefit greatly from high-quality video calling combined with whiteboards, screen-sharing, and real-time meeting chat.
What to conclude
The need for Unified Communications to save expenses and boost productivity will only increase.
The most effective strategy to connect your remote workforce and raise employee productivity is using a single communication solution. Additionally, it is essential for luring in and keeping the greatest talent. These technologies affecting UC will only increase its interactivity, engagement, and influence.
Best tools for you