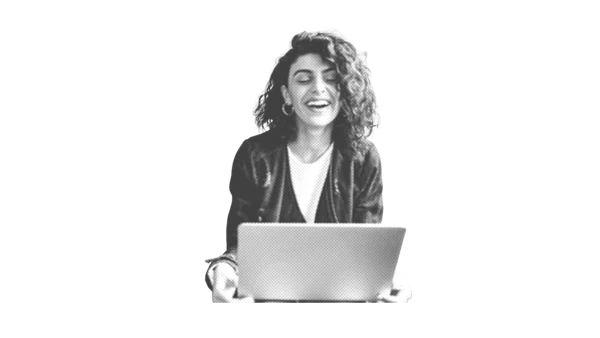 Lesser known than online software, the virtual desktop, also known as DaaS, frees the user of the constraints surrounding their physical work desk. The work environment is accessible via any device, thanks to its virtualisation. Software modernisation through the virtual desktop seems to be high on the list of priorities for big companies. However, the offers on the market are more geared towards VSEs and SMEs. What are the real advantages of virtualising work spaces in your company? Here is everything you need to know in order to benefit from a virtual desktop infrastructure. Find all of our advice on using the virtual desktop.
Save Money
Virtual desks simplify your accounting by allowing you to gather your software investment expenses (hardware investments, amortisation, the software that go with it, etc.) into simple costs which will lower your tax. Accounting for operating costs, you will gain flexibility in your finances and administration procedures.
Furthermore, you will avoid software price hikes which could halt your new recruitment efforts. You will have extra flexibility in the management of your work spaces with a Desktop as a Service. Whether you move +5 or -1 in your staff, you won't have to plan ahead to invest in hardware. The tool can be used by everyone, you only need to activate or deactivate the accounts.
Finally, the computer you currently have won't need to be replaced by the most powerful one on the market. Even if it's a little bit "ancient" – in other words more than 3 years old in the computing world – you can use your internet connection to access your virtual desktops. These will work using the power of the supplier's servers rather than that of your computers. You will benefit here from one of the Cloud's advantages over the standard installation of an operating system (Windows, Linux, Mac OS). What's more, you are in a durable development process, lengthening the lifespan of your hardware! The day when your equipment really does break down, you can benefit from one of the numerous market offers by DaaS suppliers, like VirtuelBureau, Incwo and Citrix.
Secure your Data
In your company, have you installed an anti-virus and an anti-intrusions software on the computers of your computing fleet? Thanks to Virtual Desktop, the work space is equipped with these security tools in order to protect all of your data. Updates are conducted automatically so that you can always enjoy peace of mind.
Data is backed up on the server of the DaaS supplier. There is no need for you to subscribe to a backup solution. You will consequently recuperate all of your documents in the case of a fire or computer break down. Statistically, 3 companies out of 4 don't continue with their activity after a fire. These risks need to be taken into account in order to protect your work.
The decorrelation between the hardware and the data takes off the pressure in the case of the loss or theft of a computer. Your information and your authentication access remain safe, stored on the datacentre servers of the virtual desktop publishers. It's enough, for example, for your salesperson to go and re-purchase a computer from the nearest seller to continue their work without significant disruption to their work.
Enjoy peace of mind with proper functioning
Managed services aren't just about the servicing of hardware. It's a monitoring of your infrastructure in order to ensure continued, functioning service. An outsourced ISD to manage the computing systems of a small company can quickly become very expensive, depending on the area of activity of your VSE. As a result, the integration of this service with the various offers made by the DaaS publishers offers a considerable advantage in allowing you to focus on the purpose of your business.
Furthermore, in your small company you won't necessarily have the human resources and the equipment which larger companies may enjoy. With VirtuelBureau by Avenir Numérique, you can benefit from numerous advantages with their very thorough service offers: managed service, anti-virus, firewall, automatic backups, private network, customer space, etc. Your virtual desktop works via high quality professional servers with managed services to ensure a running service at all times.
Finally, the DaaS being completely digitised, you have an on-demand working environment: operating system (Windows, GNU Linux, Mac OS), applications, webmail, storage space, settings and user preferences. You only use what you need in accordance with the support chosen, your work space is optimised with an ergonomic interface and a task bar suited to your needs. You thus avoid any unnecessary expenses on the dedicated server.
Access your computer from wherever you are
For the entrepreneur, the centralisation and access to professional data can allow you to save a lot of time. The virtual desktop meets these mobility and BYOD needs. You can, for example, connect via your tablet or your smartphone to a client meeting or answer an urgent email in the evening from your own couch.
Thanks to DaaS, you no longer need to stay at work late to finish working on that important document. With remote access, your work station can follow you wherever you might need it. The democratisation of the internet via public Wi-Fi access or 3G/4G connections allow you to use your virtual desktop without any real obstacles. You can then finish that document at your place or on the move as if you were at the office.
The rates for equipping VSEs and SMEs with DaaS are setting a record for the next years. The "as a service" environments are booming and represent viable opportunities for companies to reduce costs and to improve collaborative work. This is why the virtual desktop is above all adapted to VSEs with complementary service offers which they could never have offered in the traditional context. Offer your company a unified and modern software all while taking the pressure off your budget thanks to the virtualisation of your work stations!
Software Recommendations