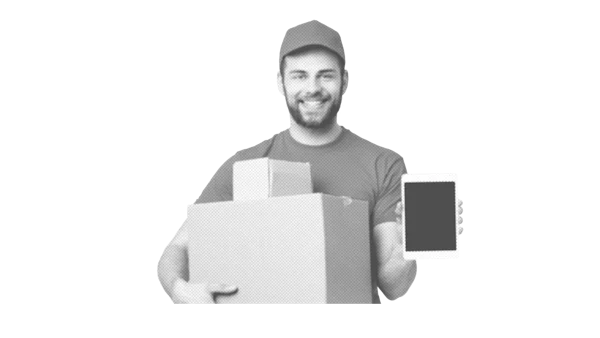 Maybe business owners believe that purchase orders are unnecessary, but they are very important documents. A purchase order is a legal document or form issued between a buyer and a seller. The purchase order is sent to the seller as a way to inform him or her of the purchase to be made, including details of the "what, quantity, date and the price"
Because it is written and signed by both parties, it equally protects the seller and vendor, as word-of-mouth has never been an official agreement. Thanks to this, the seller can notify the buyers of his order and of whether he possesses the necessary products or services for him. If not, with this information, the buyer can either choose to plan his schedule around the next availability or move on to the next vendor.
It is also very useful for small businesses to keep track records so as not to be taken advantage of during transactions, but be provided with security.
But, why, with such benefits as you have read, so many companies neglect it?
That is because it is a tiresome process, needing details to be inserted with clear communication for both parties. Of course, as technology came to solve this problem and simplify these tasks, business owners decided to automate the purchase orders. Which, in turn, led to the creation of purchase order templates.
So, how does it work, and what is its use?
What is purchase order template?
It is a predetermined purchase order that you just have to fill in as designed or customise to your preference, without starting from scratch. It helps facilitate administrative workers' jobs, they no longer have to create a new purchase order every time there is a transaction agreement between a seller and a vendor. Likewise, it avoids mistakes and tedious tasks, allowing the team to focus on other job requests.
How do you format a purchase order template?
Though, a purchase order template is personable, there are information you should consider when filling a purchase order out like:
A header: this is where you put your company's name, address, the purchase order numbers, and purchase order date
The supplier or vendor information: their name, address and contact information
Order details: where is the purchase order being shipped to? P.O date, items, the product code or SKU, item name, and description, quantity, shipping address and delivery schedule (date) for each unit, etc. It must be done for each product in the order
Payment details: price per unit, total value of the purchase order, payment terms
Terms and conditions:
Do not forget to keep a copy as both, the seller and buyer should have a purchase order. And it is beneficial for the buyer because, once he receives the invoice, he can compare it with the purchase order. And purchase order should not be confused with invoice.
Type of purchase orders.
Usually when you speak of templates, there is no unique design. There are 4 types of purchase orders, and they are:
Standard purchase order
Standard purchase order is the most used and common type of purchase order. In this purchase order, the buyer needs to be specific with the details of the products and services he is buying. There should be indications of the size, the quantity, the shipping date and the payment terms.
Purchase orders have many functions and that of which, accordingly, coincide with your needs.
Planned purchase orders
This planned purchase order concerns the buyer's estimation of the company's future needs. And because it involves future orders, things still remain uncertain, and those uncertainties are not in the purchase of orders.
If the buyer is a regular of the supplier, the vendor knows of the items the buyer will order. Therefore, the item and price are more or less known, but it is the delivery date and quantity of the order in the purchase order, that are regarded as tentative dates.
Blanket purchase order
The blanket purchase order is when the buyer purchases a lot of items at the same time and asks for a discount.
Contract purchase order
In a contract purchase orders, it expresses the seller and buyer signing a contract which details the information of the purchase order before actually issuing an actual purchase contract order.
Details and possible payment and delivery terms though are eventually expressed by the vendor, but the products to be purchased are not. This is type of purchase is considered the most legal in terms of protection for both parties.
How to create a purchase order template?
Creating a purchase order using excel
To create a purchase order on Excel is quite simple, if you already use the software. All you need to do is download a template and personalize it on Excel to create a purchase order forms with your own contact information.
For example, here is an example of a template below:
Personalize it by adding the name of the company, contact and shipping information
Then add the seller's information
Keep a duplicate for both the seller and buyer
Save the copy
The purchase order can be printed in PDF or emailed to the seller.
Create a purchase order form on Google sheets
To create a purchase order form on Google sheets requires good internet service that allows you to access it anywhere at anytime. There is no specific software required here. Your data are readily available to import and export.
These are the steps to follow:
Go to google sheets and click on the 'template gallery'
Go to 'work', then click on 'Purchase Order'
Once those steps are down, type in the information requested like your company's info, item information etc.
Creating a purchase order form on Word
You have to click on Microsoft Word and click the MS Office icon
Choose new and the list of templates will appear. Then choose 'Purchase Orders'
Choose the style of templates that best suits your company and click on download to get the template.
The template will appear. Just enter the information details of your business
Benefits
It decreases the repetitive tasks of the administrative worker, or any human worker for that matter.
It saves time because you no longer have to re-add the same information. Thanks to the digital system, certain details get automatically inserted into the purchase order template. And reminders of tasks and alerts keep you updated and organized.
There is no more need to call or fax, everything is sent with email and a copy is easily saved on your computer.
Automated templates increase security because you can store all your documents in locked folders and organize them, rather than a desk with files and.
Protects the environment because you use less paper and spend less money buying that paper. Nice way to go green.
So, purchase orders no longer have to be immense and time-consuming. Purchase order templates are here to simplify those tasks. It could benefit the buyer and the seller, and you don't even have to start from scratch. The essential information is already predefined, and you can design it to the image of what best represents your company and according to the subject of each transaction.
Software quoted in this article