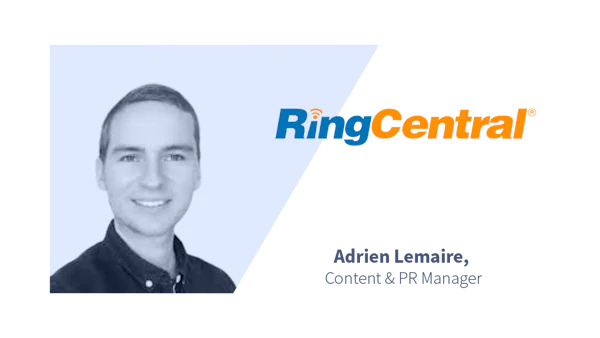 The paradigm shift in digital is ongoing
In a fast-paced world, customers remain at the top of the hierarchy. The telecom industry is continuously evolving because of ongoing innovations and developments. Large investment in new technologies, including intense market competition, are some of the factors which have motivated the telecoms industry to expand. Therefore, serving customers' needs cannot be ignored. Customer satisfaction has become a key differentiator for brands to remain competitive in the market and establish loyalty.
For telecom industries, the rise of the customer base has been exponential because of the ease of internet accessibility around the world.
Between 2000 and 2019, internet access has grown by 114%(1).
This increase in internet access has led to higher consumer expectations. While engaging with brands, consumers expect more interaction over various digital touchpoints. Building a positive customer experience leads to brand loyalty and affinity, ultimately attracting more customers.
In addition to these opportunities, the Telecoms industry is also facing difficulties in the new era of advanced technologies to gain a competitive edge in the market and in developing a long-term relationship with their customers.
CX challenges and solution for Telcos
Running a successful digital transformation
It requires a lot of effort to achieve digitalisation and telecom industries face the challenge of digital transformation which can be cut off by competition in the market. Digitalisation is not only a challenge but it also an opportunity for telecom operators to rebuild their market position and form their business systems along with providing new innovative solutions to their customers. Markets are shifting their focus on new channels of communication. Customer experience is an essential part of this digital transformation. Various departments have to work tirelessly along with the customer care representatives to make sure that the changing needs of customers are met.
46% of CEOs have begun digital transformation.
Digitalisation changes every aspect of telecom operator's business, but it also opens new avenues to create multiple touchpoints for its users. While innovation is a continuous cycle, an open platform can help you anticipate the next trends in the future and be trendsetters in the industry.
Improving customer satisfaction
In an industry where it is easy to switch from one provider to another, customer satisfaction is an indication of loyalty. According to a report by Accenture(2), '33% of consumers who ended their relationship with a company in 2018 did so because the experience was not personalised enough.'
Most of the end-users want to have a combination of both human contact and artificial intelligence while talking to their customer care representatives. The optimal approach to this, is to connect with your customers on multiple channels like Messaging, Social Media or Live-Chat, which can help gain a higher ROI. Customers look forward to connecting with telecom providers on digital channels for the sole reason that their expectations are met. A positive customer experience also boosts your Net promoter Score (NPS).
With 'data availability' being one of the key elements for customer satisfaction to telecom providers, it is therefore essential to centralise all the information available and analyse it for a 360° customer view. A complete customer view can help agents to solve complex problems more efficiently and gain productivity at work. Constantly evolving and making sure that your customers' feedback is taken into account can also help you improve your CSAT score and retain your customers.
Focusing on an omni-digital experience
Agents lose time when they have to switch from one channel to another. 'The majority of agents—75%(3)—reported being unhappy at work when the tools they use to communicate hinder productivity.'
Traditional voice-based communications have significantly decreased with the growth of digital channels. Most of the telecoms operators find that their users are engaging with them through online platforms. Adopting an omni-digital strategy will help you choose the right channels for customer engagement and this approach not only promotes better productivity and an improved customer experience but also breaks silos across teams while working on multiple channels.
An omni-channel strategygives your customers an integrated, unified buying and enhanced customer care experience across all channels and devices. Integrating an open platform such as Engage Digital, with a smart routing feature, can help to route queries to agents according to their skills - without the user having to repeat any information. A single platform for all your digital channels integrated into your existing ecosystem like CRM or WorkForce Management Systems can help in increasing your brand loyalty. New channels pose a challenge to providers, but at the same time it remains essential to integrate these channels into your system and with ease.
Conclusion
To meet the standards of competitors, of meeting the customers' demands and driving new revenue streams, telecom operators should begin their digital transformation journey as soon as possible. Switching from traditional business models to unique models creating unparalleled business opportunities. Customer experience plays a significant role in driving growth of the telecoms sector, enabling telcos to adapt to new market conditions in an efficient manner. Investing in this sector not only improves satisfaction and loyalty but also increases sales.
Relying on a customer engagement platform like RingCentral Engage Digital enables telecoms to implement a real omni-digital strategy and provide a seamless experience. If the new opportunities for telecom providers in the CX space are pursued correctly, it can lead to the emergence of a stronger organisation delivering more services to the customer while synchronously gaining a bigger slice of the market share.
Sponsored article. Contributors are experts: they are not part of the appvizer editorial team. Views are their own.
Software Recommendations