DoliCloud is an easy to use Open Source suite for small and medium businesses. It provides feature of Enterprise Resource Planing software (ERP) and Customer Relationship Management (CRM).
DoliCloud provides several features as modules. Common modules are:
Customers/Suppliers/Contacts management
Products/Service catalog
Commercial proposals
Orders
Invoices and payments
Stock management
Agenda
Bank management
Point of Sale
Mass EMailing
Import/Export
Leave requests
...and more than 30 other business or technical modules are available..
Editor: NLTechno
Strengths of DoliCloud ERP & CRM
Certifications: Anti-fraude, GDPR
DoliCloud ERP & CRM demo and screenshots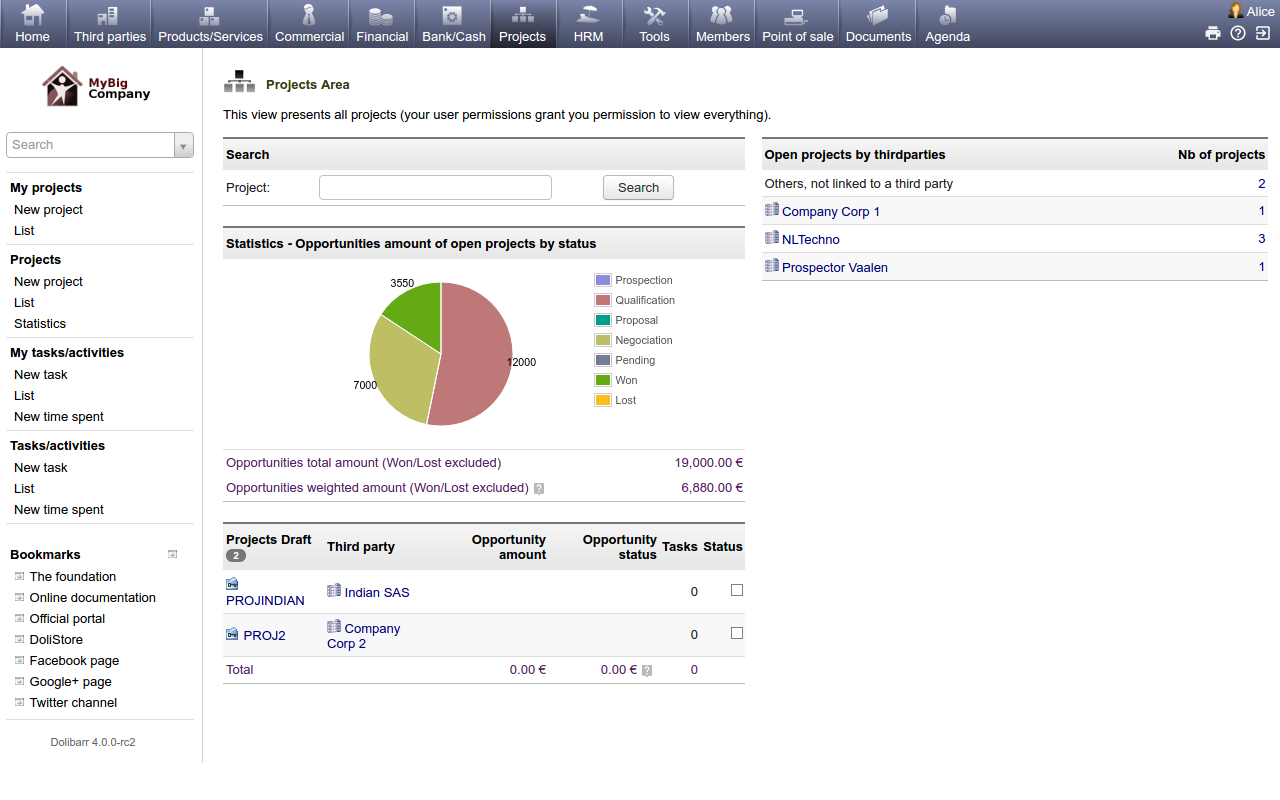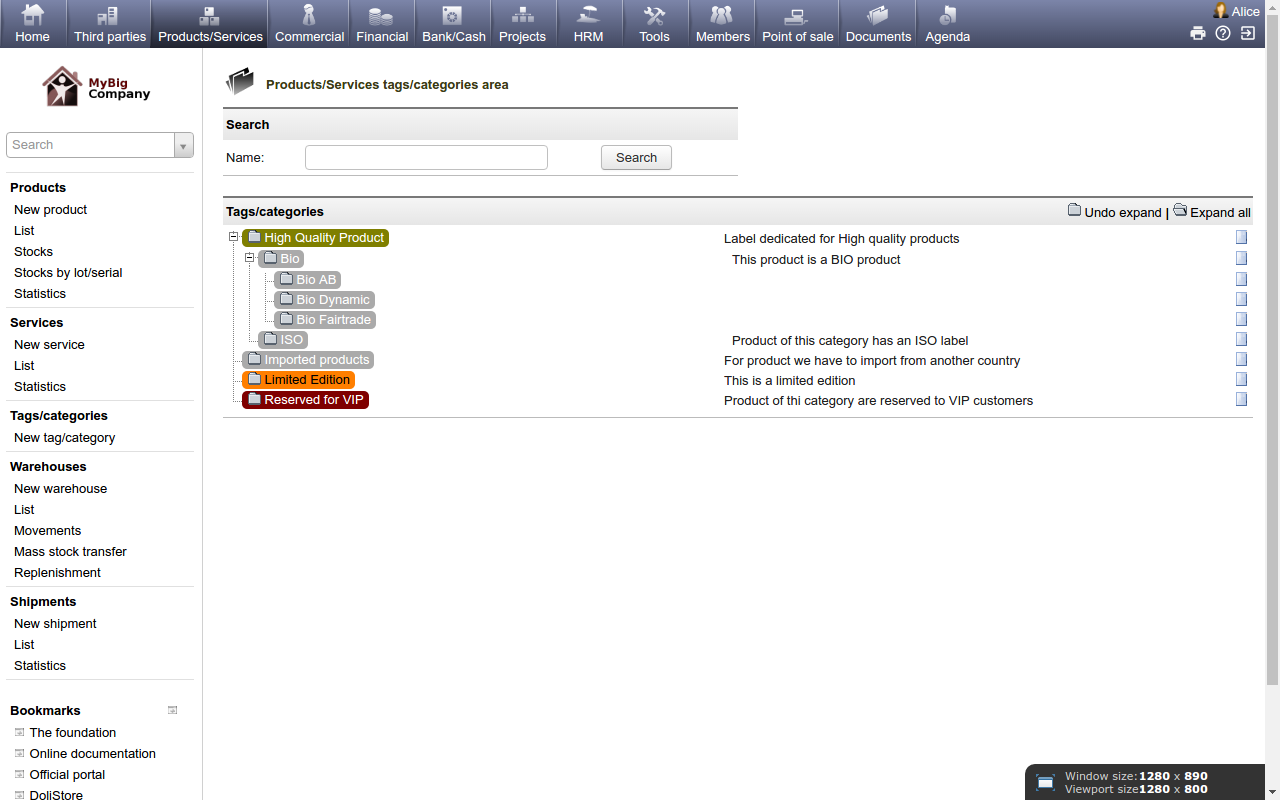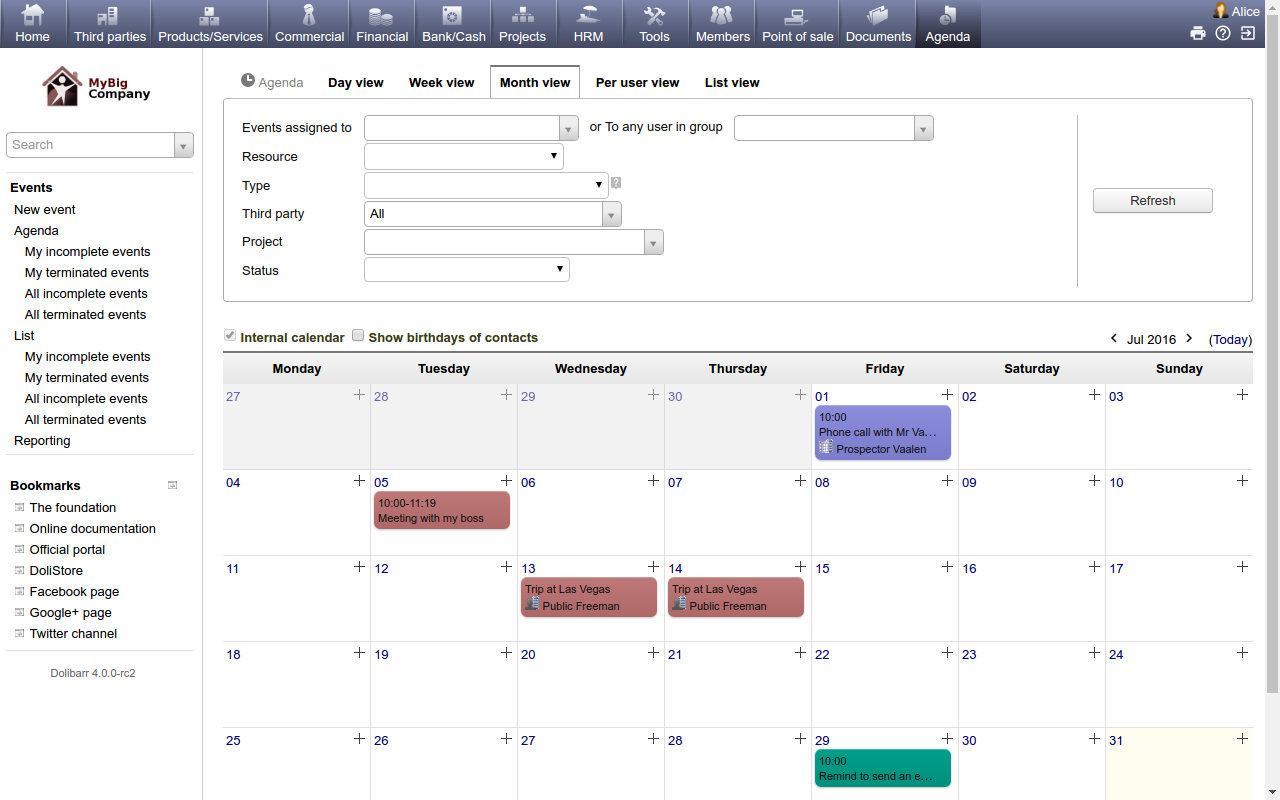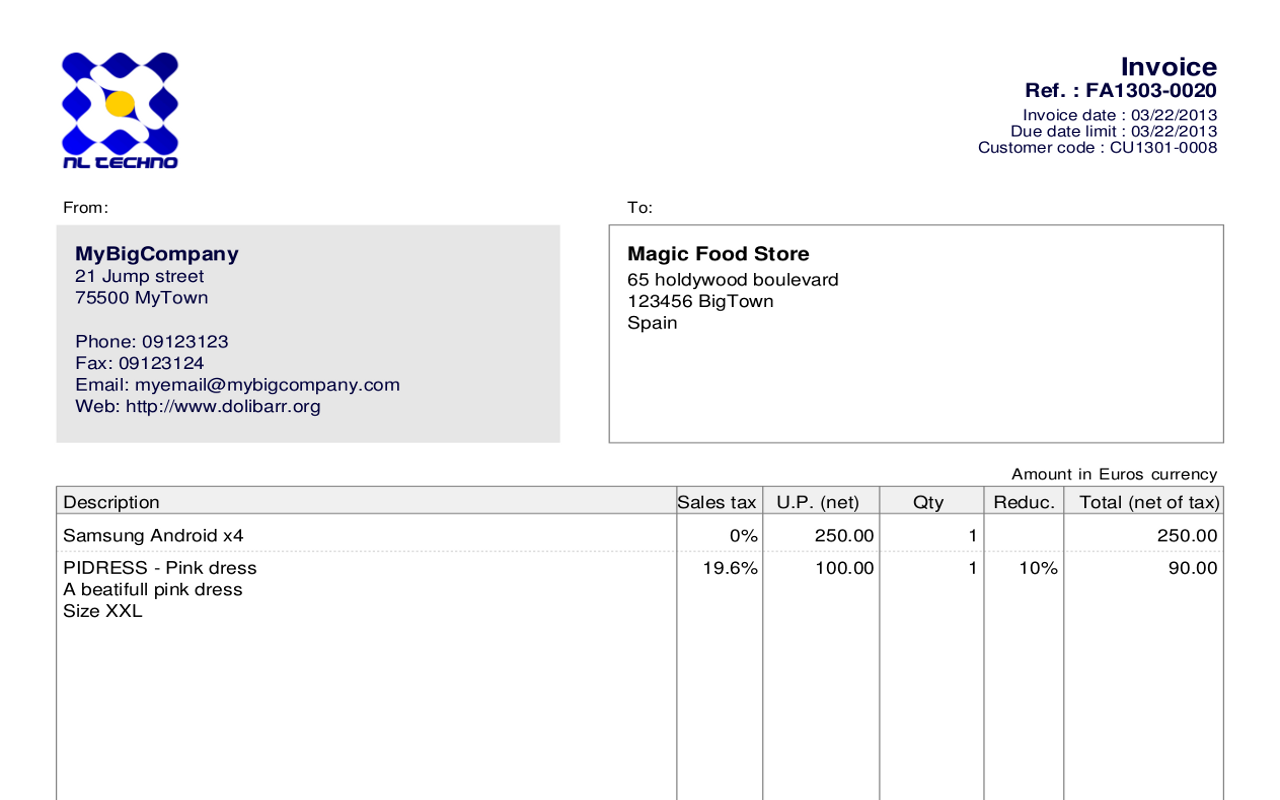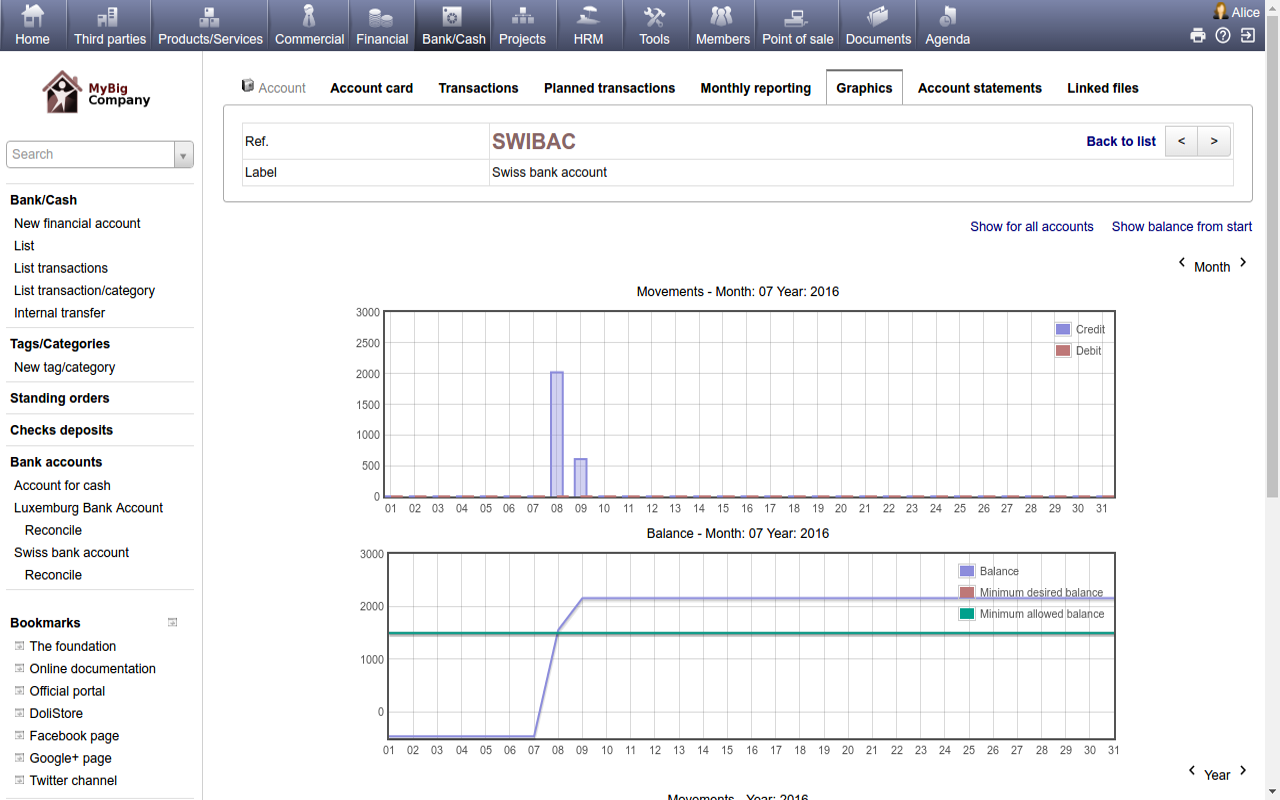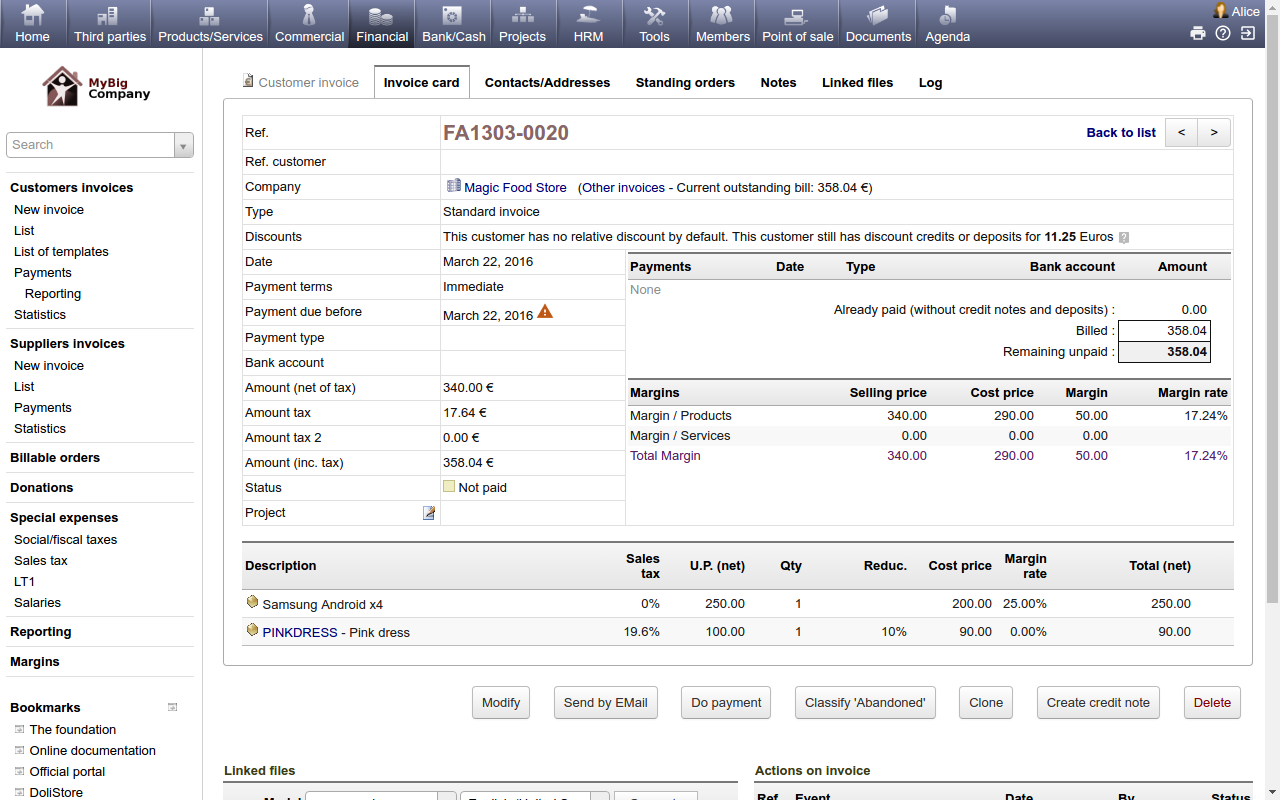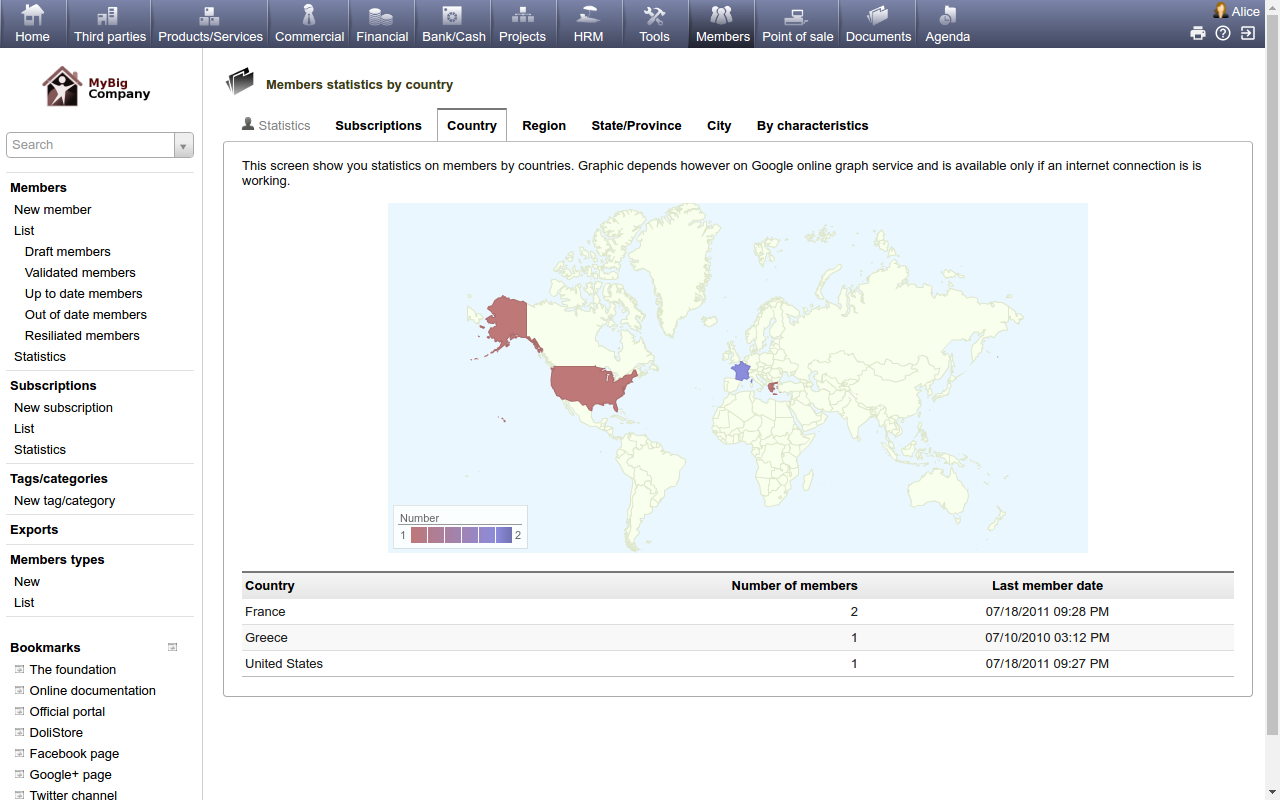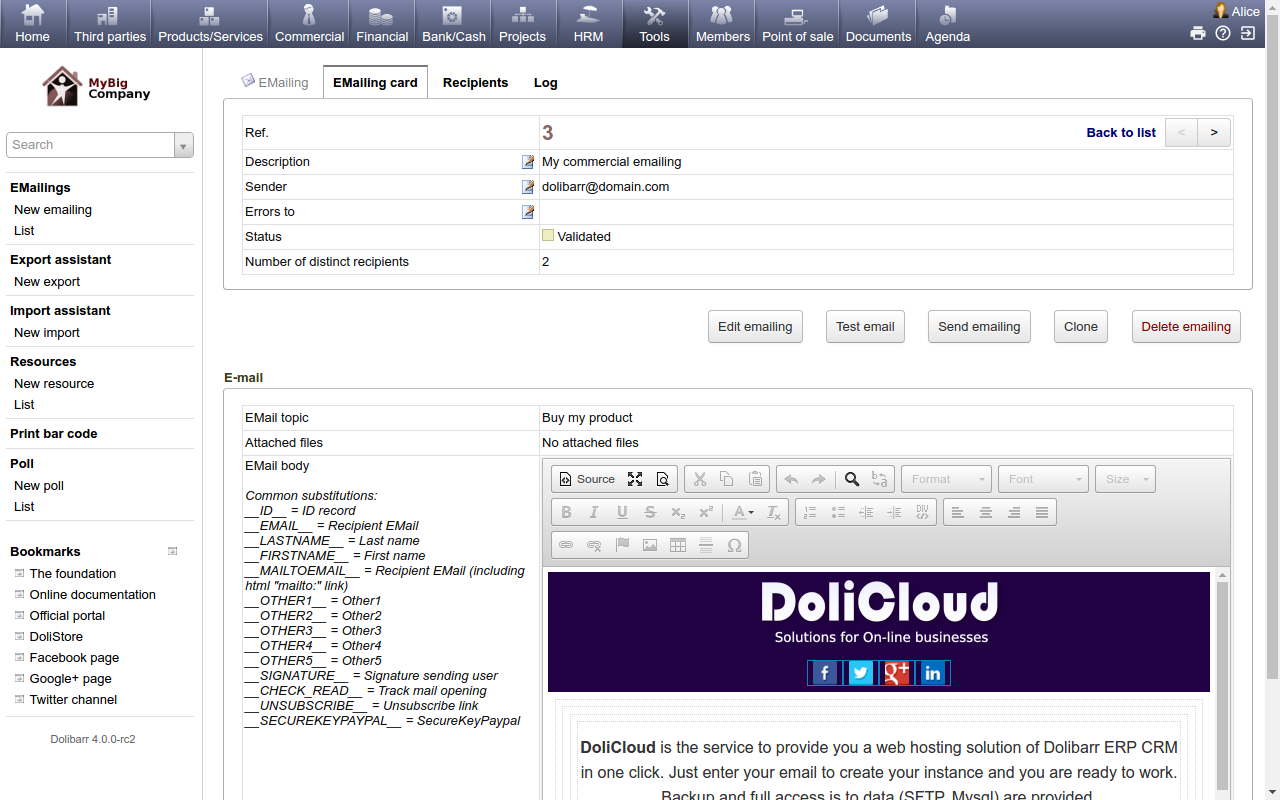 DoliCloud ERP & CRM customers
No customer reference