Teamii is your new HR partner specialised in improving the well-being and employee engagement within your company.
An alarming report on employee engagement
The professional commitment of employees is a rare commodity in a company. Indeed, in the UK it is only 11% according to a recent study by the Gallup Institute.
The Human Resources department must make it a priority strategy through the implementation of a quality of work life (QWL) policy. This is a central theme in management and business development strategy to maximise their economic and social performance.
Teamii solutions to engage your employees
Our solutions have been developed to transform the employee experience within your company and guarantee you a human, sustainable and efficient future.
To meet these challenges, Teamii has developed 2 solutions.
QWL Audit:
Much more than a simple Audit, it is a method of analysis and innovative solutions that we offer you.
Firstly, we measure the quality of work life through HR department data and employee feedback. This enables us to identify your company's constraints and opportunities. Our analytical framework consists of 7 key dimensions of quality of working life.
Finally, this mapping enables us to support and guide you in your decision-making by providing you with personalised solutions to your needs and challenges.
QWL platform:
We have developed a digital platform for monitoring employee experience covering 5 key themes of the quality of work life to guide you in the transformation of your company.
Weekly well-being pulse-taking to find out how your employees feel in real time.
A platform for sharing hobbies to improve social cohesion within the company.
Ethics hotline to ensure the safety of your employees.
Suggestion boxes to engage your employees in the collective development of the company.
HR agenda to improve communication and information sharing.
Teamii was created to offer companies and their employees the tools to combine economic performance and well-being at work. Our mission is to revolutionise your employee experience by working alongside you to engage your employees over the long term.
Editor: Teamii
Strengths of Teamii
Unique solution covering QWL dimensions
Interactive dashboards
Tailor-made Audit
Certifications: GDPR
Teamii demo and screenshots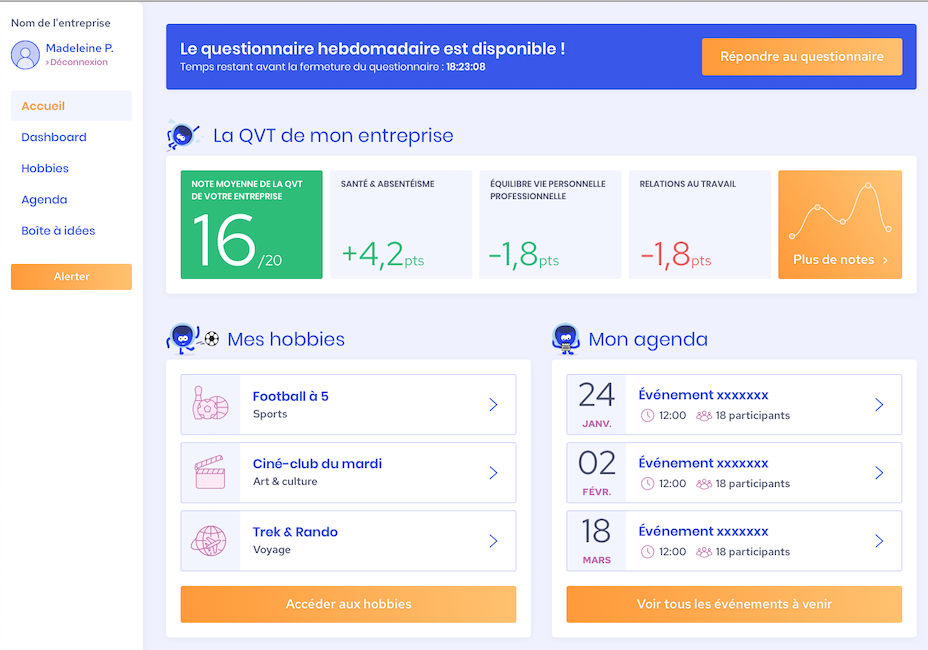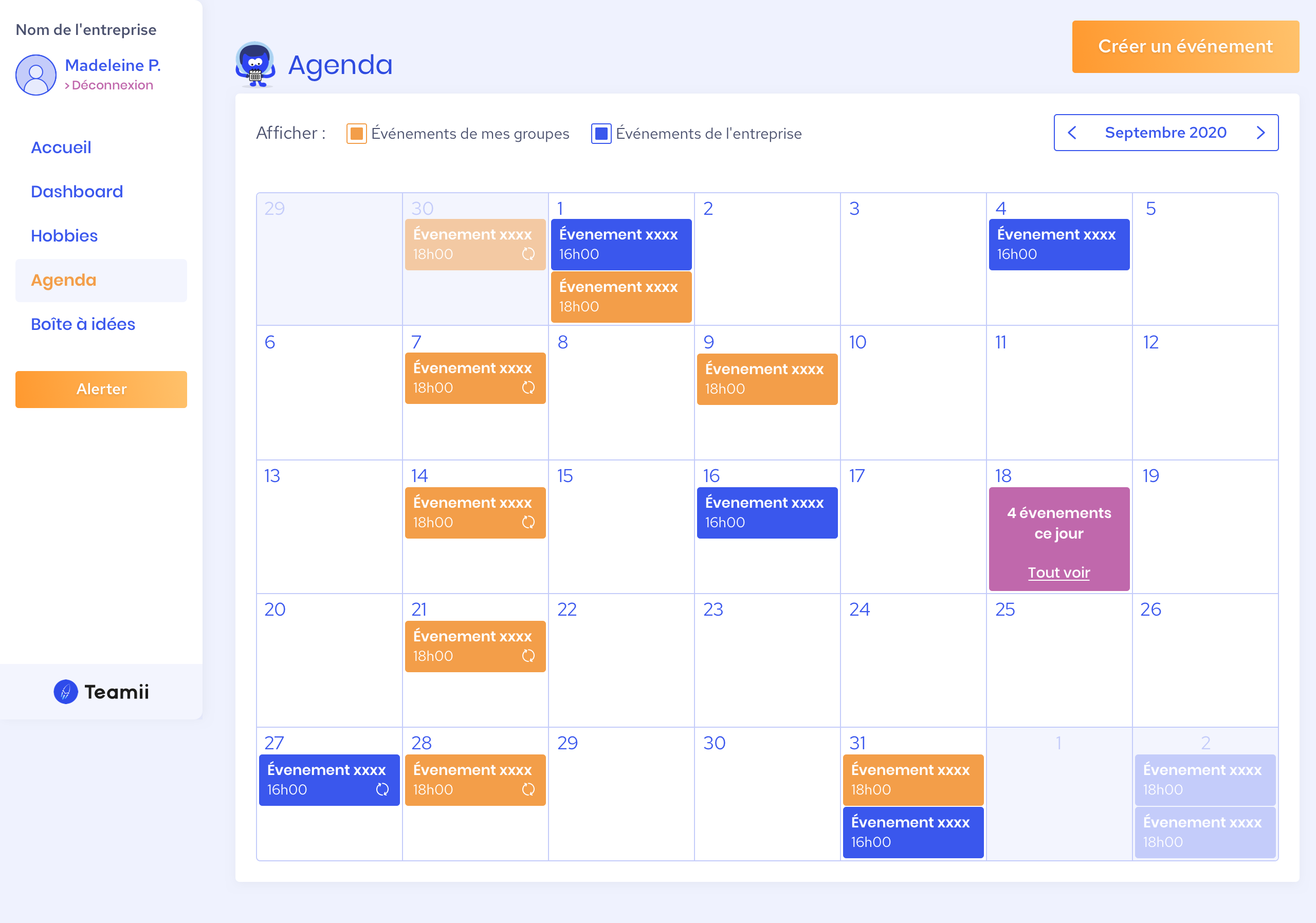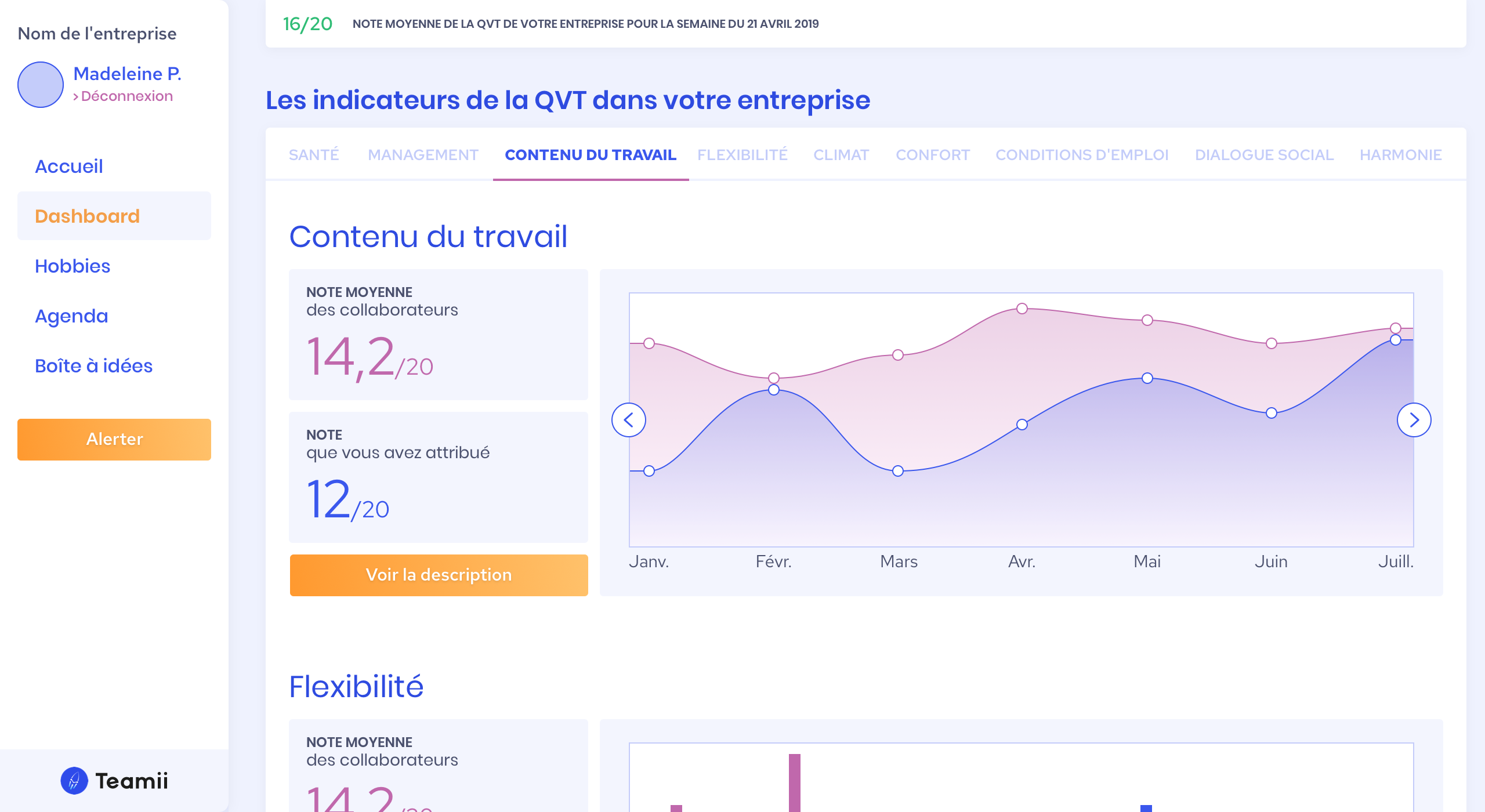 Teamii customers
No customer reference