Hire based on skills, not bias
CodinGame is known for its community of more than 1,200,000 talented developers worldwide. With CodinGame Assessment, you have a powerful and reliable technical testing solution designed to evaluate the skills of your future developers in the most objective way possible. Recruit people based on their technical skills, from interns to CTOs.
Designed to make tests enjoyable
These simulation-based technical tests assess programming skills in 6 different languages including Java, C, C+++, C#, PHP & SQL. Run assessments in French or English from a secure environment with access to an online IDE integrated into the test interface.
Each programming language features its own pool of questions, among which it is possible to draw to create a custom test of varying difficulty and duration. Choose among 3 types of questions: MCQ, code exercise and free answer. In addition, it is possible to customize the tests via the custom question editor so that you can create your own questions (MCQ, code or free answer) and thus expand the existing pool of questions and exercises.
CodinGame Assessment is an exceptional tool for pre-selecting or evaluating candidates to help you make a choice with confidence. The tests are appreciated by candidates for their relevance and the test environment as well as by recruiters for the exceptional time savings during the recruitment process.
How does it work?
Set up your test in under 60 seconds

Sent it to applicants

Applicants complete this user-friendly assessment

Receive a detailed report to review the performance of each candidate and compare it to others with ease
Editor: CodinGame
Strengths of CodinGame Assessment
Easy to use: create a campaign in under 1 mn!
Great applicant experience with high completion rates
Reliable thanks to a cutting-edge anti-fraud system
Certifications: GDPR
CodinGame Assessment demo and screenshots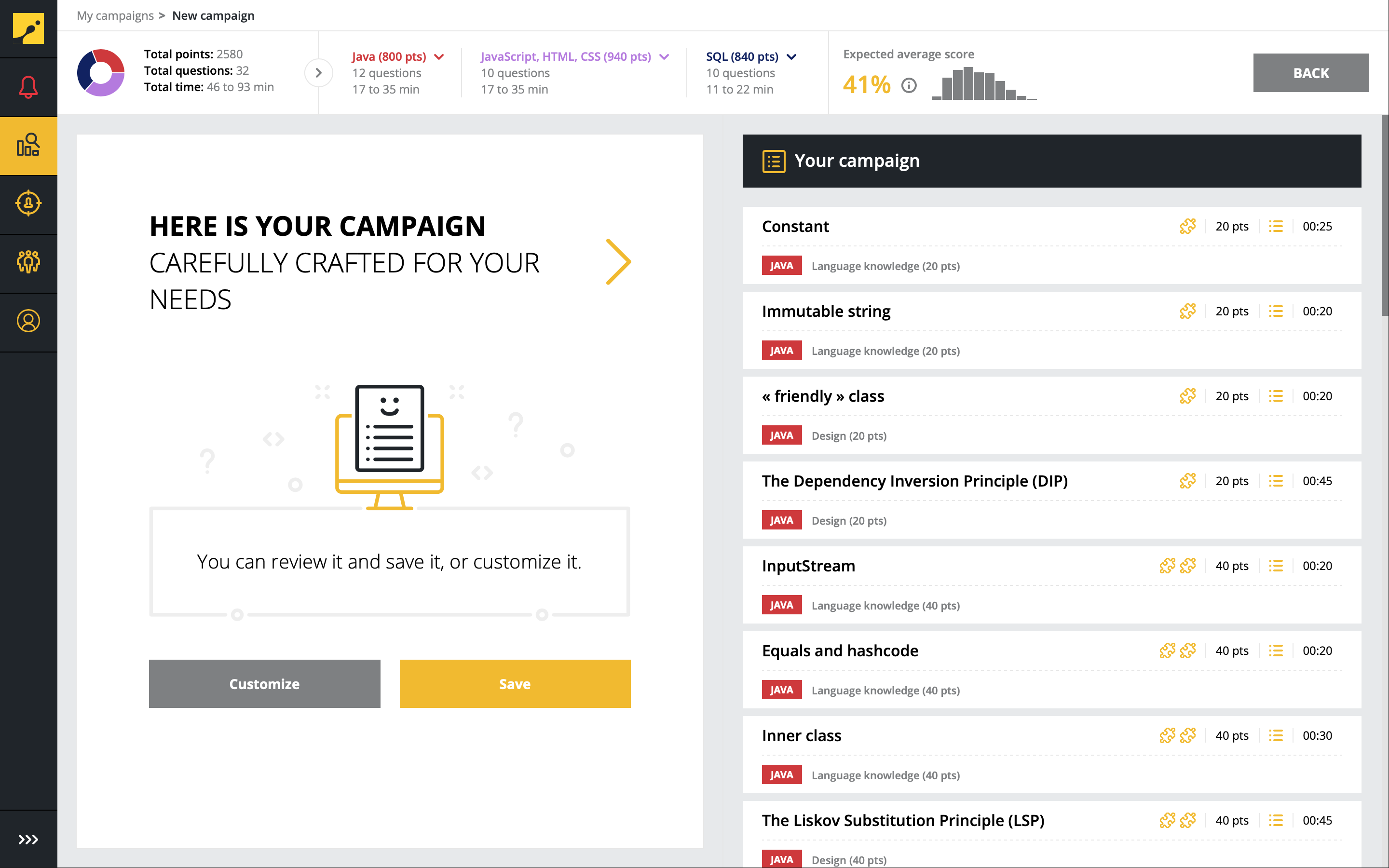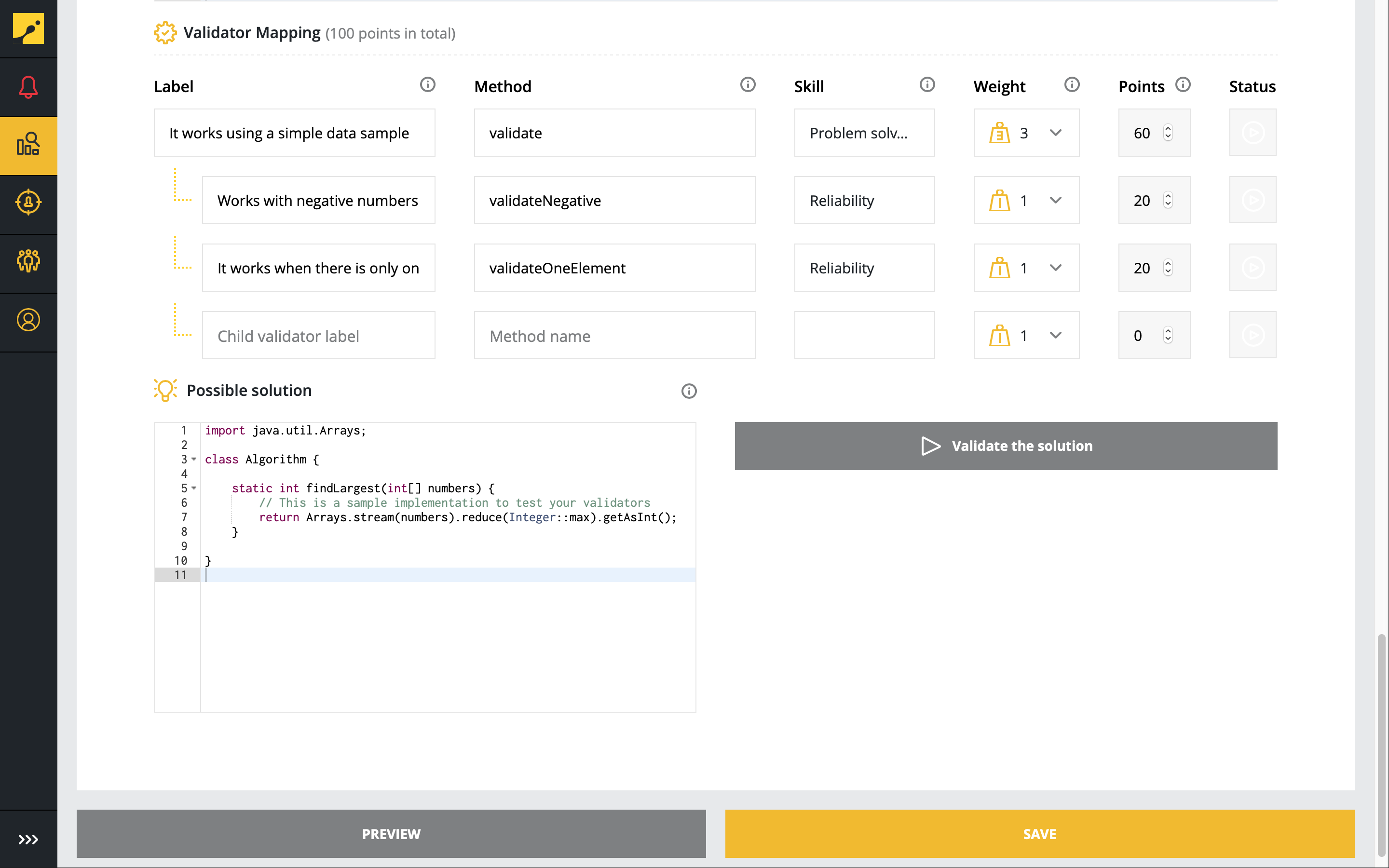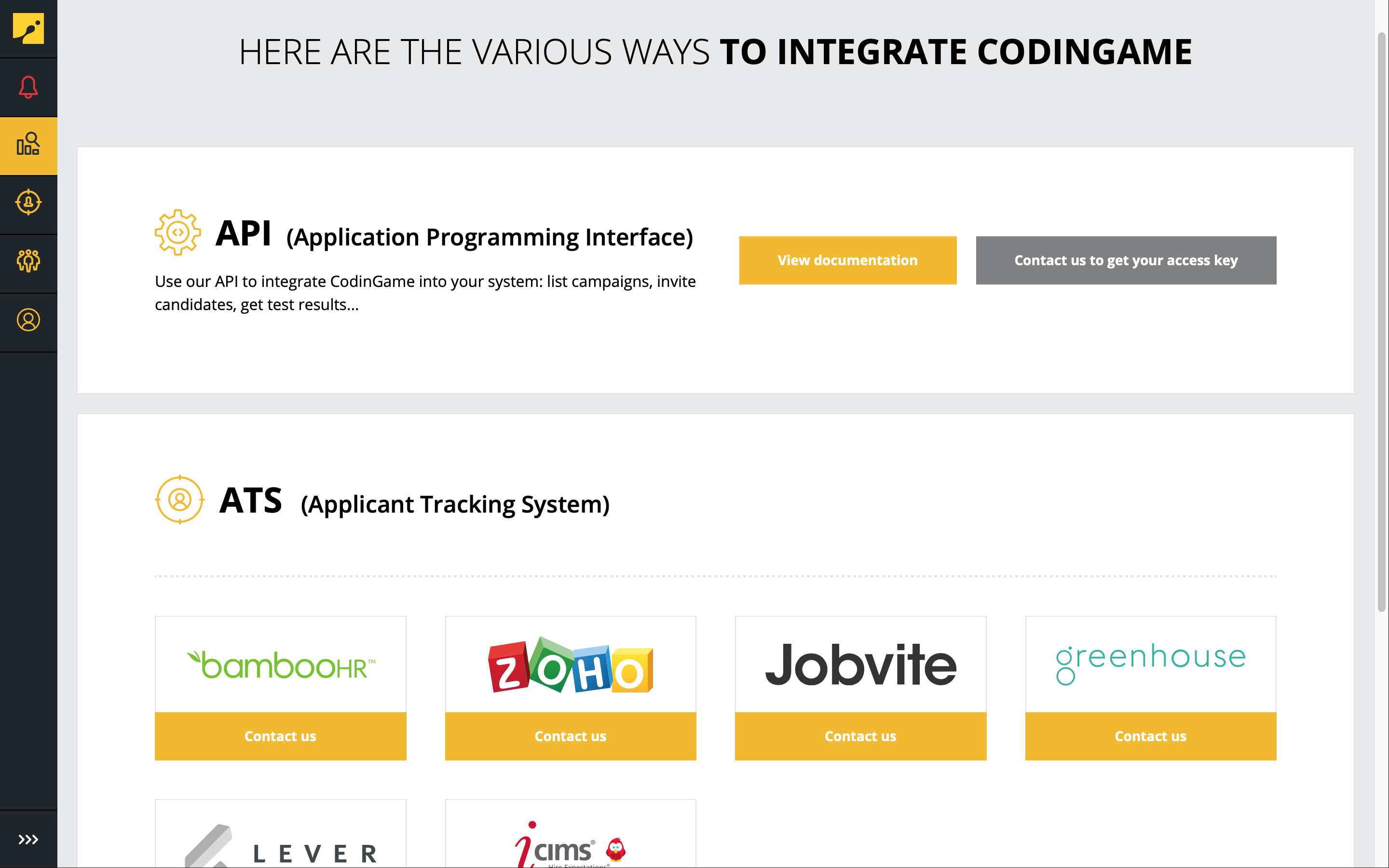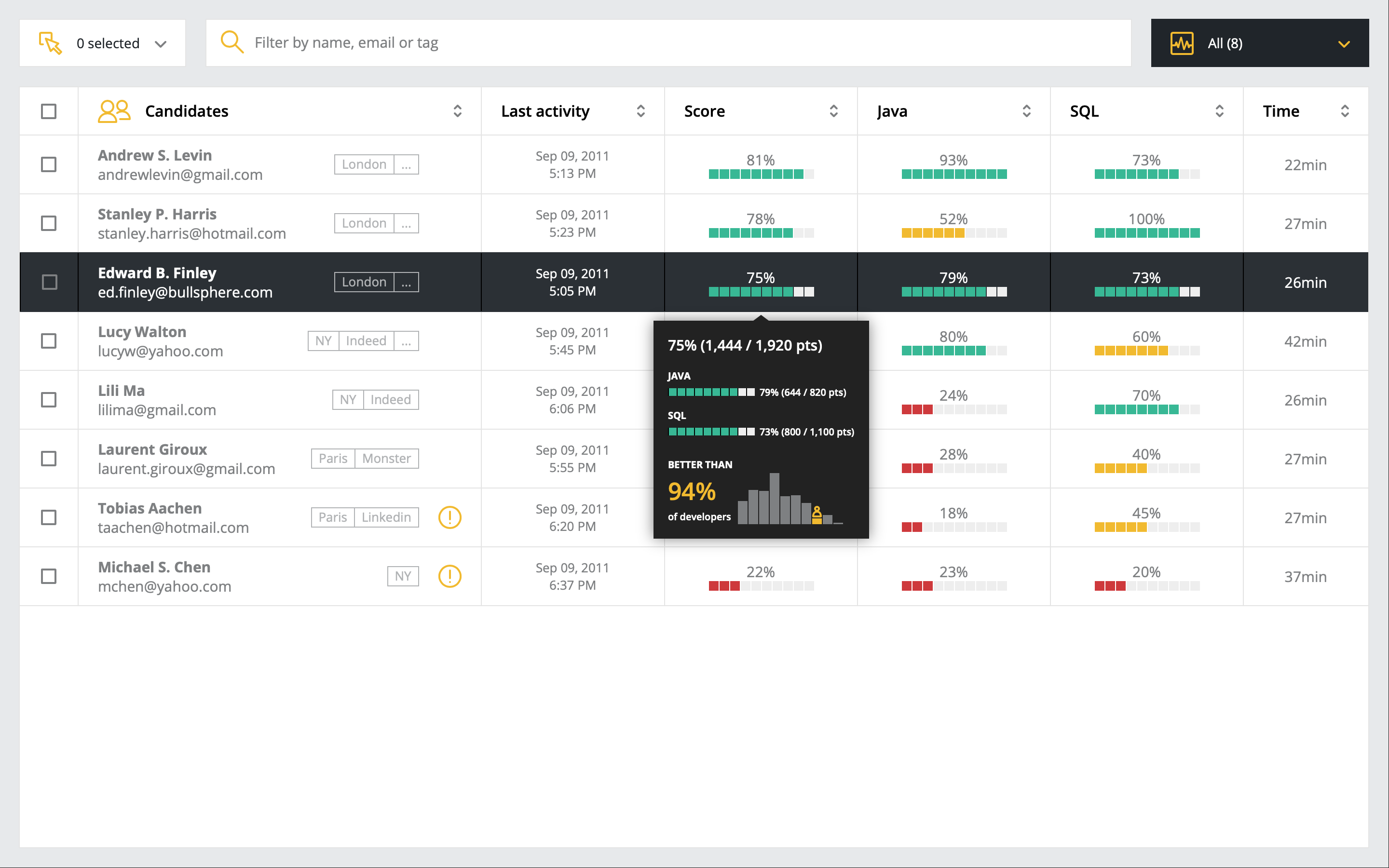 CodinGame Assessment customers
No customer reference