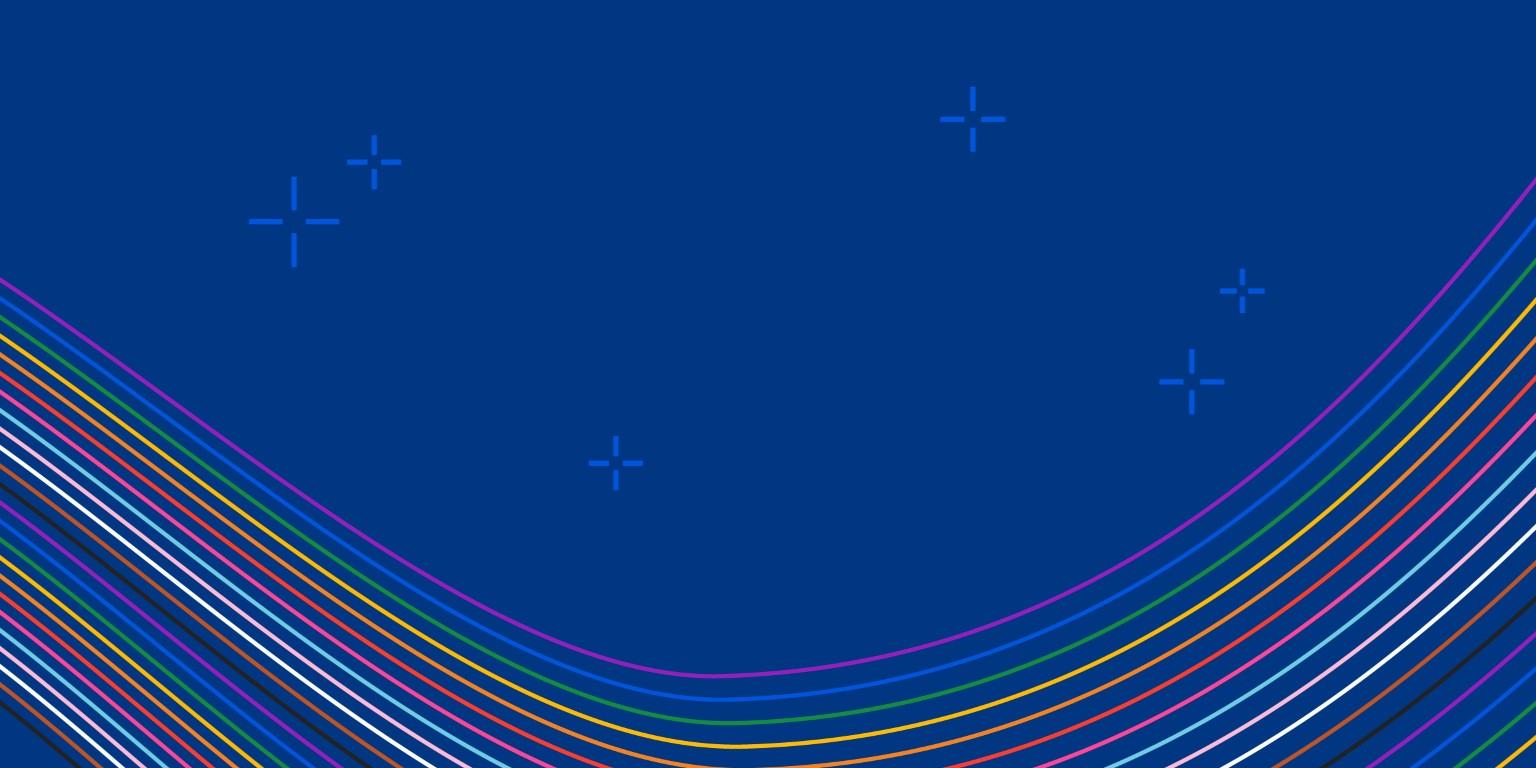 Cloudflare
Presentation of Cloudflare
What is Cloudflare?
Cloudflare is a 360° solution for IT security that offers a wide range of products designed to maintain network security.
The heart of Cloudflare lies in its huge network of servers. This extensive infrastructure covers more than 200 locations and spans more than 93 countries (almost half of the countries in the world). The servers act as both a data cache and a large firewall.
What makes Cloudflare so unique?
The goal of Cloudflare is to build a better Internet. This is done through its 3 main functionalities:
Cloudflare as an infrastructure solution
Cloudflare offers maximum security for your entire web infrastructure. All your activities with your customers, suppliers, and on your website, APIs and applications can also be secured with this comprehensive solution.
Cloudflare for teams
With Global Edge by Cloudflare, the shared applications within your teams, as well as the entire company network, are secured to the highest standards.
Cloudflare Workers
Cloudflare also works as a serverless platform: developers can write their code in the solution and Cloudflare takes care of the rest.
Advantages of Cloudflare
Security: Protects your website

Speed: Remote caching for best performance

Reliability: Worldwide infrastructure as a service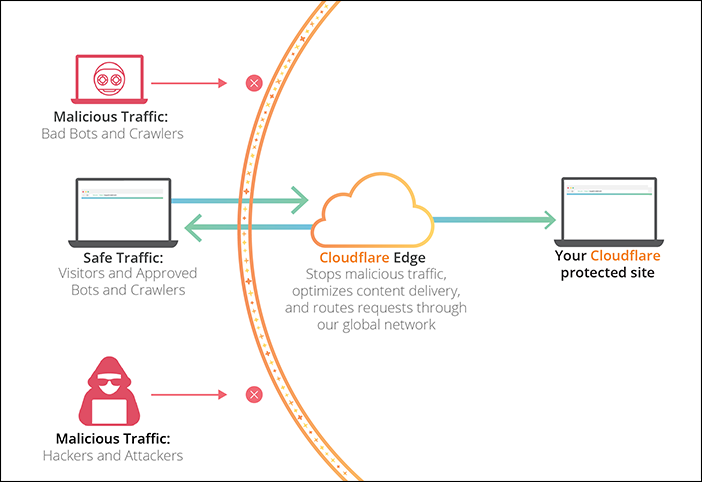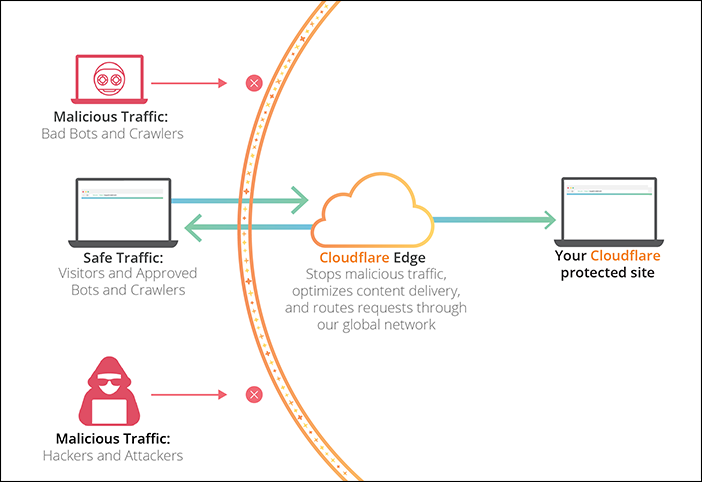 Prices and features of Cloudflare
Security & Confidentiality
Secure Sockets Layer (SSL)
Customer reviews about Cloudflare (0)
No reviews, be the first to submit yours.