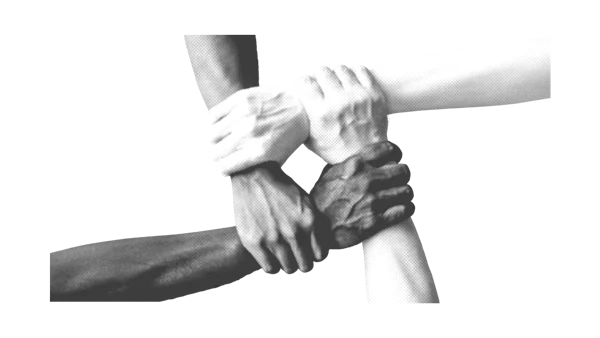 Digital Workplace: Share and Grow Virtually!
In a context where telecommuting, whether partial or continuous, is becoming more and more important for companies, our way of working together is put into a new perspective.
Consequently, there is a strong chance that the digital workplace will become the solution for the collaboration of tomorrow.
It is important for employees to feel that they belong. Even with the distance, the employee experience needs to be stimulated.
Without further ado, let's discover the characteristics of the digital workplace. We will see its differences with intranet and CSR.
We will help you go further in the digital transformation of your company: the future of work. Ready? Go!
What is a Digital Workplace?
Definition
To explain what is a digital workplace is not really hard.
Indeed, it can be defined as a digital environment where each employee can access to:
private and shared documents
the company's knowledge bases and digital tools (chat, calendar, HR and business applications, etc.)
In short, the digital workplace is a 360° collaborative and virtual workspace. It can be perceived as an ecosystem, a hub. It allows unique access for the management of your documentation, your communication, and your projects. All this in real-time and in mobility!
What are its main features?
The various digital tools, however innovative they may be, often remain fragmented and do not work well together.
This is why the digital workplace centralizes and interconnects them to promote remote collaboration, by integrating several modular bricks such as:
electronic document management (EDM) to create, share and archive work documents
knowledge management to share guides and working methods (tutorials, processes, etc.)
project management, with the possibility to follow the progress of the different activities of the company, as well as the progress of tasks
organization and internal communication, with for example;

an internal messaging service,
a forum, chat, video conferencing tool,
a shared calendar,
a company directory

a corporate social network to exchange between collaborators on current projects, monitoring (competitive, technological, etc.), skills
connection with business applications (CRM, ERP, invoicing software, etc.)
What is at stake?
Because of its nature and the different functionalities it encompasses, the digital workplace echoes the new challenges of the modern work world, that is to say:
the search for better collaboration and fluid and uncoordinated communication, within the company and with the outside world
the need to gain agility
innovation, supported by collective intelligence,
the emergence of new work organizations (telework, coworking, flex office, etc.)
the generalization of new, more horizontal managerial methods
the attractiveness of the employer brand and the improvement of the employee experience in order to increase talent retention
From the evolution of the intranet and CSR to the 2021 digital workplace
You might think that a digital workplace is very similar to the intranet and CSR (corporate social network). According to the previous points we saw, yes they are comparable. These platforms are already well-known in the working world, however, they are not the same.
Let us explain the differences between all of these platforms.
The intranet is a website used internally to communicate with employees. Not very interactive, it is increasingly neglected. Why so? Because at a time when management is more and more participative, its functioning is considered too vertical, with communication going from top to bottom.
Nowadays companies are looking for more "human" ways of communicating, that is to say: digital workplaces.
Hence its evolution towards the corporate social network. A hybrid between internal communication and collaboration tools. It is also a socialization tool which can be used as a lever for knowledge transmission and knowledge sharing within a company. Some call it intranet 2.0.
The digital workplace is, even more, a global collaborative platform. It responds to the will of new dynamics and innovative ways of working. It promotes agile management, productivity and collective intelligence.
It is not limited to internal communication such as the intranet but is open to partners and customers. It belongs to a process of socialization of applications.
What are the advantages of the digital workplace?
Operational advantages
Productivity and performance
A digital workplace integrated into an information system (IS) can interact with your ERP or CRM tools. It allows you to streamline a number of processes. In addition, access to work information becomes easier and faster.
The result? Employees gain in productivity and the company in performance.
Collaboration and communication
The digital workplace makes it possible to reduce the costs related to internal communication (especially if the company is multi-site or even international).
In addition, it optimizes collaboration and teamwork between all the players in the organization. Consequences? Skills and professions are decompartmentalized: the company then relies on collective intelligence. As a result, the company can effectively move its projects forward and solve problems more easily.
Flexibility and mobility
Using a digital workplace also means benefiting from a system that promotes flexibility and mobility. Thus, each employee can work, wherever and whenever they want.
The company ensures better business continuity. Employees benefit from a quality work environment that enables them to better reconcile private and professional life.
Long-term benefits
Quality of life at work
What we discussed above is part of the quality of life at work. The digital workplace benefits from a flexible work environment.
Moreover, by emphasizing collaboration and horizontality of the organization, the digital workplace promotes employee empowerment and skills development. All of which helps to retain talent: one stone, two birds!
Transforming organizations
Ultimately, the digital workplace helps companies seeking a real transformation of their business model. In particular by encouraging a more horizontal organization, to the detriment of the classic vertical hierarchical model (which the intranet was suited for).
This change has given rise to a desire to work differently, in a more agile and innovative way.
Digital workplace: the place to be?
You can no longer ignore it. To work effectively in any business environment, you need more flexibility and collaboration.
This requires fluid communication internally, but also with your service providers, suppliers, partners and customers.
Unsurprisingly, new technologies and solutions hosted in the cloud meet these needs.
But while the workspace is virtual, the relationships and expectations are human. And in collaboration, there are collaborators.
Opting for a digital workplace makes you more agile. However, you need to choose one that reflects the image of your teams. It needs to meet the needs of employees and to promote a positive collaborative experience. A well-managed digital workplace saves you time and is easy to integrate for new talents!
Never neglect both the user experience and the digital experience.
What about you? Have you recently adopted a digital workplace? Do you have feedback to share? Let us know!
Best tools for you