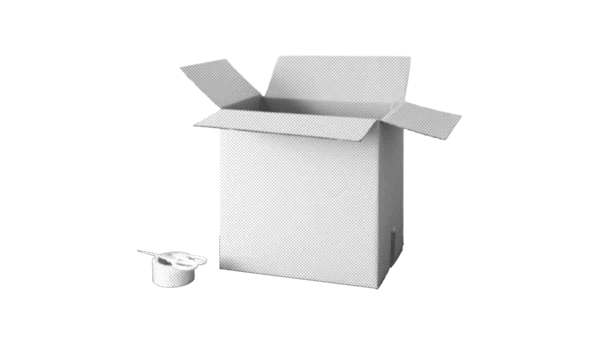 File storage and sharing: DropBox vs ShareFile
DropBox and ShareFile are two widely used file transfer and storage software for personal and business purposes. With the use of this software, multiple files may be sent and received easily on the cloud. Both DropBox and ShareFile allow the transfer of files including text, images, and videos.
However, there are various reasons why different individuals may have a preference between the two, due to how they plan to utilize the software. To see which product would be best suited to your needs, cast your eyes over the text that follows. More information on file-sharing software comparisons can be found here.
DropBox: Devoted predominantly to individuals and SMBs
DropBox is one of the leading sharing and storage systems in the world. It is more tailored towards individuals looking to exchange data for free, with the additional option of a package for Pro Users. For those wanting to use DropBox for their company, DropBox Business is available for the sharing and storage of files.
What we like about DropBox (benefits):
Cloud-based

Ergonomic and easy-to-use

Sync files online and across devices automatically

Compatible with Windows, Mac, Linux, Android, iOS, and Windows phone

Integration with over 100,000 third-party apps; Salesforce, Office365

No restriction on the number of files you share or number of people you share them with- suitable for large and/ or remote teams

App available for download on your device of choice

Data may be exchanged with Users who don't have a DropBox account
What we don't like about DropBox:
Data hosted in the US; subject to the Patriotic Act. The US government may access confidential data for purpose of combatting terrorism

Package for businesses and pro users exists, however companies are encouraged to consider DropBox Business for these purposes

Data not sufficiently secured

Files can be shared too easily, they have no expiration date, SSL/TLS security is not sufficient

No traceability nor ability to conduct checks if users use personal accounts

Customer support is limited to a ticketing system
Sharefile: For companies wanting security from start to finish
ShareFile is an all-in-one, streamlined and secure file transfer software suite that is capable of covering the needs of businesses of all sizes and from all industries. It is a SaaS product that allows users to choose where to securely store documents and files, either on premises or in the cloud. It won the "2016 Best File Sharing Software Award" as well as the "Supreme Software Award for 2016" with Finances Online, and it is one of the most highly rated file sharing services online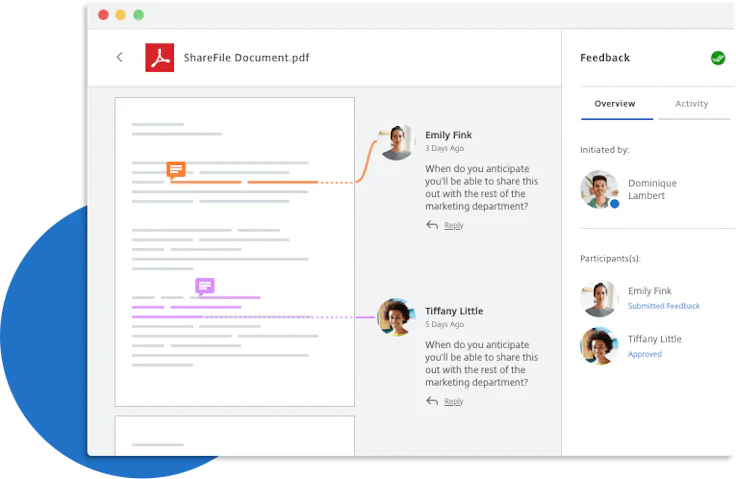 Here's what we like (benefits):
ShareFile users have the option to store data in their own data centers, Citrix-managed data centers, or use existing file storage systems via StorageZone Connectors.

256-bit AES encryption. Data is encrypted even during the editing phase.
The admin panel allows you to manage the rights and the accounts of staff members.

If an employee leaves the company, it's possible to recuperate and transfer the files on to another staff member.

IT managers can manage corporate content on ShareFile using remote wipe, encryption, passcode lock, and poison pill features.

Companies are able to restrict third-party editing tools that employees might try to install on their device

ShareFile allows you to minimize the risk of document loss or theft from the company and audit content accessed from a device that has been lost or stolen

The software is compatible with the management of legal documents

You can add an expiration date to files to avoid forgetting about existing documents

ShareFile boasts a simple yet intuitive interface: operations are categorized in six basic menus in the header section (Manage Users, Share, Request, Admin, Settings, and Apps).

ShareFile stores files in a well-organized and searchable database, from where you can download them in the desired format, or resend them.

You can track files even after they arrive at the recipient's address, and confirm whether or not they have been opened. This feature is particularly useful for settling disputes over delayed payment notifications.

Customer support comes in multiple forms, including phone, ticketing, training, and live support
Here's what we don't like:
No free version available (just a free trial)

Only 20GB of monthly bandwidth
Pricing: Which product is better value for money?
| | | |
| --- | --- | --- |
| | DropBox | Sharefile |
| Free Version | Up until 2GB | Trial Basis |
| Personal | Free | $16/month (1 employee) |
| Plus/Team | $11.12/user/month | $60/month (5 employees) |
| Professional/ Business | $20/month (5 employees) | $100/month (5 employees) |
| Virtual Data Room | - | $295/month |
It depends upon the individual needs and specifications of the user; for someone looking for extra personal file storage and sharing, DropBox is the best value for money (or none at all!). However, in terms of a team or business of several employees, ShareFile won't break the bank either, as its reasonably priced packages mean that its services are also within the budget of SMBs.
Which is the right option for me?
Our advice is that if you are simply looking for some extra space to store and share personal documents, photos and videos DropBox is the most viable option. It is easy to download, use and can be accessed from anywhere. However, from a business point of view, your best bet is to go with ShareFile. A reliable and secure choice that provides plenty of extra storage space and will ensure that all of your important documents are kept safe and secure.
Best tools for you