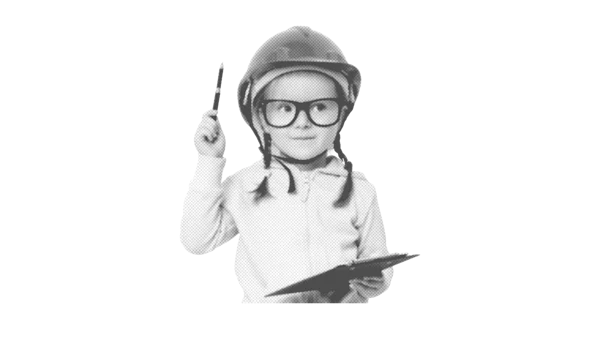 Custom home builder software is relatively new to the scene of the construction industry. In short, this tool is used by professionals to create and manage the documentation for architectural designs. Software of this kind enables any member of the construction project to alter building information. Reporting on updates and changes means that the scheduling of events and procedures runs smoothly. A system like this maintains the added functionality of a building design which is flexible, whilst ensuring that everything is in proper working order.
Which custom home builder software should you choose? Individual home builders must make sure the following are covered: stock taking, data centralization, file extensions, sharing and compatibility with other software, services which are supported by Windows, Mac, Linux, Android, apps that function on a computer, tablet or smartphone.
Before picking the best design solution for you, read our comparisons of software designed for home builders.
Comparison table of custom Home builder software
Comparisons of custom home builder software

| | | |
| --- | --- | --- |
| Software | Purpose | Main advantage |
| Cedreo | 3D architecture software | Boosting your sales |
| Revit | 3D modeling software | Digital model |
| Space designer 3D | Web-based 3D home builder software | GPS coordinates show where light falls at different stages of the day |
| Home Design 3D | 3D Home planning and design software | 'Redo/undo' option to make editing easier |
| Home Designer software | 3D Interior an exterior home design software | Multiple views; including the option of using VR goggles |
Cedreo: the software that accelerates the selling process of individual homes
Sales professionals use the 3D architectural software programme Cedreo to promote the selling of a home during meetings with clients.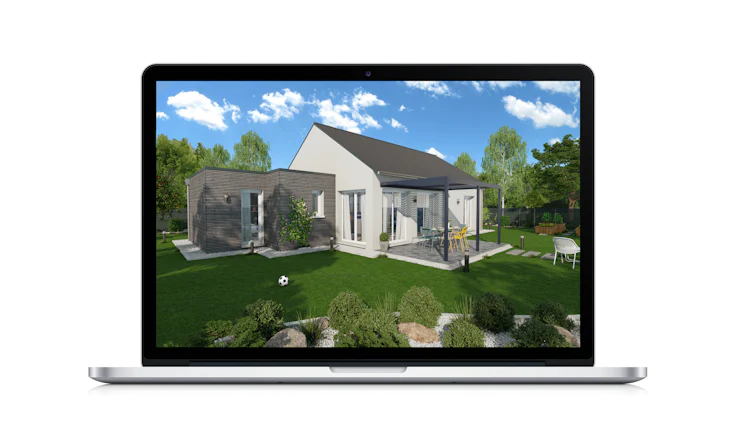 Cedreo is very user-friendly and requires little to no technical knowledge. Thanks to the intuitive outline, the company sales representative can draw up a detailed plan of the house in its entirety or alternatively may use workable models or templates entered in advance by the design office. From here they are able to personalize the construction projects according to parametric modelling set by client's preferred proposals and wishes.
The client is immersed in a 360-degree virtual tour complete with 3D features that allow them to visualize the project in its finished state. Within a maximum time of 20-40 minutes, one may redesign the color of the surfaces, the roof, the interior, and exterior views, and format the interactive 3D plan. Result: takes the strain off the design team and the selling of projects is faster.
Cedreo Business: (contact company for pricing)
Cedreo Pro: $202/user/month
Revit: 3D Home Builder BIM software
Revit is the perfect construction software to introduce contractors to the many advantages of the digital model that it provides:
3D modeling integrates all fields of work;
Integration of all the stages of construction;
One platform for the sharing and centralization of information easily accessible by all the professionals working on the project, facilitating communication and teamwork;
A building design of a higher standard due to everyone working off the one model, which is modified and updated in real time;
Economizing the costs and optimizing the global budget;
Advantageous for carrying out the maintenance of buildings and extending their lifespan, as well as other infrastructure;
BIM 360 Team: $10/month/user (Small teams)
Space designer 3D: a fast-tracked visualization of the finished product
Space designer 3D places an emphasis on their clients, with customer care being the main priority. A computer-aided design that enables individual firms to add extensions, new tools, and custom interfaces to draw floor plans. Like most of the software, 3D element allows you to walk through the project in real time.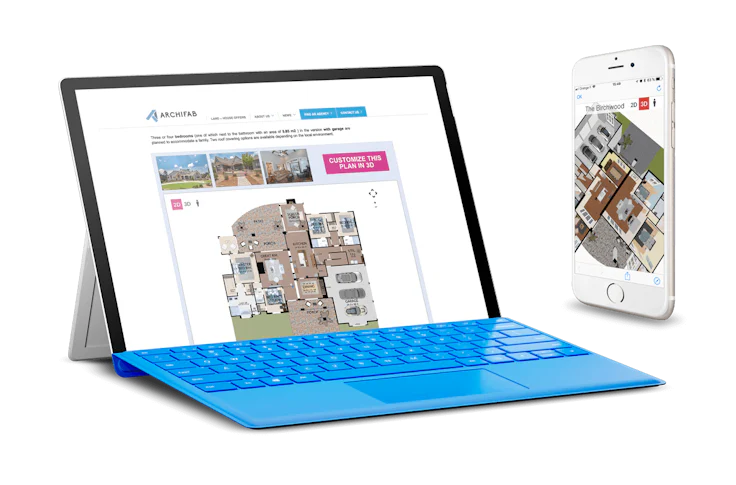 Other additional features include:
A design tool for creating immediate quote for the items and materials selected by the user, tracking of spending helps firms to increase overall profitability
Fully customizable product catalog- with over 5,000 items of furniture and materials appropriate for both commercial and residential properties
Floor plans to include the basement and roof
Web-based: construction management software that allows for implementation of new features or ideas in real time, to simplify the managing process
By inserting GPS coordinates the software can simulate the natural lighting for different times of the day
Offers multiple plans
Starting at $19.90/ month
Home design 3D: a popular choice across the globe
Home Design 3D is an app used by 35 million homebuilders across the world, and allows you to achieve the design that you want with ease.
Home Design 3D's capabilities include:
A three-dimensional remodeling tool
Drawings either in 3D or 2D
Ability to import the house's blueprint, and share your projects through the cloud or email
Supports multiple platforms, you may export a partially finished project and resume it on another device as well as enabling the contractor to communicate wherever and whenever
Customization of the inside and outside with several thousand pieces of material, textures, and furniture pieces at your fingertips
Redo/undo feature to avoid any editing nightmares
View of the neighborhood
Home design 3D: from $11.99/month
Home designer software: for a professional and dynamic approach
With Home Designer Software you can construct realistic 3D buildings for your home building or interior design using automated building tools. With these tools, any time a wall is moved the Roof, Framing and Foundation automatically update ensuring that you have accurately scaled floor plans.
What else does it have to offer?
Choice of Day or Night views, Framing, Doll House and Glass House views to see your design from every viewpoint
Material Cost Estimating & Materials Lists: Home designer software does your accounting for you by automatically adding each element to the materials list in spreadsheet format – making it easy to estimate costs
View and export your model on phones, tablets or the web, for increased workflow, efficiency, and productivity within your team
3D Viewer models are interactive virtual reality models
Free Chief Architect 3D Viewer app — available for Apple or Android devices
3D modelling software also accessible from a web browser
360° Panoramas-watch the demo using VR Goggles too!
Free Trial
From $49/month/user
Why should I consider using this software?
Software that is cloud-based or online means that plans can be updated anywhere; be that in the office or on-site (via the use of smartphones, tablets or computers). This not only saves money and time, but it leaves less room for errors, miscommunication or confusion amongst the team. The client can have a clearer idea of the finished product with the 3D modelling tool, meaning better and more efficient customer service and more business success for you!
It's a win-win situation, and it is the direction in which the architecture and construction industry is headed.
Software quoted in this article