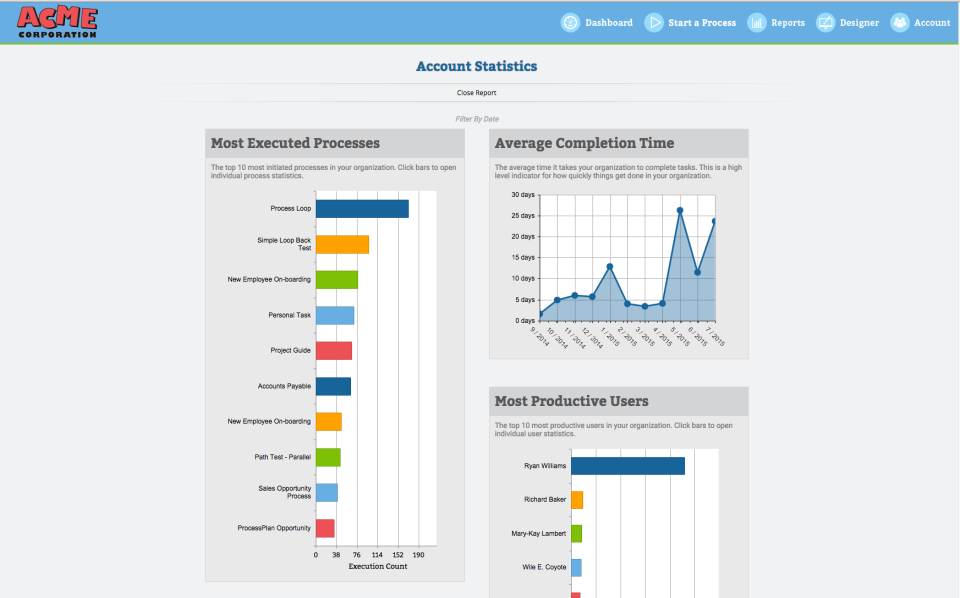 ProcessPlan
Presentation of ProcessPlan
ProcessPlan is a software that helps companies simplify their process management. The cloud-based platform guides organizations so they can build worklows to boost their productivity. The platform also provides a large library that reduces time-consuming tasks by offering process templates for all departments and industries.
Start by modeling correctly your business processes
Resource library : process templates for all kinds of departments and industries, from accounting to new hire on-boarding and many more.
The option to select a process. This will automatically generate the tasks and associated workflows.
Each template can be customized to meet specific business needs.
Detailed instructions and clear steps for each task.
Simplified business process management
Tasks such as sending emails, sms, calls are automated. This saves time and money.
Standardisation of company processes and procedures.

Simplification of tasks : no fancy symbols, no complicated diagrams.

Simplified view of the tasks to be completed. This allows employees to meet deadlines.
Benefits
Intuitive and easy to use - no special training is required to get to know the software
error elimination
available in 6 languages
suitable for almost all applications