Save time on your accounting processes
Bill.com is a web-based solution that automates tedious, time-consuming Accounts Receivable and Accounts Payable workflows, bill payment, and business document filing tasks while keeping all of your information synchronized with popular accounting systems.
Manage approvals, access all relevant documents (bills, canceled checks, contracts...), and pay bills by check or electronically on the date assigned. This solution ensures compliance and checks for repeated entries or errors for you: that way, your team can focus on more value-added tasks.
Reduce human error and never enter data twice
Bill.com assists you throughout the accounting process, making bank reconciliation and payments easy. Some of its features include:
Unlimited document storage for all plans, so you can store all your records in one place securely

An Intelligent Virtual Assistant that takes care of data entry for you: capture invoice information automatically to save time

A comprehensive dashboard to always know where your money goes, as well as a complete approval management system to take back control

Extensive payments solutions to help you send money everywhere in the world, hassle-free
Editor: Bill.com
Strengths of Bill.com
Automate and streamline your accounting processes
Extend your payment capabilities easily
Enjoy fast and reliable support
Bill.com demo and screenshots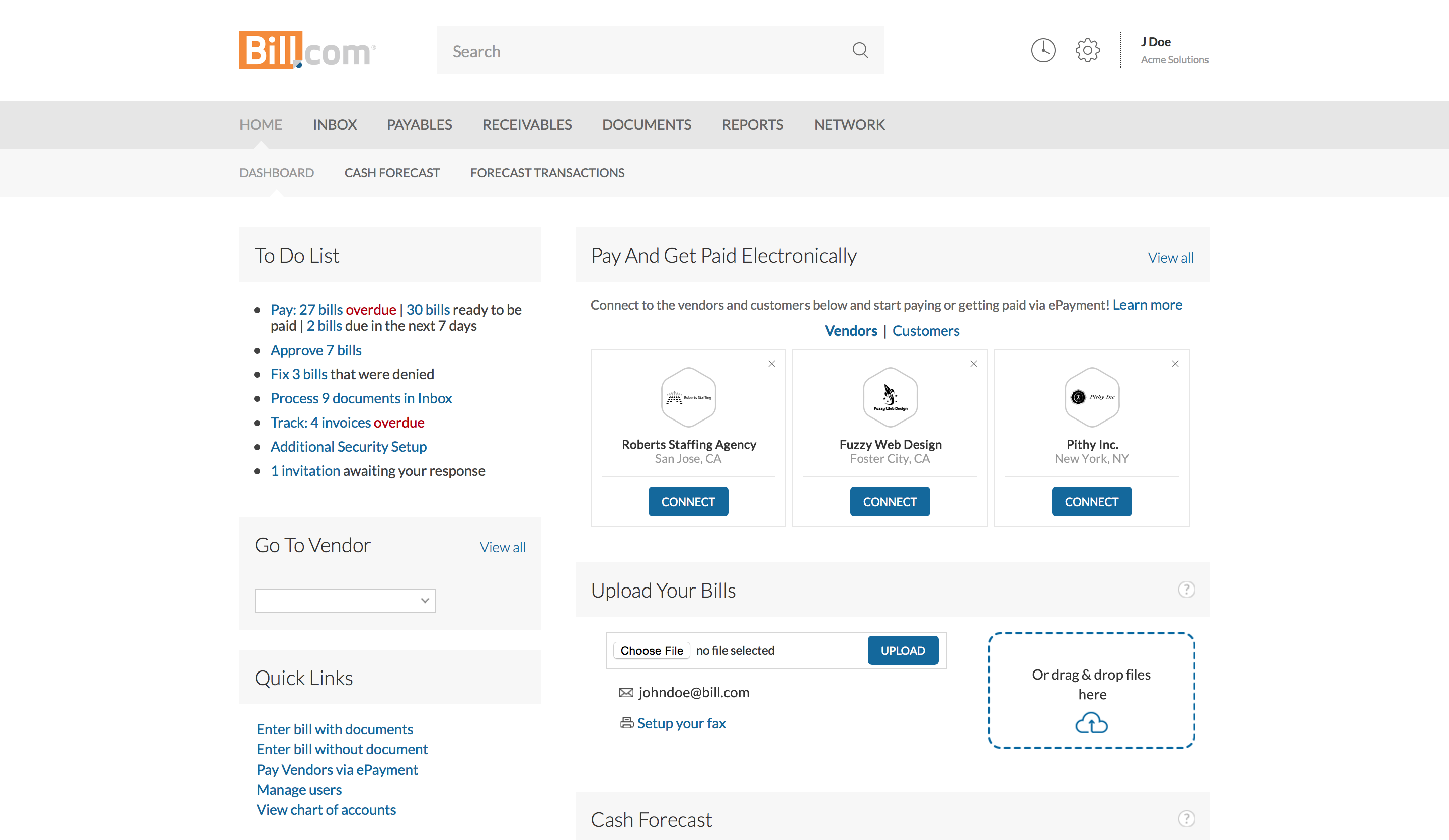 Bill.com customers
No customer reference