What do we do?
The Dataslayer.ai add-on is a reporting tool for your online marketing metrics in Google Sheets that automatize SEO reports and social media and web analysis. Its intuitive and comfortable drag and drop system to select data helps companies save time and maximize their productivity.
Dataslayer.ai fetches data from Google Ads, Facebook, Google Analytics, Google DV360, Google Search Console, DCM, Microsoft Advertising and Criteo.
Best Supermetrics alternative
Our biggest advantages against Supermetrics are:
No limit API calls
A personalized and always available customer support.
FREE for the first 500 users.
Improving all the time
We are currently in beta and need early adopters from marketing and specialists in data analysis to test it and give us their feedback.
More data sources will be added once it is released in production. Meanwhile you can also vote for the ones you want to be added first.
Every reported bug or improvement proposal will help Dataslayer.ai be the best tool for SEO, social media and web data analysis.
Editor: Dataslayer
Strengths of Dataslayer.ai
No limit API calls
FREE
Great customer support service
Certifications: GDPR
Dataslayer.ai demo and screenshots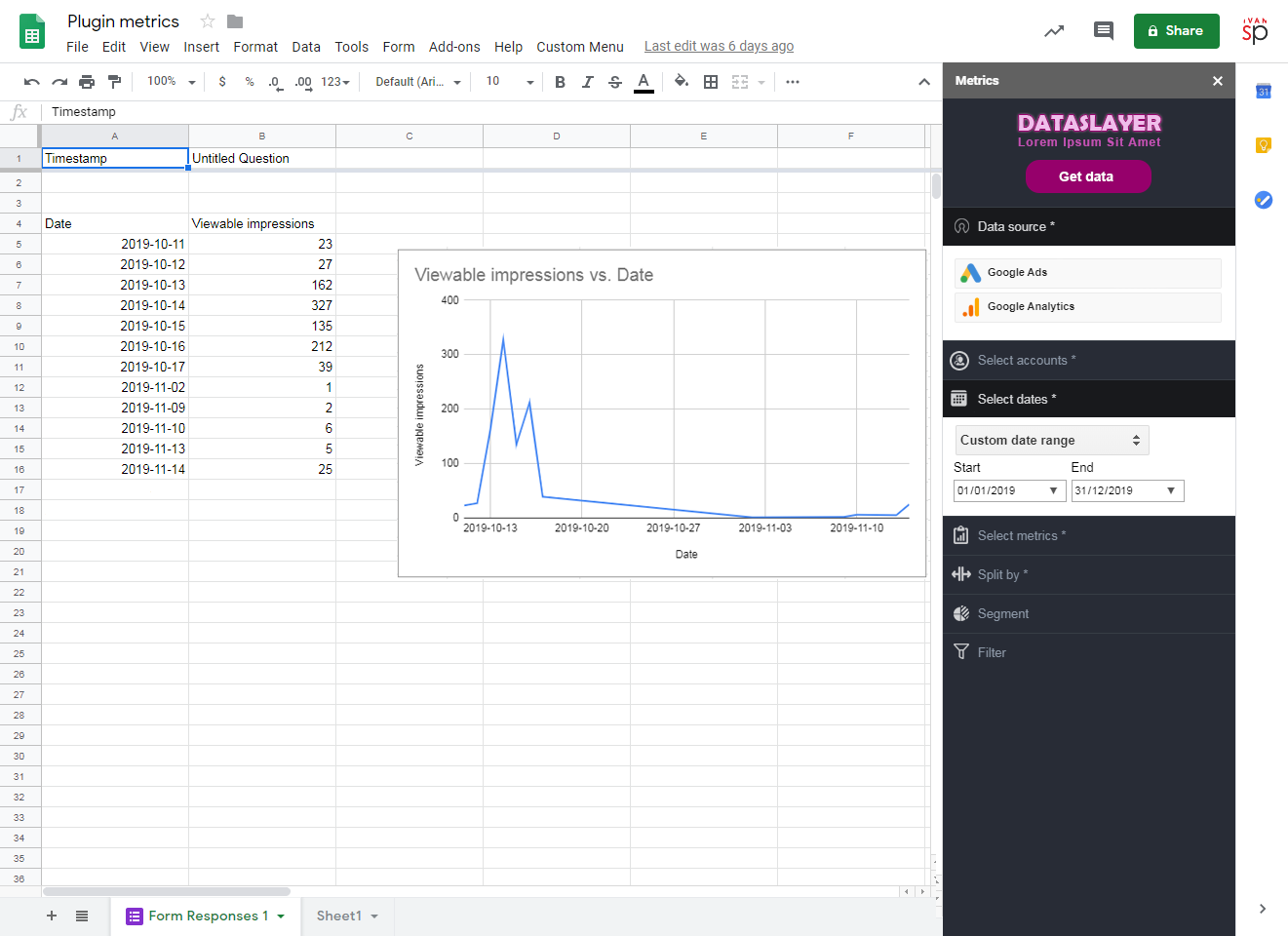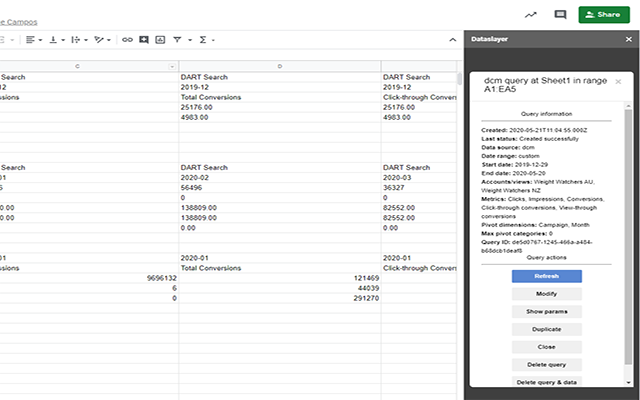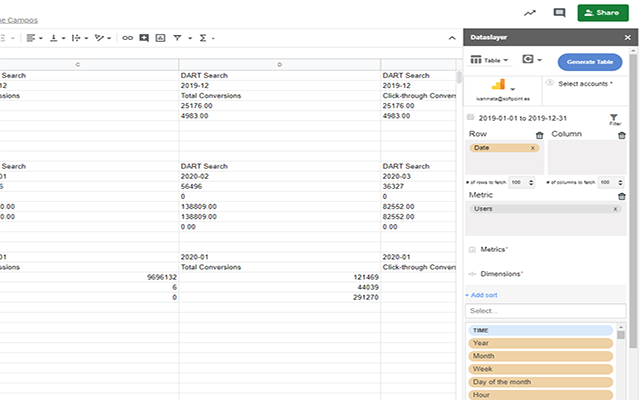 Dataslayer.ai customers
No customer reference