Powell Software is an international software vendor that supports its customers in their digital transformation by offering a suite of customizable Digital Workplace products. At the forefront of Office 365 and SharePoint technologies, the Powell Suite delivers solutions that revolutionize collaboration, communication and enterprise productivity. Powell Software places the user experience at the center of its strategy and supports its customers and their employees in their day-to-day operations.
Powell 365 Intranet - Office 365 Best Friend!
Powell 365 is an out of the box intranet solution that is designed to drive communication and collaboration between coworkers while boosting Office 365 usage.
Powell Hub - Your One stop Productivity
Powell Hub is the workspace for personal productivity which transforms daily operations and bring all applications into one single platform and help employees stay focused.
Powell Manager - Streamline Governance
Powell Manager is our back-end governance and implementation engine that helps design and manage digital workplace projects over time, in a fast and cost-effective way.
The Microsoft Gold partner is now present in Europe (with offices in Germany, France & UK), North America, Asia, South-Africa and the Middle East to be closer to its customers and partners and constantly provide new generations of Digital Workplace solutions.
Editor: Powell Software
Strengths of Powell Software
Powell Software demo and screenshots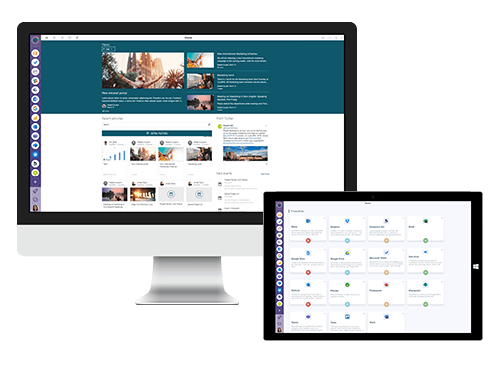 Powell Software customers
No customer reference