Smaply enables you to visualize customer experience by creating personas, journey maps and stakeholder maps. Collaborate with others, share your journey maps to collect feedback, export personas and maps to use them in workshops.
Customizable template: Different detail levels allow the customization of journey maps by adding storyboards, channels, emotional journeys, dramatic arcs, storyboards, backstage processes and much more. Templates can be duplicated and re-used. Additionally, personas and stakeholder maps can be customized with a simple drag and drop editor.

Learning resources included: Video tutorials and guides for journey maps, personas and stakeholder maps help lead you through the design process.

Export options: There is the ability to export the maps to high-resolution PDF files for printing on posters and other large format printers. Exports are also available in PowerPoint for presentations, PNG and Excel formats.

Feedback mode and sharing: users can collaborate directly in-app (various user access levels are available), or get read-only access to an HTML version. In addition, others can be invited to give feedback via the integrated comment mode.

Scaling through journey map hierarchies: journey maps can be linked together to connect projects, illustrate hierarchies, re-use findings and keep the overview on large numbers of journeys.

Easy to share: Simple ability to share maps between people electronically, as a cloud service it's easy to provide other people with the ability to view and edit the maps.

Integrations: Smaply integrates with Google spreadsheets for live data visualization. Plus, it allows the upload of files to journey maps so they can be used as an insights hub. Furthermore, an API is available for enterprise customers.
Editor: Smaply
Strengths of Smaply
easy collaboration with your team and stakeholders
professional exports in PDF, PNG, Powerpoint and Excel
dedicated customer support
Smaply demo and screenshots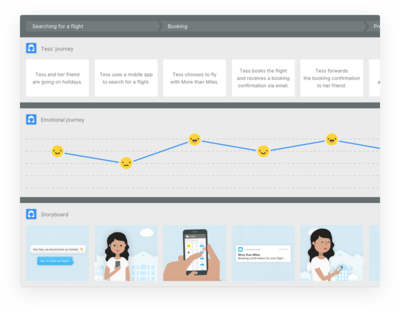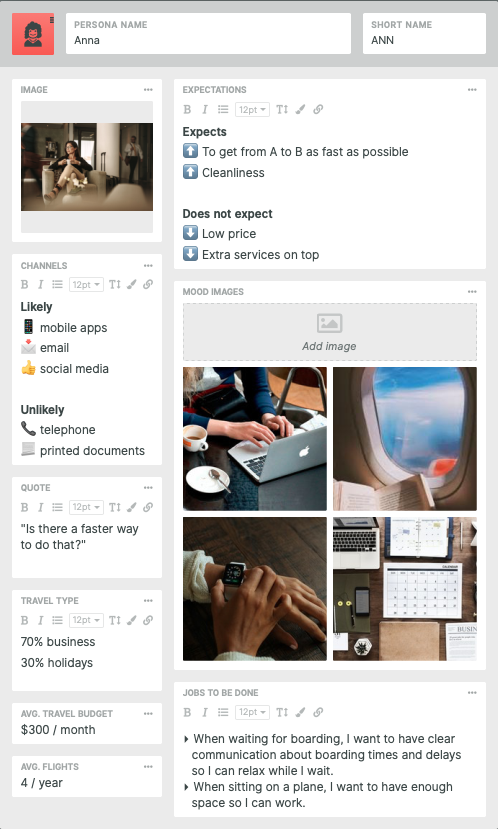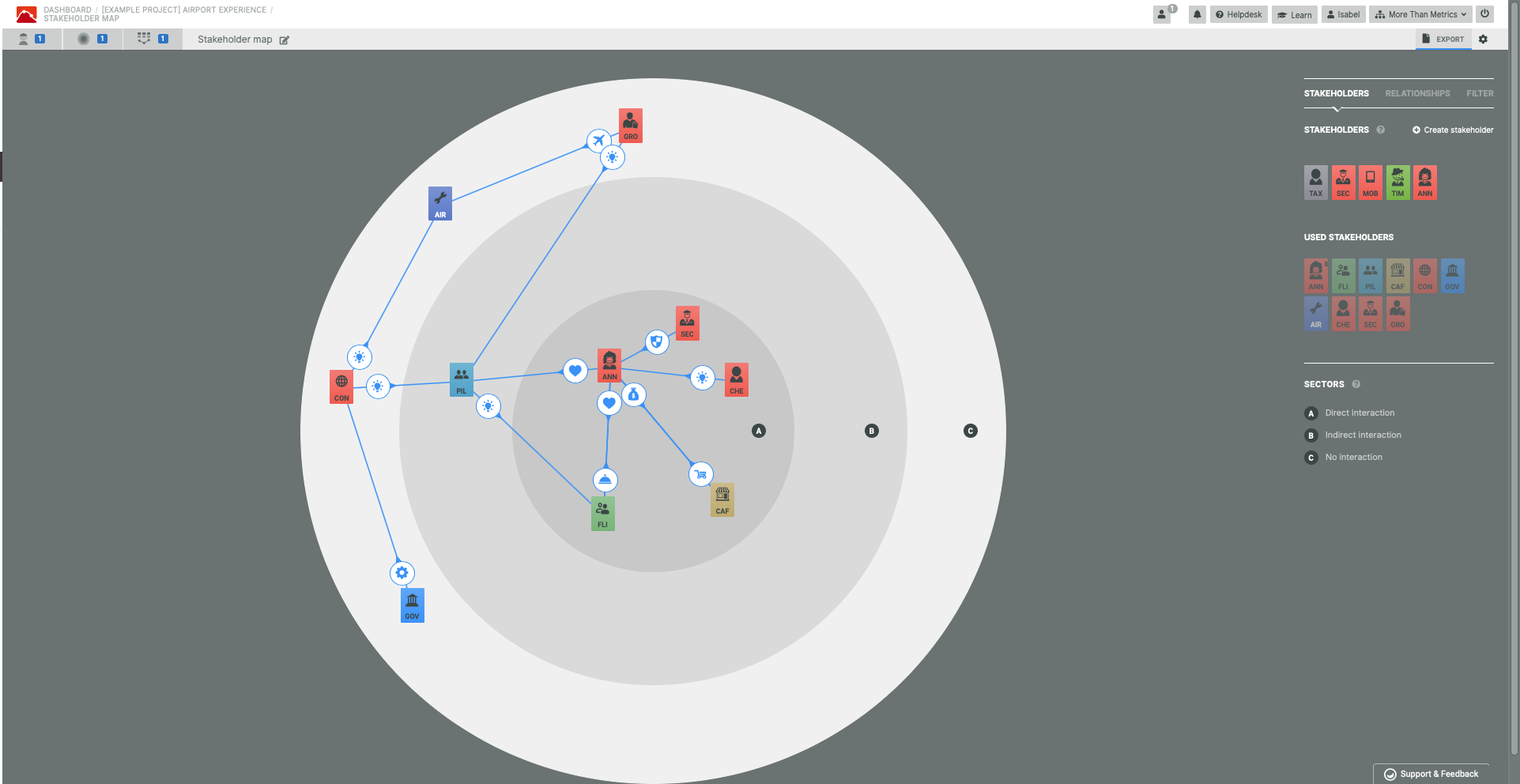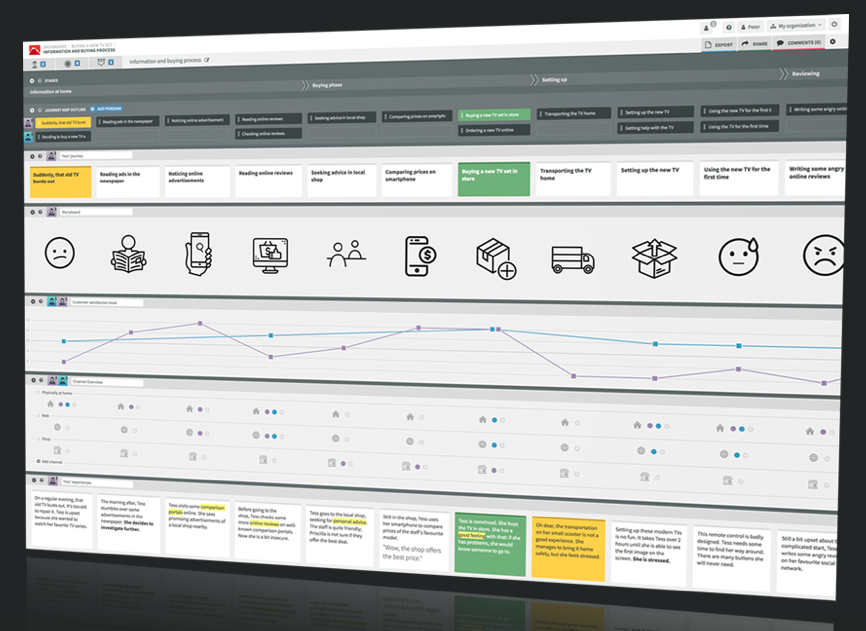 Smaply customers