Service Cloud: in summary
What is Service Cloud?
Service Cloud is the most complete omnichannel customer service solution out there on the market. With Service Cloud, you can manage the entirety of your customer service channels and interactions on the ground, all in one place.
Service Cloud is a dedicated collaborative customer service tool that allows your teams to exchange with your clients, wherever they may be. From instant messaging to request management, discover all the features.
Service Cloud Benefits
Lightning Service Console: Stimulate the productivity of your team members thanks to a new generation experience specially designed for them. Give your team members all the information they need for complete visibility on clients.

Request Management: Accelerate requests by accessing context to each specific case and a file containing all the previous interactions with customers, all of this on one simplified dashboard.

Workflow et approbations: Personalize and automate customer services or approval processes thanks to a simple drag and drop via Workflow.

Omnichannel Routing: Offer a more intelligent service by automatically assigning requests to the team member the most adept to solve them.

Phone Integration: Take advantage of an optimal integration with the most popular CTI systems. Take instantaneous notes during phone calls, and manage calls straight from manage calls from the console without even having to touch your phone.

Social Media Customer Service: Monitor your clients' posts and respond to them quicker on social media networks like Twitter, Facebook, or even Instagram.

Macros Automation: Automate common, repetitive, and multi-step tasks to give your team members time to resolve customer issues more efficiently.

Account and Contact Management: Be ready to respond to your customers' requests by providing your team with essential data on past communications.

Personalized Reports and Dashboards: Make informed decisions with real-time reports. Track customer information and cases for a complete view of customer profiles.

Asset and Order Management: Track customer assets, orders, support history, and more in one place for a complete view of their business.

Complete Functional Coverage: Processing of incoming requests, customer management, request escalation, up-selling, intervention management, audio and video communication with customers, etc. Nothing is missing!

Question Management on all Communication Channels: Phone, email, chat, social media, etc.

Its ideal integration with CRM and all Salesforce applications: allows you to take advantage of the complete customer history and turn problem resolutions into business opportunities.

Activity reporting and team management: Service Cloud makes it possible to manage customer support activity, control costs, and optimize efficiency thanks to relevant indicators.

The Einstein module: this module allows you to take advantage of your data thanks to Artificial Intelligence. Einstein allows you, for example, to anticipate activity peaks based on your past and current activity.

Scalability: Whether you are 1 person or 10,000, Service Cloud remains perfectly adapted thanks to its ergonomics and the customization of the modules. The robustness of Salesforce allows you to easily withstand peaks of activity.

Uniqueness: With Service Cloud, agents have only one tool for all customer follow-up and for managing the support team
Service Cloud Pricing
Lightning Professional: €75/month/user
Lightning Enterprise: €150/month/user
Lightning Unlimited: €300/month/user
Its benefits
Complete customer history with Salesforce integration
Artificial Intelligence can anticipate an activity
Scalable platform from 1 to 10 thousand users
Certifications:GDPR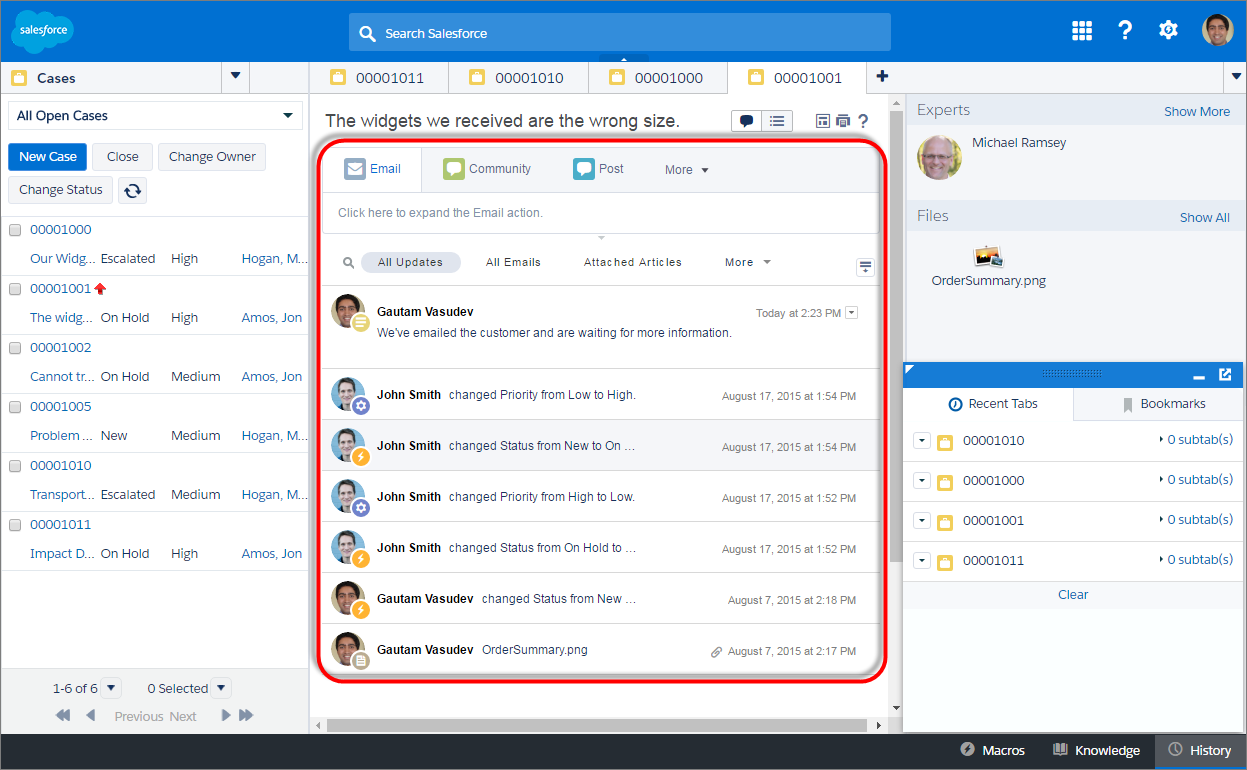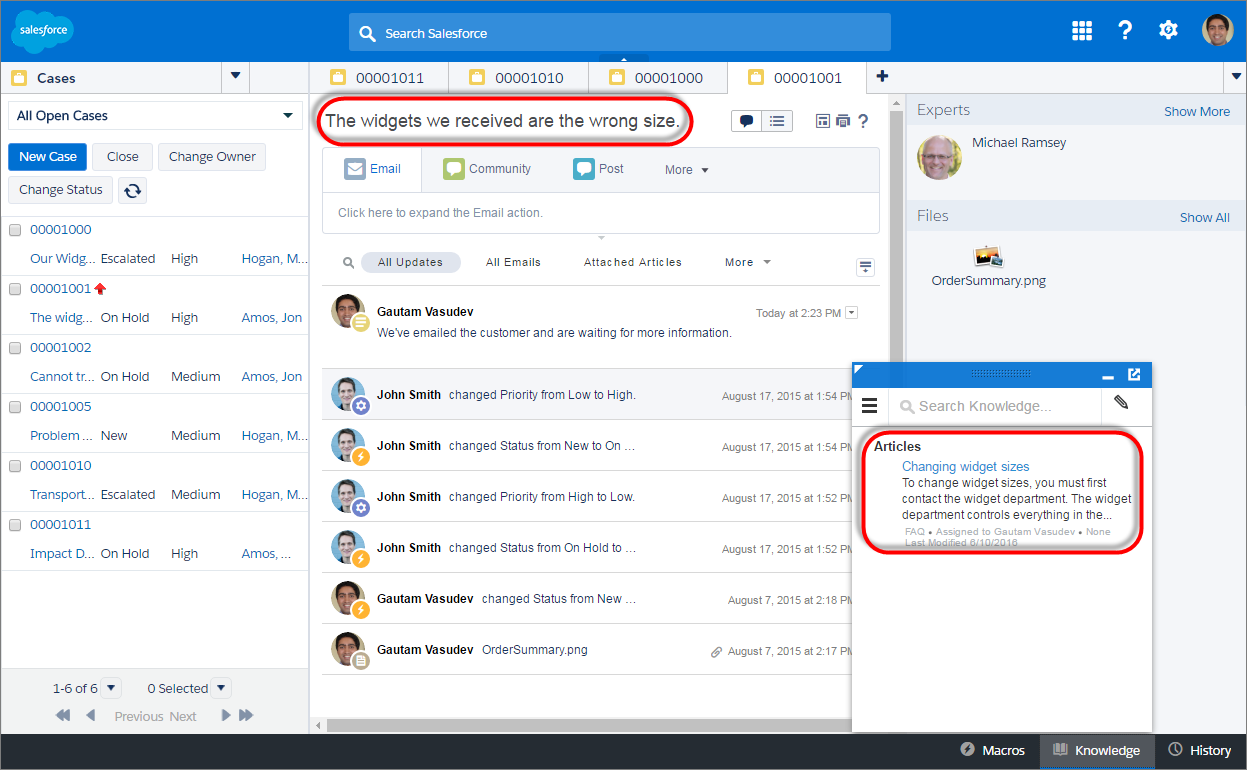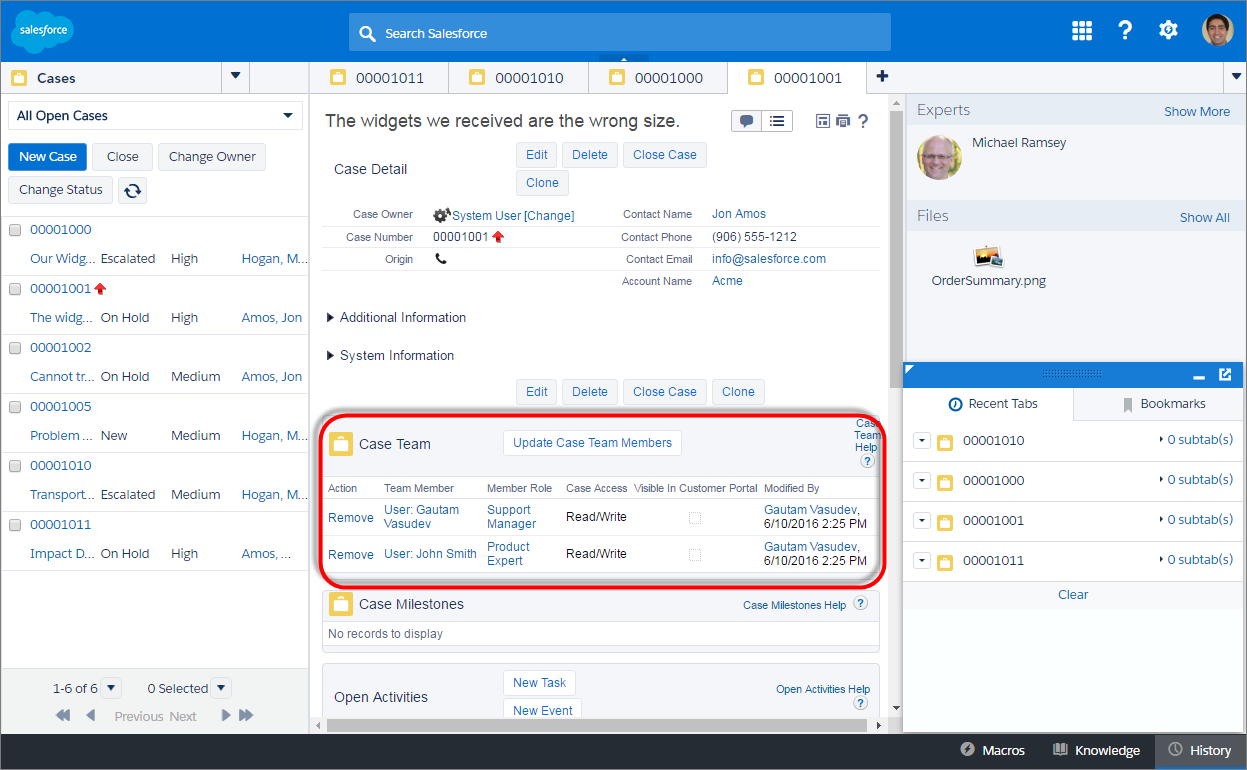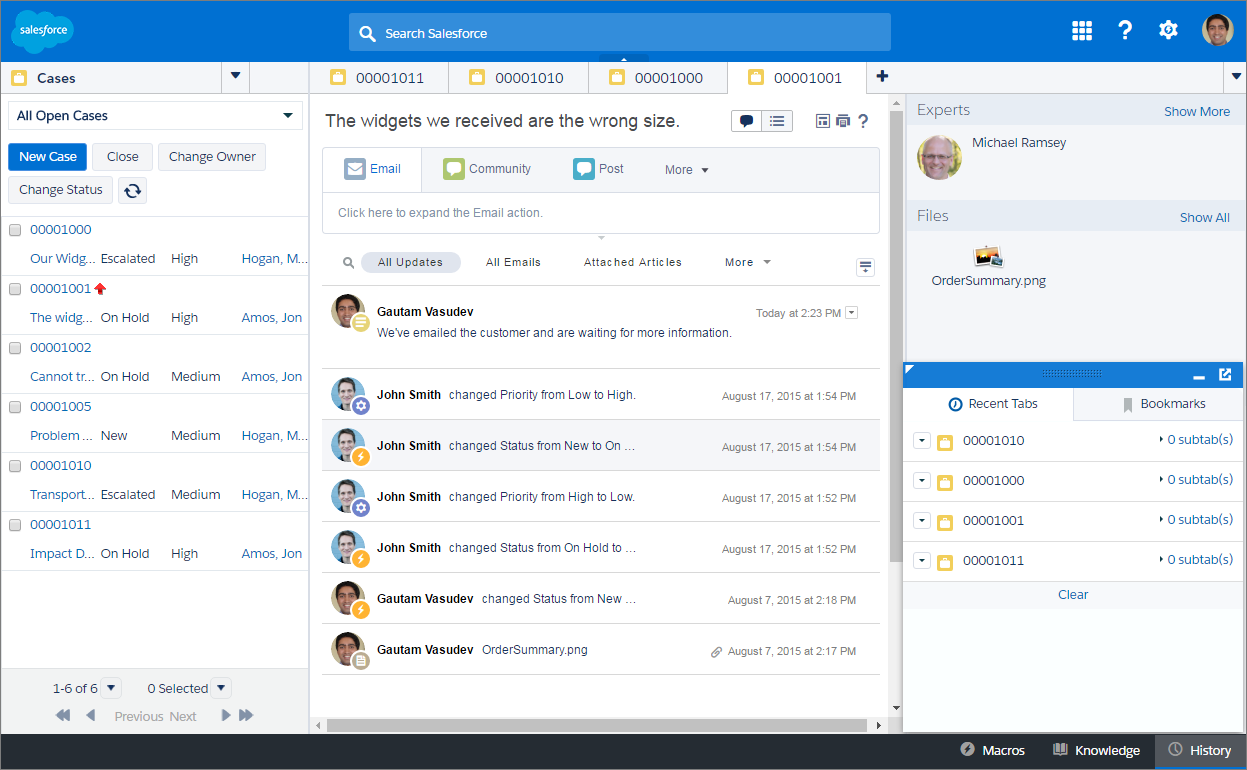 Service Cloud: its rates and features
| | | | |
| --- | --- | --- | --- |
| | | | |
| | | | |
| | | | |
| | | | |
| Customer Community (Forum, FAQ) | Customer Community (Forum, FAQ) | Customer Community (Forum, FAQ) | Customer Community (Forum, FAQ) |
| | | | |
| | | | |
| Customer Support Dashboard | Customer Support Dashboard | Customer Support Dashboard | Customer Support Dashboard |
| | | | |
Appvizer Community Reviews (0)
The reviews left on Appvizer are verified by our team to ensure the authenticity of their submitters.
No reviews, be the first to submit yours.