InsideView
Presentation of InsideView
Manage your Tasks Better with InsideView
Complete and technical SaaS sales-intelligence solution that gathers information from a wide range of sources and delivers it directly to your sales reps. InsideView is a highly ergonomic sales force automation program that will attract you with its qualities and practicality. With a rate of $29.00/year/user and a rating of 4.5/5, InsideView is one of the most frequently recommended programs in the industry.
Benefits of InsideView
With this Sales Force Automation SaaS, we benefit from functions such as Filters, Support (phone, email, ticket, chat) and Reports, which are particularly important for managing sales force automation issues on a daily basis along with supported maintenance tasks. In any case, InsideView supports updates so you can get the most out of this sales force automation solution. With the advantages of software as a service or SaaS, InsideView offers you a simple and flexible handling on a daily basis. Storage is no longer a necessity, as all the data in your program will be stored at InsideView - A good way to free your mind!
Come and discover all the alternatives to InsideView, by clicking on the Compare button on the top right of the page or by directly typing the name of this SaaS in the search menu.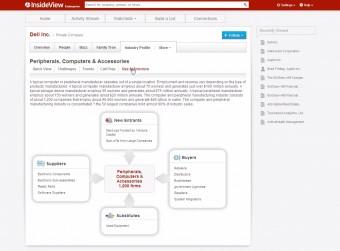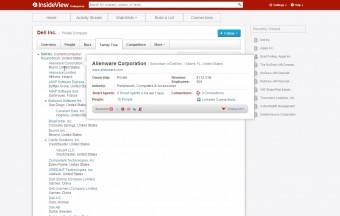 Prices and features of InsideView
Customer reviews about InsideView (0)
No reviews, be the first to submit yours.