Workday Recruiting Overview
Workday Recruiting enables companies to establish and manage staffing at any level in the organisation. Workday supports three different types of staffing models, so that any part of your company can be as agile or precise as it needs to function efficiently. By handling the entire lifecycle process of any worker, Workday provides a centralised and cohesive solution to staffing and managing your global workforce.
Why Choose Workday Recruiting?
As a module integrated into the larger HR Management suite provided by workday, it provides a 360° solution for all your staffing needs. Workday Recruting highlights include:
Resume-parsing powered by machine learning
Cross-device support for the application process
Real-time notifications to candidates
Rich personalisation functionalities to create unique job offers
Editor: Workday
Strengths of Workday Recruiting
Workday Recruiting demo and screenshots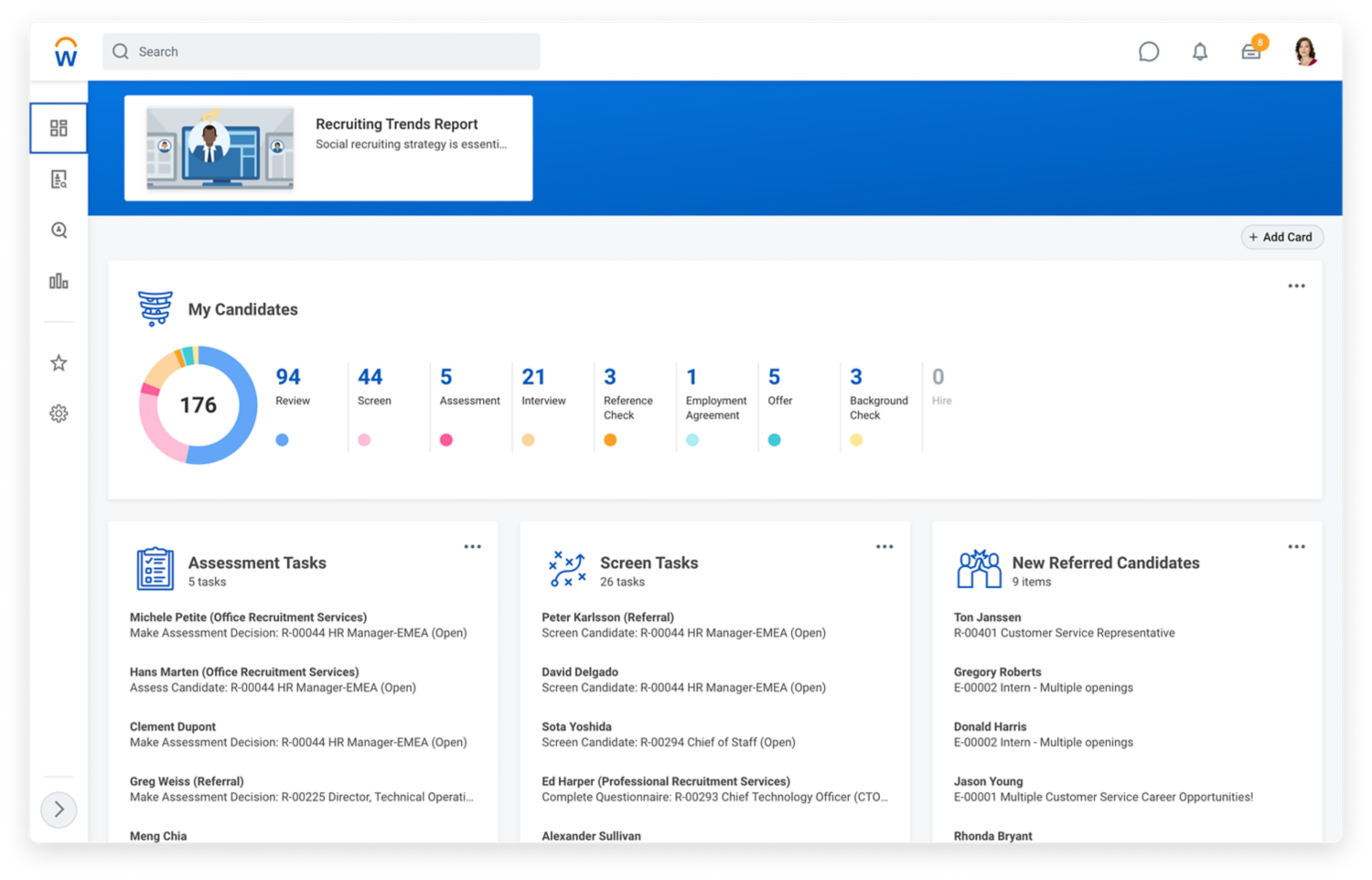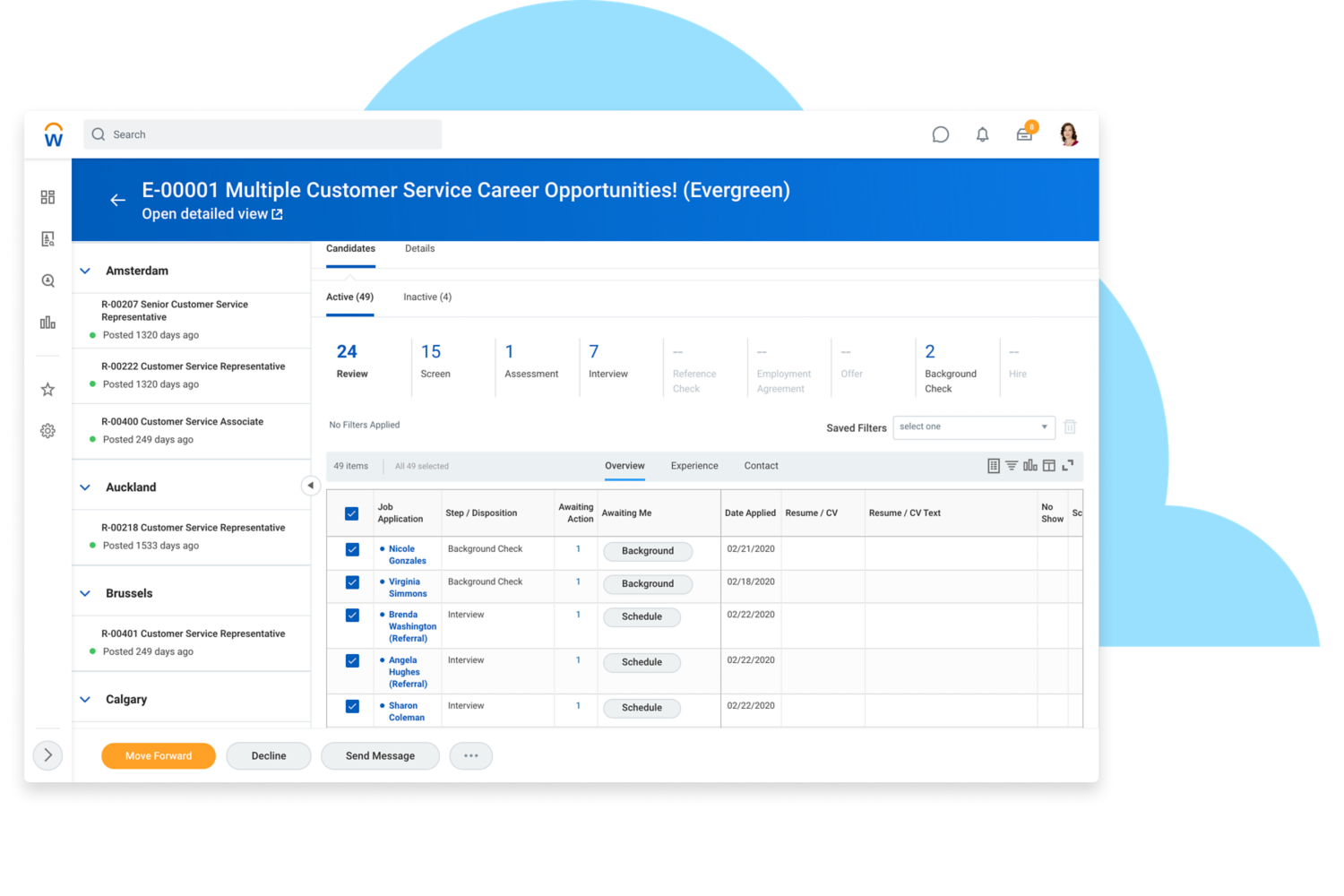 Workday Recruiting customers
No customer reference