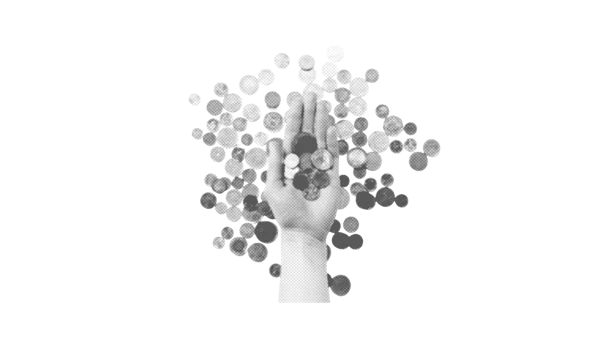 Accounts receivable management is a crucial part of running any business. Neglecting this aspect will result in a lack of liquidity which, in turn, could have serious consequences.
In some cases, customers do not pay immediately and their outstanding money turns into infamous "accounts receivable", accounting data that is part of your business' assets. But accounting data is not the way to ensure the cash flow to pay your bills!
In this article, you will learn how to convert and manage your accounts receivable in order to ensure your business is in good financial health.
What are accounts receivable?
Accounts receivable, as known as client accounts, includes outstandings that have been invoiced, but not yet paid, and that get along with the delivery of goods or services. In other words, ​​it's an entry in the accounting records of a business following a sale and indicating that the product or service has been rendered to the customer, but the latter has a deadline to pay the business.
Once payment is received, the cash account increases, and the account receivable decreases. Some customer credits can be classified as a long-term asset if it is expected that payment will not be received more than one year after purchase.
In practice, when a business agrees to extend credit to its customers, it typically offers 30 days before charging the full amount of the invoice and interest or administration fees.
Why is account receivable management important?
Managing accounts receivables is an essential function of any business organization. It has a huge impact on the financial situation, cash flow, customer relationship, etc. of your business. Good account receivable management will reduce the time and effort of your team.
The basis of all management is to obtain quality information. Thus, if your business wishes to extend credit to its customers, it is essential to set up a good account tracking system to establish a chronological age of accounts receivable.
In other words, accounts receivable management report should enable you at all times to identify the following elements:
Receivables sorted by customer
Invoices sorted by customer
Delay since the issuance of the invoice
Automatic reminder when a customer's account has expired
In order to maintain rigor and avoid loss of control over the amounts receivable from your customers, make sure that your transactions are booked on a regular basis. A great way to see things clearly.
The accounts receivable management process
Accounts receivable management combines different processes, including:
Extending credit and billing: Make sure that the customer is able to pay for your products or services cost before accepting any new customers. To do that, you can use the customer database to decide if you request prepayment or another credit way.


Customer relationship: Managing accounts receivable requires a good understanding and capacity to maintain the connection with customers (if you don't pay attention, it can annoy your customer). Don't forget to answer all the questions and resolve the problems of customers as soon as possible.


Analysis of payment trends: Discover the new payment method helps your business maintain the relation and keep the customer in the long-term. A separate moment in the customer journey, payment tends to be increasingly paperless and manual, with as little friction as possible. Discreet, therefore, but also easy to access and secure ...


Collection and reconciliation of payments received or late payment: It's important to verify the expired date of payment and send the payment reminder. It's not difficult to have consistent communication with customers.
How to improve the accounts receivable management
Multiply the payment method options
Multiplying the payment solutions for your customer increases your chances of seeing them pay their bills quickly. Cash, credit cards, checks, and, increasingly in the business world, electronic payment, must be all payment possibilities that you offer to your customers.
Reward good payers… with a small discount!
In order to encourage your customer to pay you as soon as possible, it is a good idea to offer a discount of a few percentages of the sale in case of full payment within a short period of time. This slight shortfall to which you subscribe will be easily compensated by the reduction in the payment period.
Remind late customers
Many entrepreneurs (especially younger ones, who tend to sanctify their clients a bit!) are reluctant to resort to follow-ups. It's wrong! A clean and professional recovery will be respected by your customers. Taking his phone when the payment deadline has been reached (always give preference to verbal reminders!) is part of the customer service and the necessary maintenance of dialogue with him. Find out what is causing this late payment and adapt your decisions based on them.
Plan a collection policy
While it's no fun, it needs to be. Don't skimp on things that put the health of your business at risk. In order to get paid on time, don't hesitate to set up a late payment penalty billing system and even consider the worst-case scenario by looking into legal remedies.
Offer electronic payment
It is well known that the use of technology often offers the advantage of saving time. For example, offering the option of electronic payment to your customers is very popular in the business world. This very advantageous solution allows an almost instantaneous transfer of sums from your client's account to your company's account. You will thus avoid delays and see the favorable effect on your liquidity.
Request a customer deposit
In several sectors where the product or service to be delivered requires a long period of work, a deposit is requested from the customer to cover part of the work that will be carried out before the next billing. This practice is very advantageous, but the fact of collecting sums before delivery presents its share of risks. For example, if the service is not provided, the amount received represents a debt to your customer that can only be canceled when preparing an invoice. Make sure that your internal accounting will allow you to ensure a good follow-up of the sums collected in advance by your customers.
Key takeaway
Experience shows that account receivable management is one of the customer relationship process parts that deserve to be analyzed and optimized, from billing, receipt, adapting the choice of payment method to the customer profile to organizing the processing of customer payments in an optimized way. A well-managed account receivable allows your business to enhance the connection with your customers and ensure the health of your financial statement.
Software Recommendations