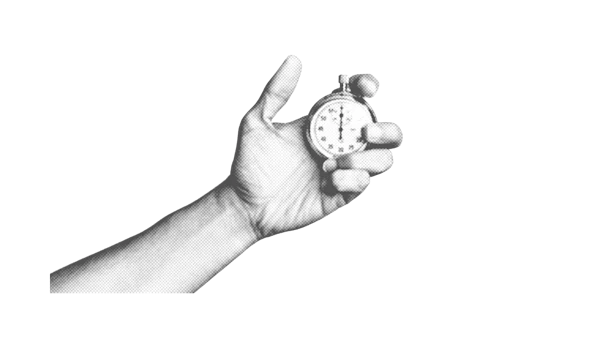 Project management: control the time spent on your activities
For service businesses, the implementation of a project management system is essential for following up timing. You need to know how much time is spent on each project or task, in order to invoice accordingly - flat-rate or depending on the time spent.
Filling out Excel sheets for weekly monitoring is tedious and time-wasting. This is why there are now software dedicated to this task. Discover their benefits on project time management and our panel of tools to help you grow
Monitor your project progress in real-time
With a time management solution, you have an overview of all the projects you're working on with your team. This allows you to immediately spot the projects which are about to exceed the time allocated at the beginning.
Here is a tip: divide a complicated project into multiple tasks. For each activity, indicate the goal and the expected time for its completion. This allows you and your managers then, throughout the project, to be able to detect time-consuming activities and react quickly.
With time management software, your processes are simplified:
Assign tasks to a focal manager: head of the project, customer manager, etc.
Set a deadline for each project
Monitor the progress of the project at any moment both by finding the person responsible and through the project deadline.
Increase your productivity
Monitoring the time spent on each task is a crucial step in the management of your project, for both internal activities optimization and to define how to charge to clients. It is also important that your staff takes part actively in the monitoring of activities by:
becoming aware of the time really needed to carry out a task. An employee following the time management of each task will be more focused
understanding the budget issues. Knowing the time estimated for the completion of an activity or project allows you to visualize and quantify the financial impact on the client's bill
giving teams autonomy. The implementation of such a project management system is a way to increase the autonomy of project managers.
Project management software: an alternative solution
On the market, you can find a lot of time management solutions. However, most of project management one includes time-related features with all the benefits related to project management.
By choosing to implement an online project management solution to carry out the timing follow up of your company, your information entry process will be simpler and quicker.
Your employees note their working time throughout their day. The time entered is directly displayed on the web app interface.
A daily overview is carried out in order to make changes or implement a validation process.
This hindsight of the information entered allows you to reallocate the time to projects which need it.
Optimize your quotes
Dashboards are key to analyze the performance and monitoring of your projects. With a project management solution, unlike an Excel spreadsheet, you benefit from a history of the activities and statistical data for each project. For example, you obtain the average time spent on a given type of activity which you regularly complete.
Moreover, you will be able to estimate the average cost of each activity thanks to the hourly cost of all of your employees working on the project.
From there, you have a number of elements to achieve a sufficient profit. It is then time to adjust things if you spend more time than predicted on certain tasks. You can adjust your price estimates for your next quotes or even reorganize your internal work processes to near the desired objective.
Beyond financial impacts, this statistical data brings you peace in the organization of your work. You will better predict the delivery times of your work and be more efficient in your daily functions.
Our selection of software to better manage time
We talked about the benefits of using a time management solution to save time, let's now focus on some platforms:
Freedcamp
Freedcamp is a solid cloud project management tool. It is offered through a modular structure to better meet any different need. Some of its features offer you the tools you need to boost your time management.It is provided for free for non-profit, teachers etc. In order to help them in getting collaborative and managerial software.
Among its features:
Time tracking
Gantt chart
Recurring tasks
Clockodo
Clockodo is a pure time management solution. It allows to track time for both people and projects. Easy-to-use and transparent, this tool will help you issue your invoices faster: thanks to a precise time tracking, you know exactly what to invoice to your clients. It is available online or via a mobile app to achieve better flexibility.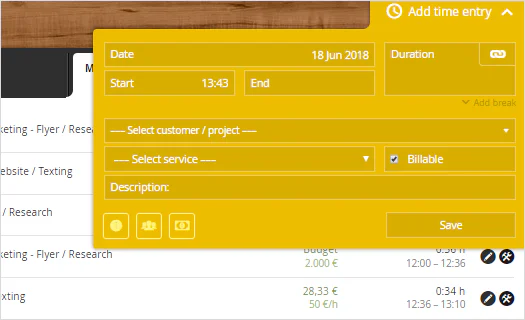 This software will allow you to:
Track time
Monitor of resources
Invoice your customers
Smartsheet
Smartsheet is a project management solution that will be easily integrated with your already existing tools. This program will boost your productivity thanks to its end-to-end work execution platform.
Smartsheet is also able to allow cross-team works.
With Smartsheet it will be possible to:
Monitor task statuses
Create and follow-up Gantt charts
Share agendas to monitor progress
Boost your time management with a little effort
Now that you have seen solutions and benefits you do not have any excuse, you just need to try our solutions and let us know your opinion!
Best tools for you