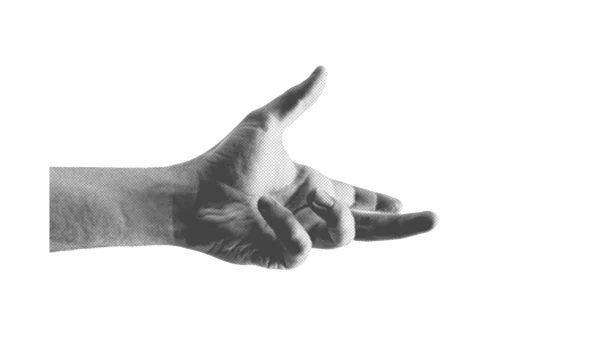 4 main steps for an effective project resources management
How to effectively plan and monitor project resources management? Here are our tips and best practices to adopt!
Every project requires resources to contribute to its implementation and ultimately its success. The successful management of a project translates into efficient steering of the various project resources. These must be determined as early as possible, ideally before the project is even launched.
You have to make sure that you use the resources that are essential to the smooth running of the project and make sure that you optimise its management. Find out more about the types of project resources in this article.
The different types of resources in a project
A resource is a material or immaterial entity exploited for the realisation of a task. Which resources are involved in the implementation of a project? They can be divided into the 4 following categories:
human resources – team members,
material resources – raw materials and machines, tools, equipment, resource management software,
financial resources – project budgets,
time resources – project plan, project schedule, time invested.
How to manage project resources effectively?
Resource planning is one of the success factors of a project. It is anchored in the management of a project in the broader sense, which includes:
the planning of the various tasks and their total duration,
identification of the resources required,
the assignment of tasks to each resource (according to profiles and skills),
drawing up the provisional budget, etc.
All of this is orchestrated by the project manager who must ensure that the project is profitable and that deadlines are met.
Step 1: Estimate the necessary resources
Referring to the resource typology above, estimate resource needs as accurately as possible. To do this, you will identify all the resources needed for the project, whether internal or external, and in terms of human, material, and financial resources.
This stage is not that easy, as it takes place before the start of the project, at a time when there is still uncertainty as to how the project will proceed.
👉 It may be a good idea to draw on your own experience as a project manager or to refer to your organisation's archives of successful projects similar to yours, in order to learn from past experiences.
Step 2: Create a resource plan
The planning visually represents the organisation and your resource requirements, whether human, material or financial, over a given period.
For example, you can use the Gantt chart to plan your project:
you see how resources are allocated according to tasks and time,
and whether there are any conflicts in resource allocation.
Step 3: Track resources
To assess a situation and make the necessary decisions, you are best advised to use Key Performance Indicators (KPIs).
Use these indicators to compare the "expected" with the "achieved" tasks on several levels:
human resources: how productive are the resources?

Calculation example: number of man-days allocated to a task ✕ the percentage of completion of this task.

material resources: what is the availability or capacity of such equipment?

Equipment load = a number of hours of work planned on a piece of equipment compared to the number of hours available on it.

financial resources: what is the current cost of my project? Is it within the allocated budget?

Calculation example: addition of all expenditure on the project up to time T.
👉 Then compare the results obtained with what was initially planned and make the appropriate decisions according to the situation, whether in terms of keeping to deadlines or consuming the budget.
Step 4: Anticipate risks and manage the unexpected
Project management has its ups and downs. Constraints as well as risks can affect the smooth running of the project. It is therefore strongly recommended that you prepare for all eventualities:
How to react when a machine breaks down?
What to do if an employee leaves the project?
What to do if one of the suppliers goes bankrupt?
How to manage a possible water leak in the premises used?
If such situations occur, having solutions thought out upstream will limit the difficulties that can harm the project.
☝For human resources, in particular, try to anticipate potential turnover:
for any departure, plan for a handover with the replacement and thus facilitate the resumption of the position.
Even better: keep a list of people who could replace a staff member following an unexpected departure or extended sick leave, or come to reinforce the team in the event of a work overload.
What's the best way to Manage your Project Resources?
Resource management is essential to any project and must be taken into account in your project charter even before it starts. Planning, availability, and assignment management, as well as resource optimisation are among the key factors for the success of a project.
Specialised software solutions allow certain equations to be solved in a fluid and automated manner. Their functionalities, designed for project managers, also contribute to increasing the productivity of your teams through an equitable distribution of the workload and the simplification of certain tasks.
Now, to make sure the management of your resources is optimised, we advise you to:
set a precise project roadmap before launching your project;
use a project management tool, such as monday.com, to keep an eye on your resources and the equitable distribution of the workload throughout your project. This is an intuitive platform that will help you manage your teams and projects with the help of dashboards, time tracking, and total customisation.
You are now prepared to anticipate problems that may arise and act more quickly and efficiently to solve them!
How do you manage your project resources? Feel free to share your tips and advice, forever better management!
Best tools for you