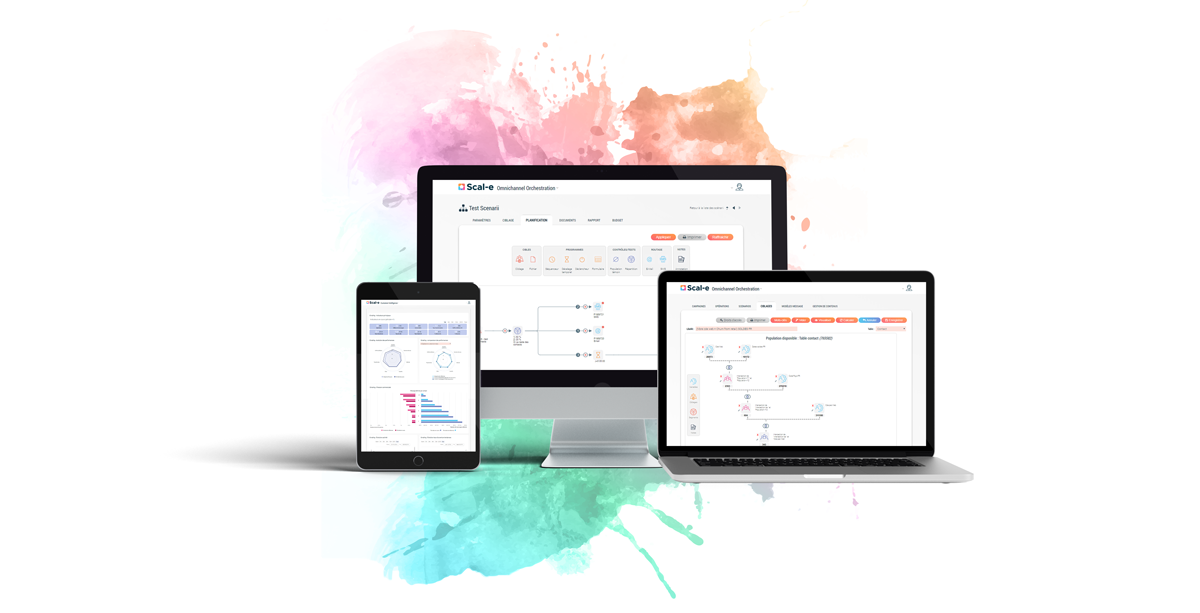 Scal-e
Presentation of Scal-e
Scal-e helps brands deliver the right message, at the right time, to the right person and through the right channel.
However, the issue of customer relations depends directly on the quality of the customer knowledge.
Without precise and up-to-date customer intelligence, it is impossible to build quality, personalized and relevant relationships. An impeccable customer-centric database is therefore necessary to effectively manage relational strategies, recruit, animate or develop long-term loyalty.
That's where we come in.
Scal-e, via the implementation of a 100% tailor-made DataMart, makes it possible to capture all the data and organize them around unified profiles in order to personalize omnichannel interactions and to have relevant, reliable and actionable information available in real time.
We wanted to take the issue further , with a platform architecture designed to execute rich, fluid and real-time relational strategies, by connecting around this reliable and unique DataMart, all the complementary tools to create audiences (scores, aggregates, segmentations, targeting, ...), orchestrate communications on all channels or for steering purposes with native integrations of business intelligence or reporting tools.
Scal-e's 5 modules :
Data Management (collection, processing, standardization, profiles unification ,...)
Audience Builder (scores, segmentations, aggregates,...)
Omnichannel Orchestration (email, sms, social networks, digital card,...)
Loyalty Management (loyalty programs, SmartForms, etc.)
Customer Intelligence (tailor-made dashboards, analytics,...)
Advantages of Scal-e
Modular

Customized

Evolutive
Prices and features of Scal-e
Customer reviews about Scal-e (0)
No reviews, be the first to submit yours.