CFAST is a SaaS solution developped 8 years ago by french telecom operators. We now have worldwide clients.
CFAST helps you tu run your business from prospecting to billing.
CFAST is used by MVNO's, MVNE's, service providers, A-level, B-Level or C-level telecom operators.
Each CFAST is tailored for our clients, from a plug and play solution to personalized features.
CFAST can be hosted on our servers or yours.
Our features :
CRM -> hunt your futur clients on your CFAST
Billing -> manage your CDR, your reccuring revenues, unpaid bills in a few clicks, we also have piracy detection
Provisioning -> connect your CFAST to your providers and order services to them (VoIP, mobile, data or others).
Extranet for client -> Give acces a to a personalized extranet to your clients. They will have access to their documents, statistics or a request feature.
Ticketing -> Manage your trouble tickets on your CFAST
Reporting -> Your CFAST will generate important activity reports
Wholesales -> Create an ecosystem where your resselers will have acess to a CFAST branded with your colours. They will have access to your features (provisioning on your services, create a trouble ticket, charge their clients etc...)
Editor: Gestion Systemes Telecom
Strengths of CFAST - telecom software
CFAST - telecom software demo and screenshots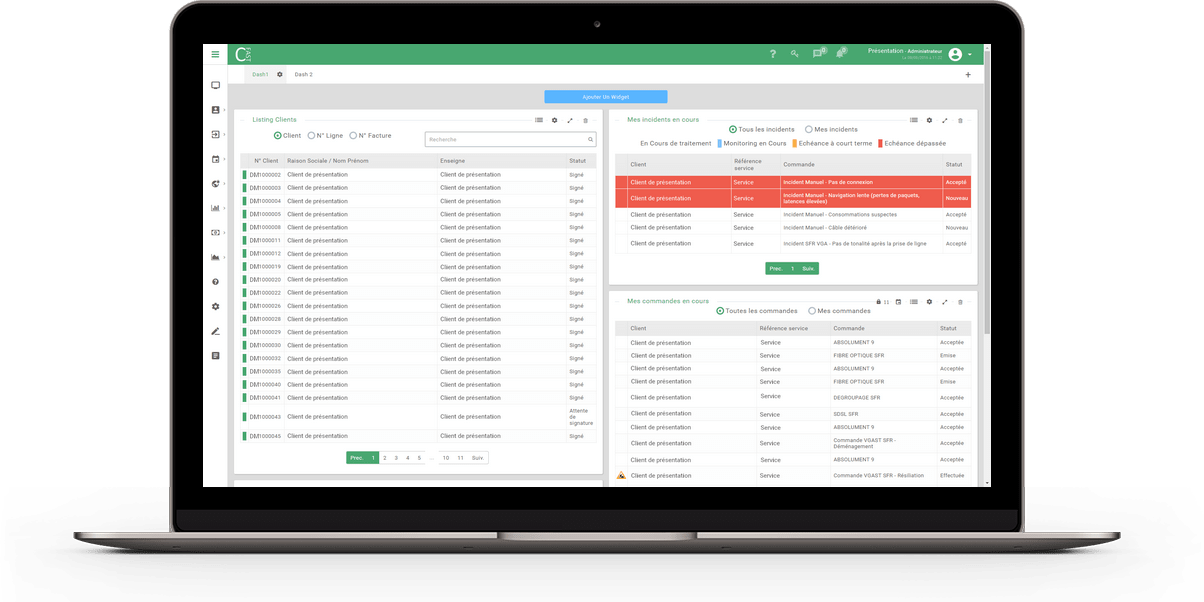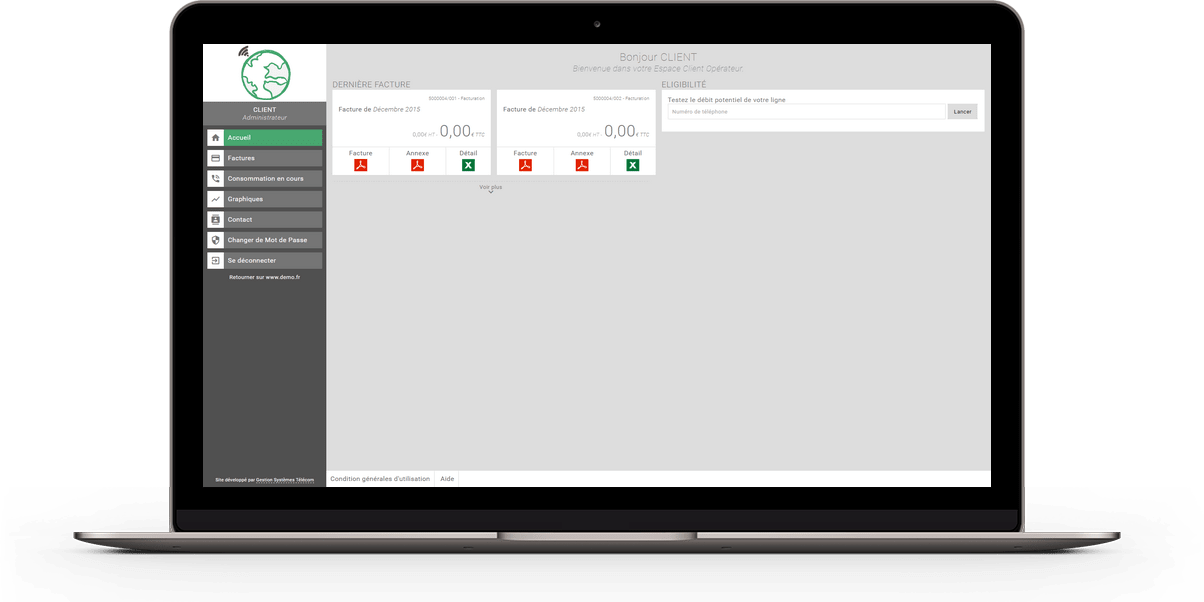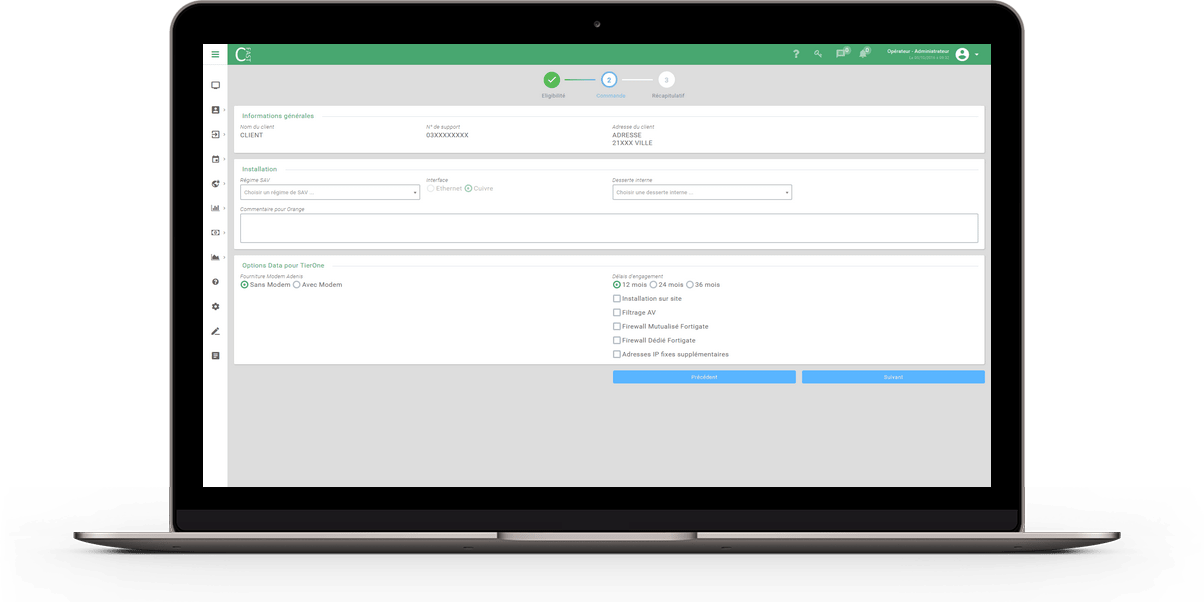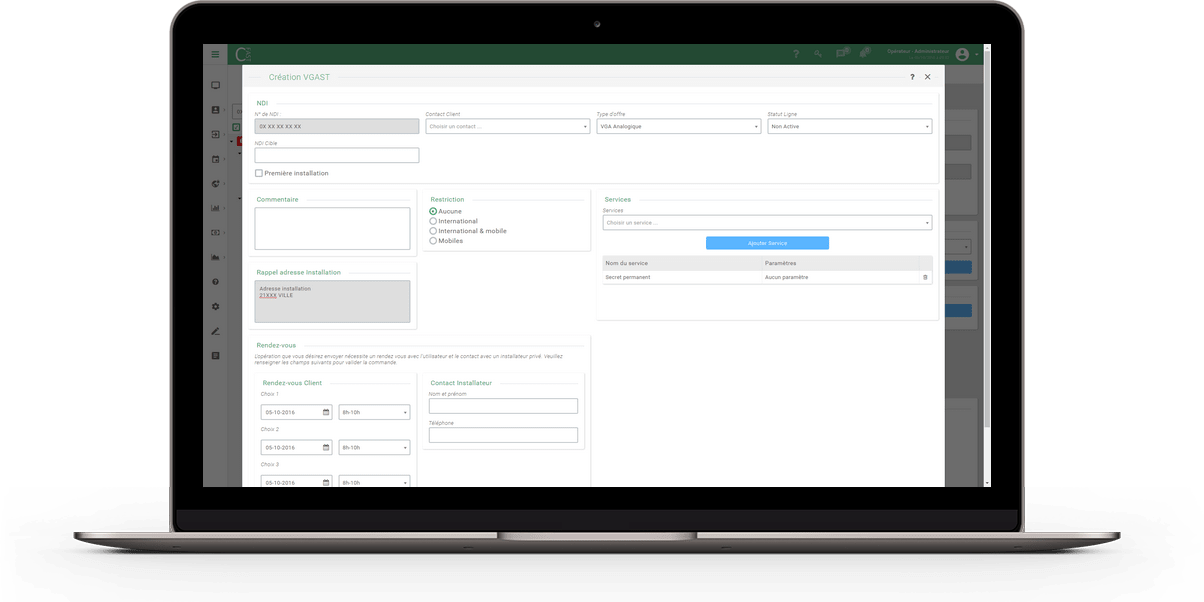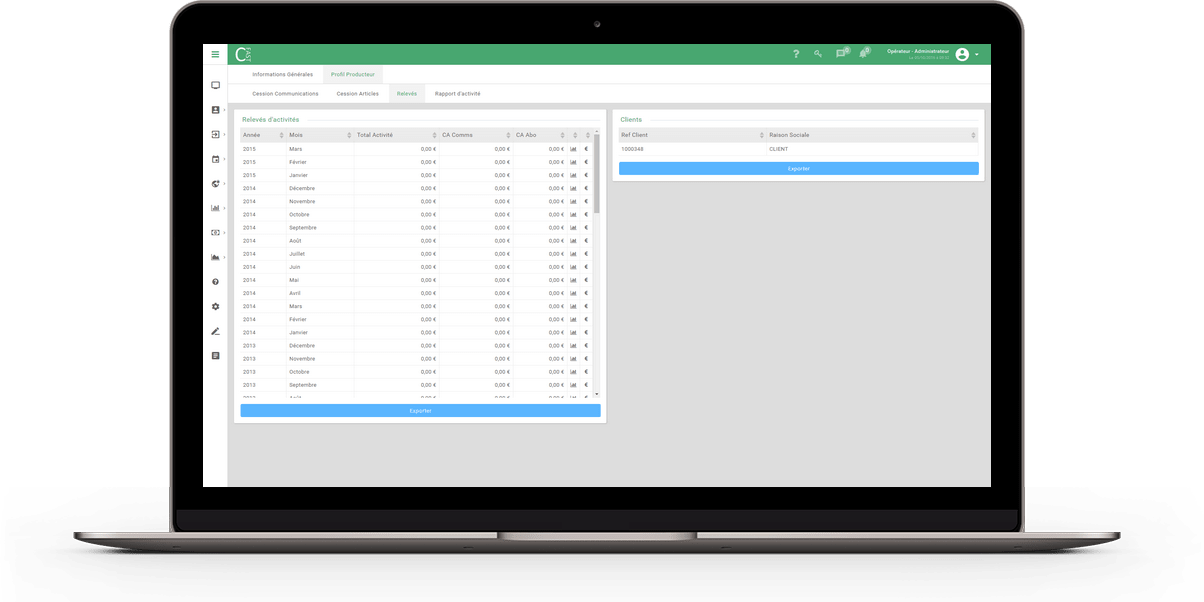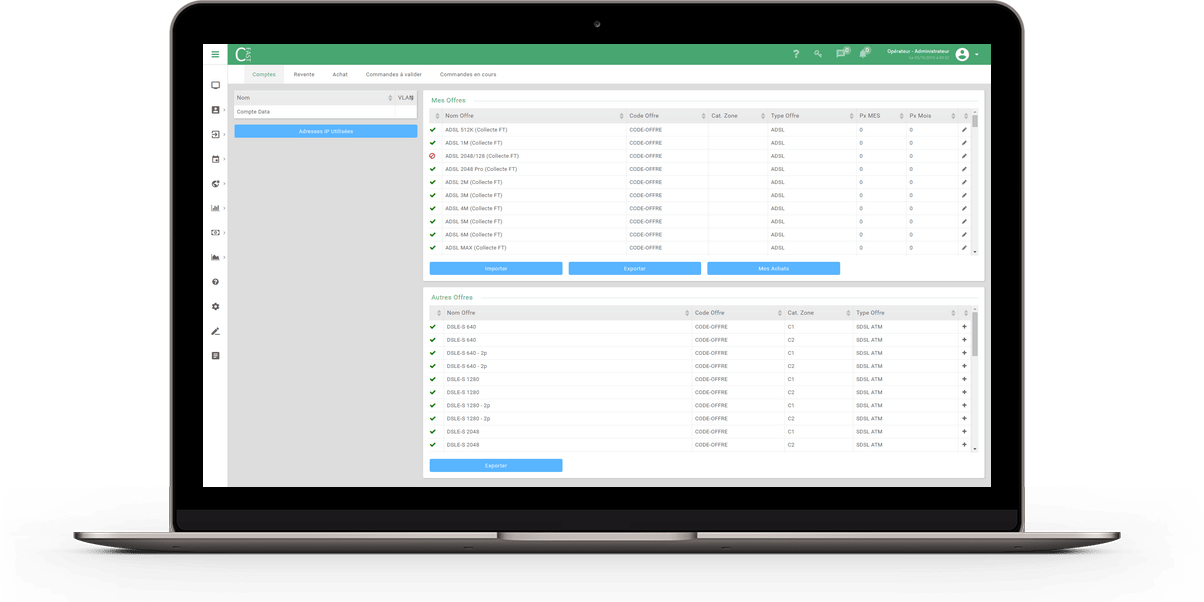 CFAST - telecom software customers
No customer reference