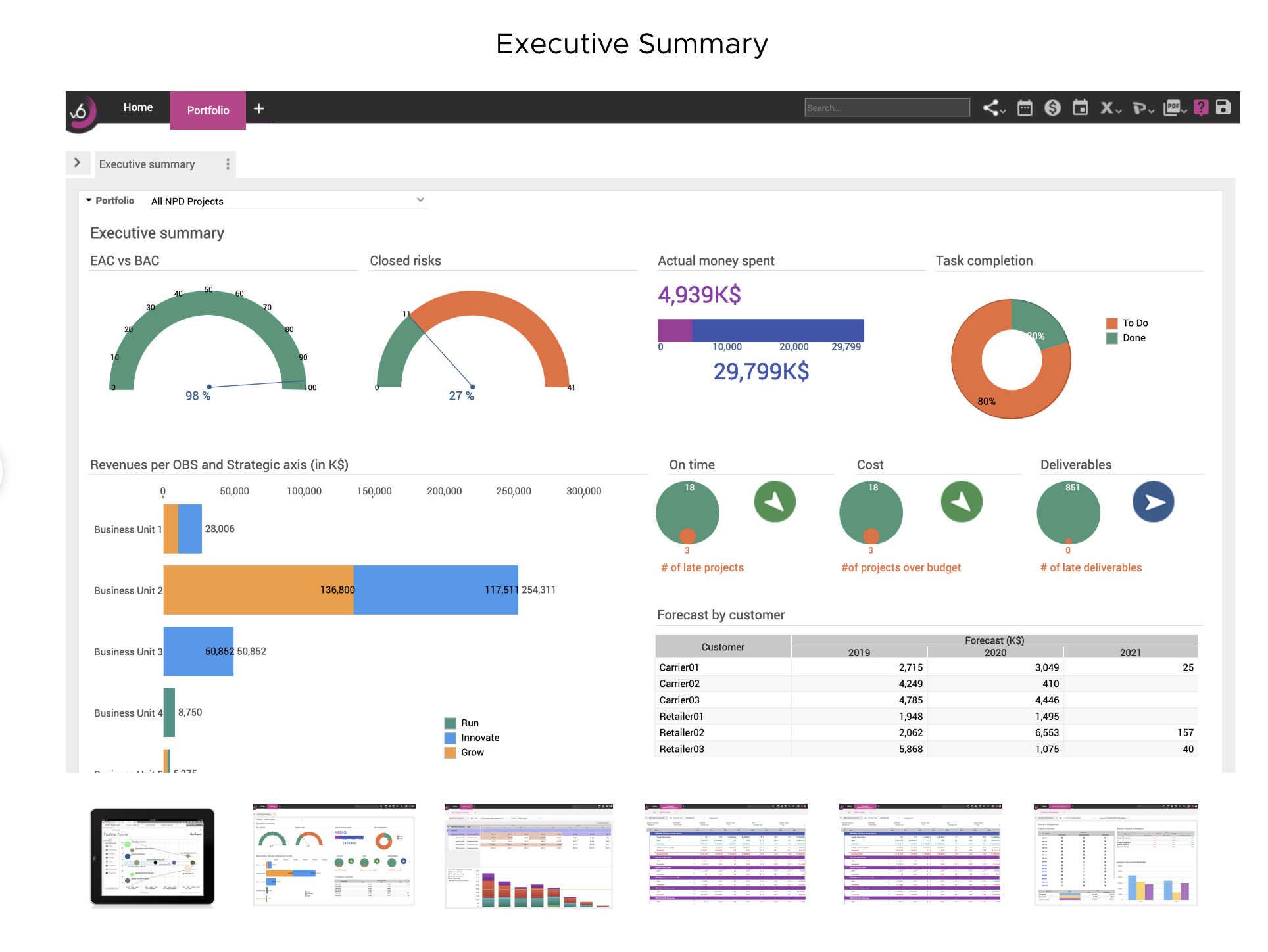 Planisware Enterprise
Presentation of Planisware Enterprise
Planisware enterprise is a portfolio and project management software that provides budget reports, forecasts, schedules, resources, and actuals.
Planisware Enterprise for project management
Planisware Enterprise covers a company's entire project management in a single platform and, offers many features to manage projects in the best possible way.
Planisware Enterprise can be used for:
New Product Development (NPD)
Engineering
Maintenance and small scale production
IT PPM when resource management is a key requirement
This software is suited for medium and large organizations that range from fifty to tens of thousands of users.
Planisware Enterprise improves communication within companies.
Planisware Enterprise is also useful for communication within a company because it promotes teamwork thanks to collaborative tools such as document management and enterprise social network.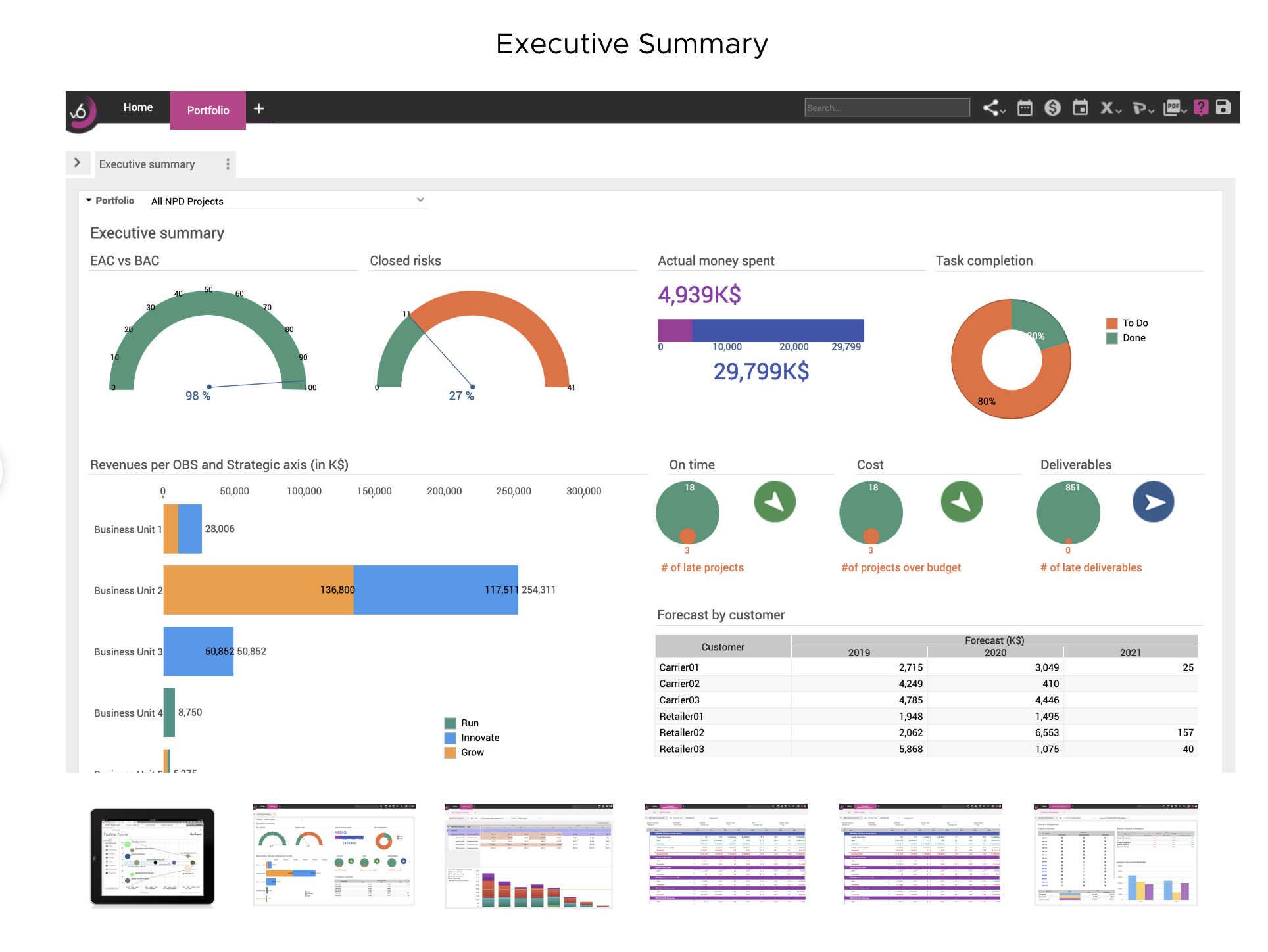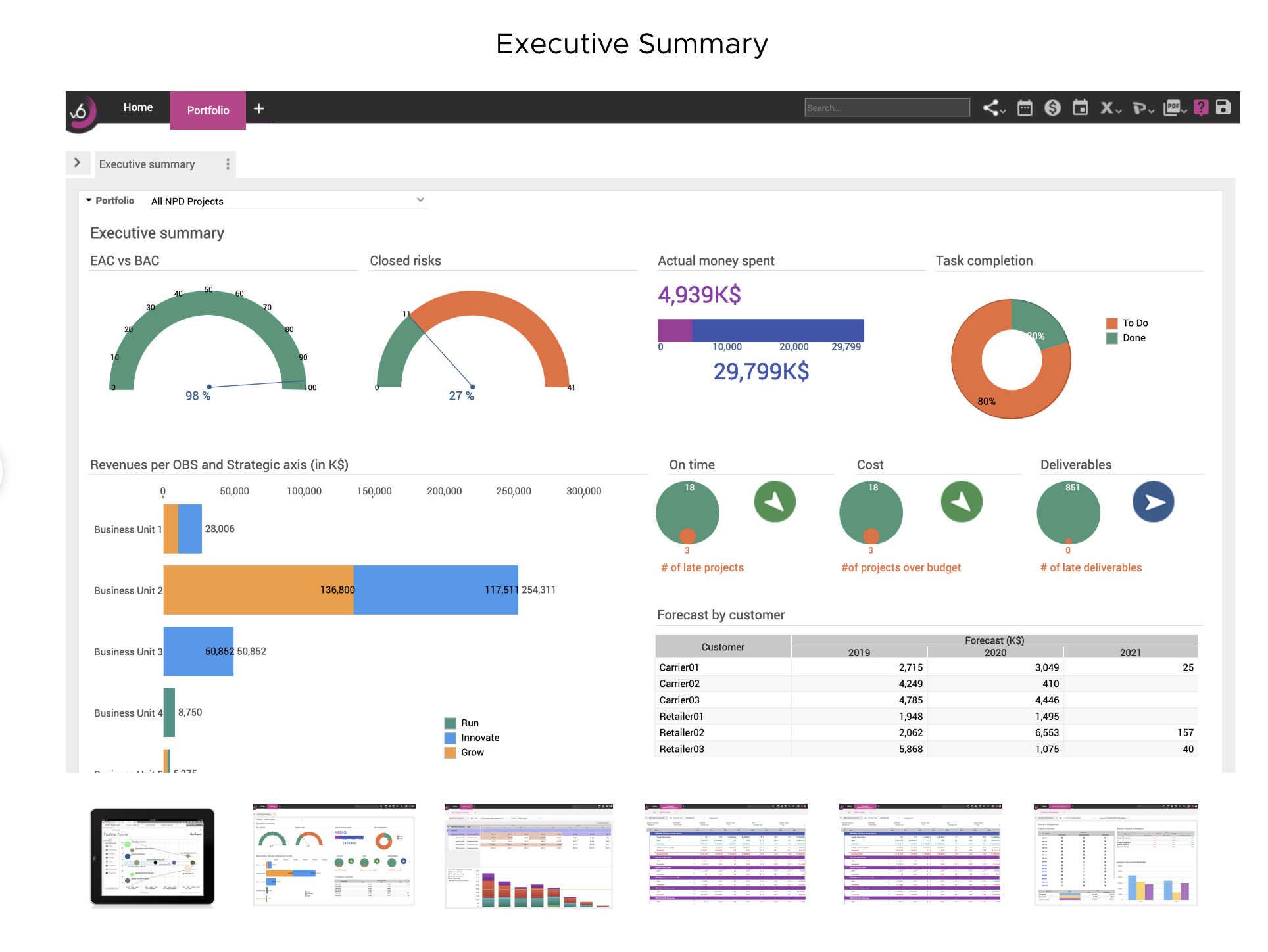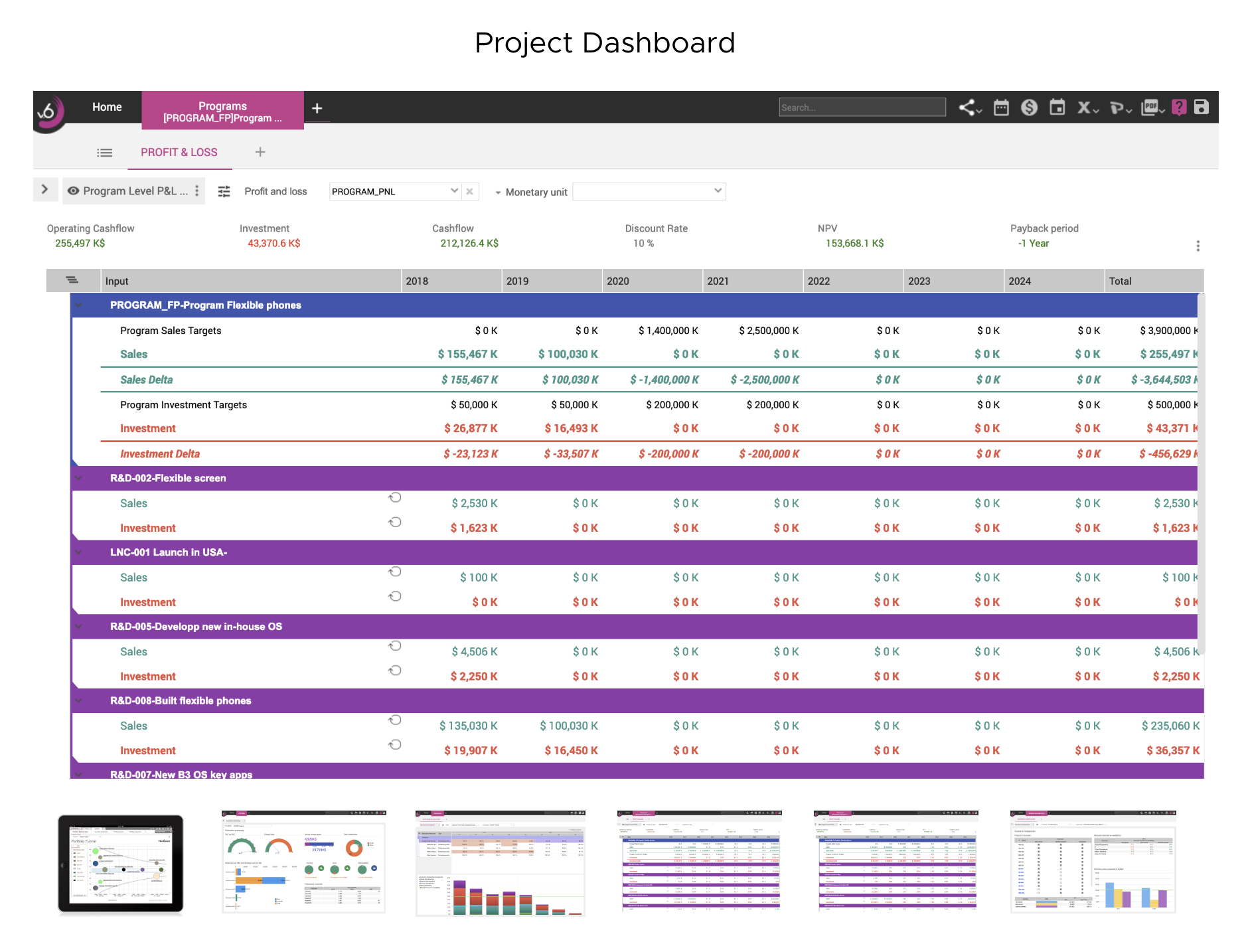 Prices and features of Planisware Enterprise
Customer reviews about Planisware Enterprise (0)
No reviews, be the first to submit yours.