SuitePro-G: in summary
SuitePro-G is the ideal business solution to manage your projects in real time and that adapts to your needs
What is SuitePro-G?
IQar, a French Pure Project Player and software publisher, designed SuitePro-G, a project portfolio management software that has been on the market for more than 10 years now.
SuitePro-G is a pragmatic, methodological, educational, affordable, and integrated tool
SuitePro-G software's strenghts
SuitePro-G software brings together all the best practices in project management :
A configurable tool that inspires a common Project culture
A complete tool (Programs, Project Initialization, Scoring, Kanban, Gantt chart, Complete Reporting, Project Health, Workload Plan, Budget, Risks, etc.)
Integrated KPIs aligned with your strategy!
Resource management (timesheets, tasks left to be done, etc.)
A tool connected to other business tools such as Teams, Power BI, Jira, Zoho, Trello, etc.
An innovative tool supported by its professional mobile application and its voice assistant.
The tangible benefits of using SuitePro-G?
Master the management of your projects, from the start of a project to its completion, including planning, execution and resources and costs control.
Mobilize all the stakeholders in your organization and unite on the governance process of your project portfolio.
Align your strategy and your project portfolio.
Move your project management in Microsoft Teams.
Request your access now on suitepro-g.com
Its benefits
Ready to deploy - Easy to use
Comprehensive and innovative functional coverage
Connected to other applications (Teams, Outlook, etc.)
Certifications:GDPR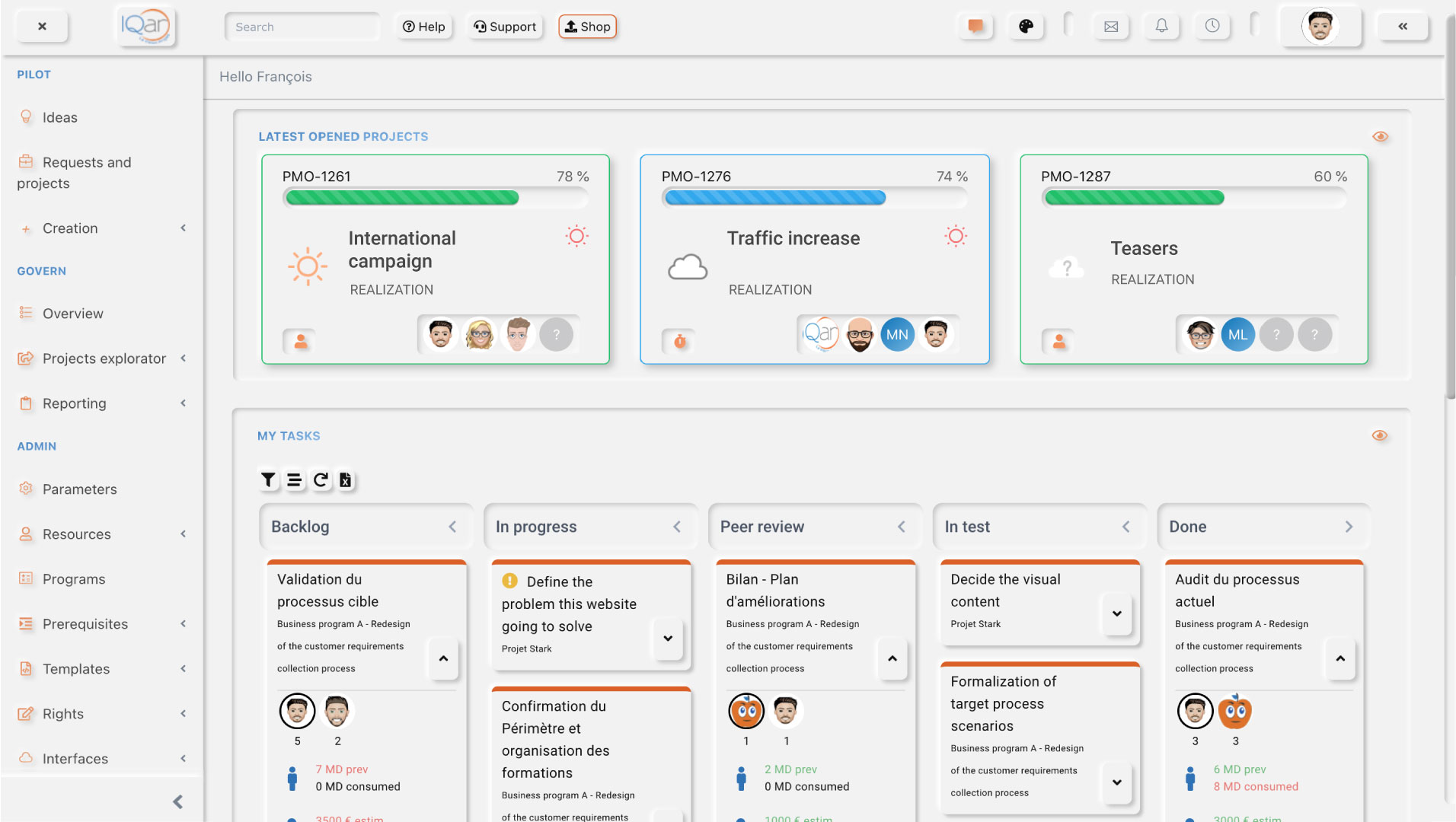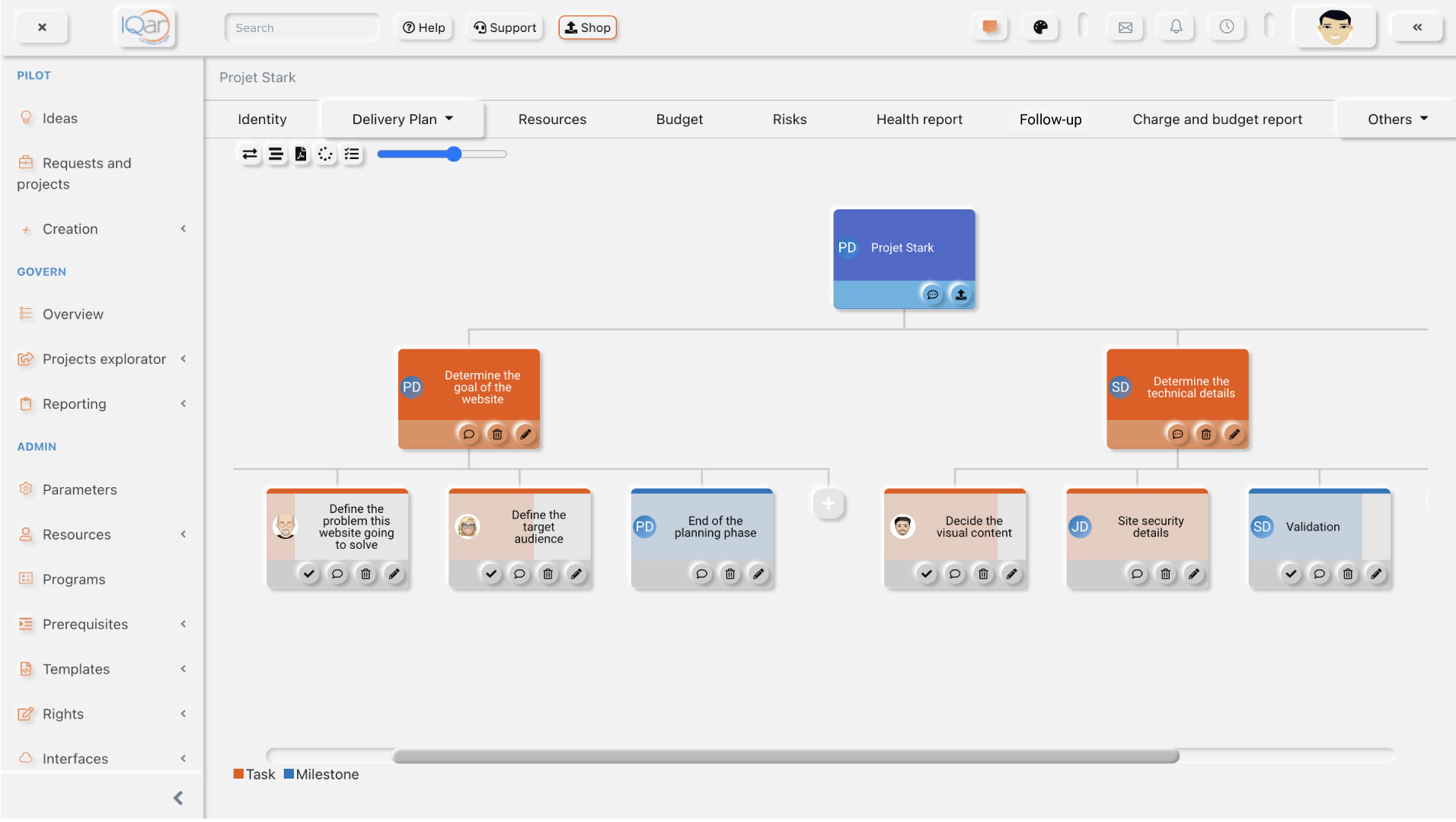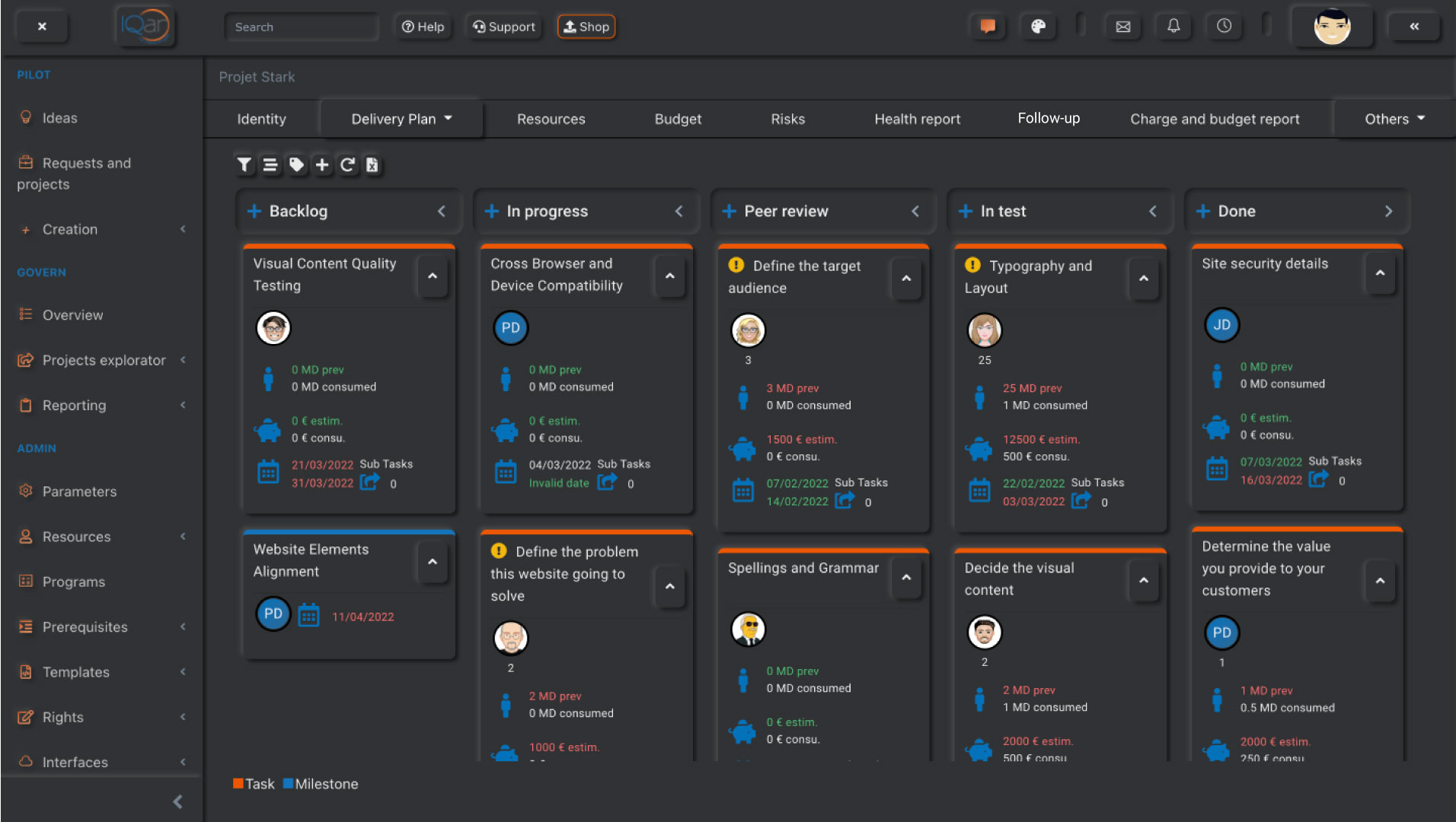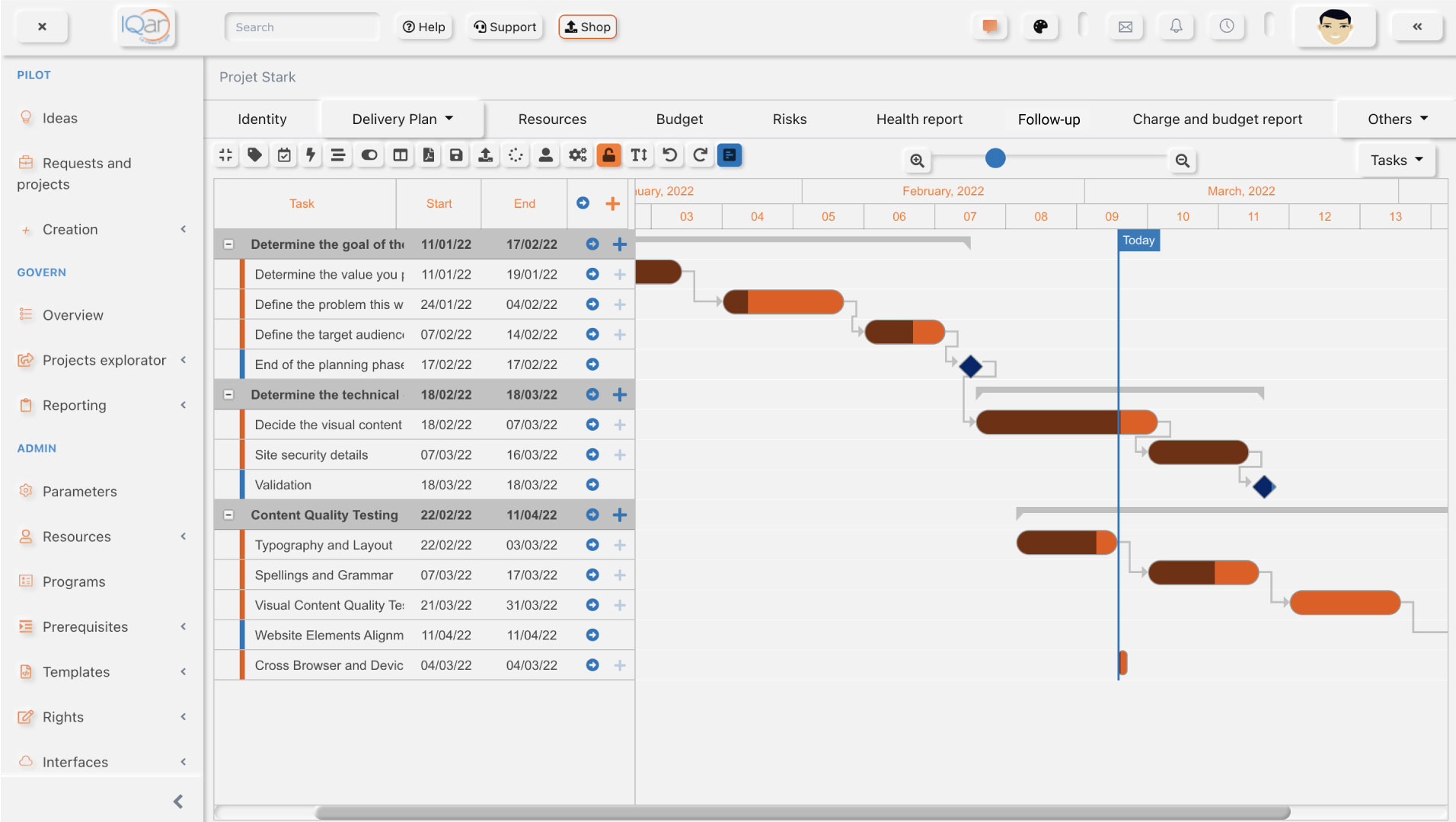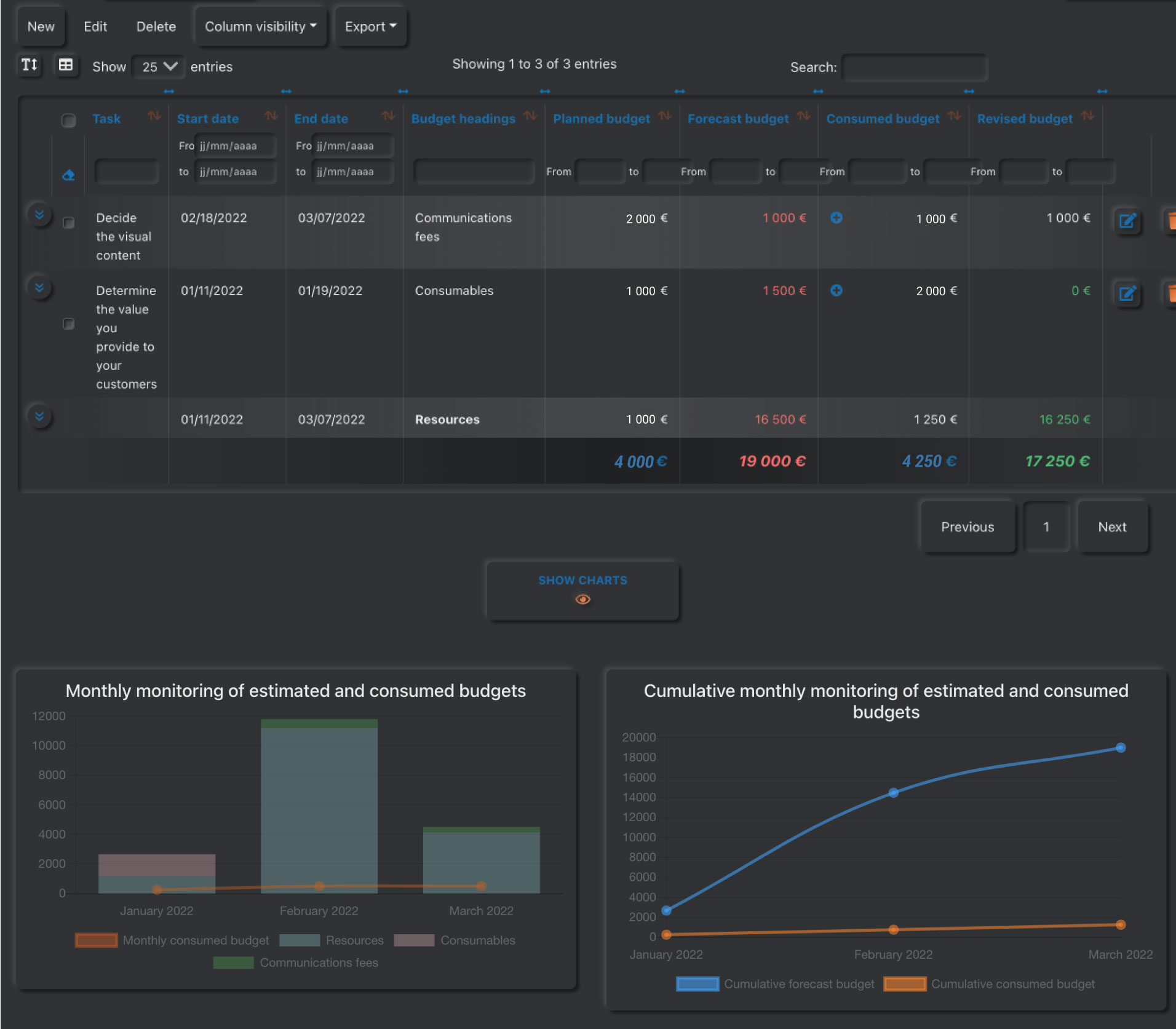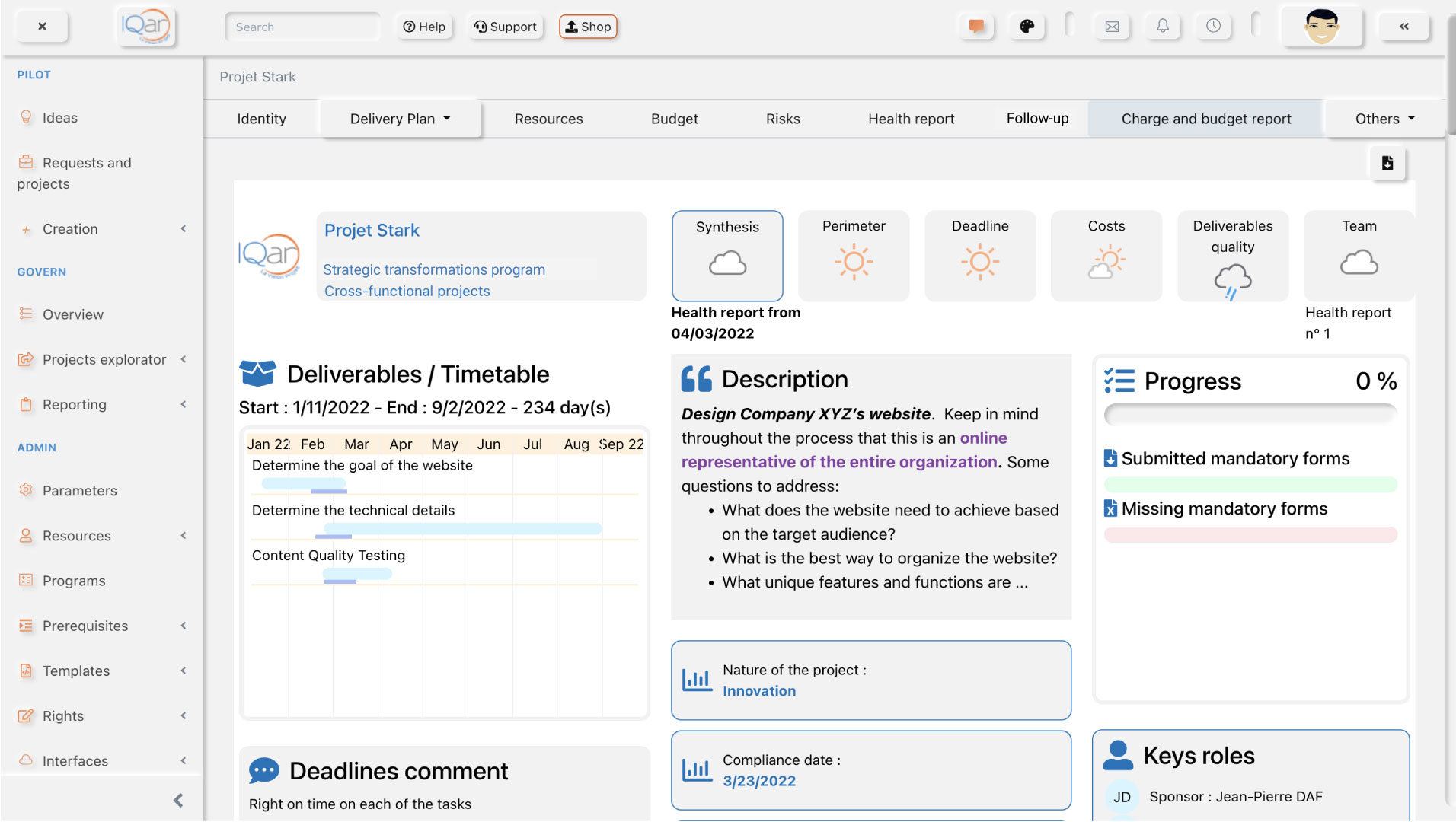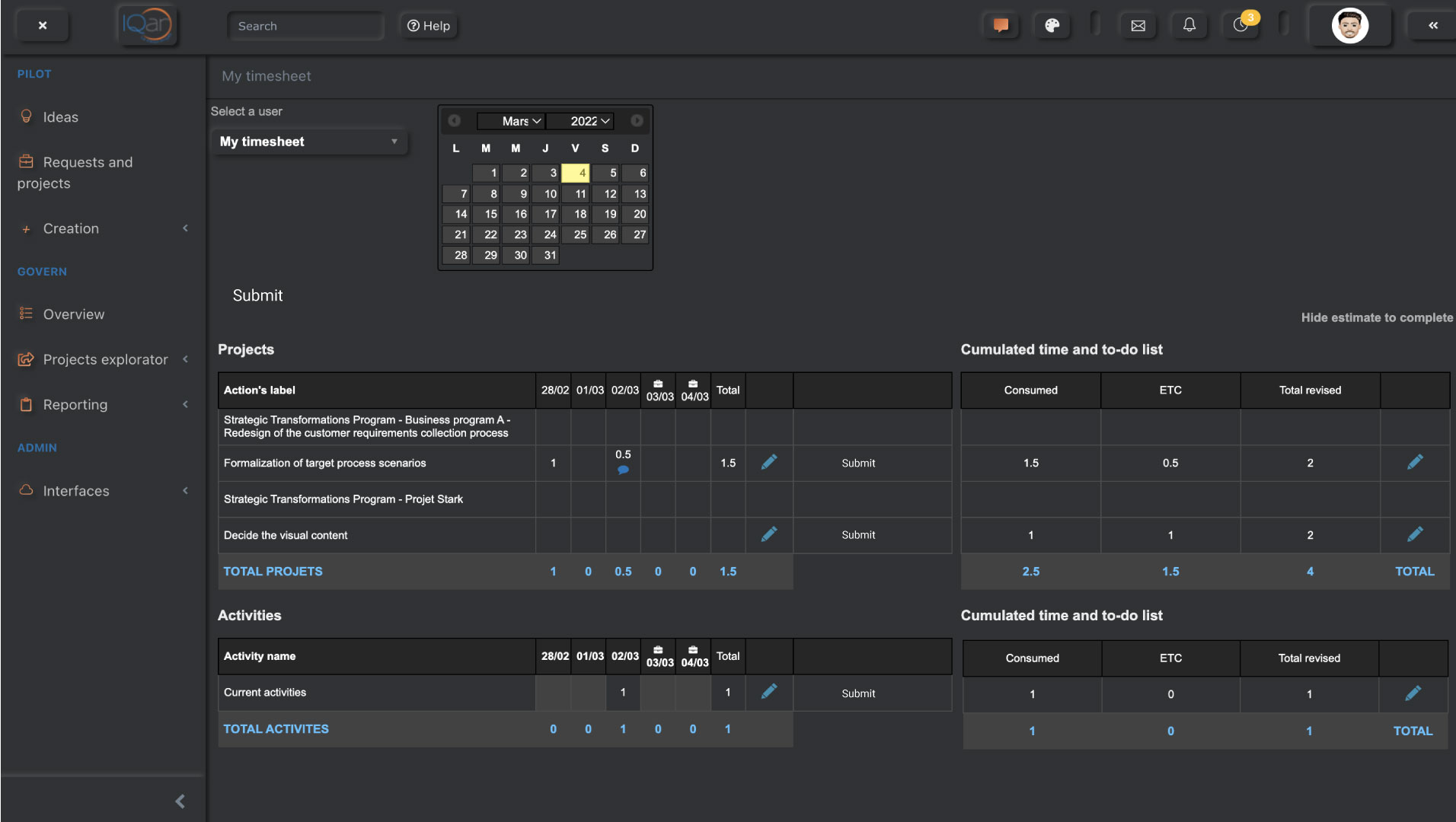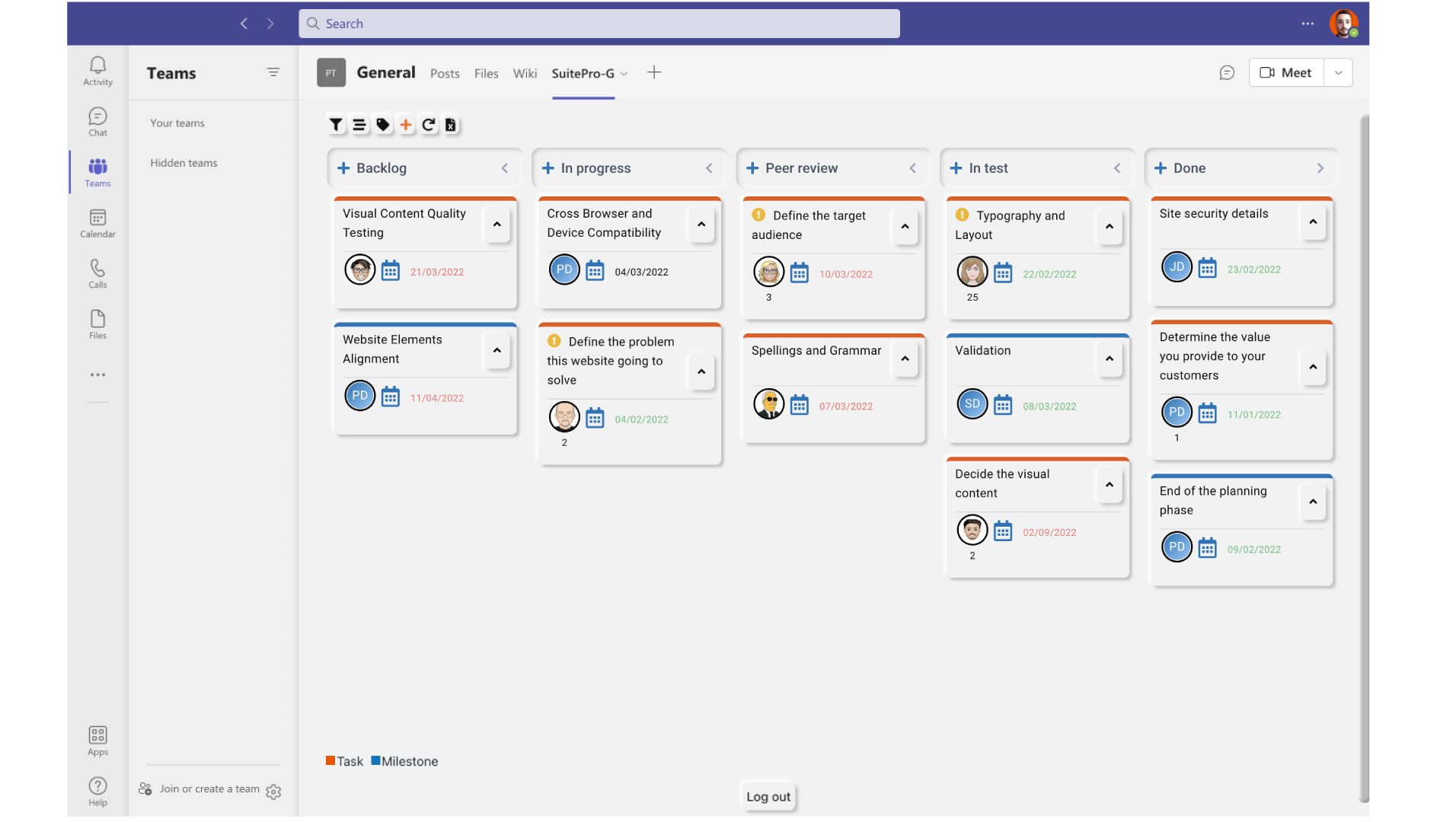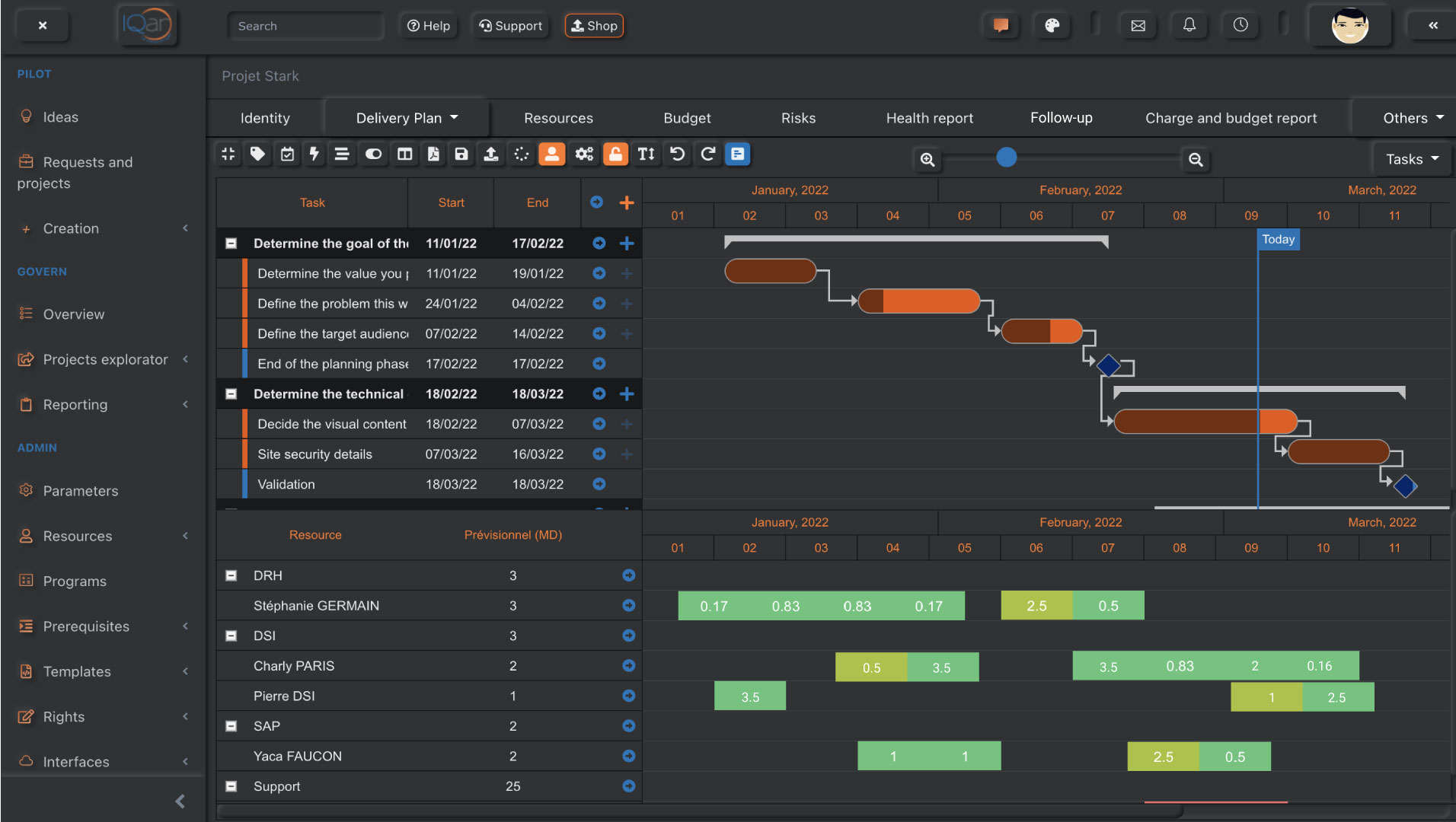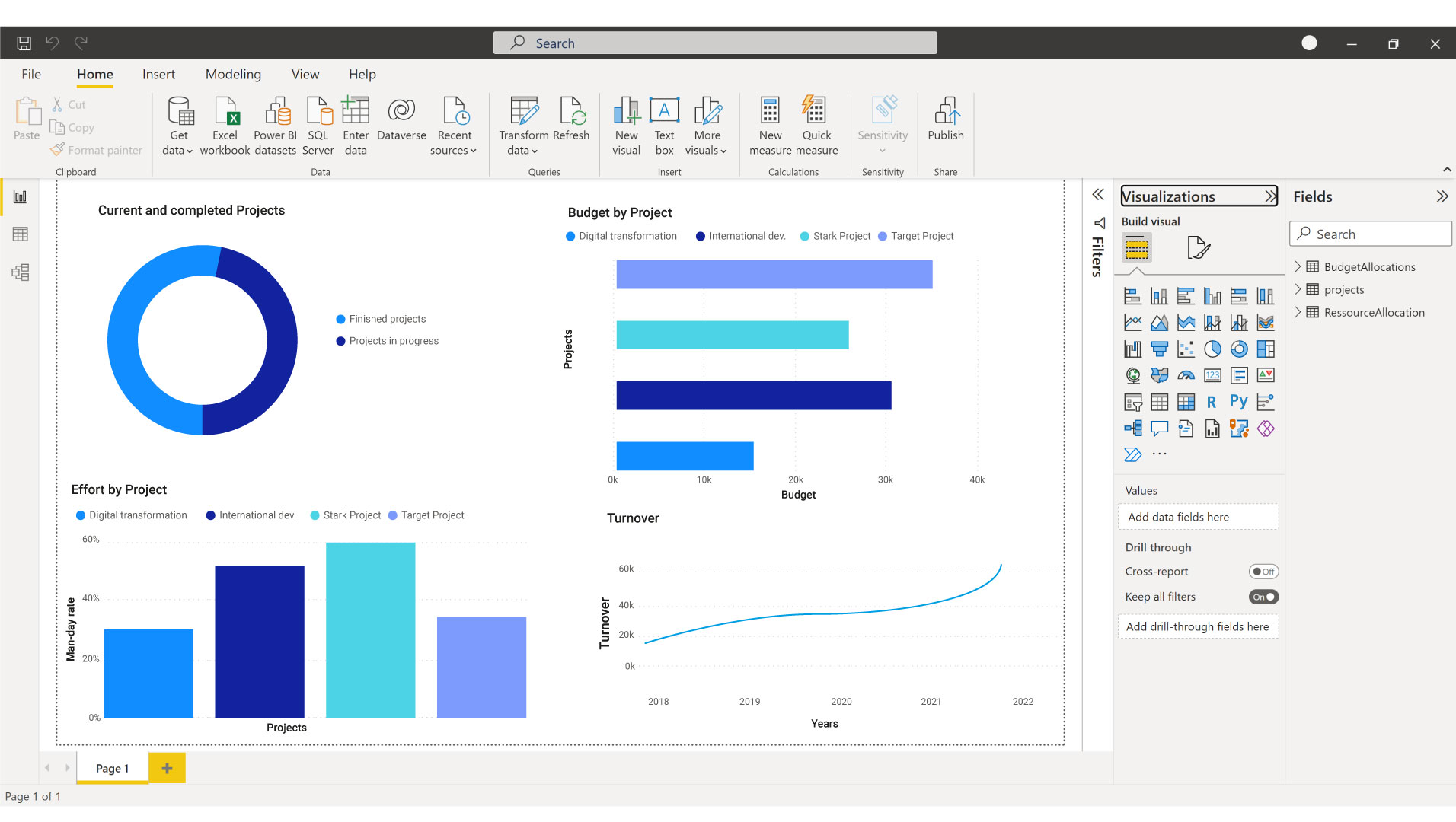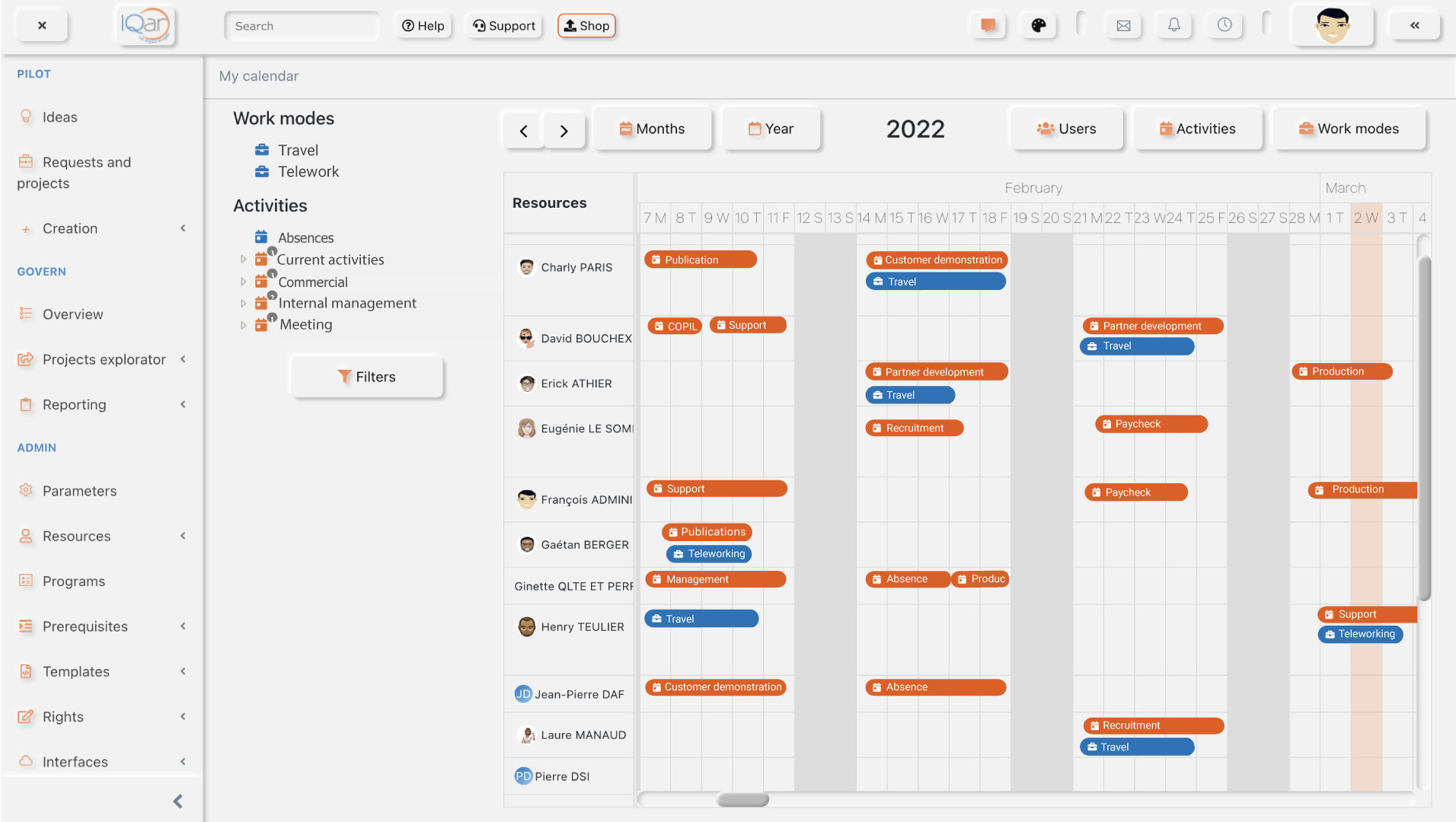 SuitePro-G: its rates and features
Appvizer Community Reviews (0)
The reviews left on Appvizer are verified by our team to ensure the authenticity of their submitters.
No reviews, be the first to submit yours.