Greenhouse: To Be Discovered
Greenhouse Software designs tools that help companies source, interview, hire, and onboard the right talent. Headquartered in New York City with an office in San Francisco, Greenhouse was founded by Daniel Chait and Jon Stross. Recognized as the 2017 Best Place to Work in the U.S. by Glassdoor, Greenhouse currently works with over 1,500 of the world's most innovative people-driven companies, including Airbnb, Slack, Snap Inc., and more.
Greenhouse Advantages
This computer tool relieves you of the constraints related to storage, making it easier to operate on a daily basis. The information related to the software is then stored at Greenhouse Software. With features such as Knowledge Base (tutorials, demos), strict server access control and online training (webinar), Greenhouse is highly appreciated. There is no need to manage assistance or updating, Greenhouse Software takes care of it. Whether your operating system is Linux, Mac or Windows, Greenhouse will be available for use, simply through your browser.
We have other Applicant Tracking SaaS (ATS), which you can view immediately by clicking on the Compare section at the top of this page.
Editor: Greenhouse Software
Greenhouse demo and screenshots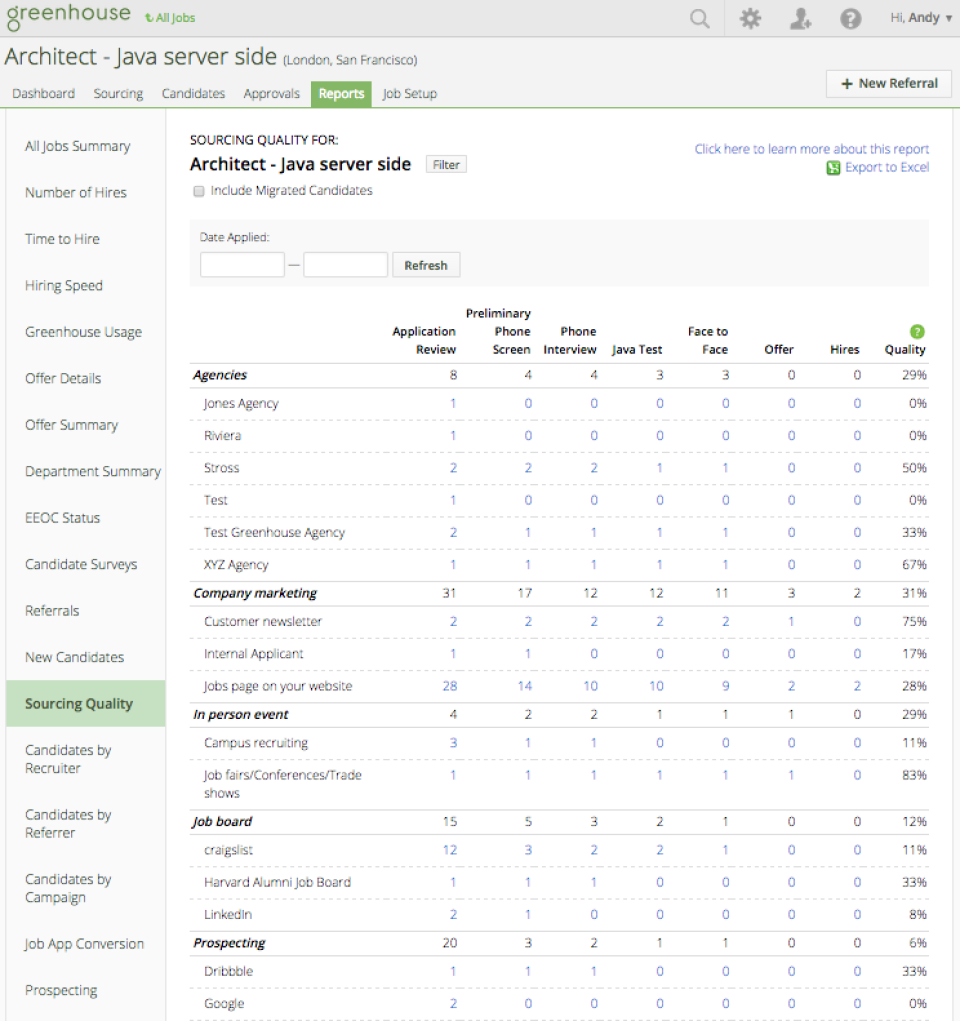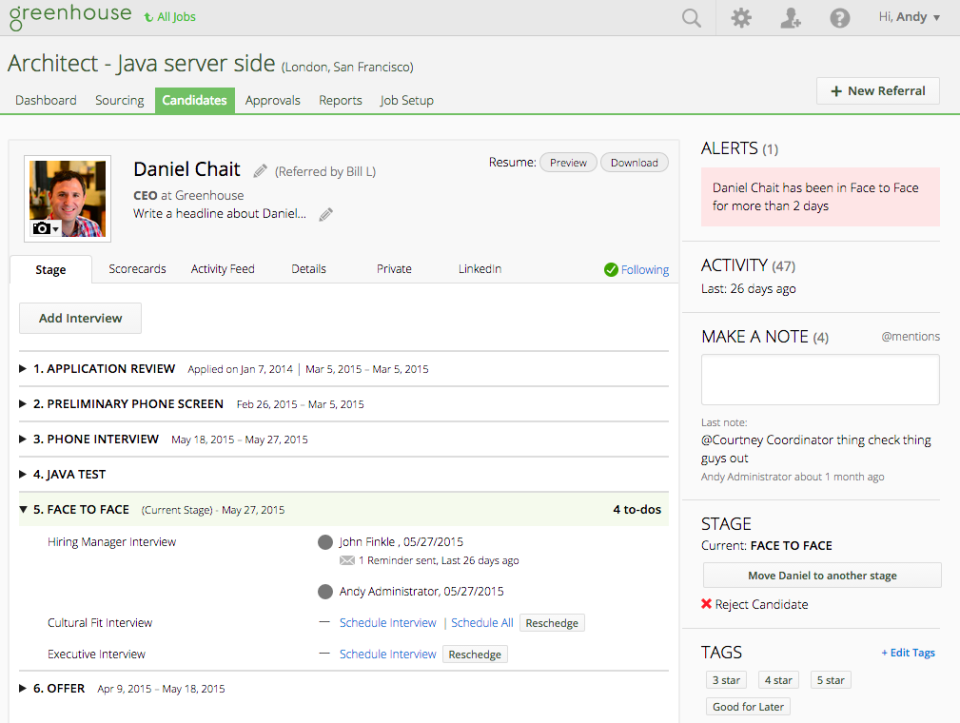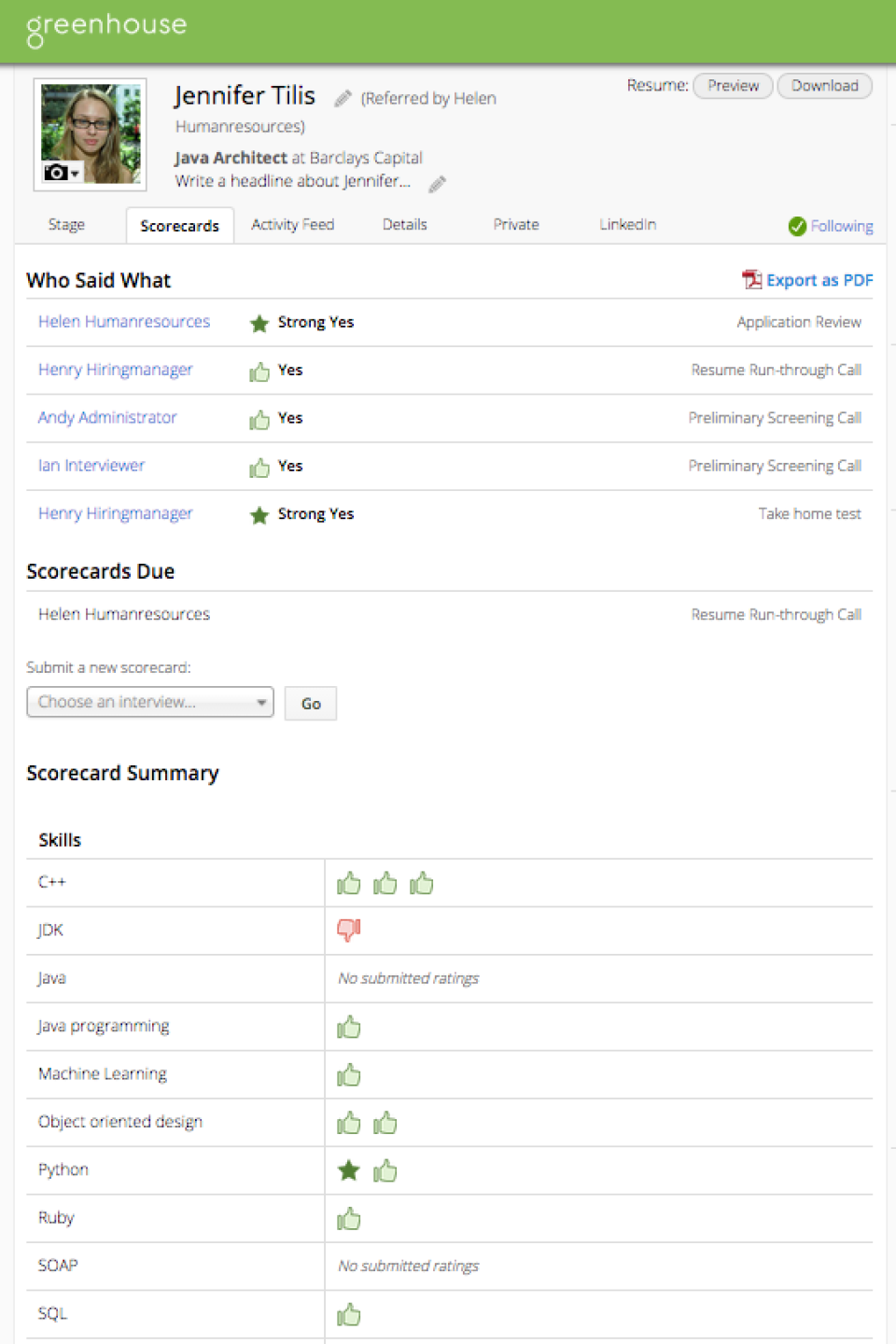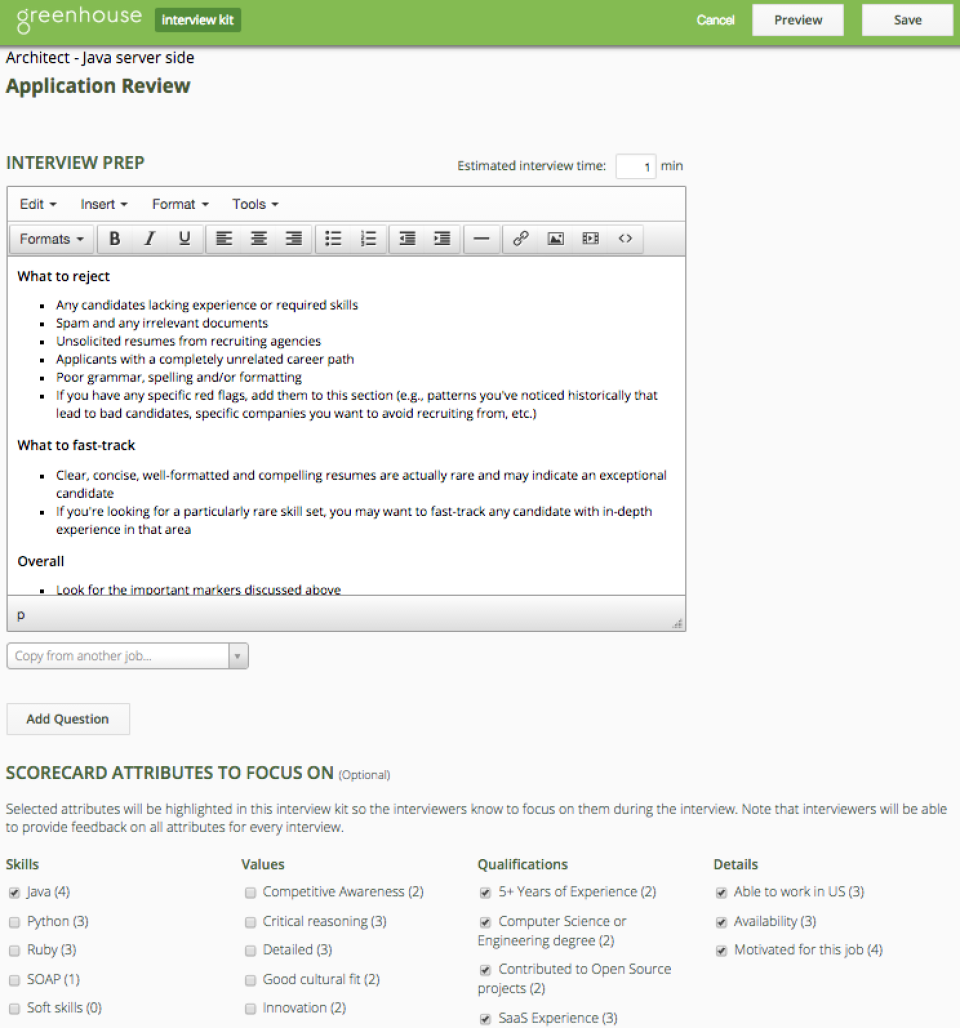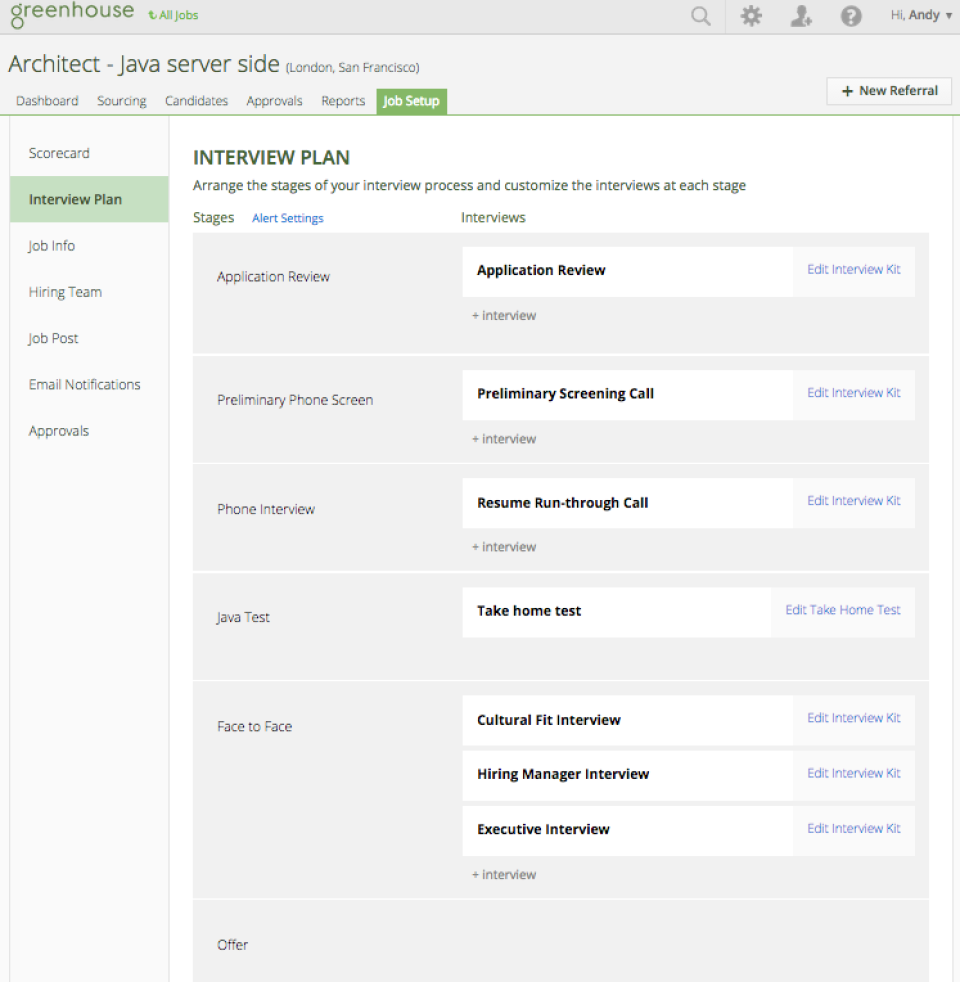 Greenhouse customers
No customer reference