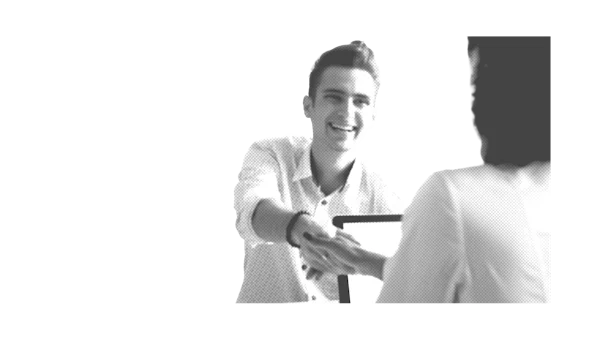 How to retain your SaaS customers? 5 keys to improve your customer retention
By the end of 2021, 99% of companies will adopt one or more SaaS solutions (source: BMC report). This model is growing: the users are always more numerous… just like the actors of the market! To make a difference and retain your customers, it is vital to know how to care for them.
Between quantified marketing techniques and humanized commercial relationships, this article gives you 5 ways to boost your customer loyalty as a SaaS publisher.
Set up a real customer loyalty strategy
When a customer subscribes to a software solution, a good retention strategy is at least as, or more, important than winning new customers. With a business model established for the long term, a loss of subscribers can have a substantial impact on your cash flow. And this, whether you prefer to follow your MRR or your ARR.
In other words, you cannot ignore the implementation of a loyalty strategy: the sustainability of your business is at stake. How to do it? Several methods and techniques are available, for example:
Technic
Advantage
Example
Create a community of satisfied users

create a feeling of belonging to your brand,
your customers become ambassadors

A forum where each user can speak and provide advice and feedback.
Personalize the customer relationship

better customer knowledge
possibility of upsell or cross-sell that meet other needs

Plan regular points to collect needs and be available
Always have personalized communication

Send a satisfaction questionnaire

the customer feels involved and listened to,
customer feedback is a solid basis for your product roadmap

Every 6 months, prepare an emailing campaign to survey customer reviews: on your product, the offer, the changes to be expected, etc.
How do you measure that your efforts are paying off? By monitoring your churn rate very closely to get a good idea of ​​the expected return on investment.
Never lose sight of the attrition rate
Calculate your churn rates correctly
It is possible to calculate two main types of churn:
the customer-centric model,
and the income-centered model.
In either case, a simple mathematical formula can integrate this variable into your financial and business dashboard.
The client-side churn rate is calculated as follows:
the number of clients lost during a given period (a month, a quarter, a semester, etc.) / the total number of clients you had at the beginning of this same period.
💡 In order to calculate a relevant attrition rate, you do not need to include new subscribers in this time period.
The income side churn rate is a useful financial indicator. To determine the percentage of your income lost or earned, the calculation is:
the entire MRR at the start of a given period / the MRR lost.
💡 Remember to subtract any additional revenue generated by existing customers (in the case of an upgrade to a higher value package, for example). Just like your client-side churn rate, new sales shouldn't fit into your calculation.
The income side churn is a good performance indicator for understanding and measuring the financial health of your customer base. For its part, customer churn is important to adjust your available resources to the number of loyal customers. In both cases, these are KPIs to watch carefully.
How to limit the churn rate and retain customers?
In the subscription model, loyalty is essential, because its cost will always be lower than that of the acquisition. It's actually easier to manage an existing customer base than it is to find new ones with the budget, resources, and time that this represents. Of course, that doesn't mean you shouldn't do it, but a balanced distribution of your budgets between current and potential customers is essential.
Retaining existing customers must therefore be part of a particularly well thought out strategy. It's too easy to do nothing. Except for the day your churn rate starts to speed up, it's already too late. Care should not be taken to limit the loss of clients. Everything must be done so that they do not even think about leaving, beforehand.
A few ways to deal with this eventuality:
have quality and upgradeable software: everything must be perfectly operational, with updates or new offers offered on a regular basis in order to keep this special attachment that must exist with your brand;
exceed the expectations of your customers, in terms of service, commercial relations and the universe of your brand;
take the pulse of your customer base, whether through satisfaction surveys, more personal impromptu calls, or by measuring the use made of your offer based on the data collected (last connection, frequency of use, etc.).
An approach to be taken with discernment so that your customers do not feel spied on, but which has the merit of personalizing this relationship which is so important in the subscription world.
Monitor the customer lifetime value (CLV)
Definition, interest, and calculation of CLV
The CLV is the measure of the time factor that is integrated into your offer. It takes into account the question of duration:
How long will your customers pay to use your services?
How long will your relationship with your customers last?
Is it a long-term relationship - software they need on a daily basis, for example, or is it an easily replaceable offering due to strong market competition or short-lived use?
To measure the value generated over time, the calculation is simple:
(MRR - marginal costs of your offer) ✕ the lifetime of your offer
The customer lifetime is a very interesting indicator in SaaS for estimating the turnover rate necessary to renew your "fleet" of customers.
👉 If this average lifetime is two years, for example, you can try to extend it with:
new content,
new offers,
or incremental innovations in your value chain.
The longer this chain, the more relevant your business model will be.
3 tips to improve your customer lifetime value
Streamline the customer onboarding process: with time and listening, you give a good impression from the start and reflect a positive brand image that your customers want to relate to. They will be more loyal to you!
Play your educational role: if your market is not yet fully mature and convinced of the benefits of your product, it's up to you to convince it! Adopt a content strategy to demonstrate your expertise and provide tangible proof of your added value.
Don't sign all the opportunities! If this seems contradictory to you, let us clarify. You know your targets, now segment your customer base: devote your precious time to the customers who bring you the most. Little by little, you will be able to prioritize premium customers, even if it means setting aside the less interesting.
Focus on a team of customer success managers
The role of CSMs in caring for clients
Depending on the organization, the position of Customer Success Manager - the last in the chain of commercial specialization - can occur in parallel, instead of or after the work of the account manager.
As the name suggests, the customer success manager's goal is customer satisfaction. His missions are:
take care of the client,
help customers set up tailor-made solutions,
personalize its offers,
support and help its teams,
and exceed purely contractual expectations by creating a first-rate human relationship.
The objective behind this work is to be able to retain the customer, count him as an ambassador and a reference in his professional ecosystem while developing an up-selling or cross-selling strategy in order to sell potential additional services or new products.
Refined customer management to build loyalty
Not all customers are accompanied by a customer success manager. Typically, they only represent a fraction of large accounts. That is premium customers who expect a high level of engagement and who have signed contracts with substantial amounts. VIPs to be accompanied with attention, therefore.
The customer success manager is always involved in an after-sales process, but he remains a salesperson in a different segment of the company's value chain. A reference point of contact capable of identifying high potentials, building loyalty, amortizing the work carried out and relieving the customer of low added value management tasks.
👉 Creating a customer success manager function is a strategic decision for an organization. This is not a position you find in a new start-up, but rather in organizations with more mature development. But make no mistake, because you don't have to be a big Wall Street group to embrace this vision. A scale-up can easily set up its own customer success manager.
💡 Interesting analyzes show that in companies with a customer success service, the income generated by new well-supported customers is higher than that generated by a traditional unaccompanied customer.
Offer available and irreproachable customer support
If you have implemented the actions listed above, everything should be going well between you and your customers. They are satisfied with the SaaS service provided; you enjoy loyal customers.
Ah! If everything were so simple. You are in an increasingly competitive market, and the demands of your customers are exponential: it is up to you to be up to date and to make a difference.
💡 The success of the publishers of tomorrow is not only based on technological innovation, but also on the care given to customers. And this requires in particular a support service capable of responding in a few minutes to all requests on all communication channels.
Take special care:
to the after-sales service: the sale is concluded, bravo! But the customer relationship doesn't end there. To retain your customers, but also for your brand image, responsive after-sales service is crucial.
technical support: despite your best efforts to make your product as user-friendly as possible and easy to use, technical issues may arise. You must respond present to improve the experience for your users.
In general, always listen to your customers: their needs, their feedback ... and thus continuously enrich your product to better care for your customers! Customer satisfaction also deserves, like the improvement of your product, a continuous improvement process.
Best tools for you