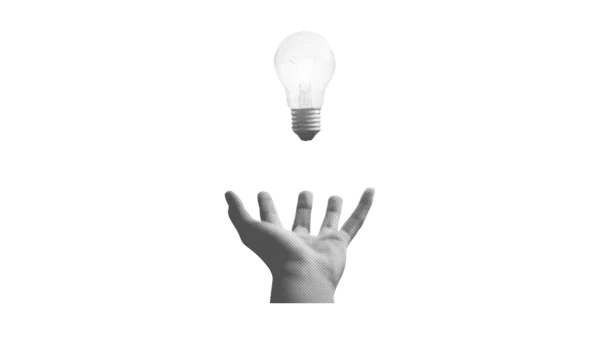 Come on a discovery of how customer support solutions significantly increase user satisfaction. New customer support solutions put collaboration at the centre of their businesses to benefit from numerous advantages – like the creation of engaged communities and shared knowledge. Customer support and technical support allow for the achievement of customer satisfaction objectives, all while benefiting the seller. Let's see how!
What is technical support ?
Technical support consists of all the methods, tools and processes that guarantee the best possible use of the service that the user has purchased. Technical Support must therefore offer a diagnosis and a quick resolution to problems, efficient support team knowledge-management, and user of functions.
In addition to customer service (external relations), technical support solutions can be used internally, by an IT department for example.
Why implement technical support ?
Most companies that obtain technical support software do so for several reasons:
They mainly sell a service that requires support

They need to form bonds with their customers

They need, mainly due to constraints, to control customer calls (freeing up call centres)
However, there is a real business interest in setting up such a software. This interest, often misunderstood by users, affects the competitiveness of the company. Whether it's saving time processing applications, renewing customer subscriptions or increasing the perceived value of services, there are many reasons to take the plunge. We also know that since 2010, the trend has been to automate customer relations and collaboration. Assistance solutions have improved considerably in this respect, making their implementation and the creation of knowledge much simpler than before. Finally, the very competitive prices of some publishers make these solutions very accessible. For example, Jamespot offers a monthly rate of €39/user to manage an unlimited number of customers.
Technical support software: the 6 essential features to consider
Customer relationship and technical support tools evolve very quickly, both in terms of functions and uses. Here are the benefits you should be taking advantage of in 2017 with your future customer support software.
1) Reduce the number of emails sent and read
The management of emails is time-consuming for technical teams because they aren't contextualised when they arrive. The technical agent must then systematically group the information related to a given request before moving on to the action. Jamespot resolves this issue by contextualising the requests and replacing isolated emails by conversations:
Furthermore, if users have a clear, complete and ergonomic support file, they are less inclined to write to customer support. A free assistance platform must be able to resolve 90% of repeat requests to take the burden off of agents
2) Streamline claims processing
Streamlining application processing means lowering their management costs. Cost optimization systematically passes through an evaluation of the existing system and the establishment of new objectives. You must therefore be able to evaluate the processing time for requests from the opening of a ticket until it closes. The KPI monitoring dashboard is logical here: far from being useful only to managers, it allows agents to understand where the real difficulties lie in their daily tasks. The dashboards are meant to generate concrete actions based on real data.
The streamlining of application processing times allows you to significantly reduce the costs incurred by IT departments.
3) FAQ, Social Network: create a community around your service
The message is clear: don't waste time writing tutorials for areas that only concern 0.1% of your users. Better yet, don't offer unusable online help and impossible-to-locate content. The Microsoft Office aids, unusable by mere mortals, spring to mind. The good news: there are solutions.
A customer service tool must be self-managing in part, and above all, suggest the content linked to the technical problems to be solved itself. The technician can thus focus on their expertise, enriching the online support for official procedures, troubleshooting guides, direct telephone contacts for resolution support, etc
Users who feel that there is real dynamism (speed and number of resolutions) in the community quickly become active contributors for those who need assistance.
The Question/Answer module of the Jamespot Technical Support allows you, for example, to set up a help function between your customers. This saves a lot of time and allows you to engage with, and unify, your customers.
4) Create value beyond the simple contact form
The quality of Technical Support significantly affects how customers perceive a service or product. Many of us are willing to turn a blind eye to some flaws when the team has all of our trust. Here are some tips:
Let your customers call you by phone via a free number. Also offer a free call-back. This gives a serious image and one of willingness to help quickly.
For any given incident, the client must only need to make one request and be given support quickly. Repeated demands strongly reinforce frustration and dissatisfaction.
The client should not have to repeat information that they have already provided. Identity should be the only area to verify.
Accessing a vendor or purchasing an additional service should be easy for the customer! Even if they contact the technical service, they must be quickly directed to the right person. This means that the software must contain customer data (contacts, event log, etc.)
Every agent must be able to respond quickly to a problem. Therefore, the technical support software must have a technical knowledge management module.
In terms of soft skills:
Smile! Even through emails and on the phone.
Never forget hellos and thank yous;
Don't forget that the customer is always right
5) Improve competitiveness by placing the customer at the centre of your company
If, like many sectors of the tertiary sector, price or product competition is not enough, implementing efficient customer support allows you to gain market shares by increasing customer loyalty and creating value for them.
Follow your KPIs in the panel and take concrete actions to make your customer support a strong axis of your competitiveness:
6) Free up the internal organisation from its customer service
Top-down, bureaucratic organisations have hit a wall. Computer and technical services must be able to self-organise. This is why Jamespot makes it easy to model its technical support software with small applications and business guidelines. Knowledge is also capitalized and shared at the core of the teams and everyone can follow the news of their team in the dedicated flow. Finally, take advantage of a scalable solution that allows you, for example, to spread good technical service practices to the rest of the company
Jamespot is primarily known for its Enterprise Social Network. Opting for this publisher will give your teams the opportunity to develop in the direction of more knowledge-sharing and collaboration. Vendors and buyers will come out on top in this functional development.