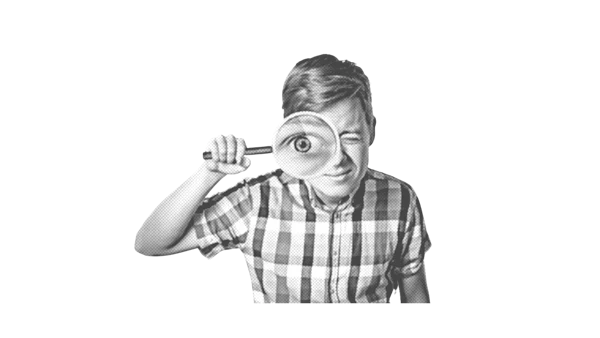 Have you already heard of FinTech and its impact on insurance? In the context of digital transformation, terms such as FinTech and InsurTech are often heard and read. The terms are so-called suitcase words, i.e. words that are made up of two words.
The digital transformation not only provides for technological development, but also for the merging of services from different industries. Health care is an area that a life or health insurer also deals with. In this respect, there is an overlap between "HealthTech" and "InsurTech".
A life insurer also deals with capital investment and asset management in the area of retirement provision. Consequently, there is an overlap here between "FinTech" and "InsurTech".
But what do these terms mean? Let us take a closer look.
FinTech and InsurTech
The first part typically describes the content area in question. The terms often end with "tech", whereby this "tech" stands for "technology". The entire term thus stands for the technologisation of a specific area.
"FinTech" refers to the technologisation of financial services ("finance" plus "technology"), whereby this usually refers to services from the banking sector. Start-ups themselves, which are active in this area, are also referred to as a "FinTech".
"InsurTech" ("Insurance" plus "Technology") is the little sister of "FinTech" and refers to the digitalisation of each service related to insurance: improving customer service, claims processing, creating competitive policies, etc.
What is the meaning of Fintech?
Financial Technologies or FinTech is an industry consisting of companies that use technology and innovation to compete with traditional financial organisations represented by banks and intermediaries in the financial services market.
At present, the Fintech sector includes both numerous technology start-ups and large established organisations that are trying to improve and optimise their financial services and integrate technology advancements in their workflows.
In terms of procedures, the term "FinTech" refers to new:
applications,
processes,
products and services
or business models
The services may be provided simultaneously by various independent service providers, usually including at least one licensed bank or insurance company. Interaction is provided through API (application programming interface) interfaces and is often regulated by special laws and acts.
What is an example of Fintech?
One of the most famous examples of FinTech is PayPal. The advantages of the service include the flexible possibility of transferring money. You can easily transfer money from your account to accounts of other PayPal customers.
Fintechs and Insurance Business
Why do most FinTech businesses want to sell insurance?
On the one hand, FinTech's apps are digital insurance folders. On the other hand, the start-ups also sell new insurance policies to their customers. To do so, they compare a customer's existing insurance policy with the offers of partner insurance companies and recommend new tariffs. The AI powered tech apps regularly check whether the insurance policies are still up-to-date or whether a cheaper rate is now available.
FinTech companies do this with great self-interest, because like brokers they earn money from new contracts. They also only offer insurance policies with which they work together. In order to cover as wide a range as possible, FinTechs try to recommend as many insurance policies as possible, be it classic liability insurance, disability insurance, professional indemnity insurance or life insurance.
To understand FinTech better, watch this video about five emerging tech-trends in the insurance industry.
Developments and new offers
The insurance industry is becoming increasingly dynamic. More and more FinTech start-ups are competing with insurance companies, taking advantage of the high potential of the digitalisation of offers and services.
To offer a quality customer experience and manage all the work processes, big companies need powerful software, such as, for example, ERP software and Customer Support tools. Software, helping them to manage their core activities, especially customer care.
For instance, RingCentral Engage Digital is specifically designed to handle all customer communications in one place, from emails and social media to KPIs analysis with the help of artificial intelligence. This omni-digital platform helps businesses to increase efficiency and thus their client satisfaction.
Similar to the financial sector, the new providers:
create more transparency,
create comparability,
simplify processes,
facilitate access to services and to the customer.
Among other things, they begin to establish completely new services, which are based on Big Data, mobile devices, and the cloud and are then used, for example, on a situational and only temporary basis and react to new user situations.
Software Recommendations