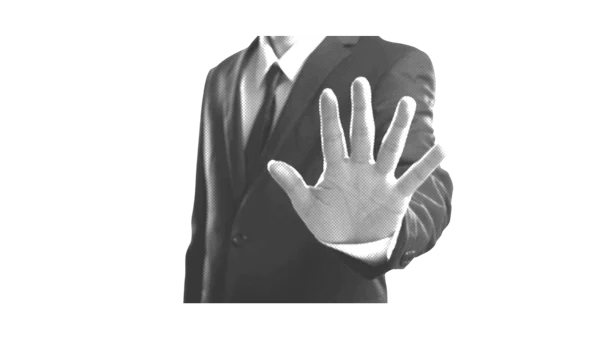 Have you heard about Ghost Broking? Let's have a closer look at the dangers of the insurance world.
This world is ever-changing. If you know something about InsurTech and FinTech, you understand how digitalisation has influenced the industry. And it definitely has not stopped.
This is why the competition on the insurance market is huge. Insurers try to win new customers and keep existing ones engaged with the help of technology and new interesting offers. This is why customer retention and customer loyalty are so important nowadays.
Lack of customer engagement, bad customer service, and high prices make people look for other options and sometimes these options lead to serious problems, as for example Ghost Broking.
What is Ghost Broking?
Ghost broking is an insurance scam that is on the rise at the moment. It is when scammers try to sell fraudulent insurance policies - notably, those are motor insurances. Fraudsters attract people by offering knock-off prices that are almost too good to be true.
Variations of Ghost Broking
There are several ways to conduct this kind of fraud:
Drivers buy insurances that don't really exist. These policies are forged and ghost brokers selling them pretend to work for a legitimate insurance company or on its behalf.


Fraudsters buy legitimate insurance documents from real insurance companies. They change some details about a buyer to lower the price. Then they resell them to customers who are not suspecting anything.

For example, a date of birth can be transformed so that the age changes from 24 to 64 by simply changing a small number, hence the driving experience increases and the price of the policy goes down. But the scammers charge you a fee for getting you cheaper insurance.


Another possibility is that such policies are valid for some time. But if this insurance contains false customer data, scammers can easily cancel it to keep the refund. Or the genuine insurer can cancel them if there will be no payments or the data will seem suspicious. The buyer will of course not be notified in any of those cases. It will only become clear if the driver is stopped by police or tries to make a claim with fake policy documents.
What happens next?
These policies are of course invalid. So the victims of ghost broking are in fact driving without insurance, therefore any damage to the car or offences that they commit while driving can cost a lot of money.
According to the London Metropolitan Police, ghost broking scams cost people on average £1,209.
What are the consequences?
fixed penalty notice of £300,
six penalty points,
criminal record,
disqualification from driving,
confiscation of vehicle by the police,
a fee to get your car back,
costs for new insurance.
Who is at risk of ghost broking?
Most likely young drivers at the age of 17 to 25 are the main victims of a scam like that. They don't have enough driving experience and therefore normally pay a higher price for an insurance policy. This is why they tend to turn to brokers who promise to be an intermediary between them and insurers and get a lower price.
Young drivers are also the reason why scammers mostly operate on communications channels like:
social media,
forums,
student boards,
online promotions, etc.
The other target group of fraudsters are people with a bad driving record (penalty points, claims, etc).
What to do if you have become a victim of ghost broking?
You can go to the Motor Insurers' Database and use your car's registration number to see if your vehicle is insured. On the other hand, this will only confirm that you have a policy, but if the scammer indicates false information about you, such policy is invalid.


If you have understood that you have fake insurance, it is advisable not to drive a car until you get real and valid insurance.


You can get a short term policy until arranging an annual one. Nowadays with the development of InsurTech, it is easy to quickly get a short-term cover. However, if you have discovered the fraud after an accident, by law you are responsible for the costs of any damage.


If you have become a victim of a motor insurance scam, you can contact the police or:



the Insurance Fraud Bureau through their website or on 0800 422 0421,
the UK's national reporting centre for fraud Action Fraud.
How to avoid ghost broking?
If you are a client
Make sure you check that the company you are buying from is authorised to provide an offered service. At least they must have:
If you are an insurer
You understand how important it is to build a trustworthy relationship with your clients and to maintain a consistent brand image in order to:
This is very important for a company and its clients. Especially now in the time of economic instability when such scams are on the rise, as fraudsters try to earn on people's wish to save money. This hinders the work of legitimate companies and complicates trustful relations between a customer and a service provider.
Thus many companies use specially designed software to facilitate customer relationship service and reduce customer churn. For example, such solutions as RingCentral Engage Digital help businesses manage multiple tasks at the same time. This unified omni-digital platform contains all the information, overview, and history of interactions with a customer, which avoids mistakes in workflows, enhances customer satisfaction, and increases the trustworthiness of the company.
Software Recommendations