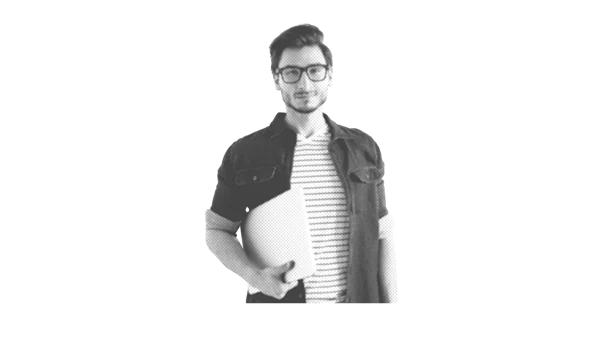 Unified Commerce with Yourcegid Retail
Unified Commerce
73% of retailers plan to implement a unified commerce platform by the end of 2019, according to a Boston Retail Partners (BPR) report. In omnichannel you have multiple channels which can be a bit of a juggling act to follow. While focusing on creating a consistent customer experience across all sales channels, omnichannel leaves merchants with separate systems for each channel. This makes for inconsistent, inaccurate data shared across the organization. There's no single version of data that is easily shared. Unified commerce relies on a single truth of data. When data is shared in real-time, it's accessible to the customer and merchant whenever, wherever. That's the value of unified commerce compared to omnichannel
Unified commerce allows you to bring all of those channels together into one place, to re-centralise the information and have it all within view. It's following in the footsteps of banks, with their ATMs and interconnected networks, and bringing that organised fluidity to retail. Centralised operating is the future – but in a way which doesn't completely do away with the retail sector as we know it and all of the investments made in hardware. Instead, it's introducing a "middle man", so to speak, a dot-connector to bring existing channels together. Unified commerce is hugely advantageous compared to ecommerce platforms which don't cover all of retail companies' needs; by unifying your sales channels – direct stores, outlets and online shops – you simplify your business activities and increase productivity.
Unified commerce software has numerous benefits, such as:
Allowing you to manage your retail business in real time from one place (merging channels)
Engaging your customers without employees thanks to marketing automation features
Managing your brand within your stores and online
Providing a seamless customer experience by bridging the gap between online and in-store purchases/visits
Collecting data about your customers to identify the most loyal ones for example
Growing your sales thanks to new channels, and accessing new markets thanks to an easy international reach
Making your business more mobile and more connected
Providing a personalised experience to make customers feel special to you
The biggest benefit of Unified Commerce is a smooth customer experience; with 89% of businesses soon expecting to compete mainly on customer experience (Gartner), there is a clear need to be met by this model. The more retailers expand their business base, the harder it becomes to offer customers a seamless experience. So what next? Yourcegid is the go-to unified commerce solution.
Managing ecommerce shops and stores
Yourcegid Retail Y2 On Demand is an integrated store-management and omnichannel steering tool for business. Deployed in 75 countries by 1,000 brands and 25,000 outlets, and available in over 25 languages, the software is designed to manage all of your retail activities. From sales to acquisition, Yourcegid has you covered: omnichannel steering, inventory management, acquisition management, outlets management, receipts, in-store mobility, promotions and loyalty, CRM & clienteling, in-store HR management, e-commerce, business intelligence, etc.
Thanks to a unique platform based on a single solution, you can improve your customer-seller relationship, manage your store networks, increase visibility and efficiency, enjoy a 360-degree view of your activity and offer your customers a unified, personalised and seamless shopping experience.
A 100% SaaS solution, Yourcegid Retail Y2 On Demand allows you to optimise the security and performance of your computer system, to free yourself from computing constraints and to manage your budget thanks to an all-inclusive monthly package.
Why use multiple software when Yourcegid Retail does it all?
Retail business is complicated. It involves a thorough management of customers and sellers, but also the difficult task of managing all of the sales and store networks in an optimal way.
Yourcegid Retail Y2 On Demand allows you to manage staff: recruitment, leave, pay. It allows you to manage customer relationships: customer data management, loyalty and promotions. Furthermore, the software allows you to manage your inventory without having to intervene: minimum stock, inventory, alerts, cost optimisation, acquisitions, etc.
Yourcegid allows you to avoid using CRM, business management, stock and HR software; all of these functions are included in this simple, online tool.
In short: Yourcegid Retail Y2 addresses the new challenges of retail businesses. It allows all kinds of brands, from mass retail to luxury, to leverage seller-buyer interactions like in-store purchases, online purchase and mobile activities. Yourcegid Retail Y2 is a modular, integrated and client-first solution that enables retailers to drive their distribution channels in an agile way and optimize their relationship with customers worldwide.
Manage your accounting with the Accounting and Finance feature, your cashflow in real time, and drive your business forward on a foundation of reliable, unified data. Yourcegid is country compliant, meaning that it includes local specificities in its features, and it also serves as a CRM with contacts and events management features.
Main functions
Acquisitions
Analytics
Automation of sales process

Product galleries
Contact management

Checkout Management

Gift coupon
Loyalty programme management
Checkout log

Ecommerce

Shopping basket
Promotions management

Inventory

Minimum / maximum inventory
Product numbers
Flow log - Resupply
Inventory (fixed, cycle counting)

Security and confidentiality
Main Services
Contractual guarantees

Service level agreement (SLA) above 99.5%

Integration & interoperability

Website (plugin, form)
Telephone network
API, Web service

Mobility
Support

24/7 assistance
On-site training
Community (FAQ, Forum)
Online training (webinar)

Security and confidentiality

Daily backup - Single Sign-On (SSO)
Stick access control for servers
Total reversibility of data
Secure Sockets Layer (SSL)
Geographic redundancy of data
Marketing software / E-commerce software / Yourcegid Retail Y2 On Demand
Best tools for you