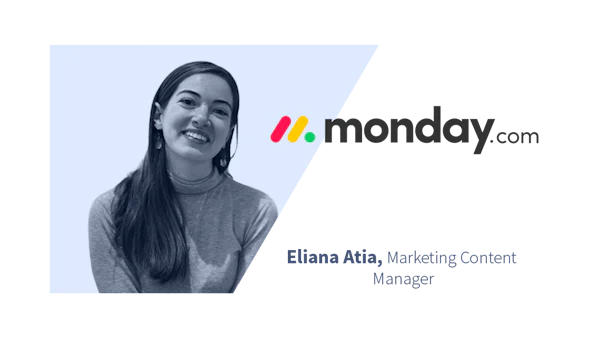 6 skills you need to be an amazing Marketing Project Manager
Marketing project managers are probably the ones in your office running around knocking on everyone's doors, scheduling meetings and talking deadlines. You may be familiar with what the designers and content writers on your marketing team do, but the day-to-day of a marketing project manager can be a little harder to define.
What does a marketing project manager do?
The marketing project manager has wide-spread responsibilities but essentially, they are the one that makes sure the magic happens. They are the ones to orchestrate large scale plans, coordinate across teams, and hold stakeholders accountable for delivering assets on time.
We have identified 6 skill sets that help facilitate cross-team collaboration and create amazing Marketing Project Managers.
1. Learn to de-silo teams
As a marketing project manager, in many ways, you are the bridge between marketing and almost every other team in the organization. Because of that, it will save you tons of double work and miscommunication to de-silo teams and ensure they are working together.
Sounds nice, but how can you actually make sure teams are communicating openly, sharing information, files, and project plans in one place? Many organizations adopt one shared platform, or a Work OS, where every team plans their projects and processes to ensure alignment. Centralizing files, communication, project planning, and updates in one place ensures a level of shared knowledge among all teams which reduces friction and keeps everyone in-the-know.
2. Plan long-term projects
Defining clear goals and KPIs based on north-start metrics can help you stay focused and purposeful when planning long-spanning projects. Once you know what your project is and how you will measure success, learning to break it up into phases and delegate responsibility is a skill that takes time to cultivate and strengthen. To get things going it can be helpful to use templates within a Work OS to understand the best practices for setting up projects. monday.com a Work OS that helps hundreds of thousands of teams manage their work, has templates for Marketing Project Managers, eCommerce shops, Real Estate, and everything in between. It is also helpful to seek examples of how others organize their projects and start building processes and timelines from there.
3. Actually do the work, not just manage
Although planning and coordinating are core skills for any marketing project manager, feeling comfortable getting your hands dirty and writing the copy for the event, sitting one-on-one with the product team, or selecting the right colour for your event's booth is still something you will find yourself doing pretty often.
4. Build repeatable processes
After your first few successful projects, you will start to see patterns and deduce best practices for getting approval and feedback from key stakeholders, planning projects, and collaborating as a team. Take those insights and use them to build repeatable processes. This is invaluable when it comes to creating a scalable team, saving time, and leveraging gained knowledge. This becomes especially evident when working as a remote marketing project manager. Without the ability to work in-person, processes need to be crystal clear, project ownership needs to be well defined, and information sharing needs to be transparent. Many teams use monday.com as a way to bring project planning together in one place to share any team-related information transparently—from timelines to ownership.
5. Improve based on data
As you move from project to project and start to refine your processes, it is important to use data to understand what is working well, what is slowing your pace, and how you can improve. But gathering data on a process that involves many teams can feel like calling into the wind. When you and your team work from the same system with real-time updates, it's easy to conduct retroactive analysis, gather data as you go to understand what part of the project went off without a hitch, and which parts remained stuck for way too long.
6. Develop a process for problem-solving
With any large-scale project, your plans will not always unfold as neatly as you may have wanted. When life meets your plans you will need to get comfortable with problem-solving and the occasional off-the-fly solution. The best thing you can do is create a process for your problem-solving in an attempt to make it scalable and something you can continuously learn from.
These six distinct skills can help any marketing project manager plan successful projects, coordinate between teams, and continuously improve. Access simple-to-use marketing templates, valuable market data and useful tips and tricks for all things marketing!
Sponsored article. Contributors are experts: they are not part of the appvizer editorial team. Views are their own.
Best tools for you