For those who want to succeed in the development of their business, Neocamino is the solution that can increase the size of its base of prospects and make more effective its commercial prospection.
All Webmarketing tools in a single online solution
Neocamino is the easy-to-use and 100% useful solution for the success of your business: with its simple and clear interface, you know at all times what you need to do and especially how you should do it, for all things communication , The prospection of your prospects and the loyalty of your customers.
Our collaboration always starts with an audit of your company and your objectives, in the short, medium and long term. Thanks to this audit, we agree on an action plan and we commit each other to achieve what will increase your turnover, recruit new employees, increase your average basket ... according to what we told ourselves.
SEO, Emailing, Landing Pages, CRM and more
Neocamino helps our customers to:
improve their natural referencing: find the key words to use first on your website and blog, those that bring you qualified traffic, and be accompanied on how to use them properly;
capture visitors' contacts on your website: build conversion pages that make your visitors want to leave you their contact details;
build loyalty with your contact database: send the right message to the right person on a regular basis with your newsletter, build and distribute in just a few clicks thanks to Neocamino's unique technology;
relaunch your contacts when they are the hottest: be informed of who opens your emails and clicks on the links of your messages, guide your prospection effectively thanks to the intelligent CRM integrated in Neocamino.
Neocamino is the solution that allows you to do the right things the right way with the right tools!
Editor: Neocamino
neocamino demo and screenshots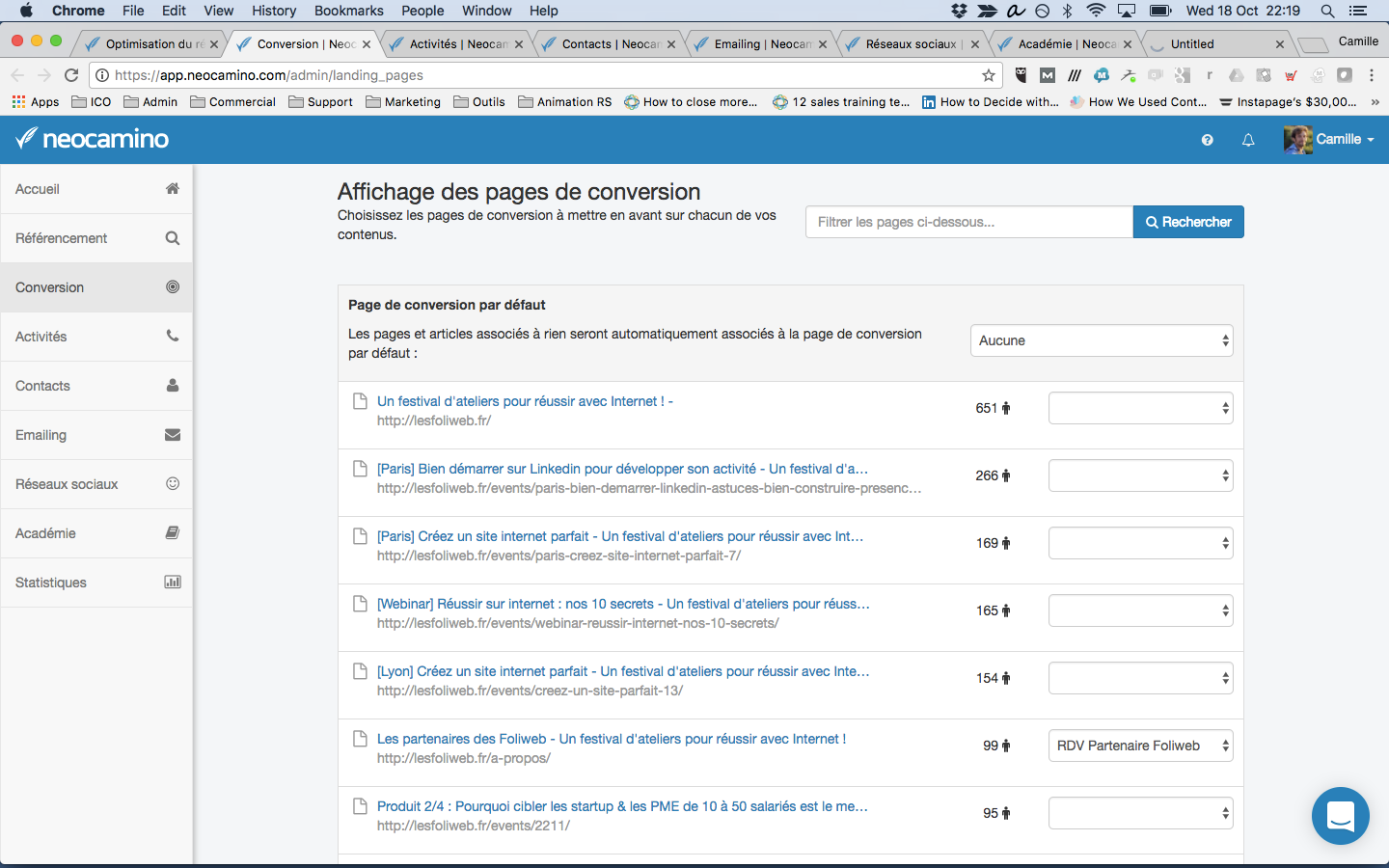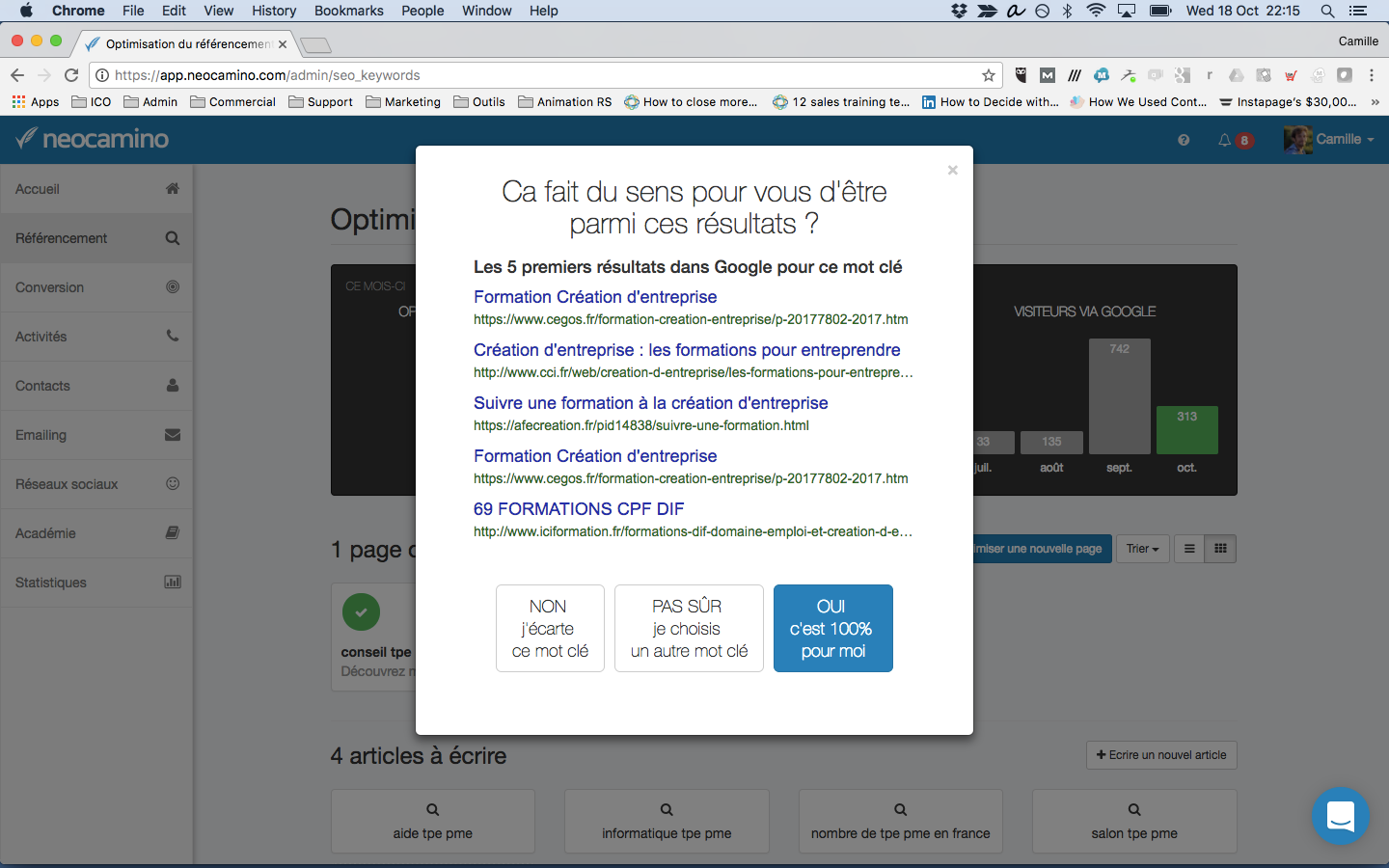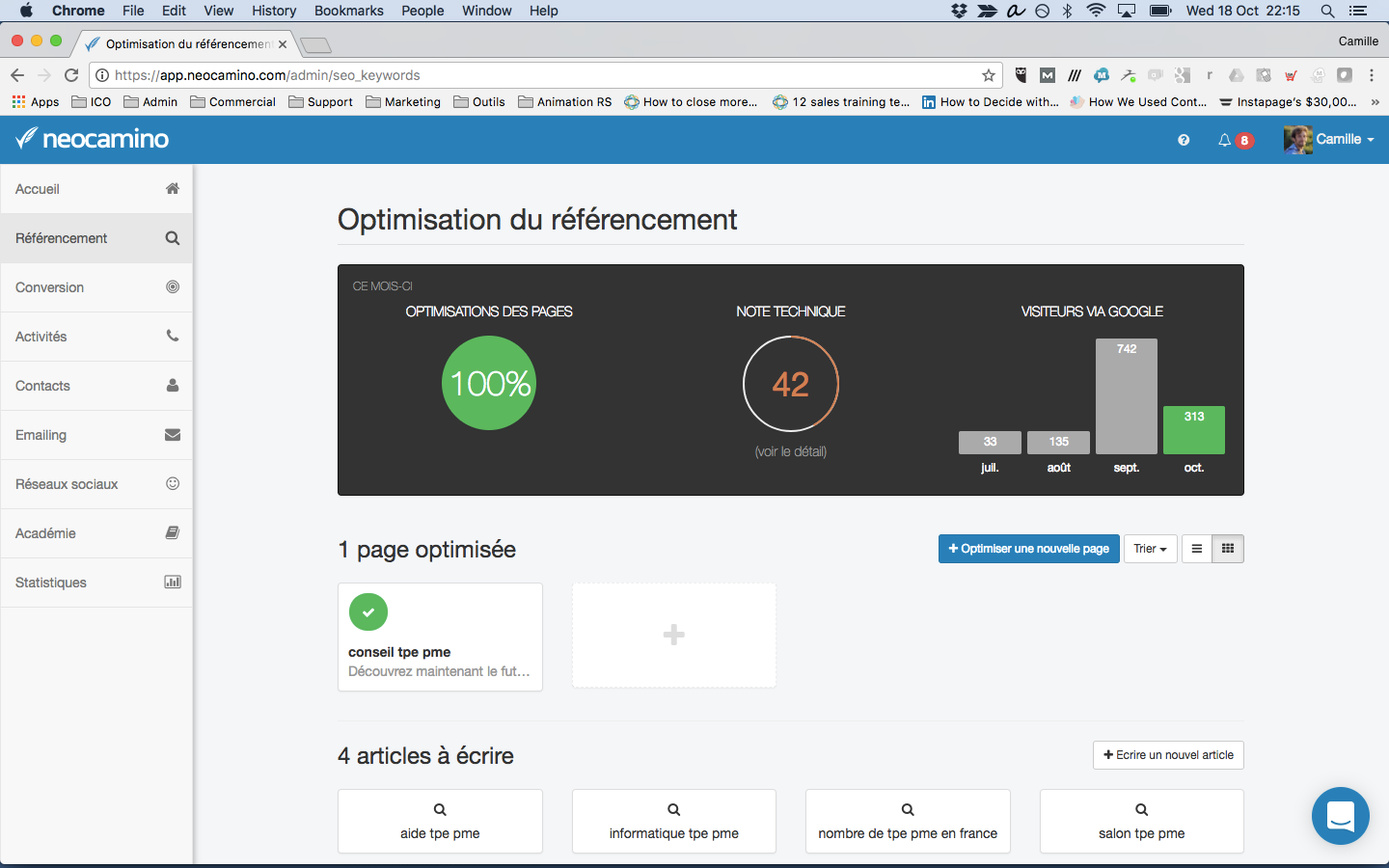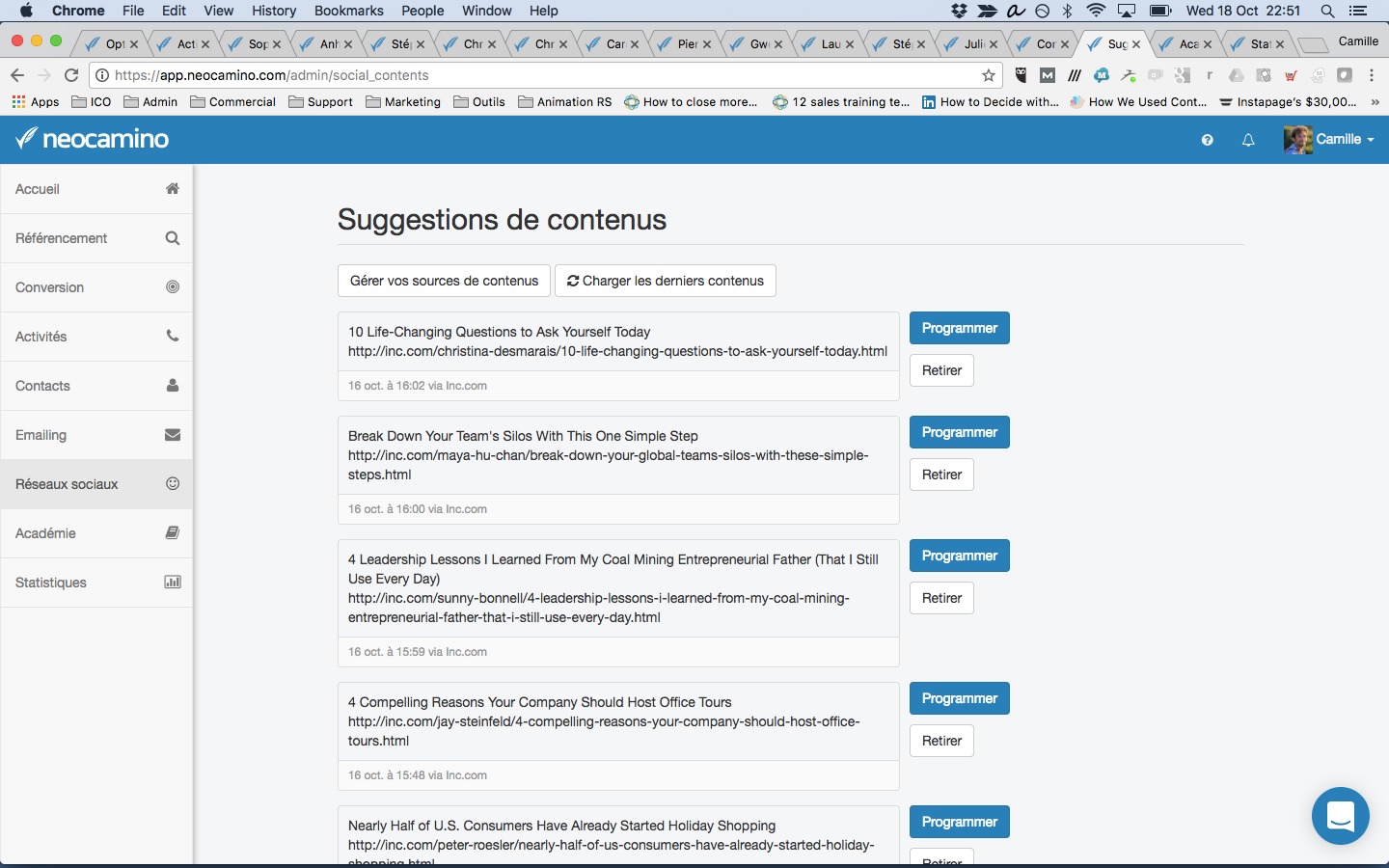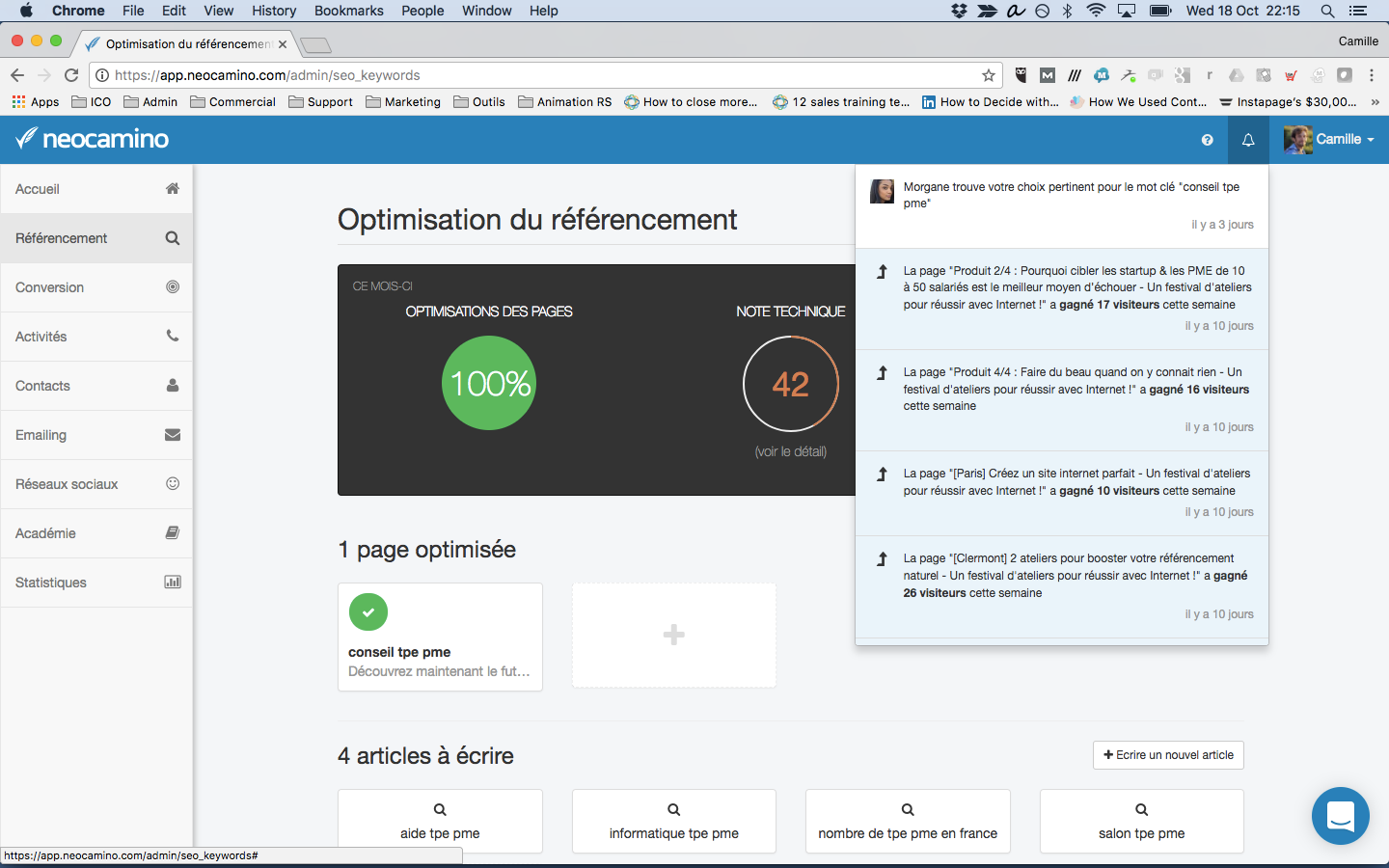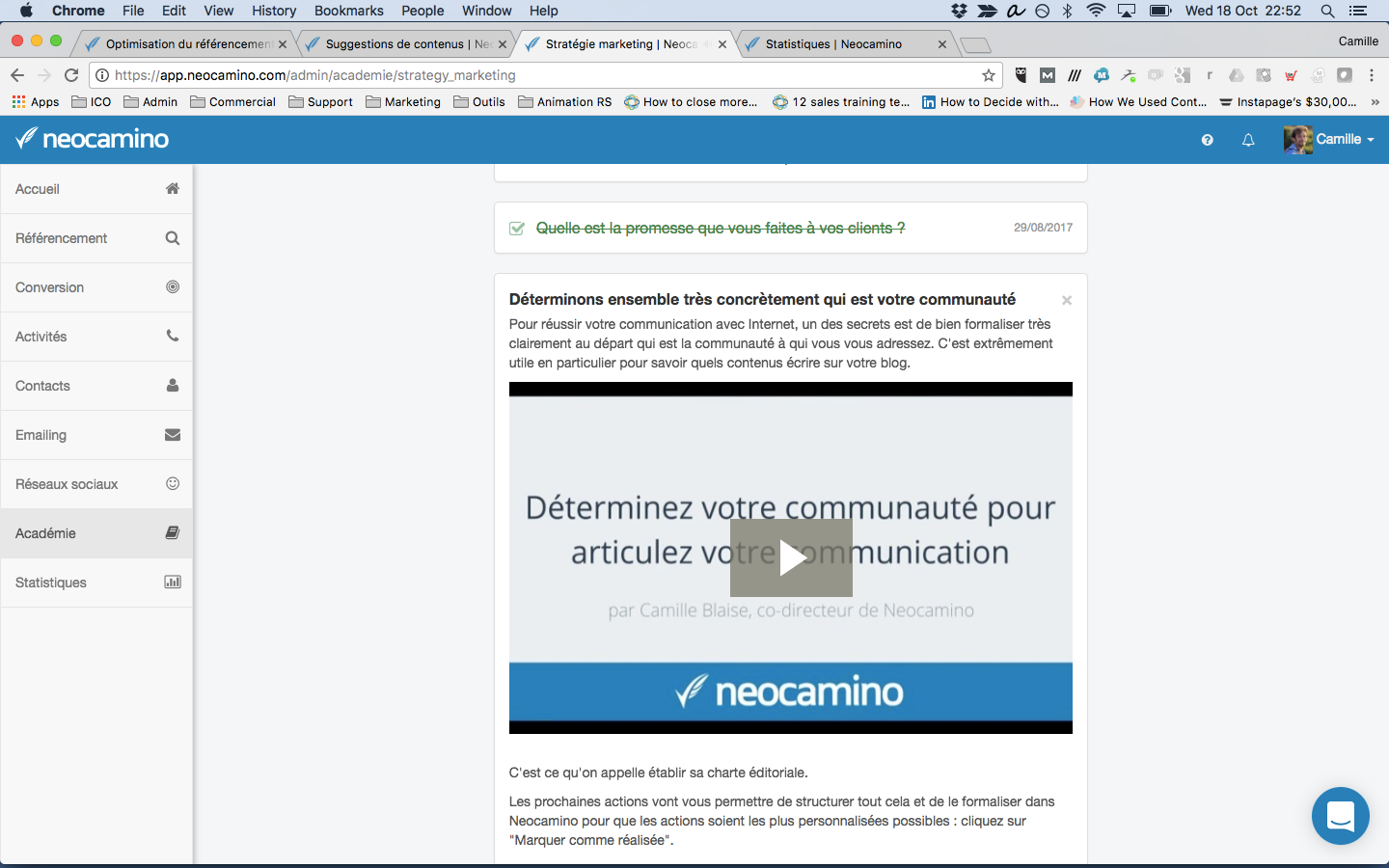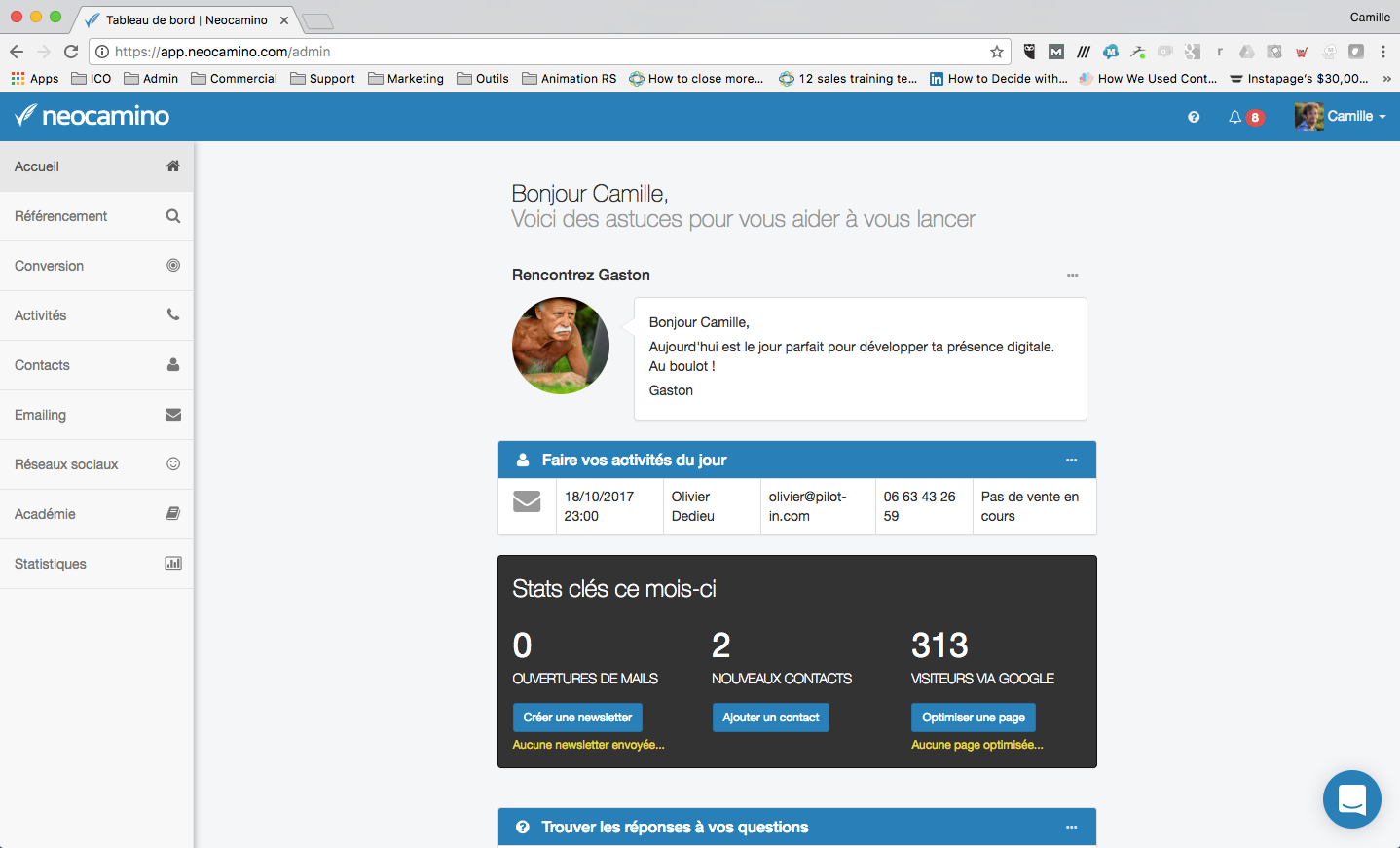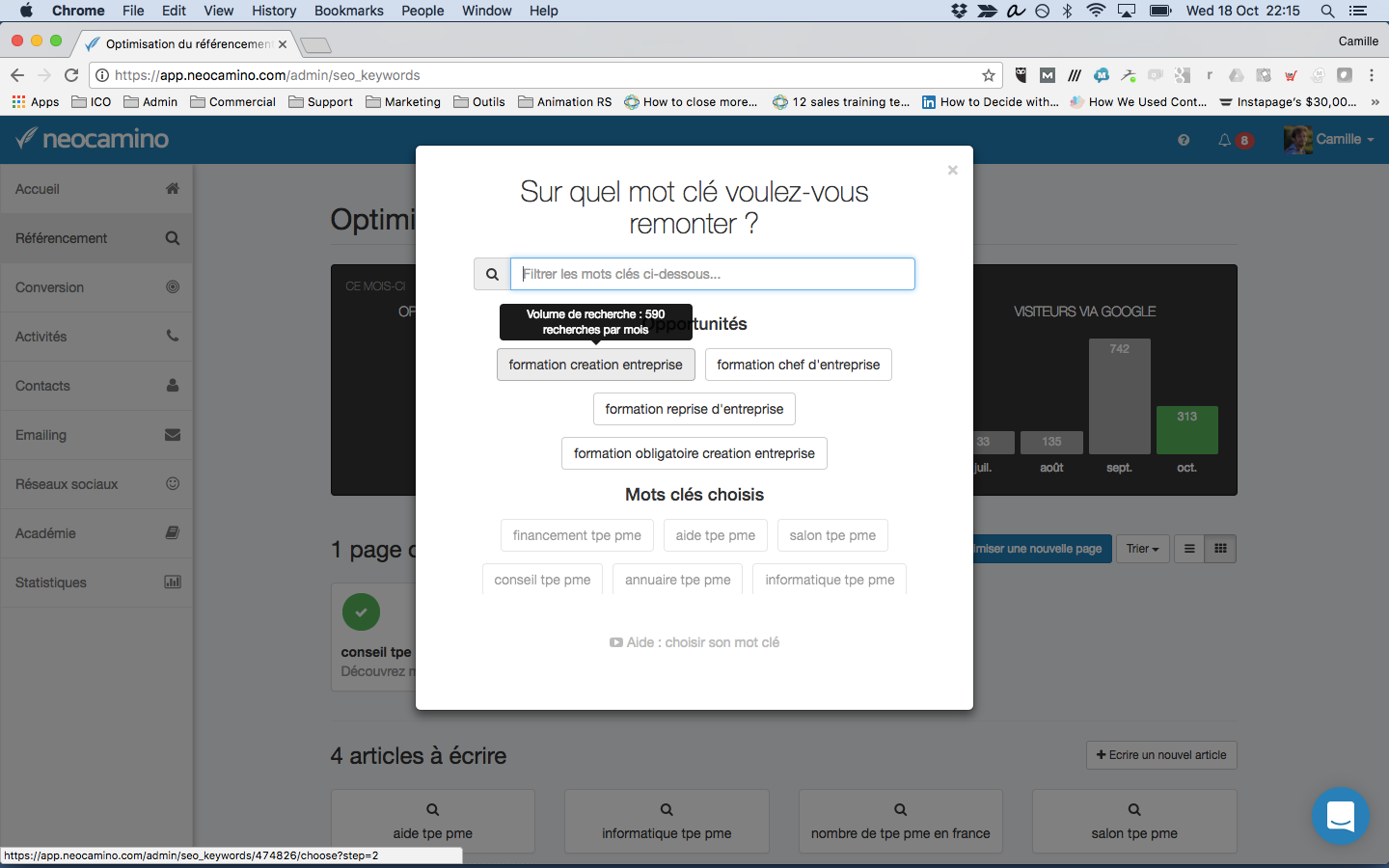 neocamino customers
No customer reference