Billwerk+: in summary
Subscription Management, Recurring Billing and Payments radically automated for your European subscription business.
The platform complies with European Standards EU-DSGVO and GOBD, has a strong REST API and offers a variety of ready-to-use integrations to European third-party vendors. With Billwerk+ your subscription revenues grow faster, your costs are minimized and You steadily benefit from the high product innovation rate of our platform.
Billwerk+ solution allows you to offer your customers a "self-service" allowing them to subscribe to the offer of their choice among those you offer.
The activation and termination of the subscription, invoicing and invoice generation is done automatically without your need to intervene. In the event of a change of subscription during the month, the monthly payments are automatically recalculated pro rata temporis.
Dashboards and reports allow you to manage the activity. You will be able to see the evolution of the attrition rate (Churn) or the evolution of the monthly turnover for example.
Its benefits
Customer Support
German data protection & EU-DSGVO
Certifications:PCI-DSS, GDPR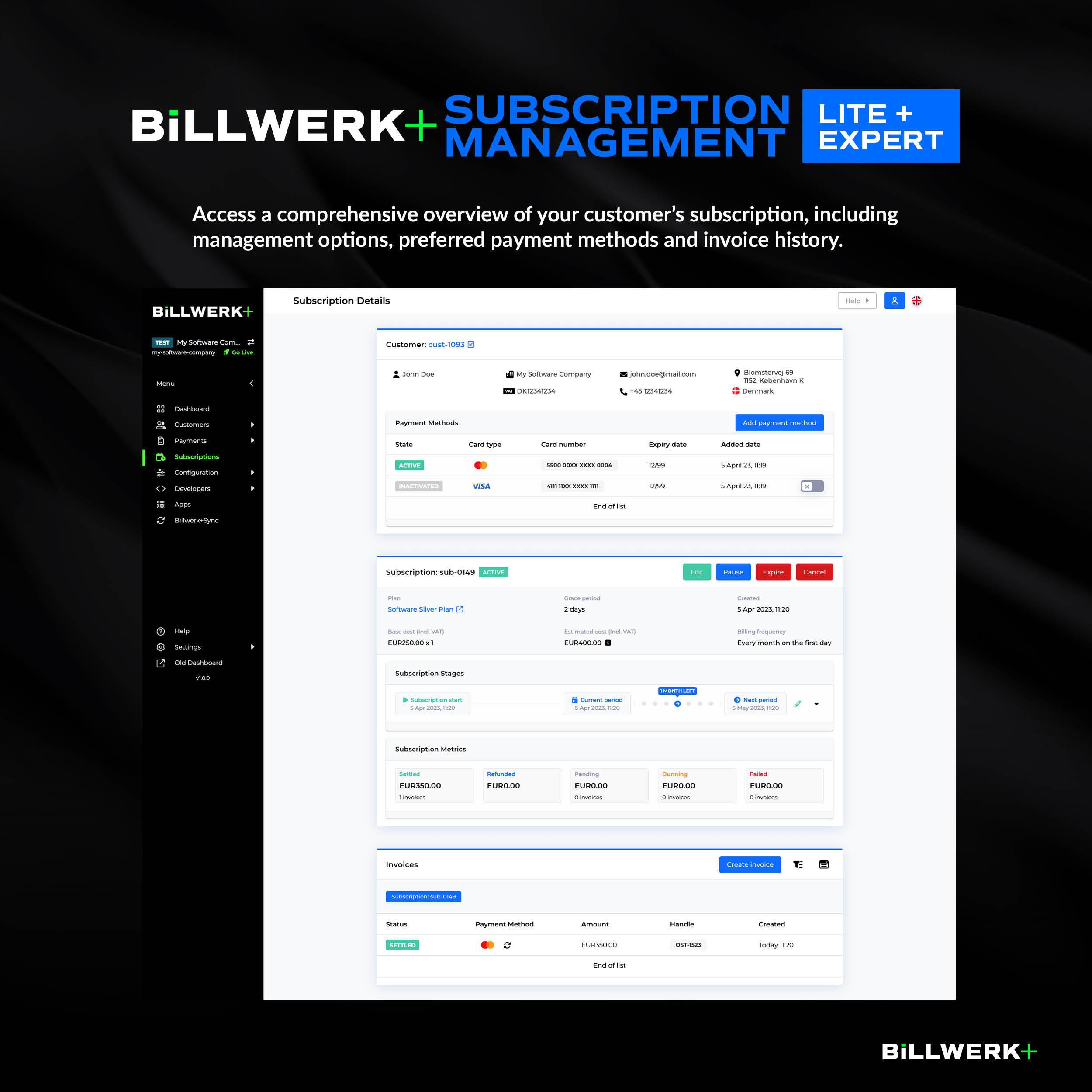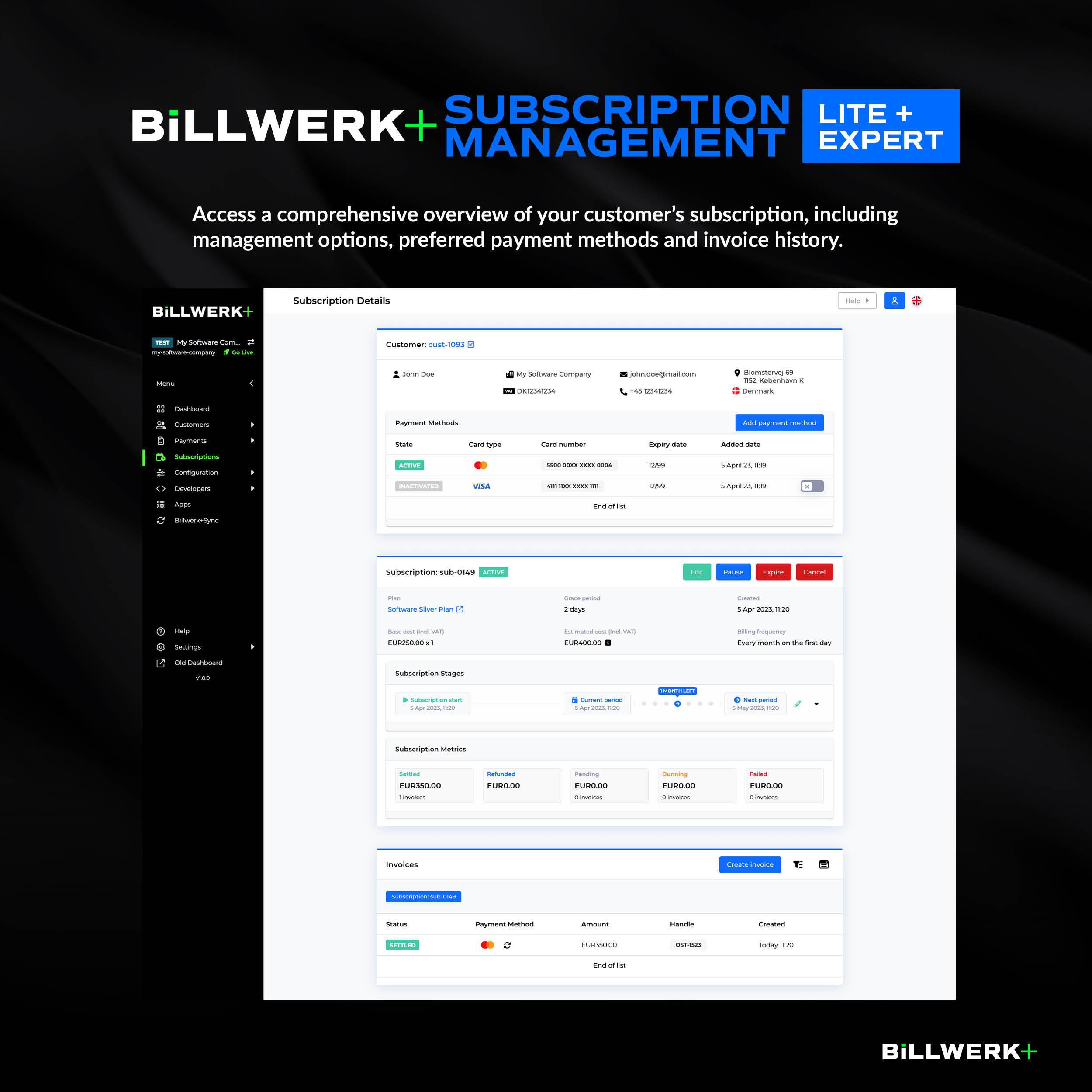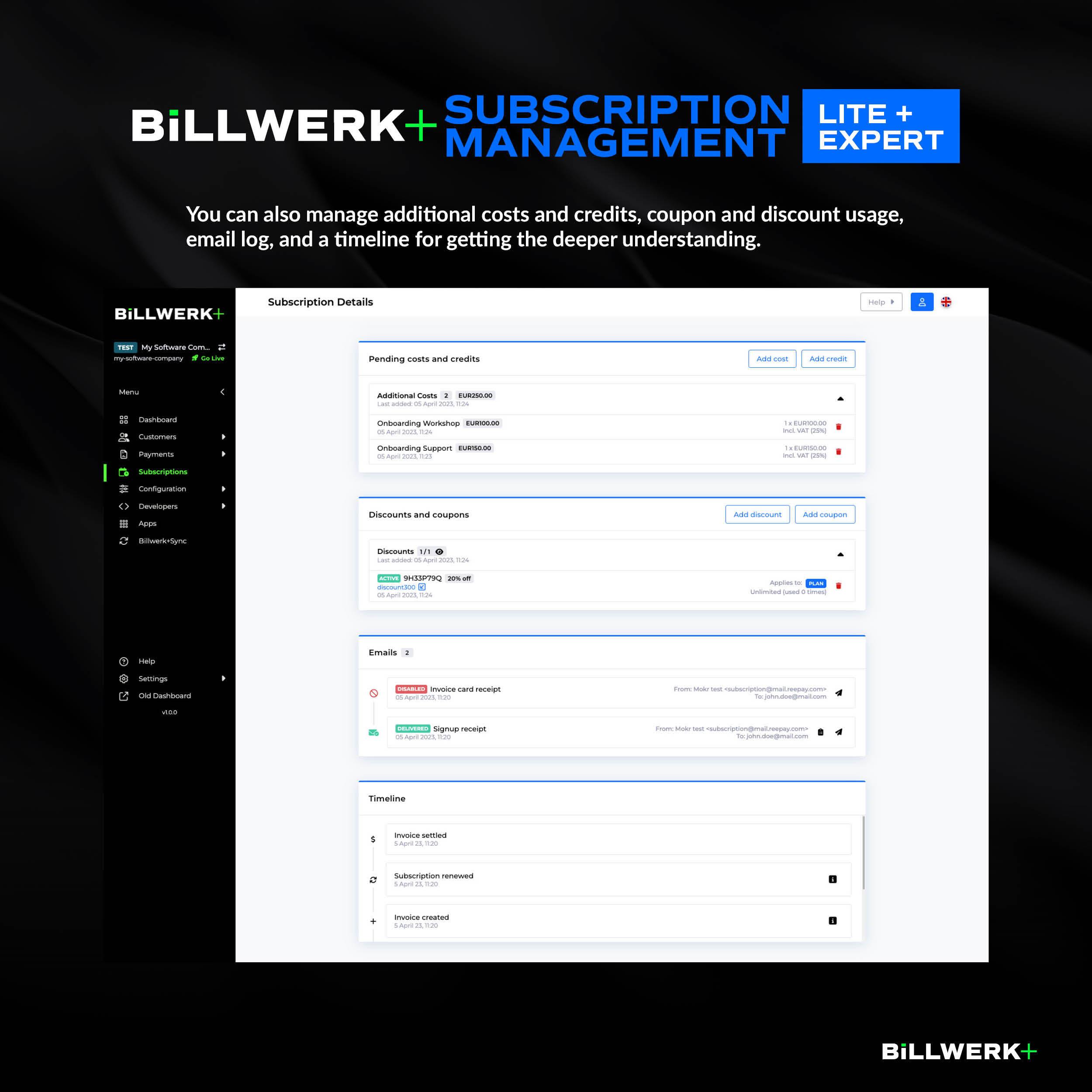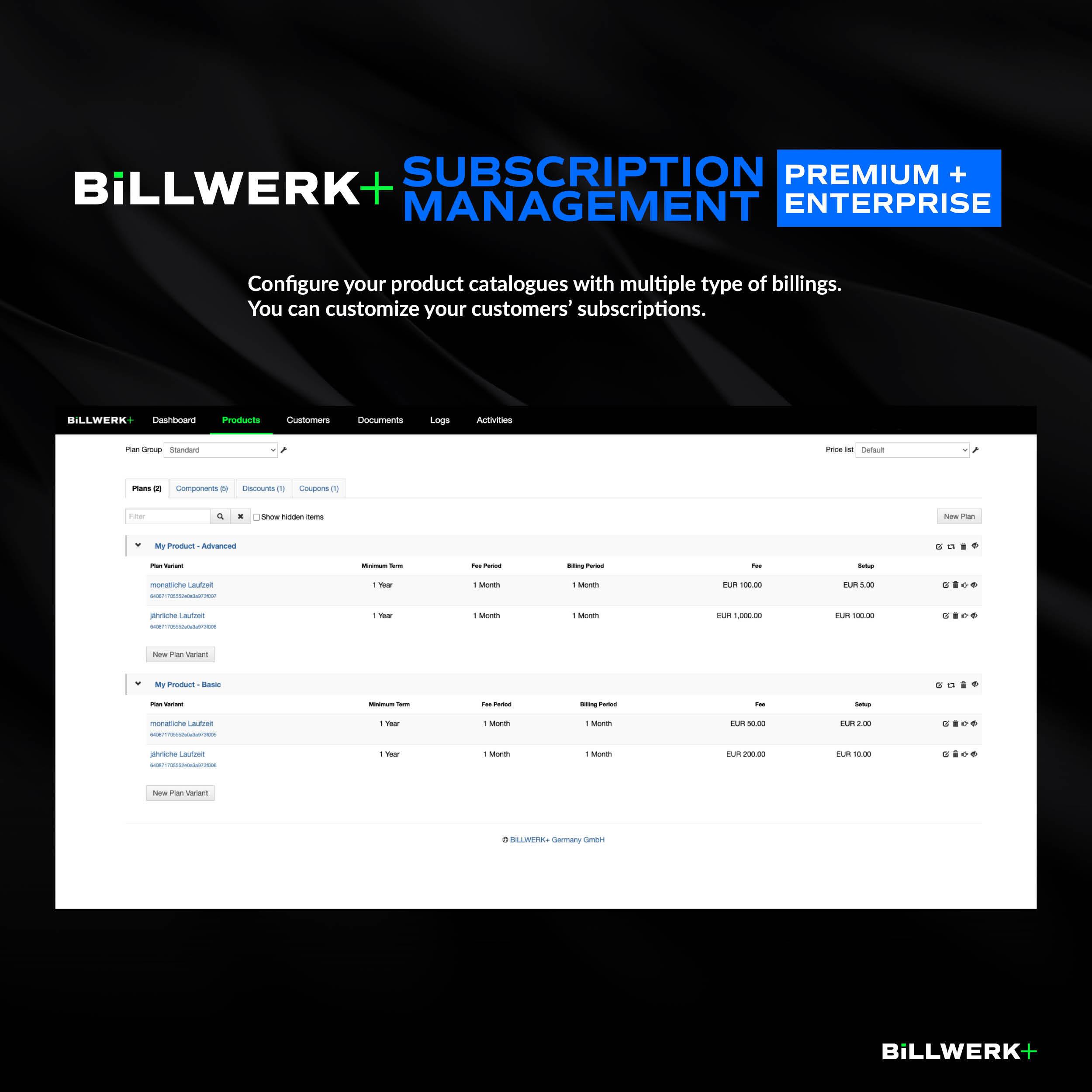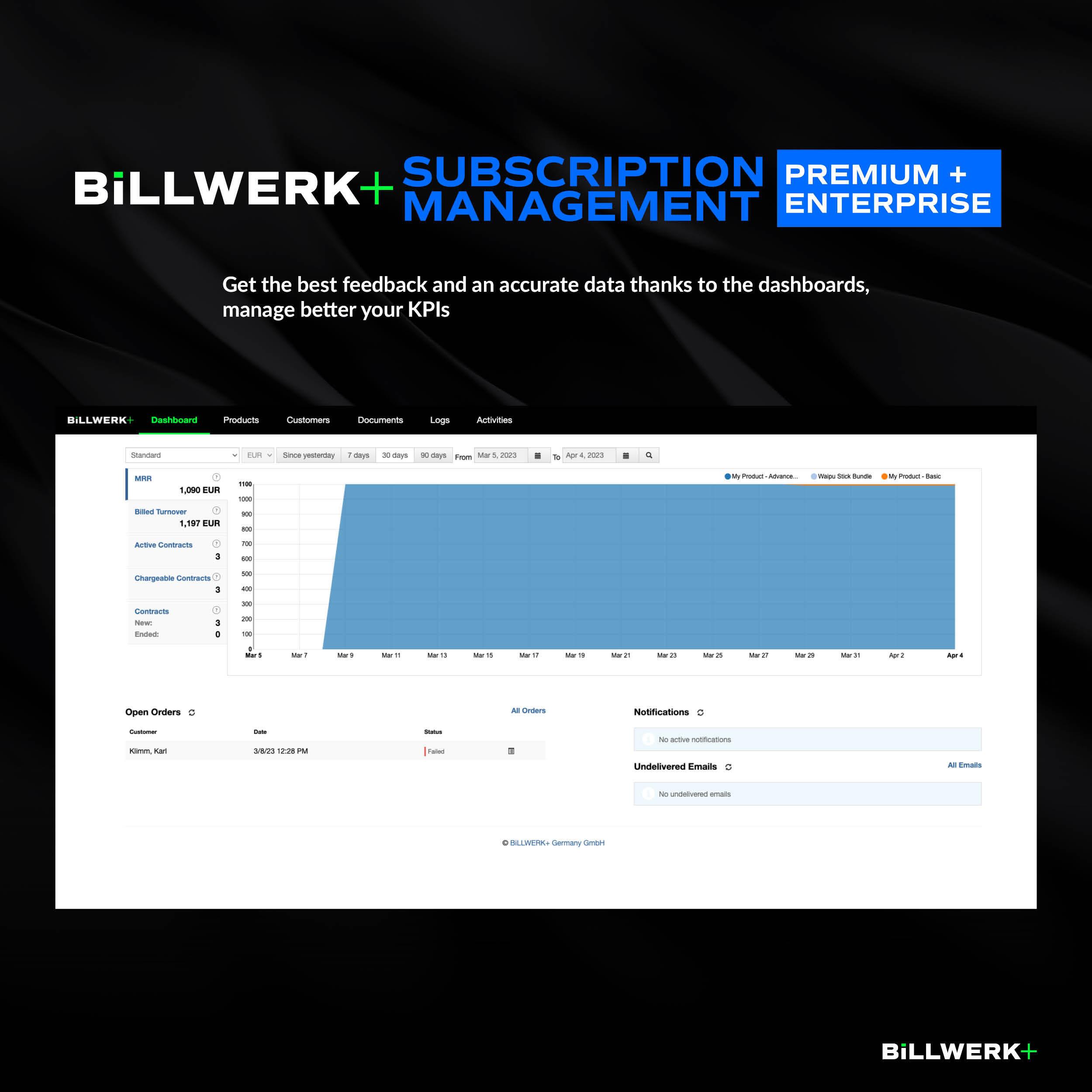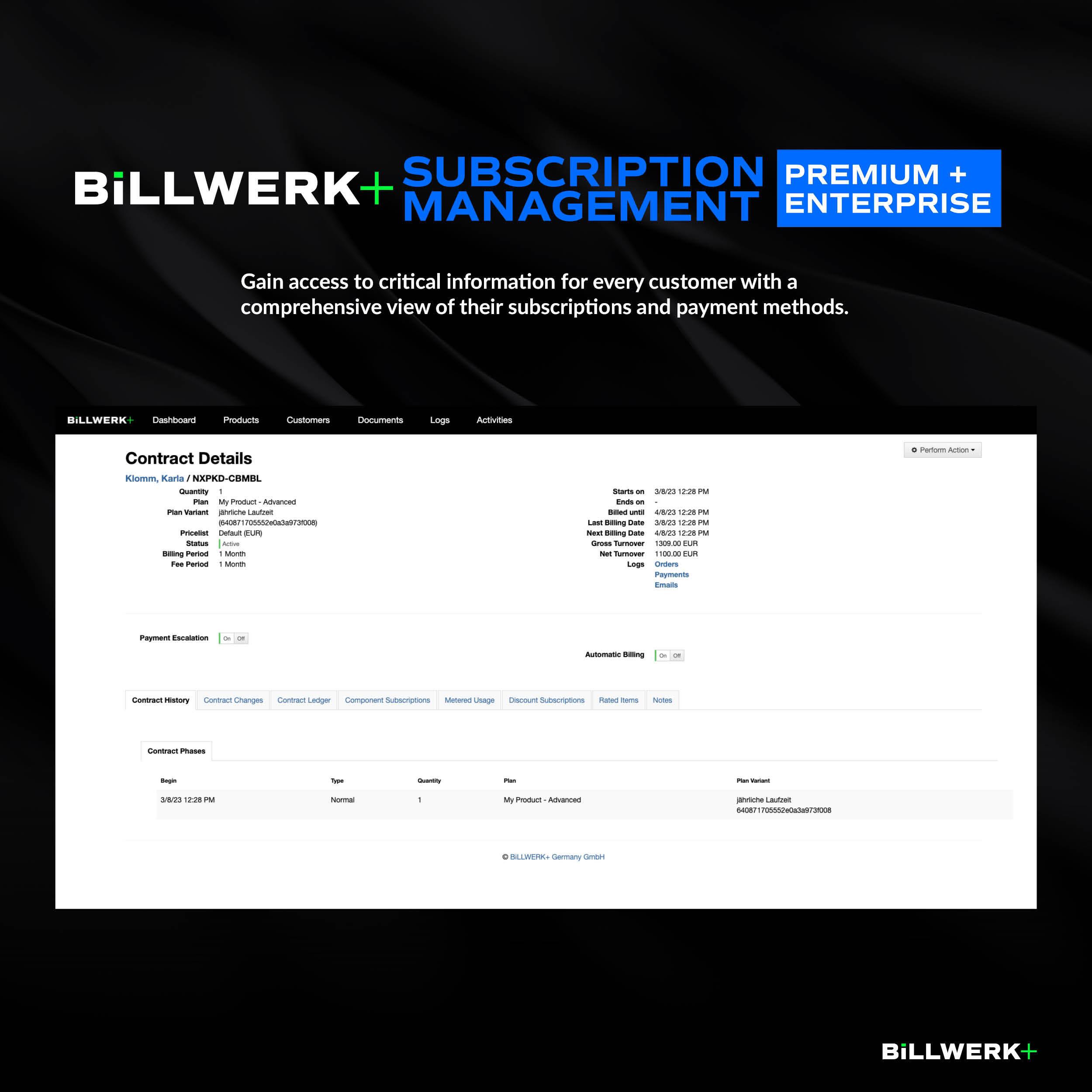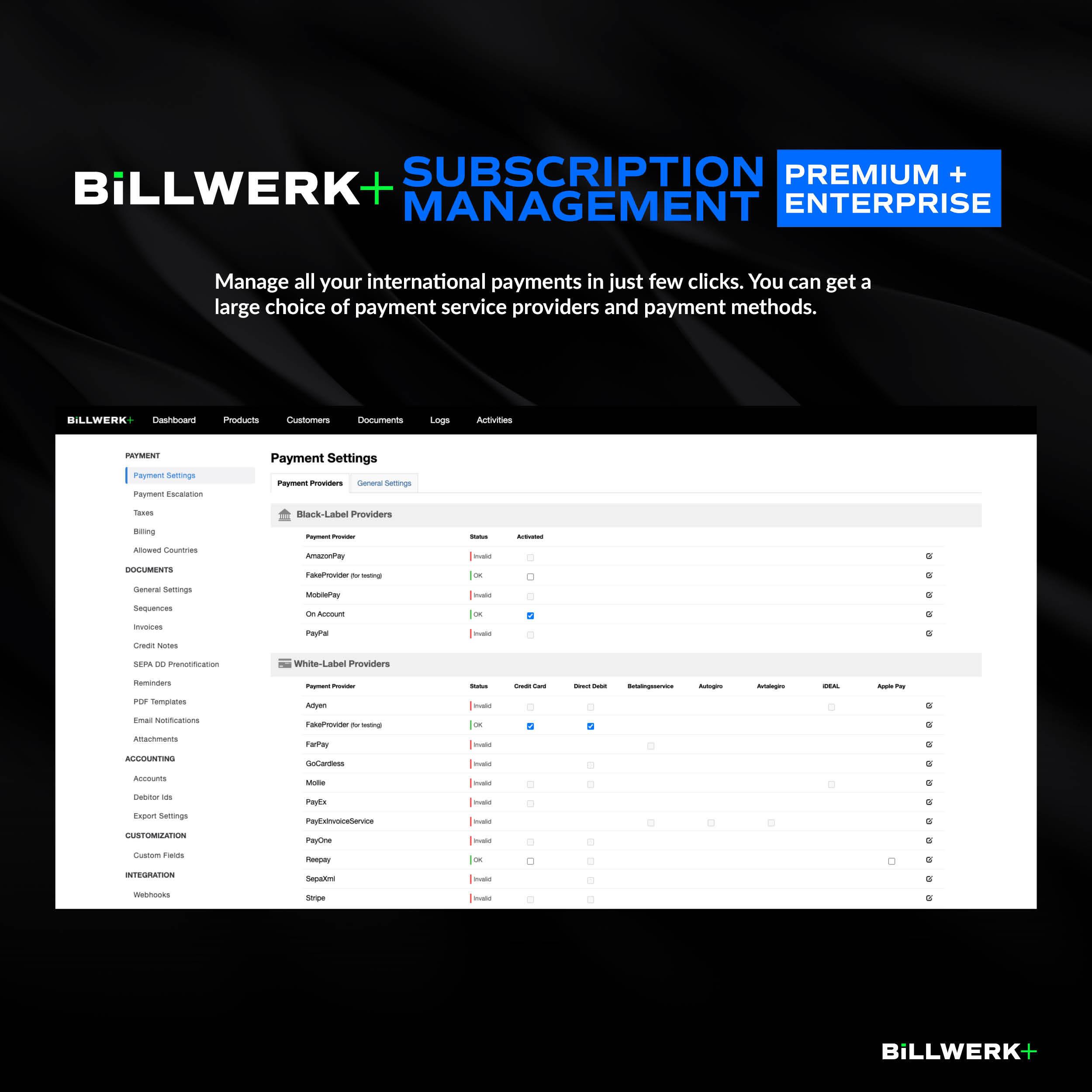 Billwerk+: its rates and features
Lite

€49.00

/month /unlimited users

Billing Approvals/Validation

Billing Approvals/Validation

Billing Approvals/Validation

Billing Approvals/Validation
Appvizer Community Reviews (0)
The reviews left on Appvizer are verified by our team to ensure the authenticity of their submitters.
No reviews, be the first to submit yours.