Efficient enterprise subscription management
Chargebee is a PCI DSS Level 1 certified SaaS recurring billing system, that is primarily designed for e-commerce companies with a subscription model. Chargebee's main goal is to make your life easier by managing all of the subscription features of your company such as recurring billing and invoicing.
This management solution is a flexible and customizable platform that supports more than 30 payment gateways such as Bluesnap, Elavon, CyberSource, BluePay, etc. It also utilizes other popular payment methods such as PayPal, Amazon Payments, and Orbital (Chase Paymentech).
Advantages of using Chargebee
Chargebee's easy to use interface and real-time analytics of your business allow you to easily manage and understand the contribution of subscriptions to your company's growth. This management software helps increase your team's productivity, as it provides you with the tools to manage user roles and rights. This is beneficial to your team members as they will have access to customers' data and offer them the best possible service. Also, they will be able to track user behavior and integrate Chargebee with hundreds of other web applications.
Migrating to Chargebee will help your company thrive with the multiple integrations it contains like Shopify, MailChimp, Google Analytics, and more. With the use of these powerful integrations, you will be able to have a more personalized program to offer your customers.
Chargebee provides a scalable platform to allow you to grow without worrying about losing control or drowning in administrative nightmares.
Editor: Chargebee
Strengths of Chargebee
Certifications: GDPR, PCI-DSS
Chargebee demo and screenshots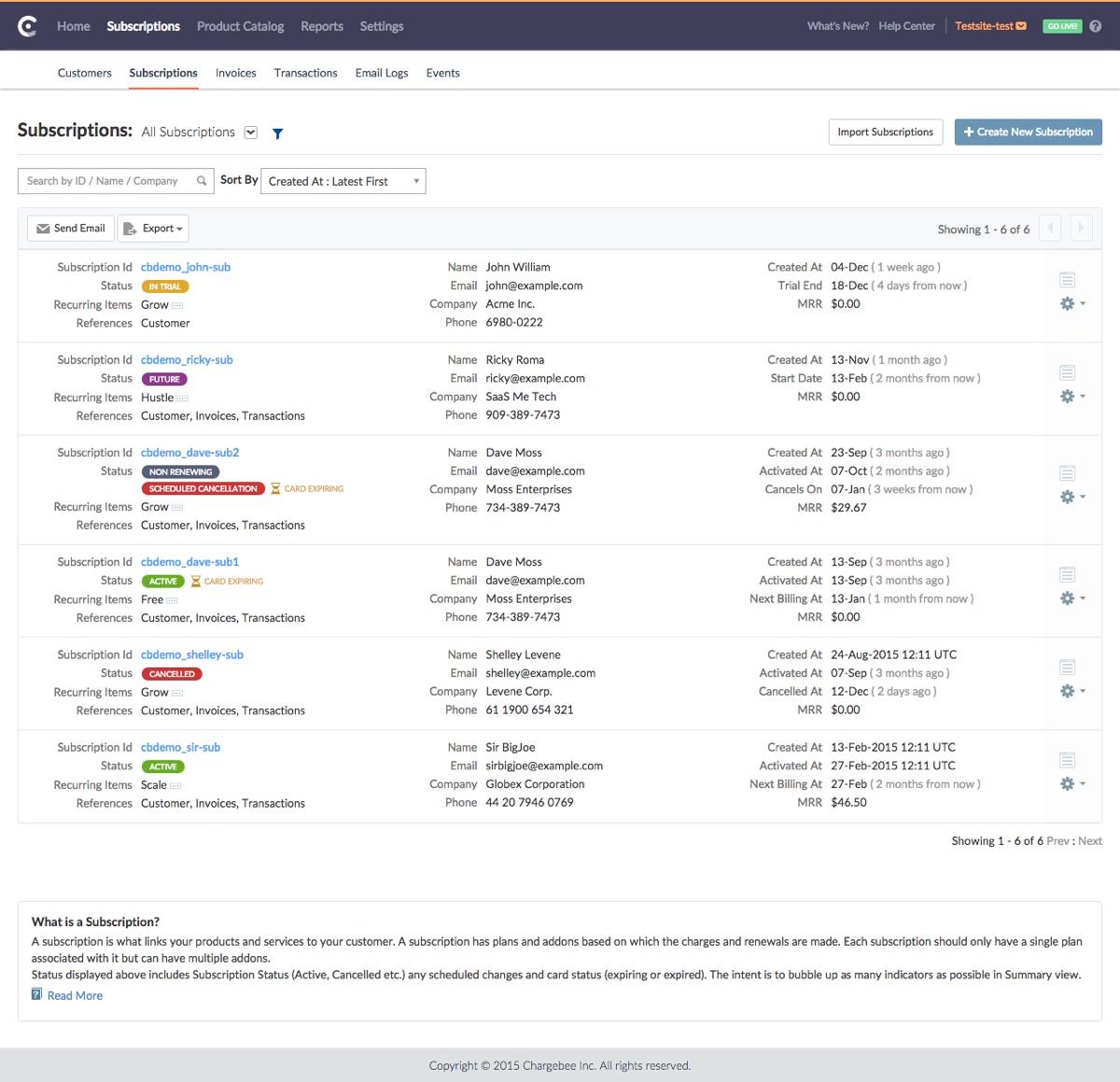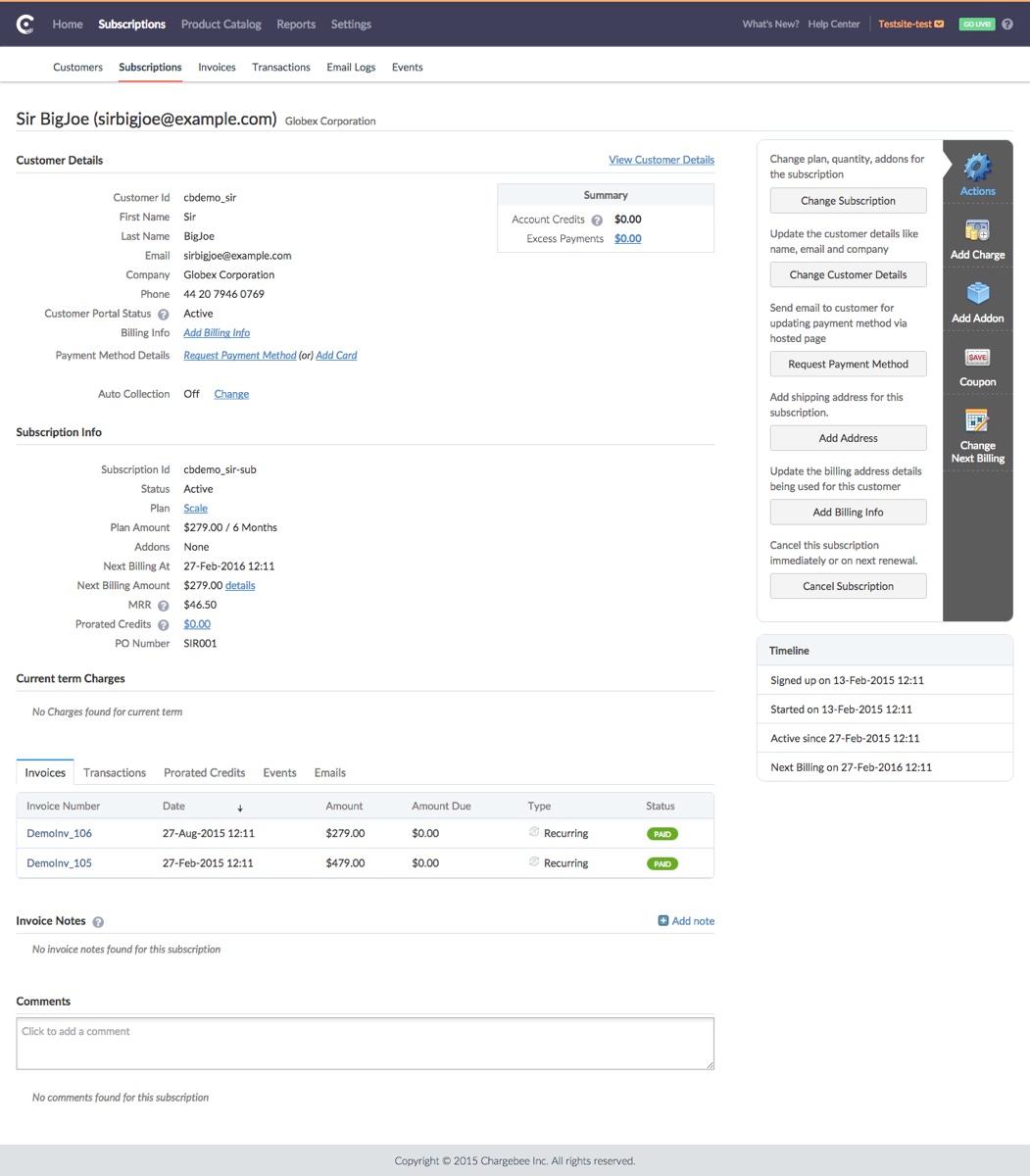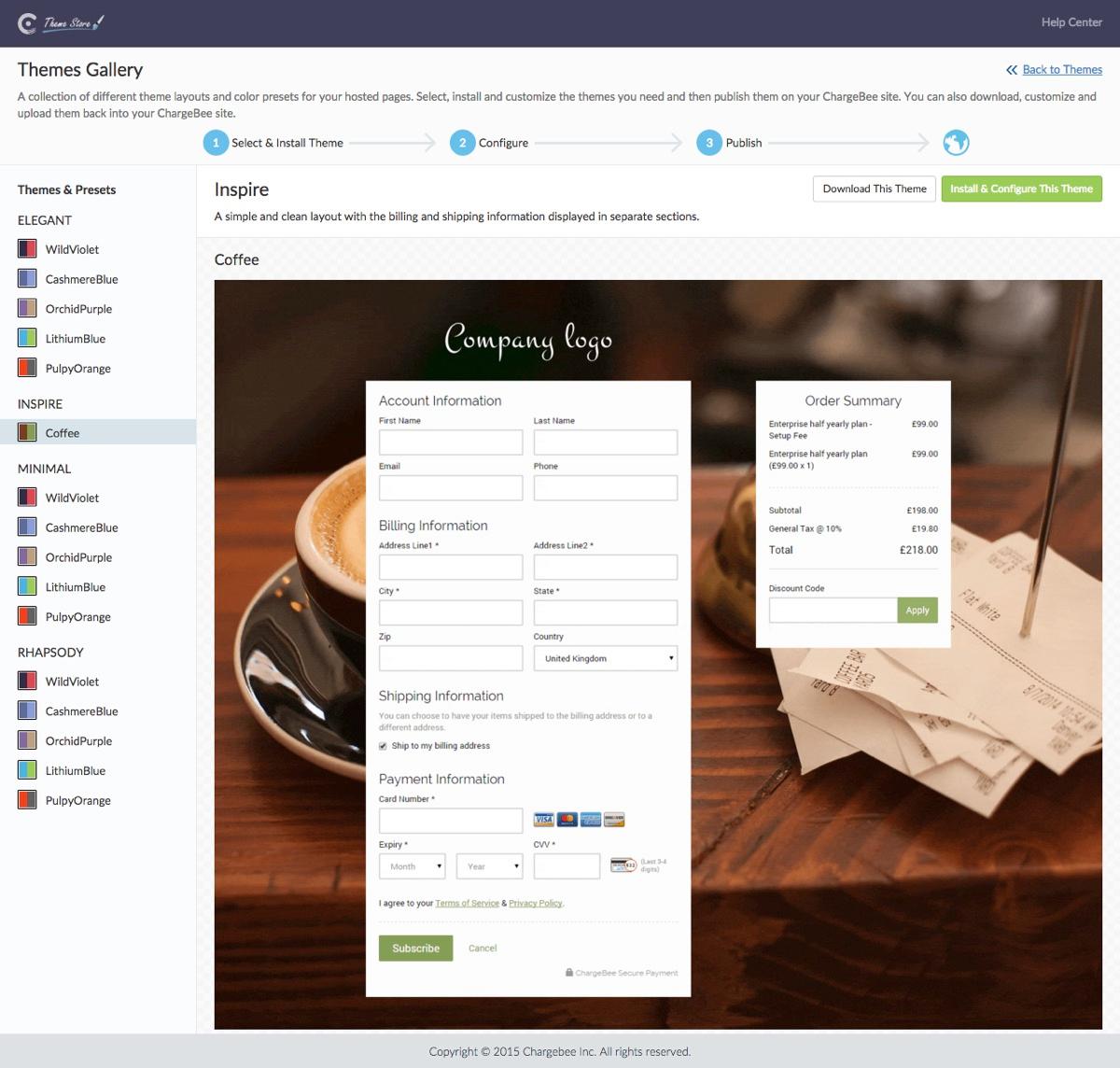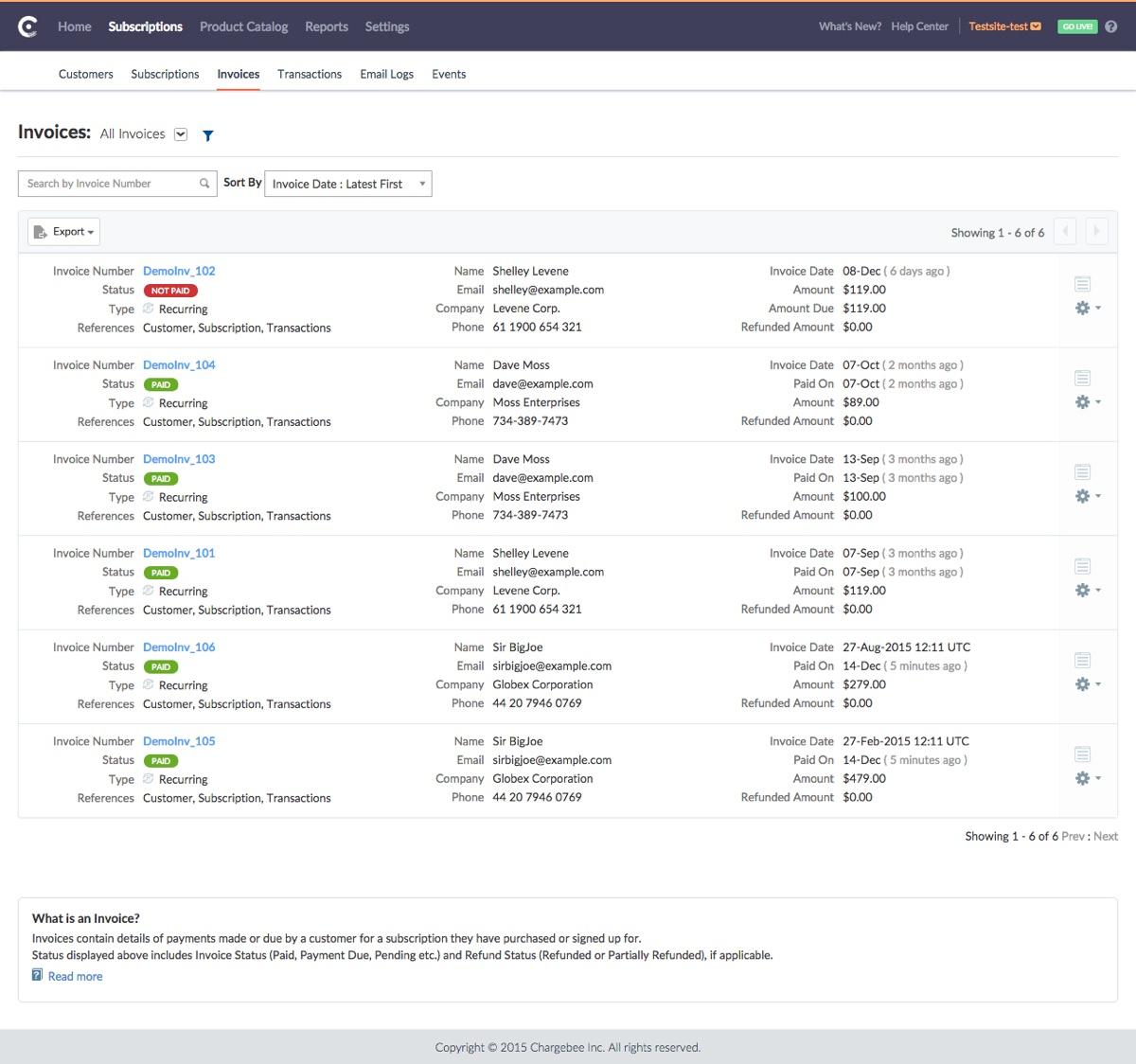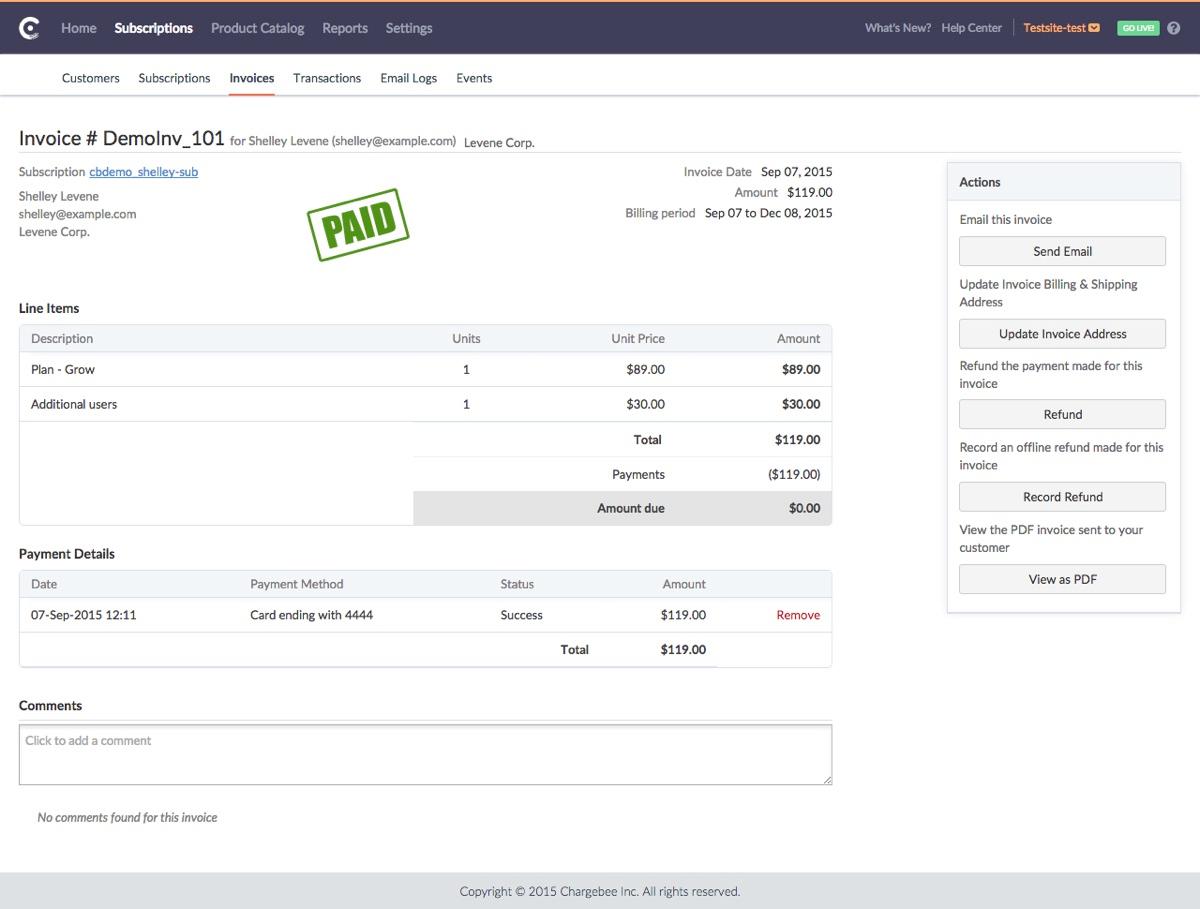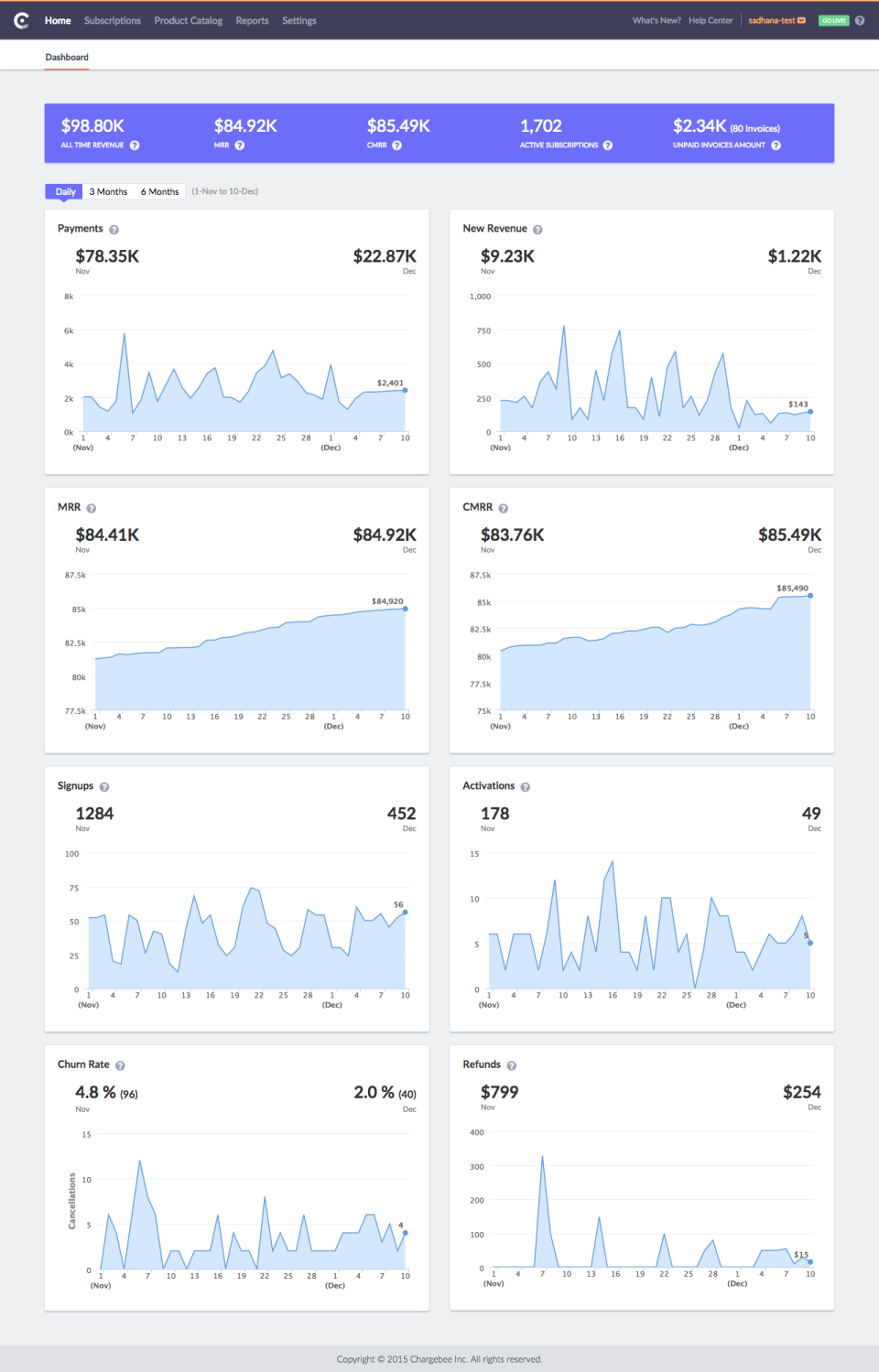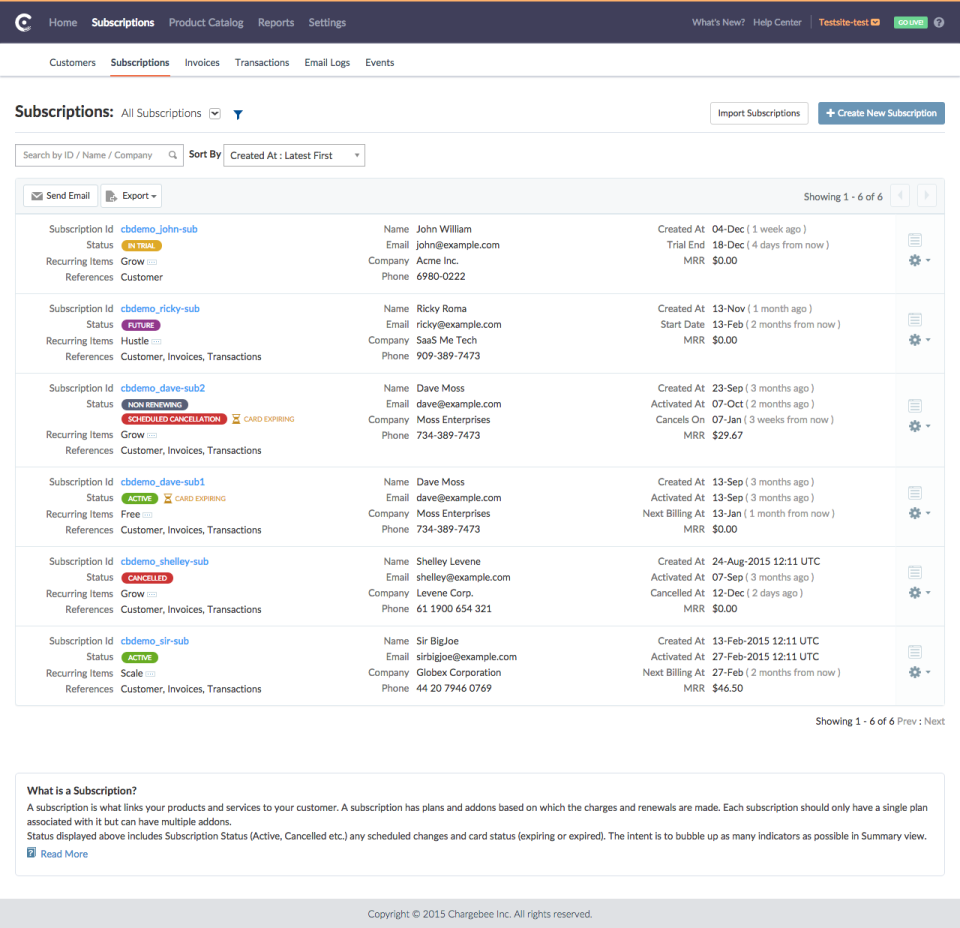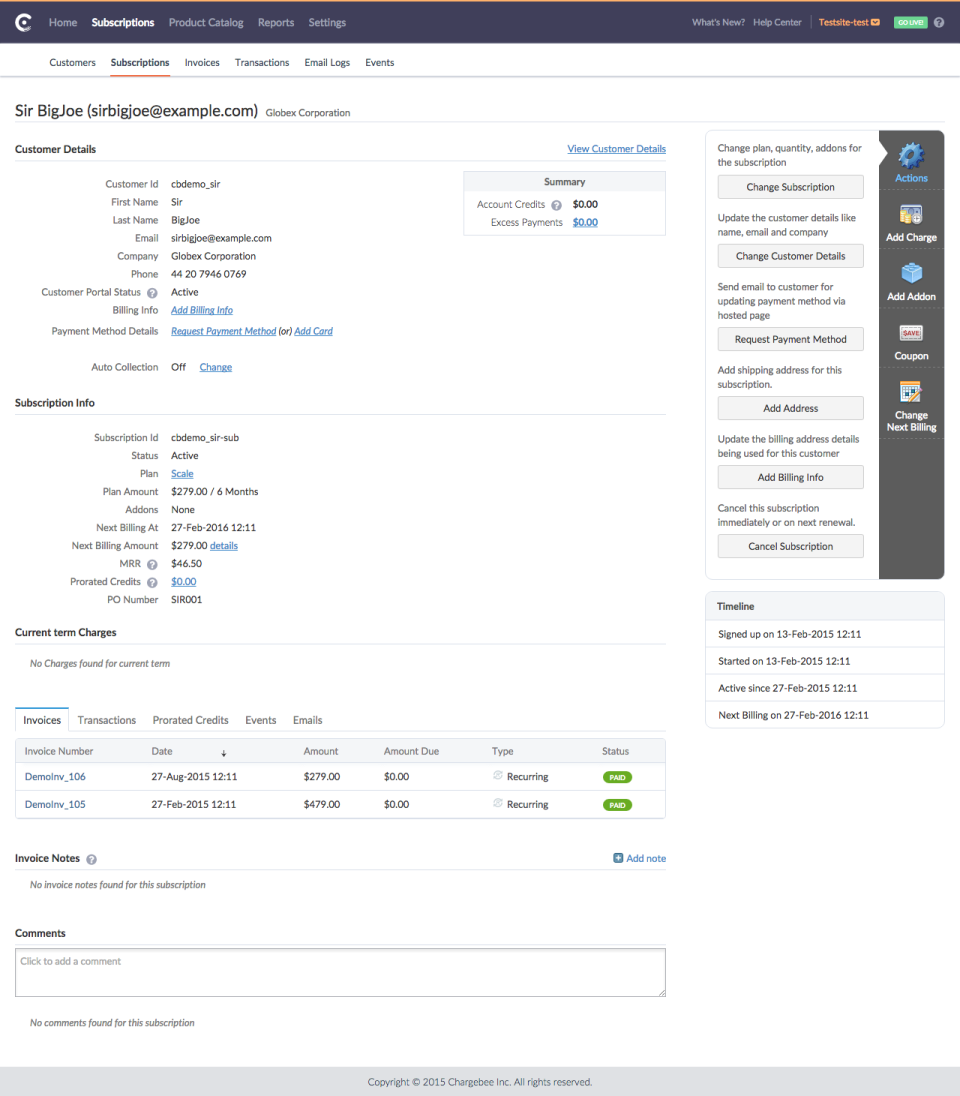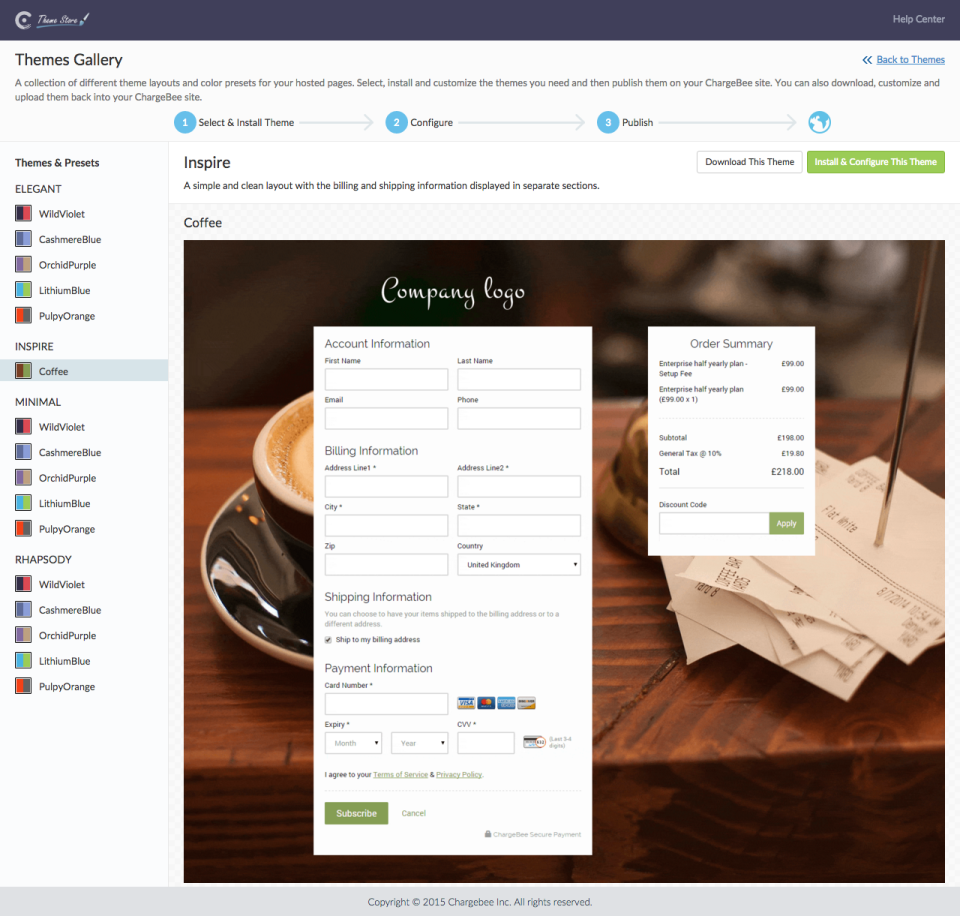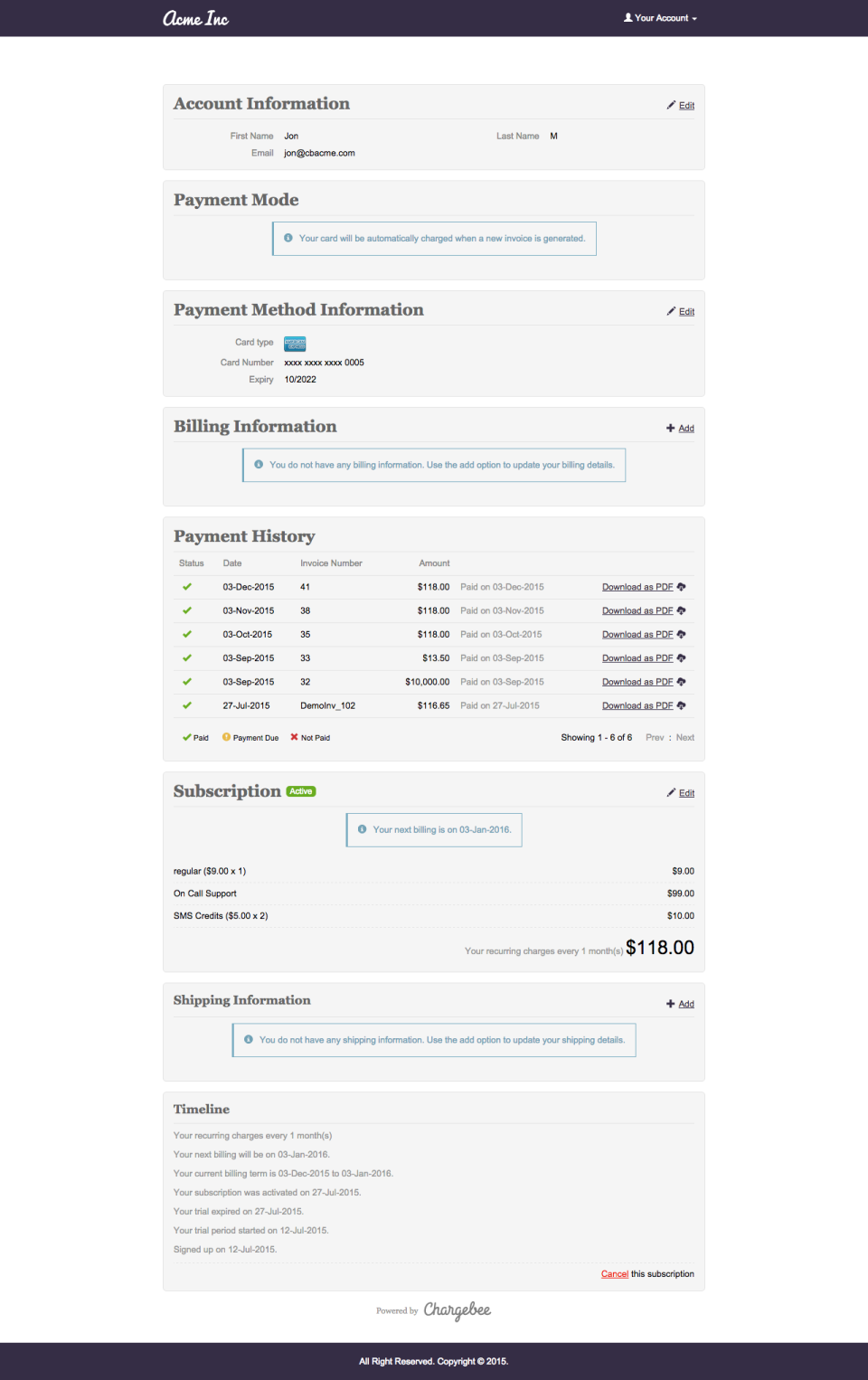 Chargebee customers
No customer reference