Nowadays, we face a daily need for digital data exchanges (with external colleagues, suppliers, partners or clients..), which are an important risk of theft or leaks, all the more when those data are confidential or sensible ones.
Uncontroled data share or storage, piracy, corrupted computers, hardware losses or thefts, falsification : so many security gaps that BlueFiles can solve instantaneously, and with full guarantee.
Created for all kinds of professional users, as long as they exchange sensible or confidential data (strategic, sales, technical data..), BlueFiles comes with a simple and efficient answer, to send encrypted data with permanent control over them (BlueFiles Printer), or to transfer files in an absolute secure way (BlueFiles Transfer).
Send encrypted files is as simple as printing them !
With its virtual BlueFiles Printer, BlueFiles allows you to generate encrypted files in « .blue » format. Edit your original file (.doc, .ppt, .pdf) and print it through your BlueFiles Printer, (previously installed on your machine). Enter you recipients' e-mail adresses, click on « Send » and that's it ! The recipients will get an e-mail with a post–authentication access to your files.
Other security restrictions are also available, like forbidden printing or download, limited time-period access...
Keep permanent control over your dispatched data :
yes, you can !
Once your files have been sent to your recipients, keep remote control over them : add or remove access rights, reading time-period, printing or download rights, or even definitely remove the file. Wherever they are, your files always remain under control.
From your computer or from the remote BlueFiles back-office, choose them to be « read-only » if you wish, or instantly change their access and sharing rights.
BlueFiles Transfer : secured transfer
With a simple right-click on your files or folders, BlueFiles lets you send any kind of data, with guaranteed security, from sender to recipient. Your recipients get an e-mail with a link to authenticate and access your encrypted files.

Guarantee of confidentiality at all levels
BlueFiles is what is called a « zero knowledge » platform : your data are locally encrypted, on the sender's machine, and locally decrypted, on the recipitent's one. The « BluePass » authentication system certifies the digital identity of senders and recipients, no matter what environment, hardware or software they use (machines or browsers). This digital identity is checked on each and every connection, access or download attempt.

BlueFiles Transfer & BlueFiles Printer key assets
• Unlimited encrypted « .blue » files generation
• Unlimited « .blue » files transfers (BlueFiles transfer)
• Maximum file size 25 Mb (free version) or 2 Gb (on sale version)
• On-line secured access to the encrypted files : 5 days (free version),
15 days (on sale version).
• Former recipients' recording
• Back-office with data exchanges history, account management (BluePass digital identity), company's directory and user accounts management (on sale version – admin accounts)
• Security restrictions management : printing, download, access rights, reading time- period, watermark or printing marks.
• Post-sending access rights management
• Access rights devolution to recipients by the owner of a file
• File update management, with versioning and update notifications by e-mail.
Editor: FORECOMM
Strengths of BlueFiles
Authenticated receipt
User-firendly and simple interface
Zero knowledge platform and local encryption
BlueFiles demo and screenshots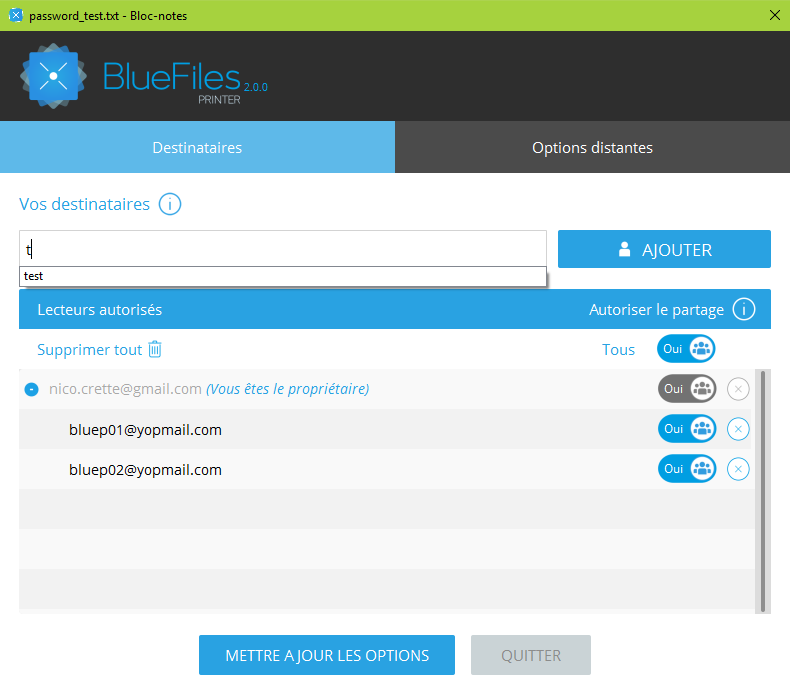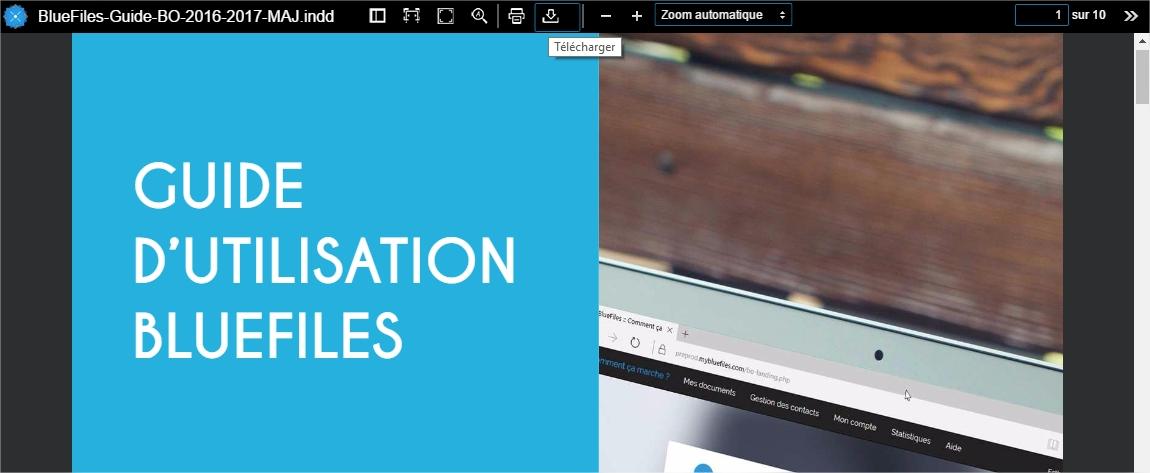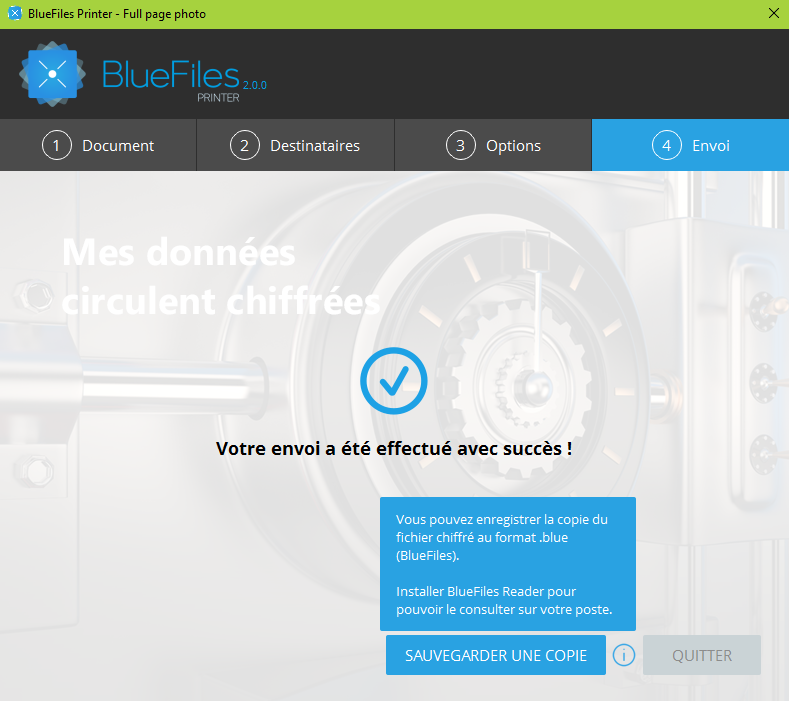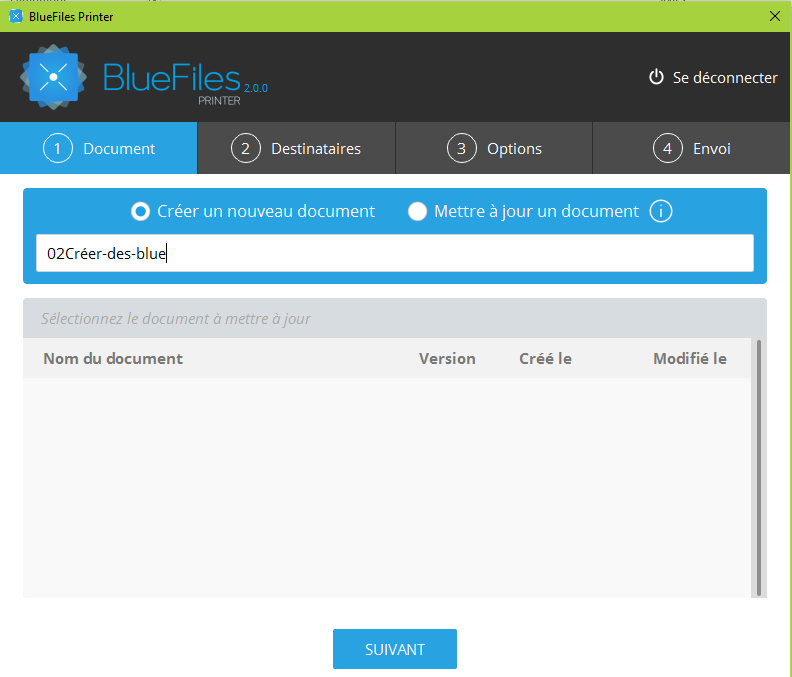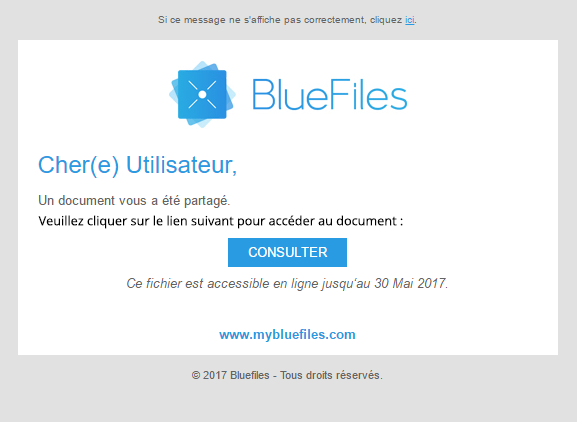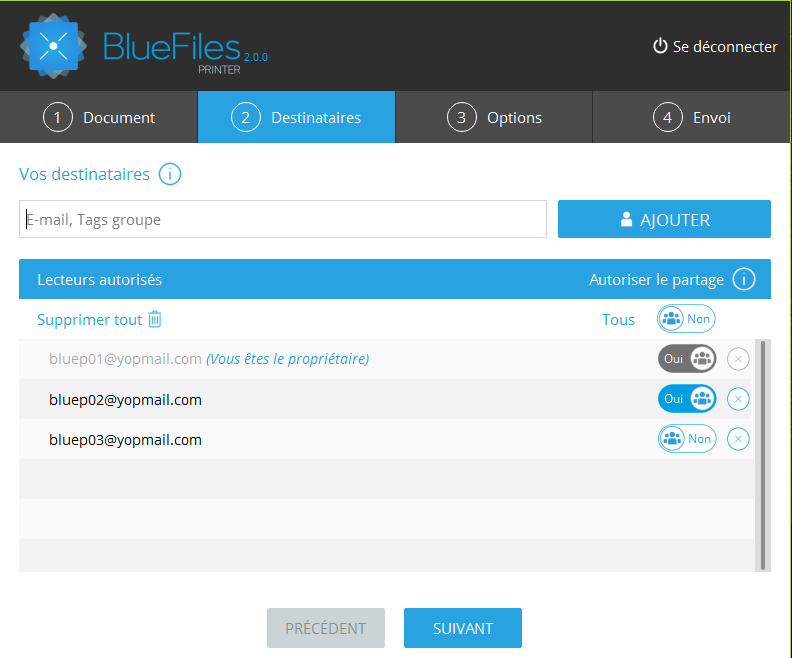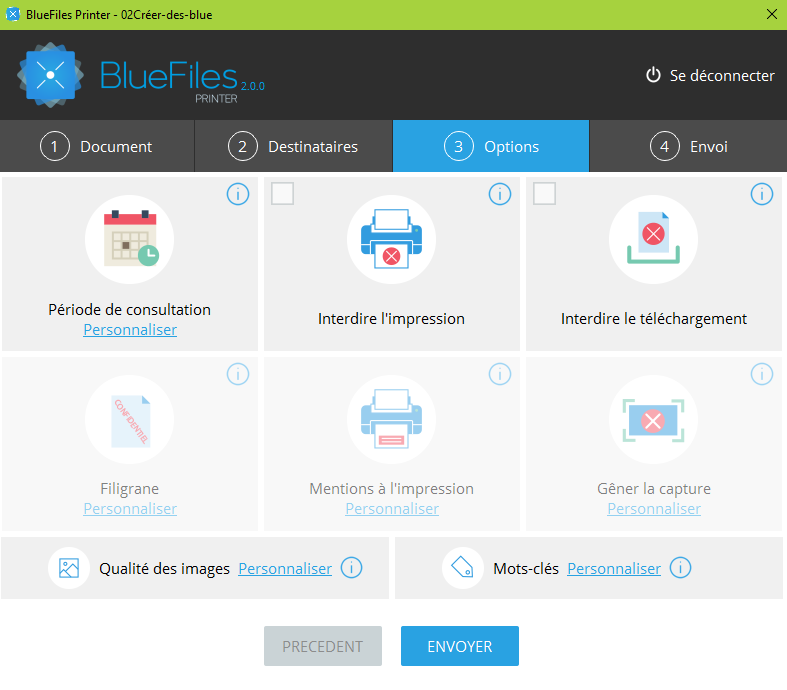 BlueFiles customers
No customer reference