LockTransfer is a module of LockSelf that allows companies to secure data sharing internally and externally to all their employees, partners and customers.
Secure file transfer from the digital safe
Thanks to the deposit boxes, LockTransfer allows you to secure all your workflow validation: Invitation to tender (ITT), financial documents, R&D...
Equipped with a simple interface, LockTransfer simplifies secure sharing of documents, thanks to its plugin interfacing directly with your messaging system.
The LockTransfer solution
With LockTransfer, secure the transfer of your documents by instantly setting the security level of each one simple.
Allow all your employees to share sensitive data outwards with confidence.
Give access to a space of exchange for your employees and external providers. These deposit boxes will allow you to send and receive documents for the desired recipients safely, while still keeping control over each of the files.
Track progress with a real-time view on all your transfers, from their creation to their deletion. Information such as the IP address, user agent, or timestamp will be shown on your administrative dashboard.
Advantages of LockTransfer compared to other platforms:
A multi-directional approach allowing your third parties to securely exchange information with you without a LockTransfer account.
No file size limit.
Tracking logs for each data shared
Editor: LockSelf
Strengths of LockTransfer
A simple interface for sharing sensitive data
An interface with messaging system (plugin)
Secure exchange areas accessible in 3 clicks
Certifications: GDPR, CSPN
LockTransfer demo and screenshots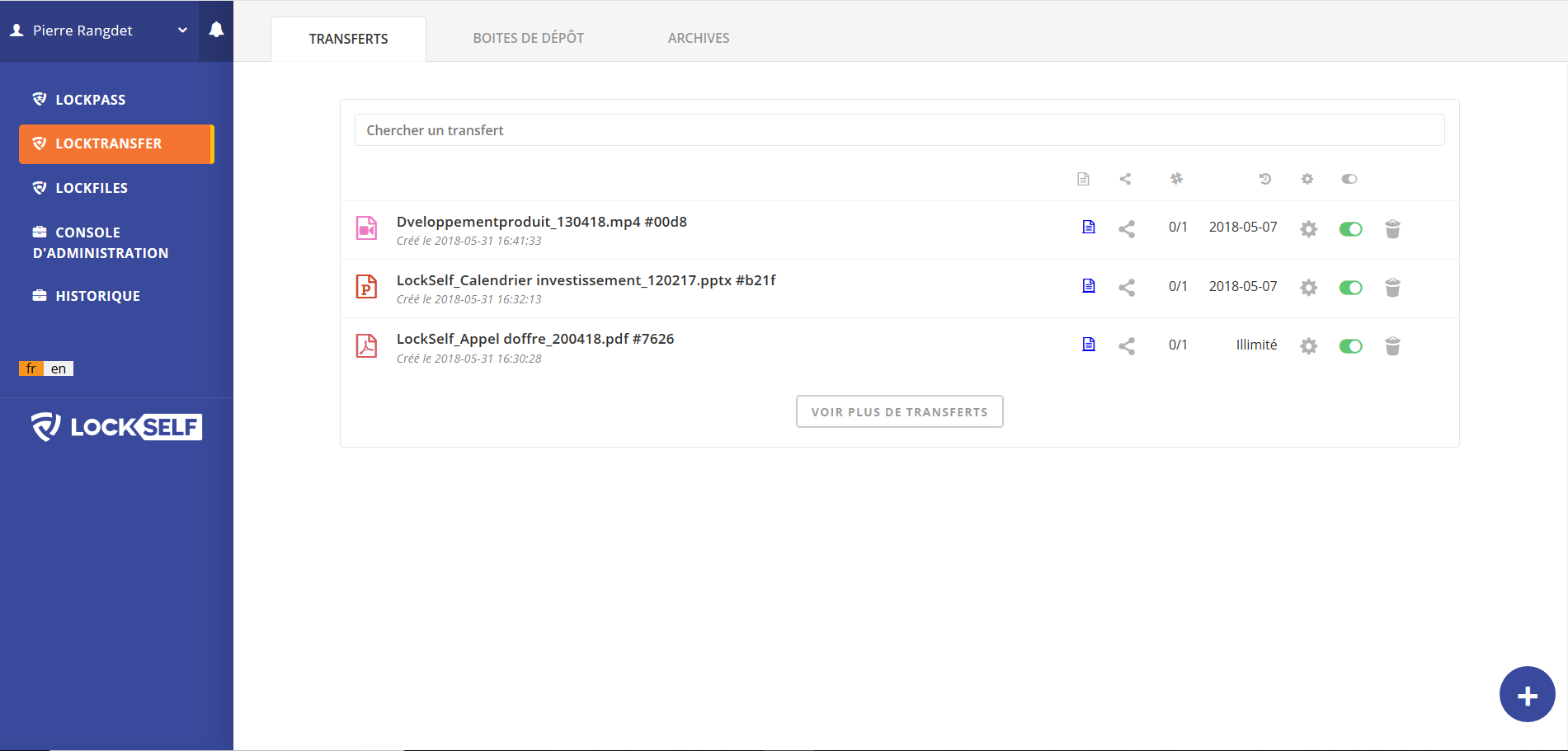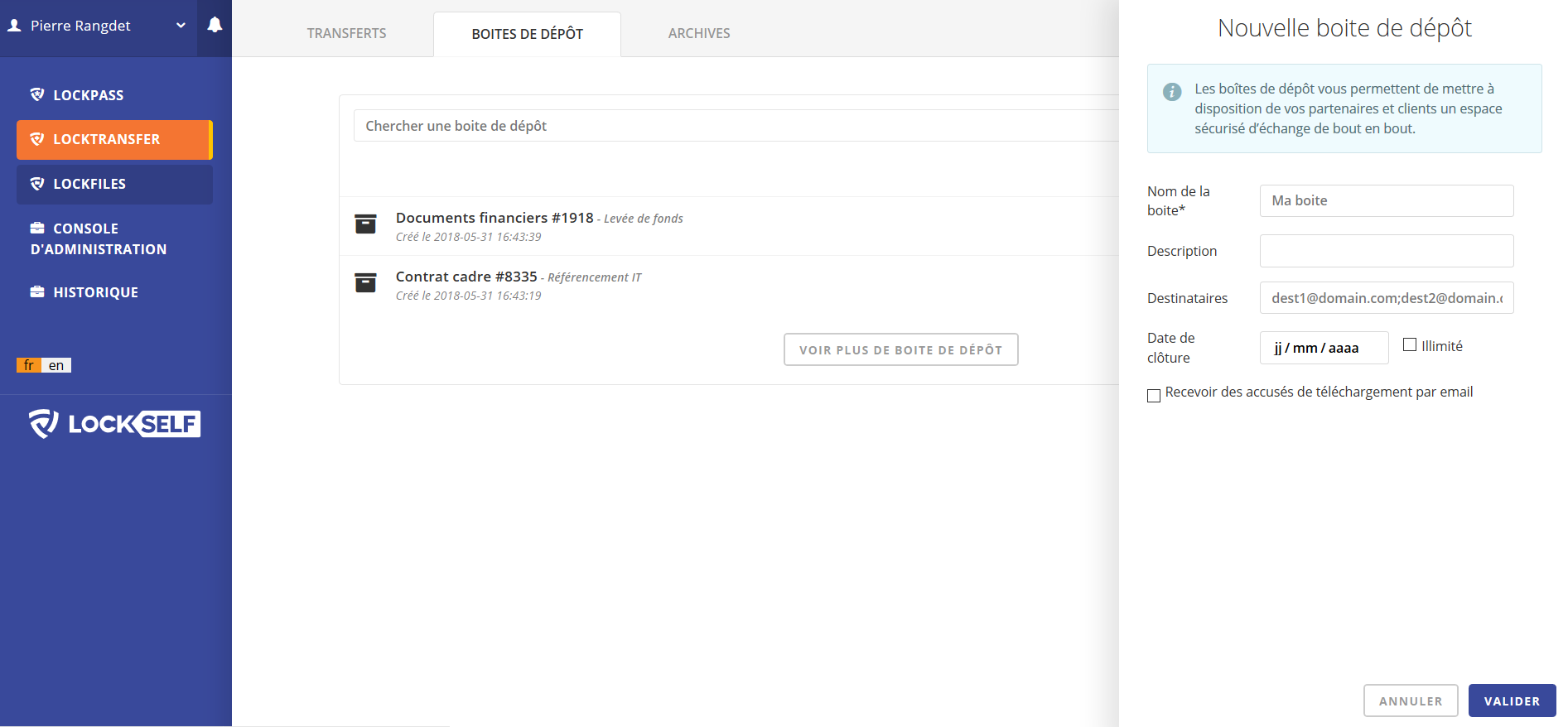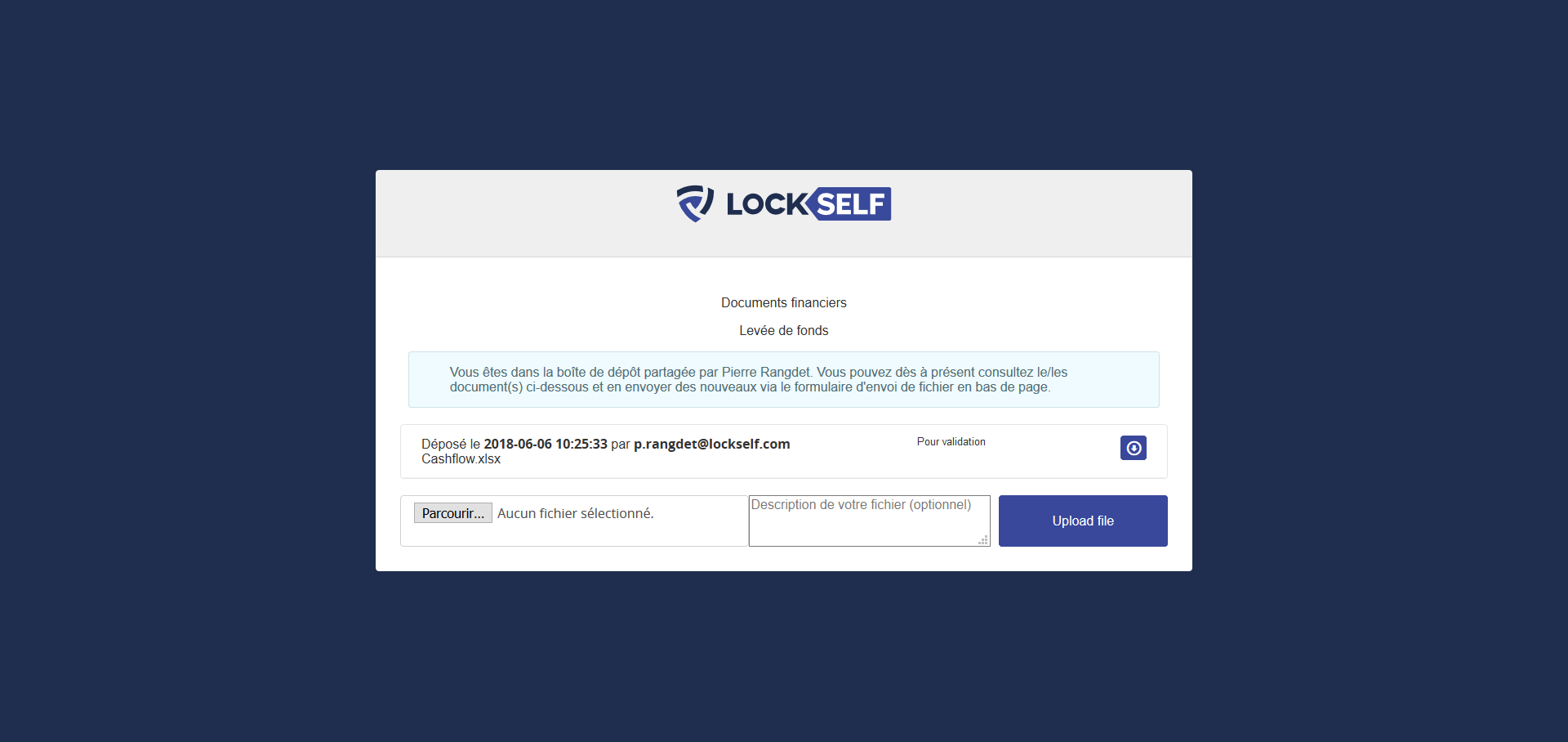 LockTransfer customers