What is Freshsales?
Freshsales is a CRM software that carries out many diverse and relevant actions for companies wishing to expand. First of all, Freshsales allows you to monitor your e-mails, which allows you to see in real-time when e-mails are opened, but also how often they are opened. It is also possible to carry out sales campaigns in an optimised manner.
Features of Freshsales
Enables personalised event tracking using detailed customer data.
Identifies the interactions with the product that have generated the most interest in order to prepare relevant conversations with prospects.
Performs segmentation by customer behaviour.
Gives full visibility on contracts for each stage of the sale.
Helps you to visualise the contracts to be targeted each day.
Allows you to anticipate the activities expected over the coming months.
Enables the creation or modification of customised reports on prospects and contacts.
Editor: Freshworks
Freshsales demo and screenshots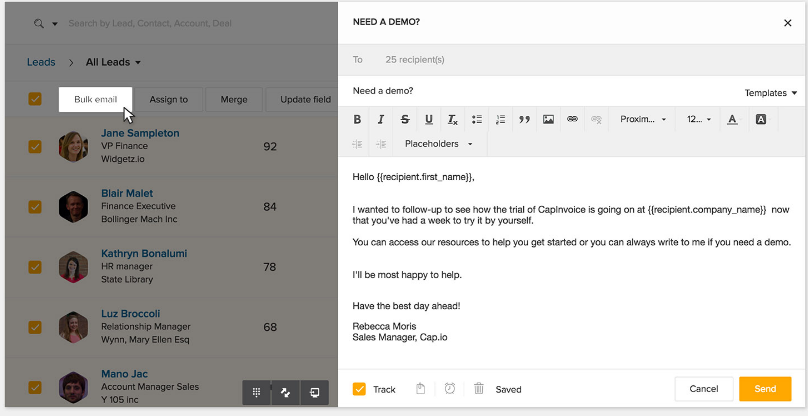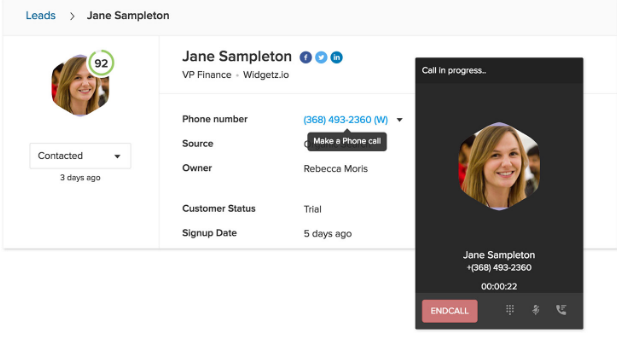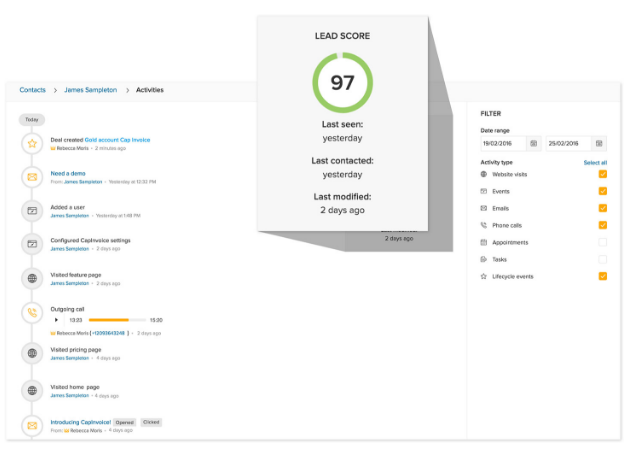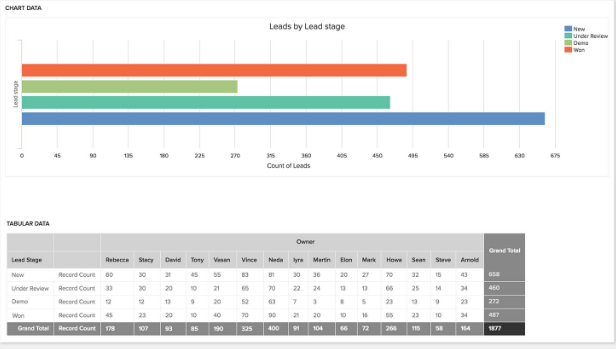 Freshsales customers
No customer reference