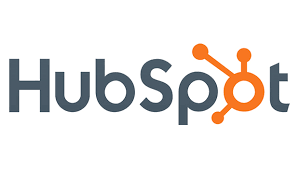 HubSpot CRM
Presentation of HubSpot CRM
What's HubSpot CRM?
HubSpot CRM is a CRM software that allows companies to better manage their contacts and increase team productivity and performance.
The Benefits of HubSpot CRM? HubSpot CRM is a powerful software used by both small and medium-sized businesses and large enterprises. HubSpot CRM allows sales, marketing, and customer service teams to work together on a single data platform.
A Free CRM
HubSpot is based off the Freemium model: meaning the many features of HubSpot CRM are free (with no user or time limit and up to 1 million contacts/companies). Users of HubSpot's free CRM can choose to use other HubSpot's paid marketing, sales, or customer service software (Hub Marketing, Hub Sales, Hub Services).
​​Why Implement HubSpot CRM for Customer Management?
HubSpot CRM is one of the most popular programs in the customer management tools industry. HubSpot CRM is an intuitive and easy-to-use solution.
It allows you to keep all your contacts and customer data in one centralized, customizable database.

It automatically records every interaction with customers,

SaaS solution (online CRM): HubSpot editor is responsible for updating and maintaining the platform, as well as storage and data security. An Internet connection is enough to use the program (anytime, anywhere).
Implementing management tools in your company is a good way to make your life easier!
Features
Contact management,

Opportunity management,

Management of marketing campaigns,

Workflow automation,

Sales flow management and sales force automation,

Sales forecasts,

Follow-up of the client's life cycle.
Advantages of HubSpot CRM
Ease-of-use

Connected to the HubSpot all-in-one platform

GDPR certification

Certifications:GDPR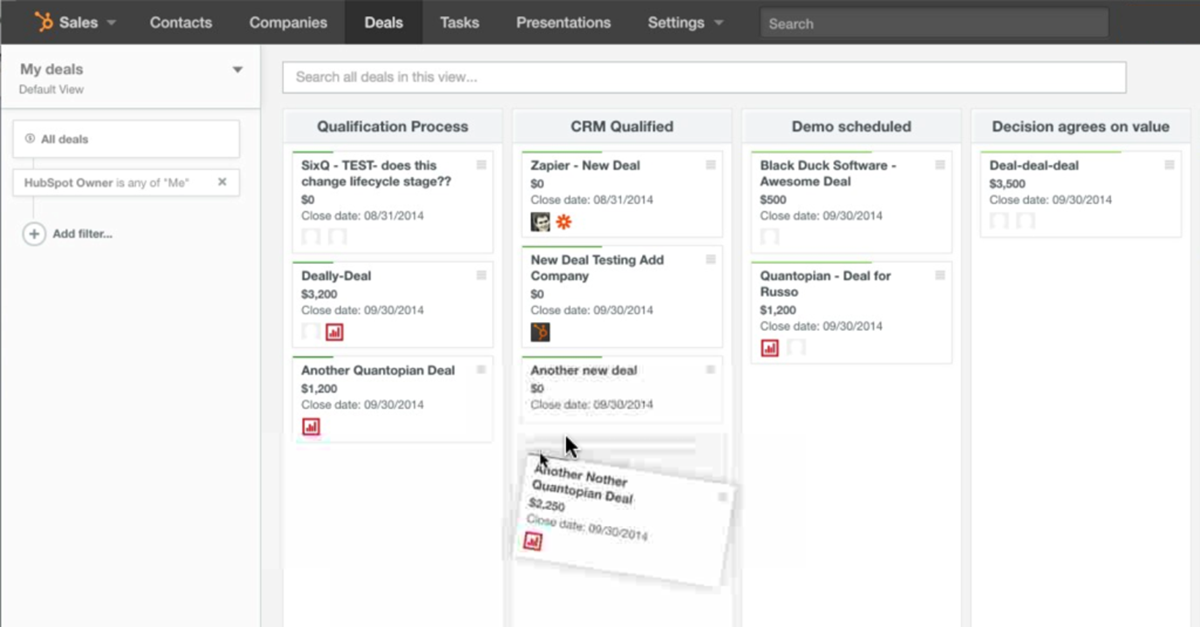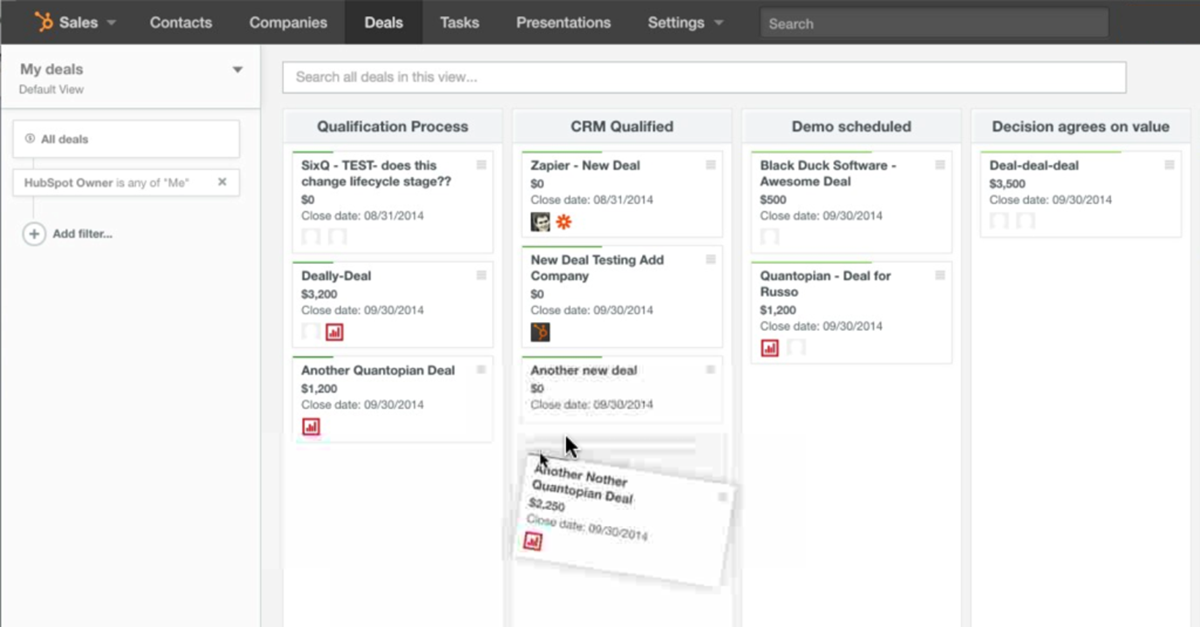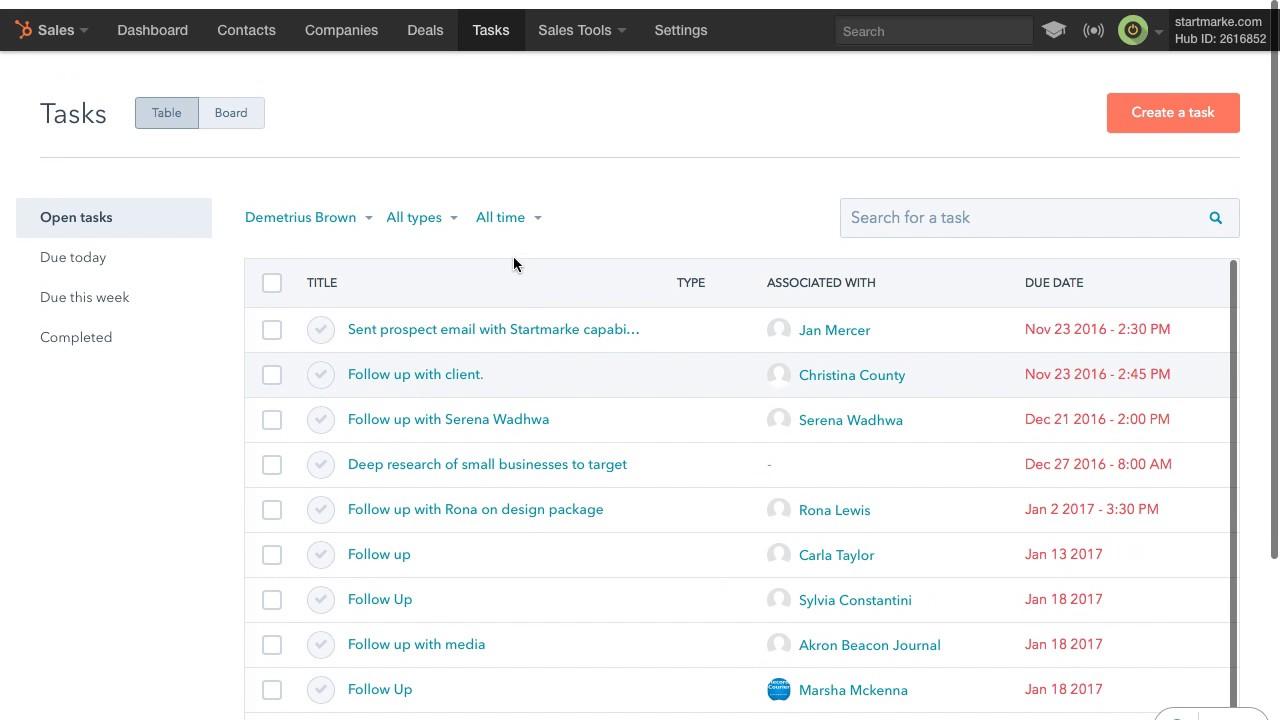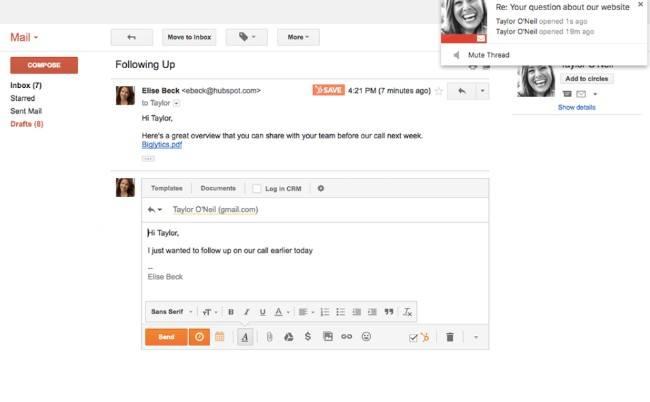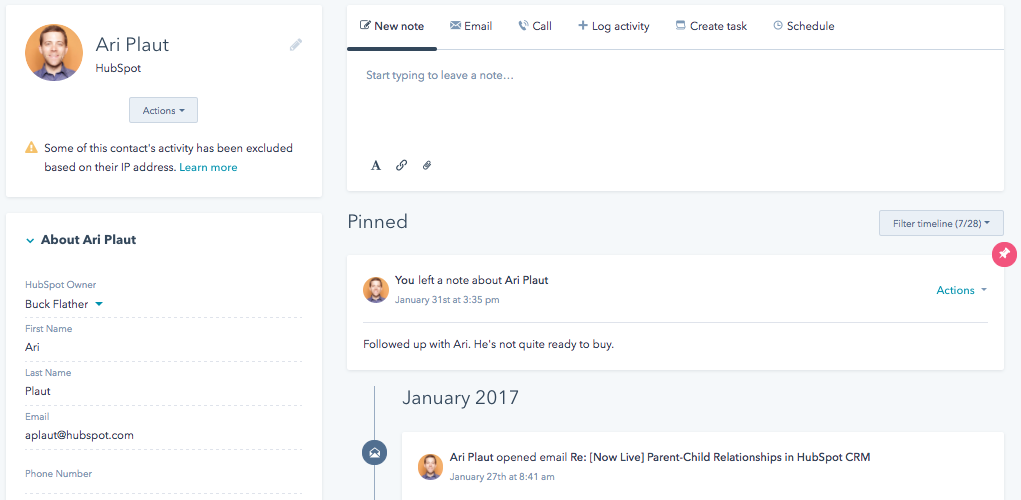 Prices and features of HubSpot CRM
Customer Support
Customer Community (Forum, FAQ)
Customer Support Dashboard
Feedback & Customer Satisfaction
+ 18 other features
Customer reviews about HubSpot CRM (0)
No reviews, be the first to submit yours.
Our test on HubSpot CRM
If you are looking for the best free CRM, easy-to-use with a nice and intuitive interface, you will be more than happy with HubSpot CRM. It is one of the best CRM software on the market. It helps companies to better manage their contacts and customers. Thanks to its multiple features, Hubspot CRM offers companies the opportunity to increase the productivity and performance of their sales teams.
HubSpot is a complete and scalable CRM software if you include all the paid features. It can therefore be suitable for any type of business, from freelancers to startups to large companies. It is particularly well suited for sales teams that do a lot of prospecting, especially in B2B. The software is very popular in startups and companies that rely on the web to acquire new customers and is very often cited when looking for a CRM for SMEs.
HubSpot CRM is a powerful CRM that facilitates organization and sales development.
Pipeline and Transaction Tracking
HubSpot CRM allows businesses to efficiently manage their pipeline and thus multiply the productivity of a company's sales teams, thanks to detailed reports and task automation. HubSpot CRM gives its users the ability to automate repetitive tasks in just a few minutes (email sequences, reminders, appointment scheduling ...).
Dashboards and Analytics
HubSpot CRM provides complete visibility into all sales through customizable dashboards. The solution also offers to automatically record contact activity by tracking and synchronizing data with Gmail or Outlook to record every call, and email. Sales managers will be able to track each salesperson's progress against quotas and thus improve monthly revenue forecasting.
Follow-up of the activity of the contacts on the website
CRM software is a powerful tool that can be combined with marketing, sales, and customer service tools to generate more leads and increase customer satisfaction. The tracking information can be used by marketing teams to personalize communication with prospects and customers. Marketing and sales email capabilities are also available for free through HubSpot CRM.
Tickets, conversations, online chat, and chatbot
HubSpot CRM also provides functionality for lead and customer-facing teams to track and respond to their inquiries via a centralized inbox. Teams will also be able to use chatbots or online chat to generate new business opportunities.
Review on the Web
Overall, HubSpot CRM gets a rating of 4.5/5 on most software reviews sites. For most users, HubSpot CRM is an easy-to-use platform with full customization. Videos, articles, and a knowledge base are available to help users at all times. HubSpot provides not only free CRM but also a complete and free course to learn how to use the software on HubSpot Academy!
Freemium version
While some aspects of HubSpot's pricing strategy are quite expensive, it does have an interesting offering in the form of a free CRM. The software provides access to all the marketing, sales, and customer service solutions needed to launch a basic campaign.
Accessibility
Like many software today, HubSpot is available online and in SaaS mode. Everything happens from your web browser. You don't have to install anything on your computer or worry about hosting. A mobile application is available so that you can work with your CRM everywhere and every time.
Ease-to-use and intuitive interface
If you're used to old-fashioned CRM software, HubSpot will surprise you. The user interface is quite nice and ergonomic. It wasn't always the case, but HubSpot has made great strides in this area in recent years. HubSpot CRM's users claim that this is one of the easiest CRM to use!

Our opinion on HubSpot CRM
To sum up, HubSpot is a very good tool that you should try. Many users are satisfied right from the free version. It is an impressive and easy-to-use solution containing all the basic features needed for your company.