Oplead CRM: a contact and business management solution
Managing and tracking your contacts is a priority for any company that wants to maintain a close relationship with its customers and prospects. Oplead CRM offers you a simple and complete solution.
With our solution you can access your contacts information with just a few clicks: address, history, qualifications, targeting etc.
Moreover you will be able to have precise vision on the opportunities associated with your contacts and carry out commercial actions using our system of notifications.
A 100% mobile CRM
Oplead CRM offers you a mobile version which concentrates all the essential features to follow your contacts while on the go.
With just a few swipes on your smartphone you will have access to all your information and be able to carry out commercial actions in any situation.
Editor: Perfoweb
Oplead CRM demo and screenshots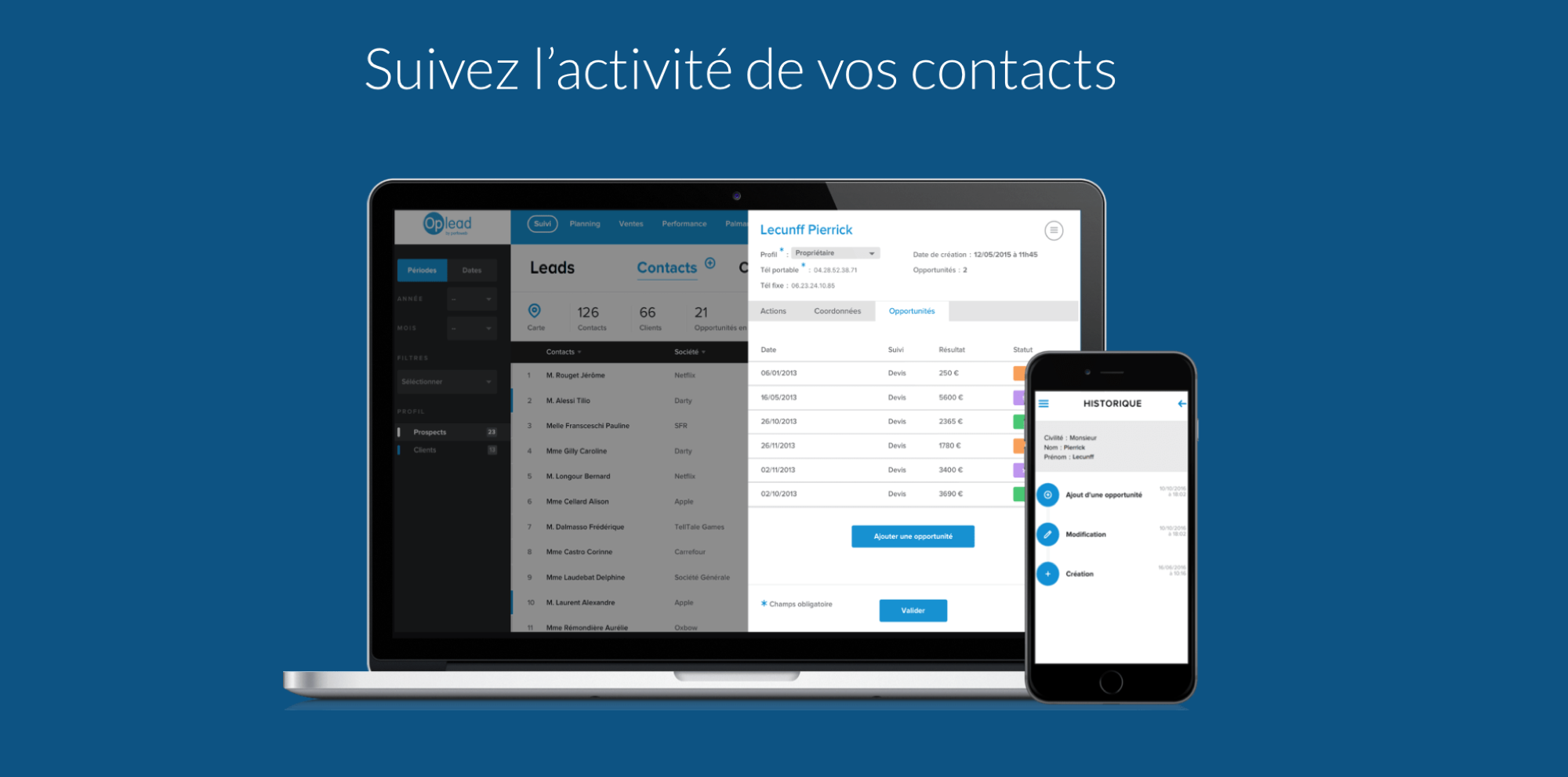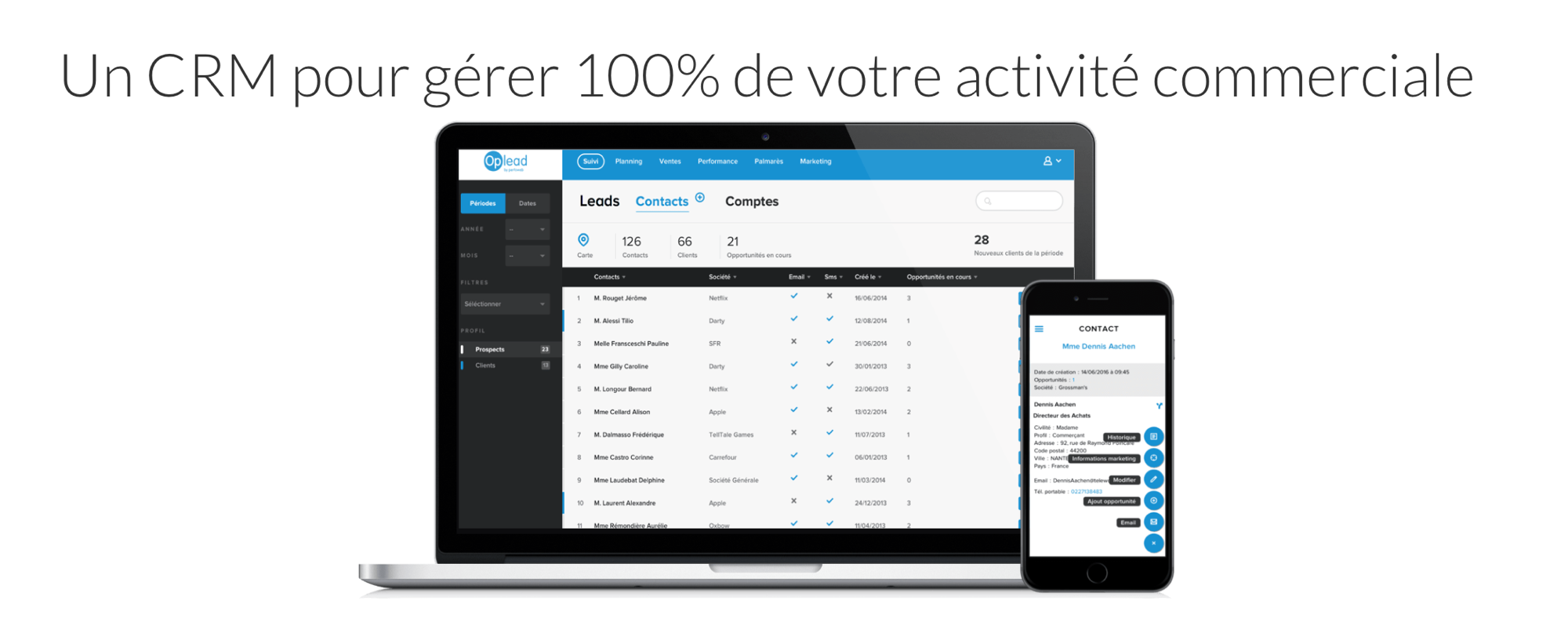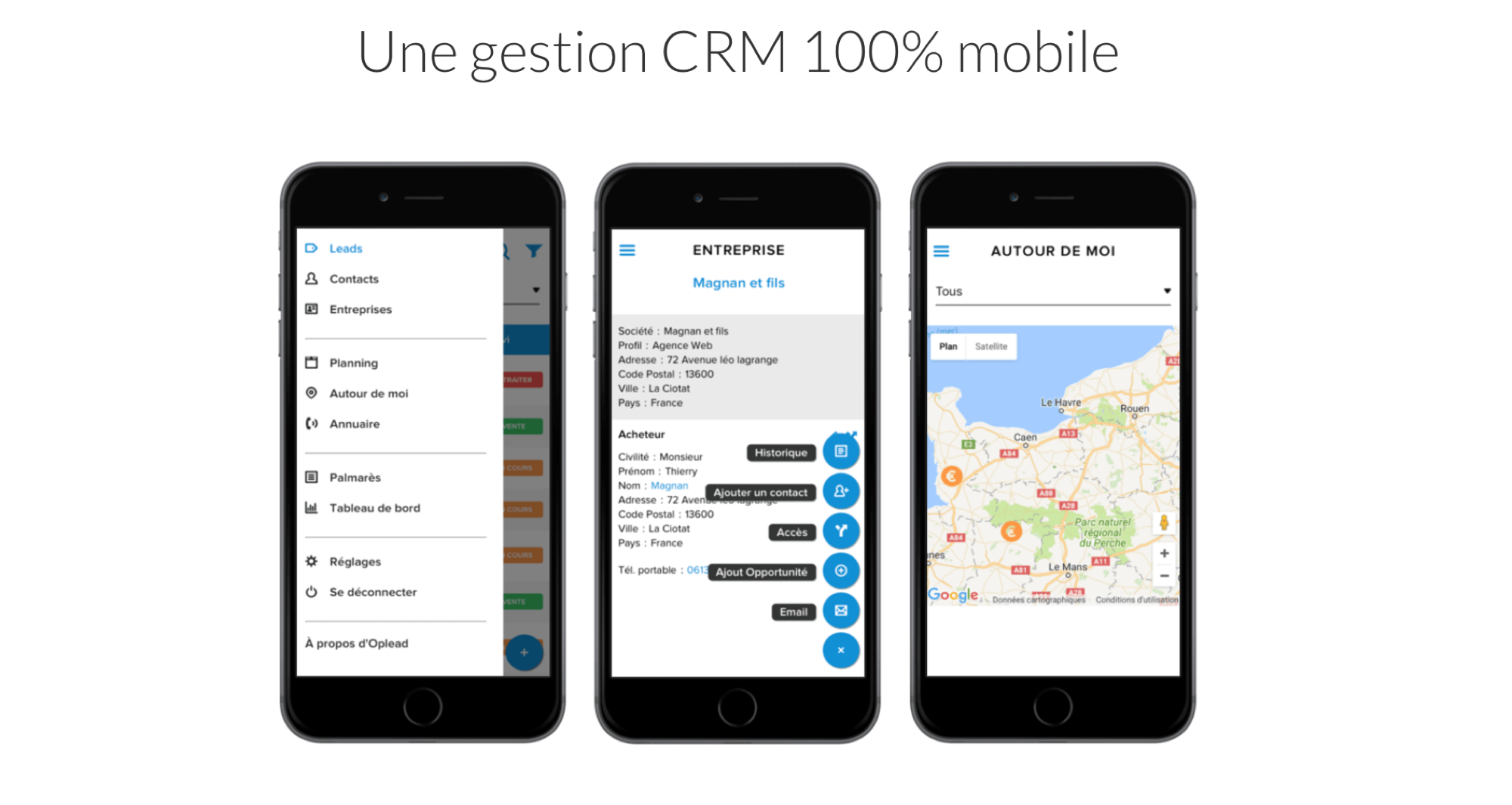 Oplead CRM customers
No customer reference